You like chilling on the sand of  Calvi on The Rocks ? The beaches of Formentera with glam' sounds and a swag ambiance ? Well the good news is that here is the spot that is sure to give you a small foretaste of holidays as you like them.
So what's a real made in Paris beach like? Here is the decor. 26°C in the sun. Happy hour. Good sound.  Large tables of buddies, on the waterfront. A solarium where you can work on your tan holding a glass of rosé from a well-picked producer !
A bar that shells out  oysters from Brittany and Dubernet ham, Spritz and electro beats electro—do you validate ?
Some already know Les Maquereaux, this outdoors cocktails guinguette that has created the buzz along the Seine embankments since two seasons. What is less well-known, is that this year, this furieusement cool gang decided to spice up the affair with stylish sounds so yoy can dance the night away. A club right in the middle of the Marais, for real !
Translation : certain evenings, good sound pros show up to set the Bulot-Pisco and sunset, ambiance with DJ sets starting at 7pm.
For those into retro sounds and disco at all costs (you can tell those who lived the great era of Les Planches…) : the Koji Ono collective confirms its disco residence.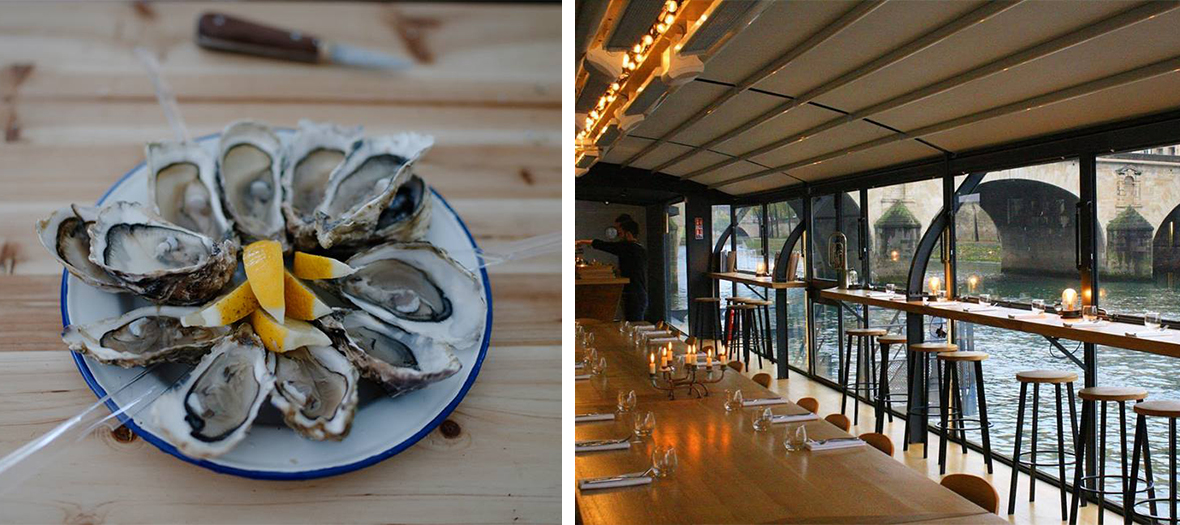 Open every day from noon to 2am (and sometimes 5am, depending on the programmation available on their Facebook page ).
Also discover the 10 new hot terraces in Paris.