©PetitPlisson Montorgueil
Delphine Plisson does it again. And this time, she has opened a much smaller version of her two large Maison Plisson with a slightly different concept on Rue Montorgueil. Spotlight.
A café-convenience-store-terrace-grocery-store
The idea? Reinventing a local convenience store half-way between a perfect small supermarket, the local café and a good and authentic Cojean, with all the services you dream of: paradise. All this under the helm of a very friendly couple, Timothée and Pauline, reconverted in food advice with one main goal: to make people in the area happy.
Here the name of the game is "freedom": with an easy click and collect, while waiting in the super cozy café corner, but also to go work early in the morning using its wifi, for a quick bite at lunch, a few drinks in the evening on the terrace with the gang and go for brunch during weekend with the kids without worrying they will disturb.
On the shelves: everything you need to forget Deliveroo totally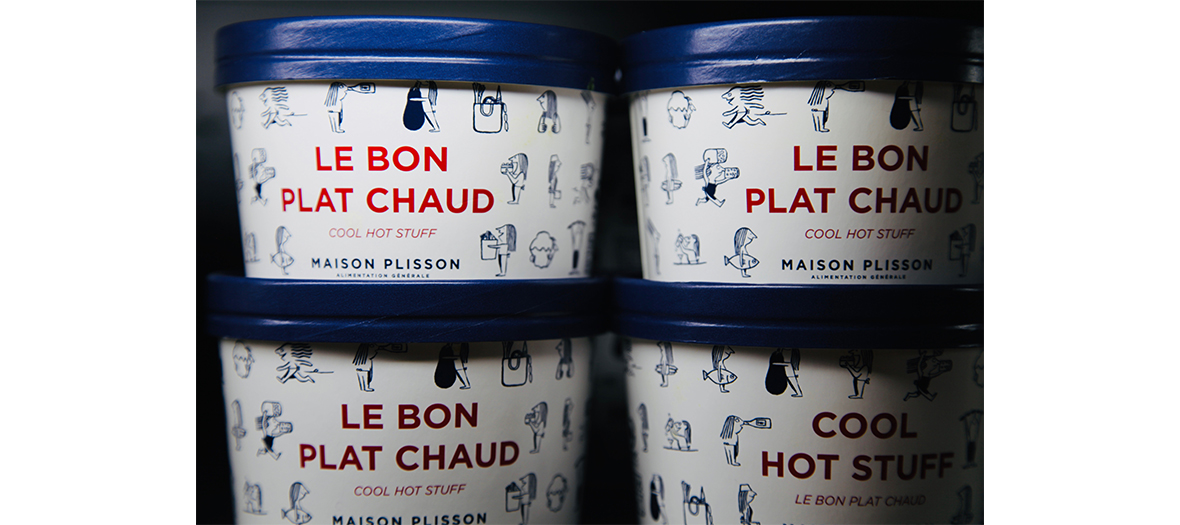 In keeping with the small format: the sourcing of producers is more than ever the idea, here, everything is already "wrapped" (in the green spirit without any plastic, rest assured), and ready to be eaten in front of a laptop or Netflix, without having to prepare anything in the kitchen. In short: the dream of lazy bones bachelors and bachelorettes.
Concretely really delicious and balanced warm dishes such as the great veal stew, home-made mashed potatoes and sausage, shepherd's pie (€9.90) or a snacked salmon with broccoli (€12.50), all to be warmed up during 30 seconds opening up the micro-waveable box after having enjoyed a fresh salad of grated carrots or arugula.
Twigs will appreciate the seasonal selection of salads and t soups: butternut and bacon bits, the superfood veggie salad (€7.50) or the terrific chicken salad.
Dessert are also tops: chocolate mousse (€3.90), yummy chestnut (€3.90) citrus salad (€4.90), a devilish cheesecake (€4,90) or a tiramisu (€5.90).
The kingdom of happy hour and last minute eats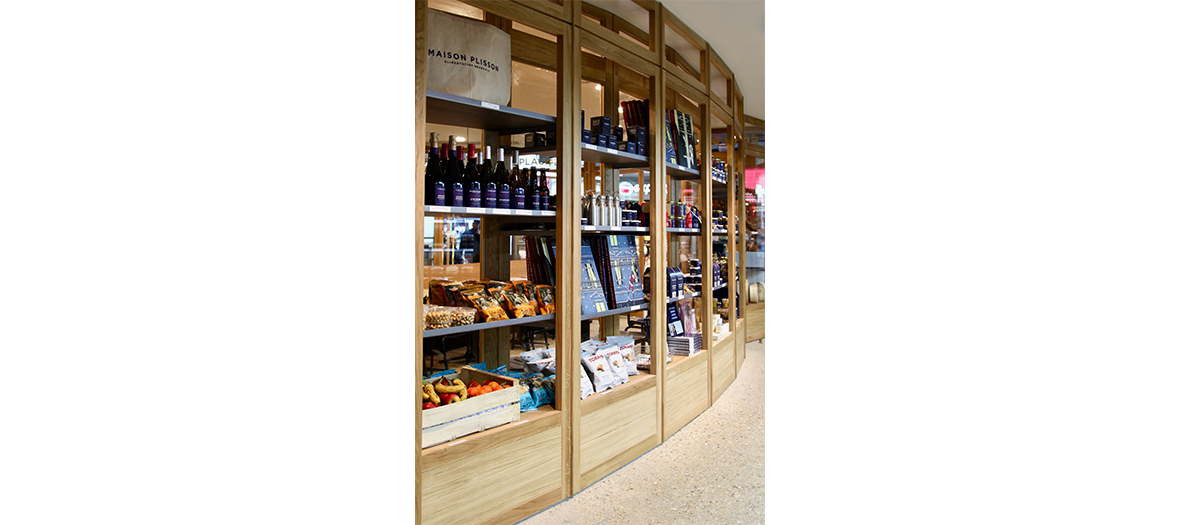 Aside from the good olive oil, pastas and just the right sauce, here there are amazing sandwiches (special kudos to their "Viennese" breads) but also viennoiseries and freshly squeezed oranges for breakfast in bed starting in the morning, a fresh baguette or a loaf to pick up later in the evening for the next morning with butter, juice and a granola leading hotel are already fighting for.
To be noted also: this is deffo the paradise of happy hour... A dedicated stand with craftsmanship charcuteries, amazing cheese (cut or whole) and excellent wines. To be picked up before going to see friends… or to taste on the terrace, with cigs and buddies, natch.
You have a big dinner planned tonight and you need a big roasted chicken, potatoes and panned mushrooms? Just ask… Everything can be delivered here, all you need to do is pick it up.
Open 7/7 from 9h3O am to 9pm and until 10:30pm from Thursday to Saturday


Also discover the gourmet supermarket of Maison Plisson on Place du marché Saint-Honoré and Maison Plisson, a French-style boqueria.