Imagine a literary coffee-shop, hidden in a small paved street, just a skip and a hop from the embankments with a view on Notre Dame. It's the ideal pit stop before or after a stroll along the Seine.
If one no longer needs to introduce the famous Shakespeare & Cie bookshop, it's less well known that there is now a gourmet tea salon, open just a year ago by the gang of BOB'S CAKE SHOP, that will allow nostalgics to prolong the Anglo-Saxon experience in comfy and healthy mode from breakfast until nightfall… Everything we like.
Just pick from the counter a veggie rice (like a California-roll), a chia pudding, a cinnamon bagel or a delicious veggie bagel, a marble cake or a Special dedication with perfectly prepared tea, and served in a large transparent teapot.
We like: the perfect décor to come work or read quietly during the day and the adorable heated pedestrian terrace with an amazing view, ideal for a romantic happy hour worthy of a Truffaut film
(5€ for a beer or a glass of wine)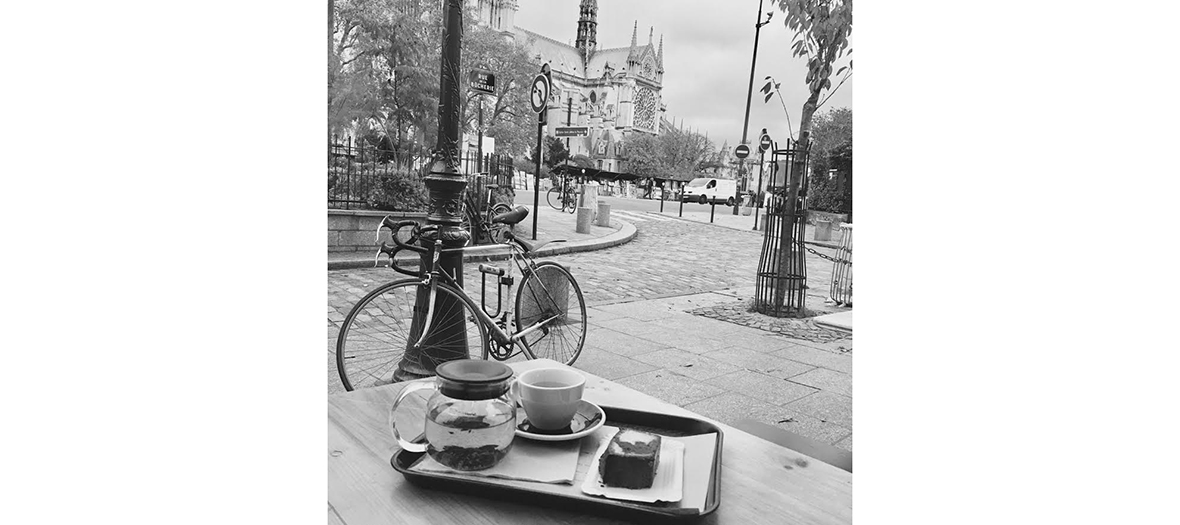 Open every day from 10am to 11pm.
Also discover Vida, the healthy restaurant of Juan Arbelaez and Laury Thilleman.