It's the address stylish men were truly waiting for in order to copy the hot looks of P. Diddy, Kit Harrington, Leonardo DiCaprio or Idris Elba. A small revolution in the very closed worlds of suits, the first French boutique of the Dutch label Suitsupply has just opened its doors on Rue de la Paix. Parisian fashion buffs are already rummaging in the shelves...
So what's Suitsupply all about?
"It was Rue de la Paix or nothing", boasted Booba… At the head of this empire, Dutchman Fokke de Jong, wild about suits, who organized " tailoring evenings" on his campus and sold suits out of the boot of his car.
He started his business in 2000 and, since new wave dandies as well as , businessmen from around the world are nabbing his creations with the best quality/price ratio on the market. This small successful company produces everything vertically, without intermediates, from the drawing to the shoulders of clients, including their own factory, in China, with partners offering exceptional know..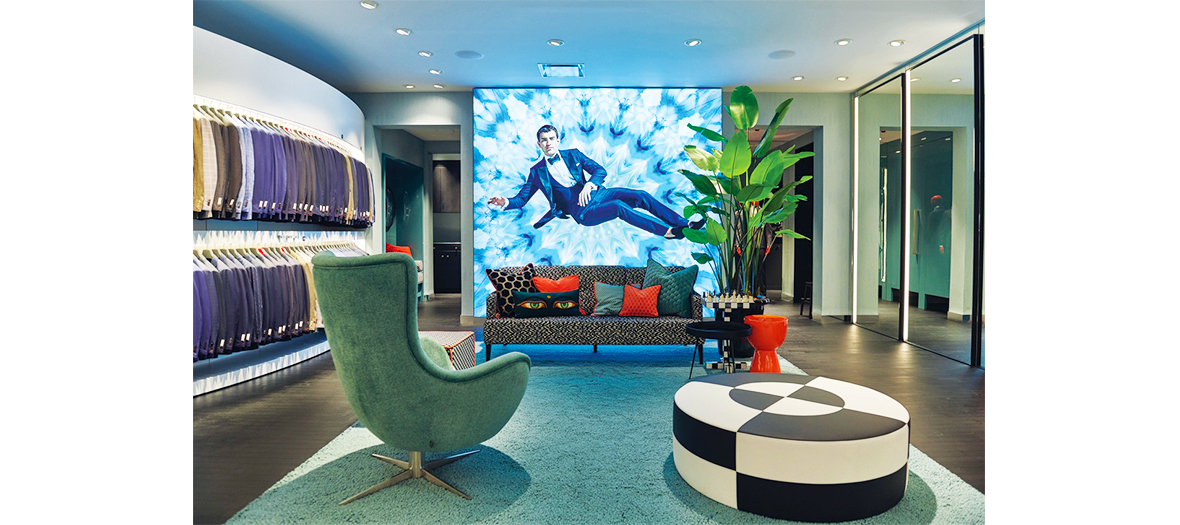 No good suit without outstanding fabrics. Here they all come from leading Italian weavers and their provenance is labeled on each piece. And let's not forget a high-quality ready-to-wear line, which also delights preppies with polos, pullovers, bermuda shorts, denims, moccasins and sunglasses. In short, the timeless pieces of the ideal son-in-law— classic and seductive.
Suit up !
Aspiring Beau Brummels will be in heaven when they come to this 600m² shop a skip and a hop from Opéra Garnier: this giant elegant dressing room is classified into different zones for th ready-to-wear, the impressive racks of suits of course, but also a wall of shirts and accessories.
Irresistible: double-breasted suits, with pinstripes, plain, in wool, in tweed, with silk, tuxedo version…All starting at €259 and up to €799 at the most for a three-piece wedding suit. And, in addition, the possibility of choosing your favourite tailored style (between 4 and 5 weeks to receive it) or half-tailored using existing models.
You have no idea or your size nor the style to adopt? The sales staff and the tailors, equipped with measuring tapes around their neck are available to take your measures, stitch your hems under your eyes and to use pins for retouching (count 3 days max). You will come out with a terrific allure for work or for a wedding.No mistake possible...
Open Monday to Saturday from 10am-8pm, on Sunday from noon-7pm.
Also discover where to find a tailored shirt and the favourite customized address of Parisians.