©Hast
How to be stylish in all circumstances? Having allure and being modern? How to stand out? A small list of 3 new brands for men that make all the difference...
Octobre, the kid Brother of Sézane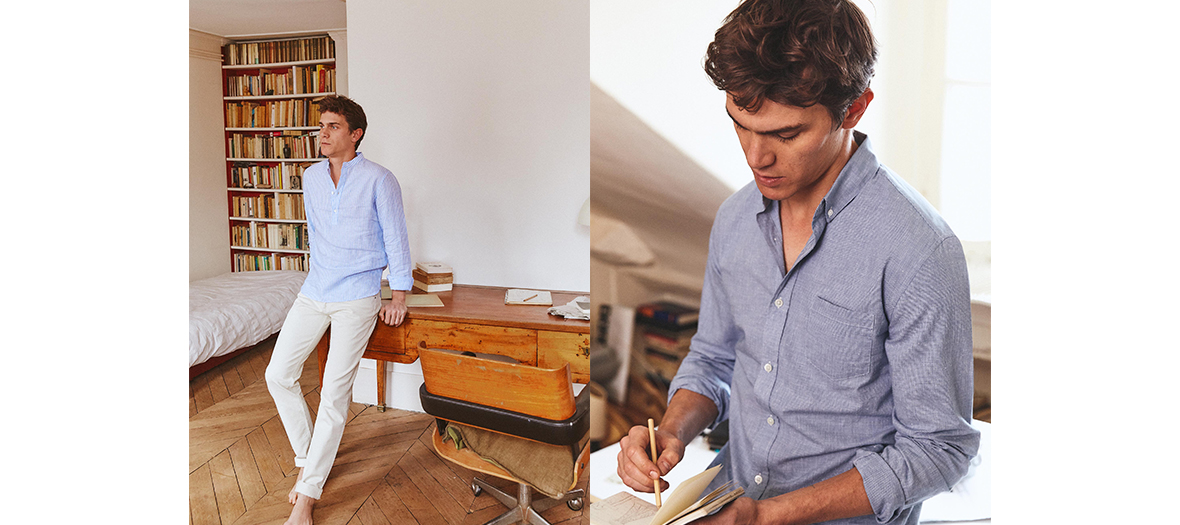 Last year, Sézane was creating a lot of buzz with their announcement to launch a brand aimed at the masculine wardrobe: Octobre Editions. This collection was to be filled with quality knits and superb basics. A location was found: Atelier Octobre offers cool and timeless pieces at the same place.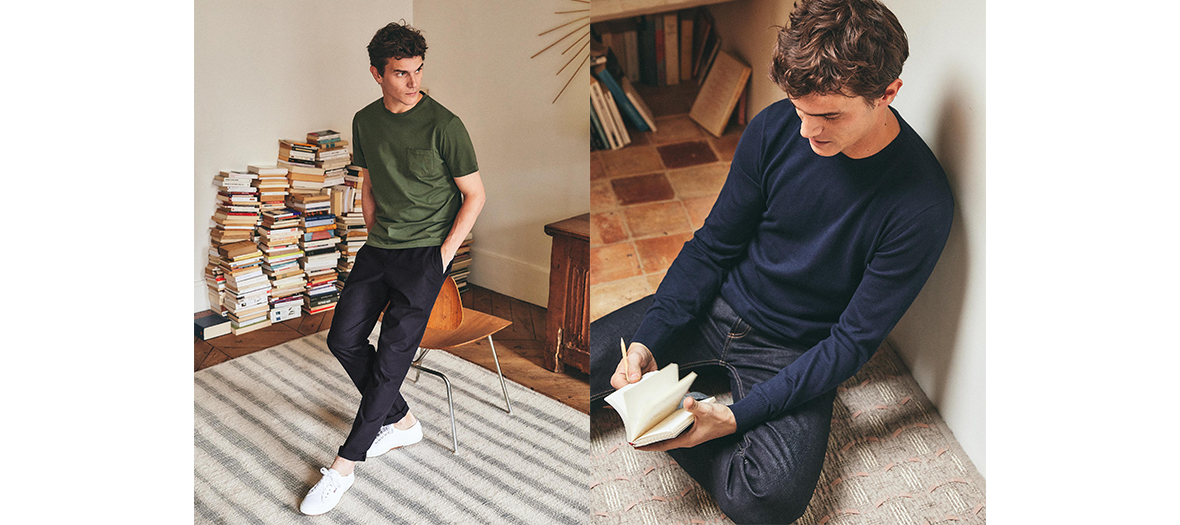 The promise of Octobre: a collection that can handle any situation, to go work, brunch or flirt, while staying timeless. A pretty red thread.
Octobre is for sale on its eshop, or showcased in their Atelier at 12 rue d'Uzès, 75002 Paris. www.octobre-editions.com
HAST, the label of stylish shirts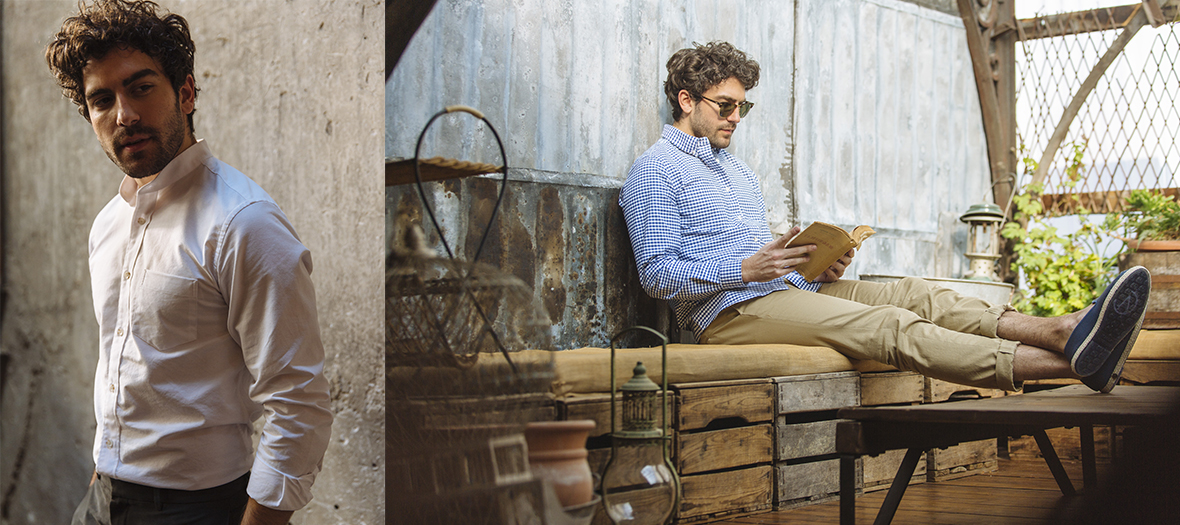 This pretty brand of shirts was born from the wish of three buddies to offer shirts with nice materials, conceived in Europe, created in workshops with unique know-how, at an accessible price. A successful wager! Their signature: special collars, a palette of colours and different shapes while displaying transparency on manufacturing and its costs.
The brand goes further in terms of modernity by offering in its connected boutique to order your shirt through a tablet and have it delivered at home or in a boutique. A small service inspired from drives that makes all the difference.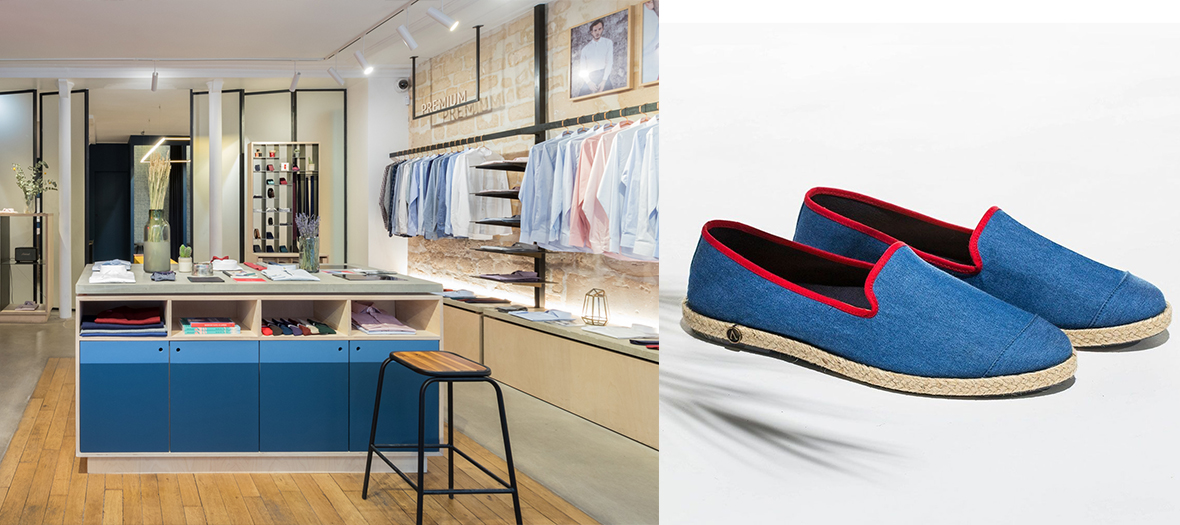 In this boutique and on their e-shops, one also finds the collaboration with the young urban brand Angarde that features shoes in denim, halfway between and espadrille and a pair of sneakers. We adore: part of the sales benefits of these shoes is donated to Solidarités International, an NGO that develops access to water.
You will find Hast at the heart of the Sentier district 47 rue d'Aboukir 75002 Paris or on their e-shop www.hast.fr
OAMC, the brand of the SUPREME stylist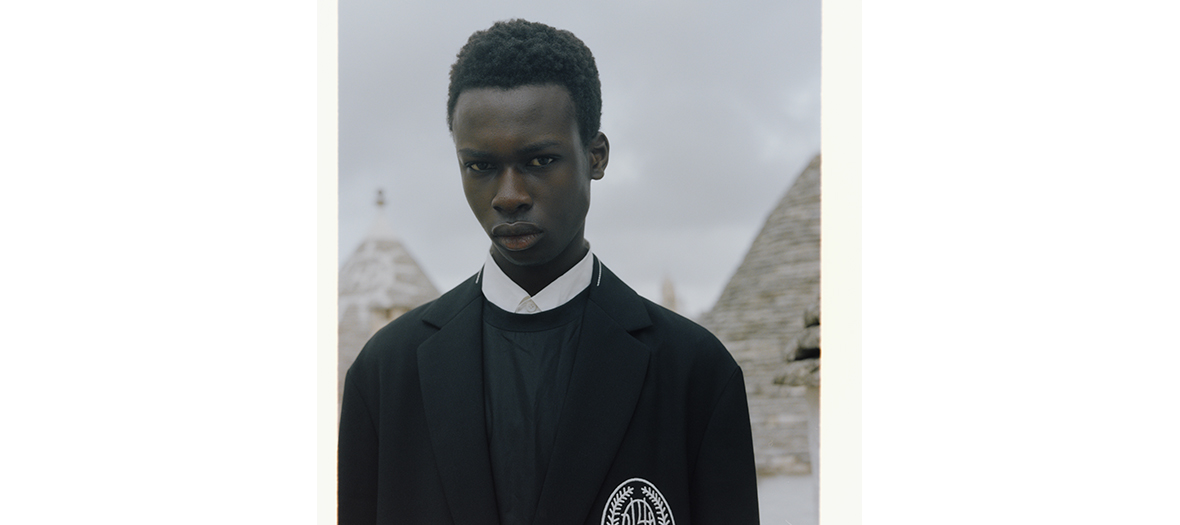 Co-founded by Luke Meier (ex stylist of the brand Supreme) OAMC, that showed its collection for the first time last year during the Paris fashion week continues to impress us with this streamlined and totally conscious functional clothing (a movement that advocates slow fashion and recycling materials to create new clothes.). The latest newcomer of the high streetwear brand (couture streetwear) is the patchwork jacket PFP: PEOPLE FOR PEACE (the peace and love motto of the brand). It's beautiful, quality made, it makes you dream: it's OAMC.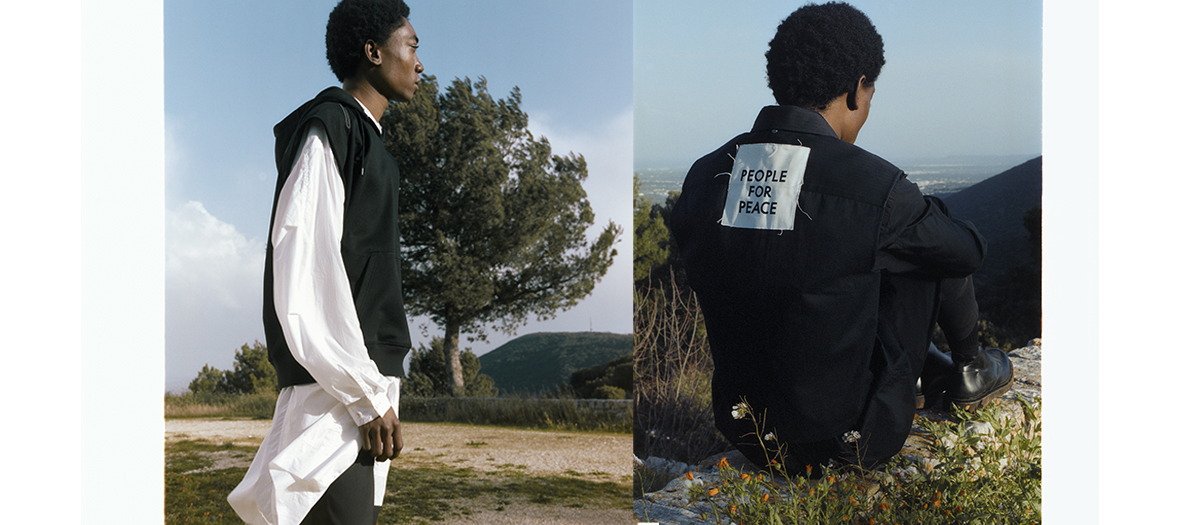 Cool and minimalist, the collections, largely inspired by the military wardrobe, stem from the recycling of discarded clothes, assembled in their Milanese workshop. When fashion becomes responsible.
OAMC distillates its collections at Bon Marché, 24 rue de Sèvres 75007, Paris – and its limited collection/capsule series "People for Peace" can often be found in the pretty boutique Nous Paris at 19 Rue Clauzel, 75009 Paris
Also discover "Flageolet: the temple of accessories for the stylish Parisian" and "The new codes for a trendy wedding".