Ultimate puzzle for the modern man: where to unearth cool, chic, fashionable, in short, different brands, to display a unique style?
Phew! There are brands that are greener than Zara , sexier than Celio and less overpriced than Demna 's collections for Balenciaga . Our 10 favorite houses to dress them up from head to toe.
The Mediterranean vibe of Baziszt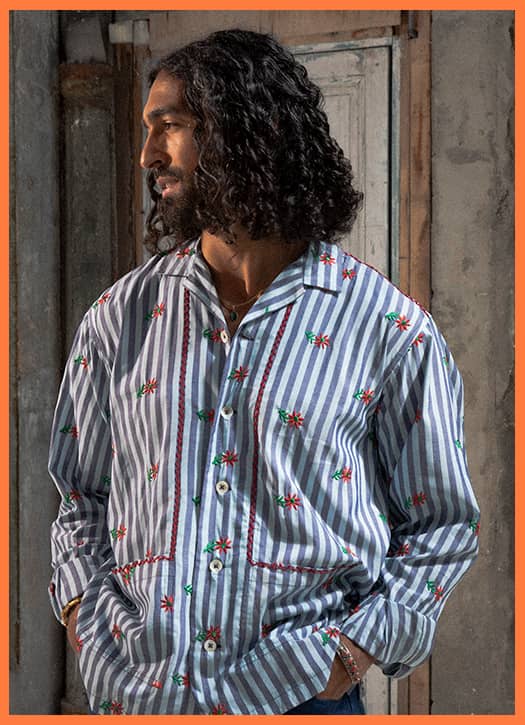 Zied Ben Amor , creator of the brand new Baziszt brand , has already established himself as the designer to follow. Inspired by its Tunisian origins, its hand-embroidered pieces , in natural organic fabrics (such as linen or hemp ) with furiously original "exotic chic" prints, have everything to satisfy fashion lovers .
Among the sharp pieces, we note: a shirt embroidered with roses for the most romantic (€395), another with graphic prints (€325), striped pants (€265), a multicolored hooded shirt (€325), a candy pink shirt (€295) or even a fringed cardigan (€545).
Find everything on baziszt.com
The cool quickdraw of Drôle de Monsieur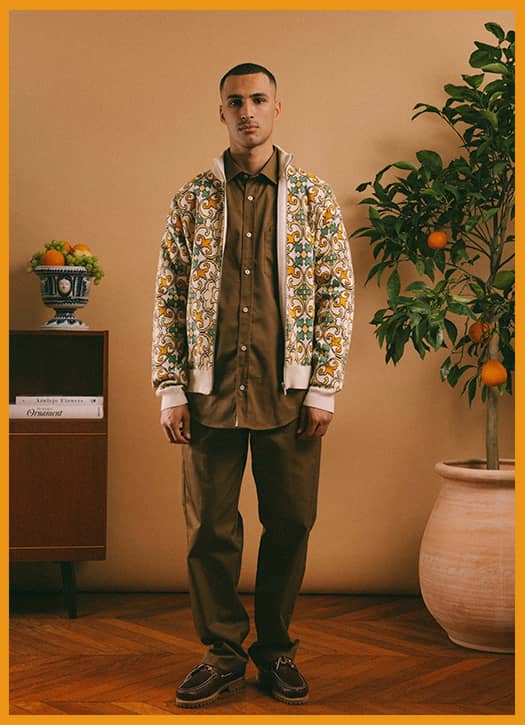 Since 2014, Funny de Monsieur 's goal has been to dress boys (as its name suggests) in its instantly recognizable preppy fashion with the cult slogan " Not from Paris Madame "... But that was without counting on the clever little ones who have come little by little to appropriate their chic and urban swag, inspired by the golf locker room as well as the stars of hip-hop in the 90's version. Present at Printemps and La Samaritaine , the brand created by two friends from Dijon ( Dany Dos Santos and Maxime Schwab ) inaugurated its first pop-up this year in the Marais, the nerve center of Parisian cool, in a devilishly chic decor à la Mad Men.
Among the sharp pieces, we note: a topstitched leather satchel (€395), a jacquard knit jacket (€450), an ultra-stylish velvet bucket hat (€115), a golf player-style polo shirt (€175), cigarette pants ( €220) and a really Parisian t-shirt (€95).
Find everything on droledemonsieur.com
Eco-responsible fashion from Ecoalf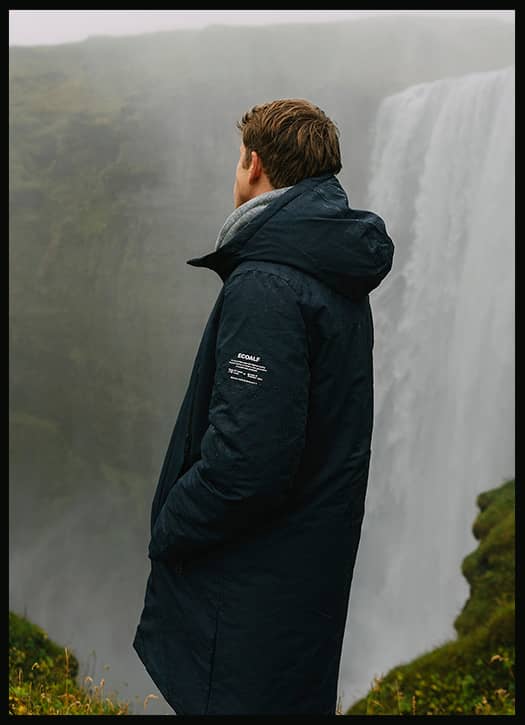 Some clothes are the perfect excuse to get a message across, which is why the Spanish outerwear brand Ecoalf is betting everything on eco-responsibility and the urgent need to change habits. In terms of style, the brand offers a whole wardrobe in a simple, rather urban vein and sometimes with activewear trends , but always in an ethical and responsible approach.
Among the sharp pieces, we note: ultra comfy sneakers (€85), a very light short down jacket (€199.90), an awareness t-shirt (€45), a versatile down jacket (€350.90), a scarf (€149) and a navy blue shirt that we associate with jeans.
Find everything on ecoalf.com
The beautiful basics of Grimelange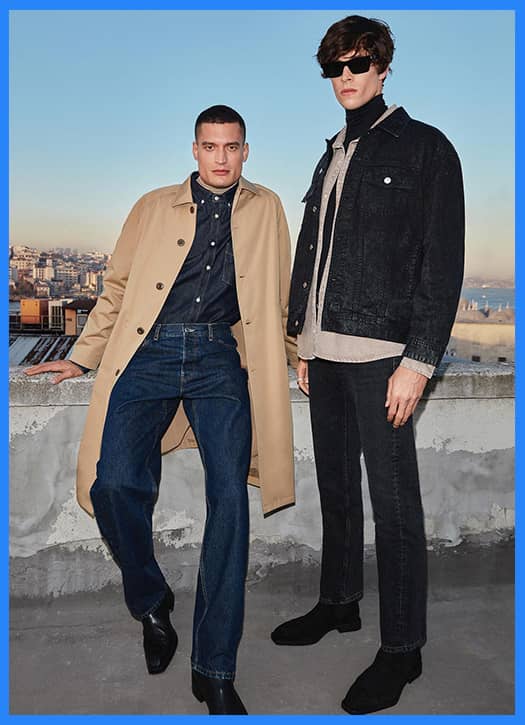 Grimelange , the Turkish brand with urban clothing, is already making the fashion planet vibrate with its elegant basics to mix with streetwear essentials : sweatshirts , sets, fleece clothing and desirable down jackets ... Pieces that make all the difference!
Among the sharp pieces, we note: a hoodie (€18.64), a camouflage down jacket with military print (€58.39), blue jogging pants (€18.64), a student -style sweatshirt from the city of Chambéry , a casual black shirt (€21.59) and classic jeans (€24.53).
Find everything on grimelange.com
And always…
AVNIER's sportswear style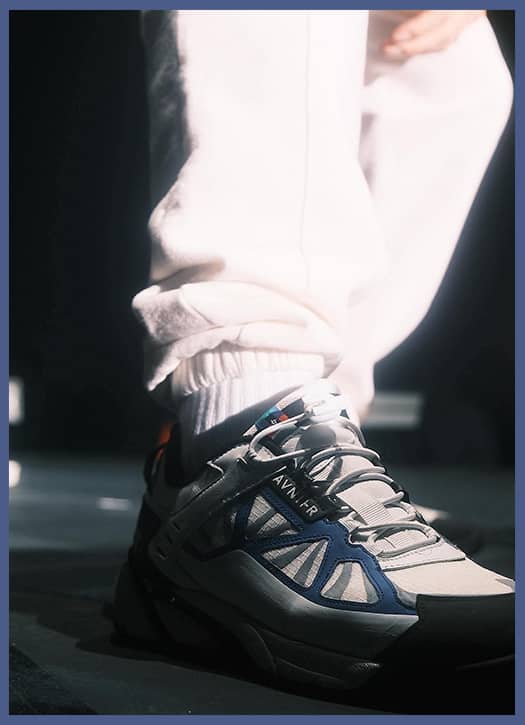 It's not just Unkut in life! Like B2O , rapper Orelsan has been into fashion since 2016 with his streetwear label Avnier . And when the star from Caen tackles urban undermining in unisex fashion, fashion houses flock to sign insane collabs and take advantage of this cool aura that is so envious. Salomon, Arena, Saint James… Mixing genres is all good, especially when it comes to pleasing a generation of men in search of a true stylistic identity.
Among the sharp pieces, we note: a track jacket with paint chips (€195), white socks (€15), perfect hoodies (€160), workwear jeans (€140), t-shirts prints (€55), a cap (€55) and even a water bottle (€30), in short, enough to borrow his effortless swag from the one that fills festivals and concert halls.
Find everything on avnier.com
The country chic of Mr. P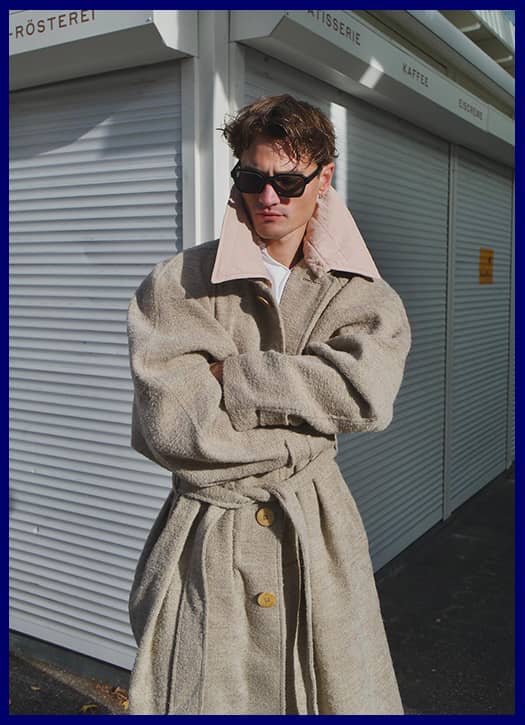 The Mr. Porter multi-brand e-shop stands out as the temple of luxury for men online. In recent years, and we have spoken very little about it in France (wrongly), the site has launched its line of men's clothing directly inspired by the golf locker room. The house very quickly became a figure in men's fashion.
Among the sharp pieces, we note: a shearling jacket (€495), a sleeveless down jacket (€370), the perfect velvet pants (€235), a superb big leopard print cardigan (€320), a colorful shirt block (€485) or dapper red sneakers (€790). Enough to give yourself the air of a chic city dweller on vacation in the countryside.
Find everything on mrporter.com
Watches with round hands from Beau Bleu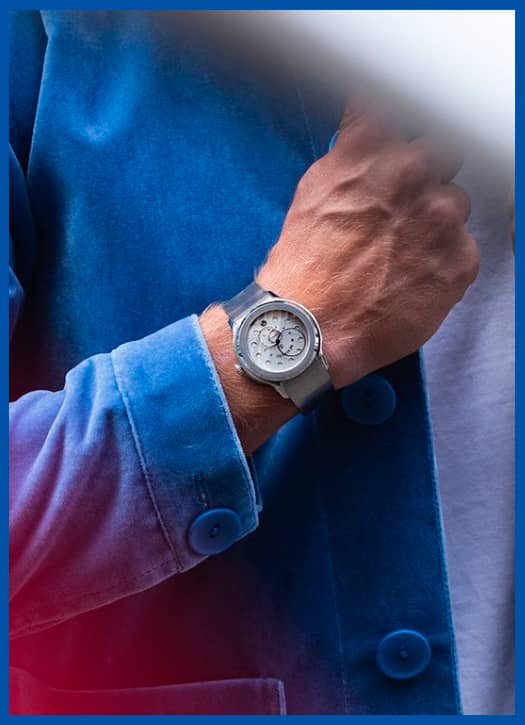 Watch connoisseurs salute Beau Bleu , this innovative Parisian house founded in 2017 by Nicolas Ducoudert Pham (previously specialized in automotive design ) whose name rightly comes from Baudelaire 's phrase : " Beauty is always bizarre "... But to tell the time, don't panic, there are great crocodile-effect leather bracelets or limited editions in patinated leather , handmade in Paris. Elegant men will dare to opt for this assertive label!
Among the sharp pieces, we note: a watch with three circular hands available in several colors (€820), a crocodile leather strap (€90) and a steel bracelet (€200).
Find everything on beaubleu-paris.com
Septième Largeur's stylish shoes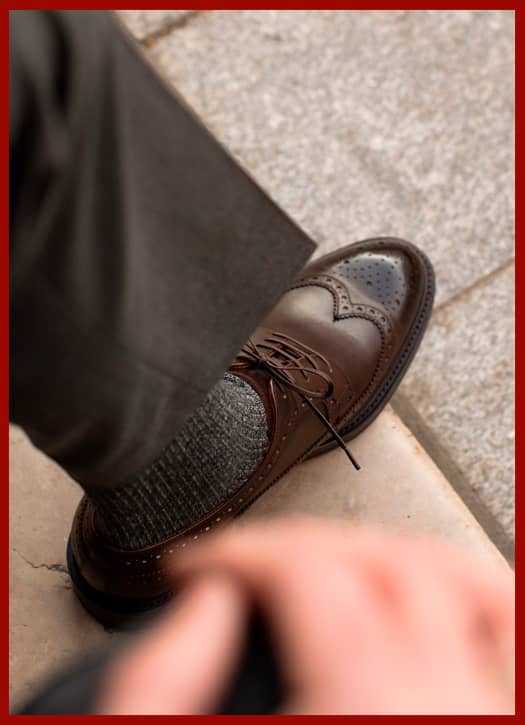 Seventh Width has become the benchmark for good value for money for shoes that look really luxury and don't cost a lot. Leather shoes and personalized patinas, the brand gives you an ultra-stylish Parisian look!
Among the sharp pieces, we note: velvet moccasins for a walk in town (€295), we also like their Stevenson boots (€345), their perfect black derbies (€295), a croco card holder (€132 ), their superb rough-out suede ankle boots with buckles (€345) and even a treatment for the leather, black sapphire shoe polish for an absolutely unique pair (€11).
Find everything on septiemelargeur.fr
The perfect classics from Le Pantalon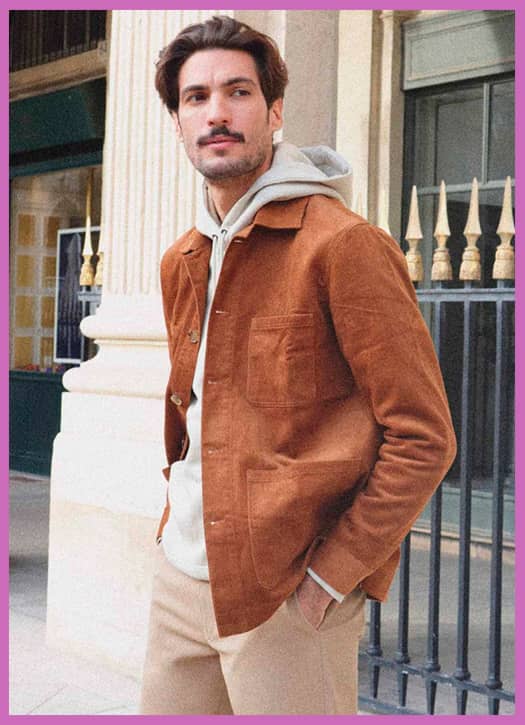 It's the new benchmark for classic Parisians and demanding dandies alike. The principle is simple as pie. Sturdy, top-of-the-range and well-cut basics at fair prices without running to the shops or fads… A new essential has been born: Trousers . The " man's bottom ", available online, is available in all cuts, materials and colors with reasoned manufacturing in the EU and perfect prices. And for those who prefer to try: 3 shops in the Marais , Batignolles and Abbesses .
Among the sharp pieces, we note: perfect chino pants available in several colors ( olive , duck blue , beige through rust or yellow, €89…) to impeccable straight jeans (€99), to packs of 7 colorful socks for the week (€30), with bermudas and classic swimsuits and no logo that boys often look for... Good basics for the stylish man to go to work, have brunch or surf.
48 King of Sicily Street, Paris 4th.
61 bd des Batignolles, Paris 8th.
4 rue des Abbesses, Paris 18th.
Find everything on lepantalon.fr
The preppy urban look of Gant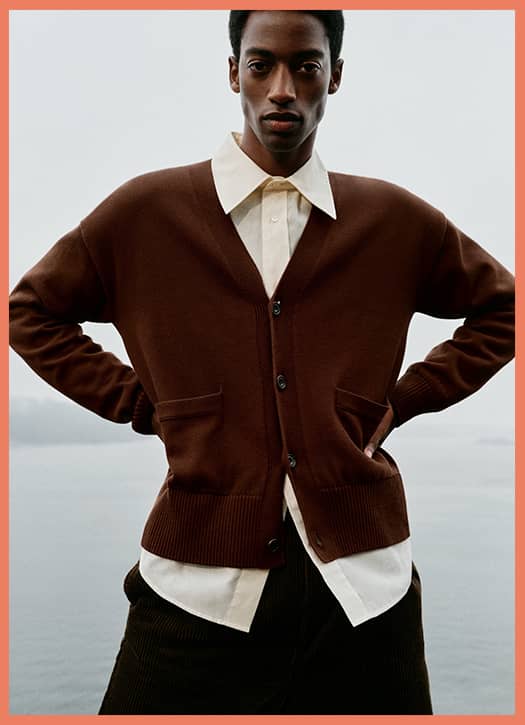 Admittedly, the brand is not new, but Gant has had a very cool aura for a few seasons, carried by the return of its former DA Christopher Bastin . A figure of American preppy Ivy League fashion in the vein of Tommy Hilfiger and Ralph Lauren , Gant is making a strong comeback with a colorful and resolutely elegant wardrobe.
Among the sharp pieces, we note: a short leather jacket (€800), a sleeveless sweater (€140) or even a V- neck sweater from the capsule collection in reference to the Year of the Rabbit (€150), plaid pleated suit trousers (€199), a quilted jacket and a woolen beret (€90). Something to stand out on the terrace...
Find everything on gant.com
Also discover Drôle de Monsieur the stylish men store in the Marais and Nus, the elegant men store