When two labels meet and mix their influences and their know-how, it results in original and decidedly desirable capsule collections. Zoom on the 6 sharp and stylish collabs that are awakening men's fashion news this winter.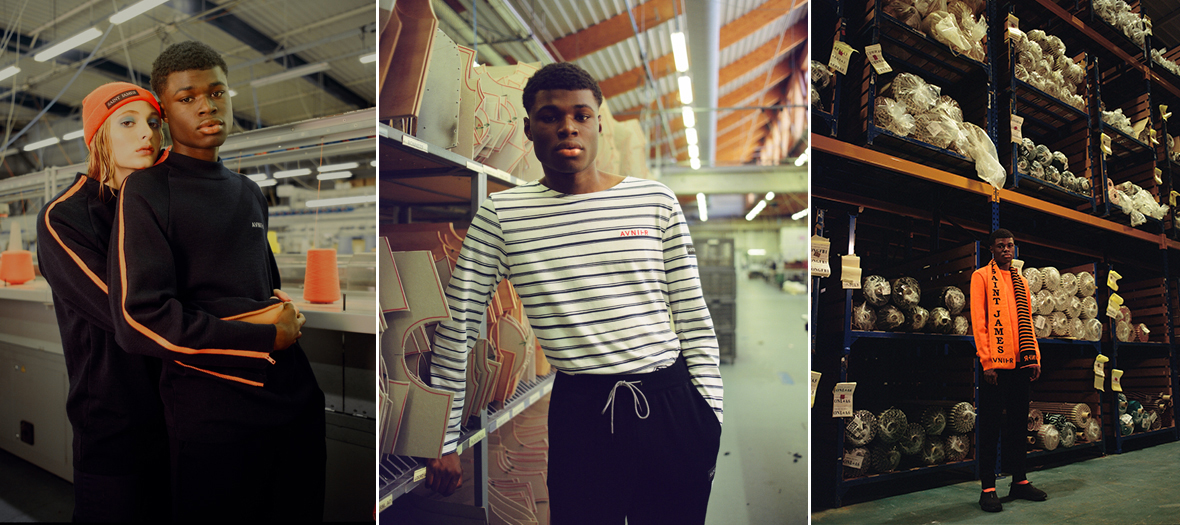 There's not just Unkut in life! Like B2O , rapper Orelsan has been in fashion since 2016 with his streetwear label Avnier . And when the star from Caen meets the heritage made in Normandy, it creates a collaboration that is as logical as it is improbable with Saint James , the emperor of the marinière. Or how to combine traditional know-how and urban sapping.
To pick up: a selection of very stylish black, orange and striped wool sweaters, cotton sailor tops with Avnier logo , as well as hats, socks and scarves, all unisex.
From 25 €, available on www.saint-james.com and www.avnier.com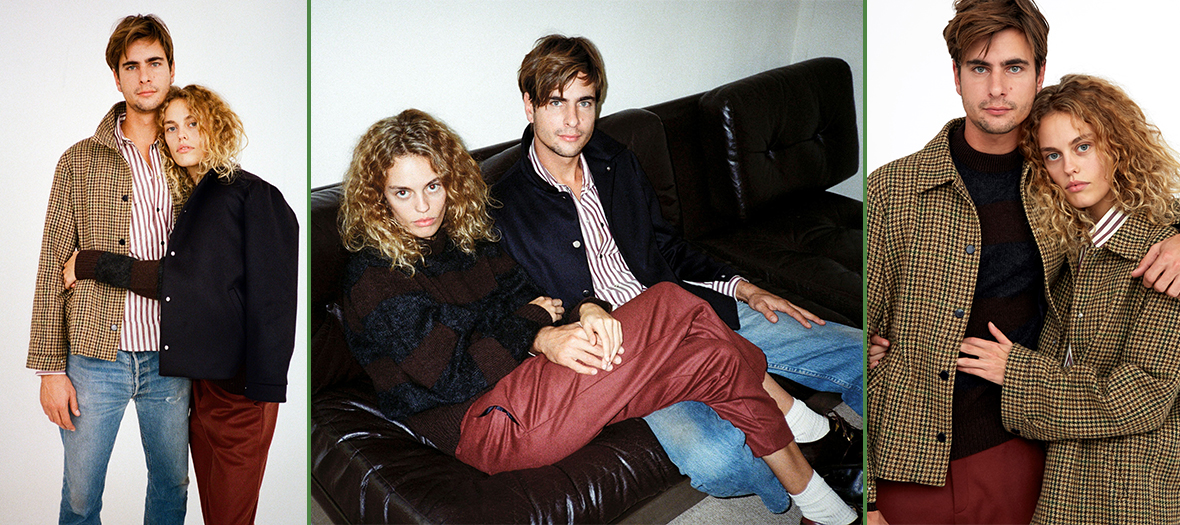 24S.com , the Bon Marché e-commerce site , has just launched its new section for men. The opportunity to develop with Roseanna an exclusive collection composed of ten resolutely chic pieces inspired by the first steps on the Moon.
To grab: a striped shirt, a topstitched bomber jacket, a wool jacket with a mocha houndstooth print, a chunky knit sweater, straight pants in navy and terracotta or a perfectly cut white t-shirt. To stash fissa under penalty of being stung by his lover ...
From 95 €, available on www.24s.com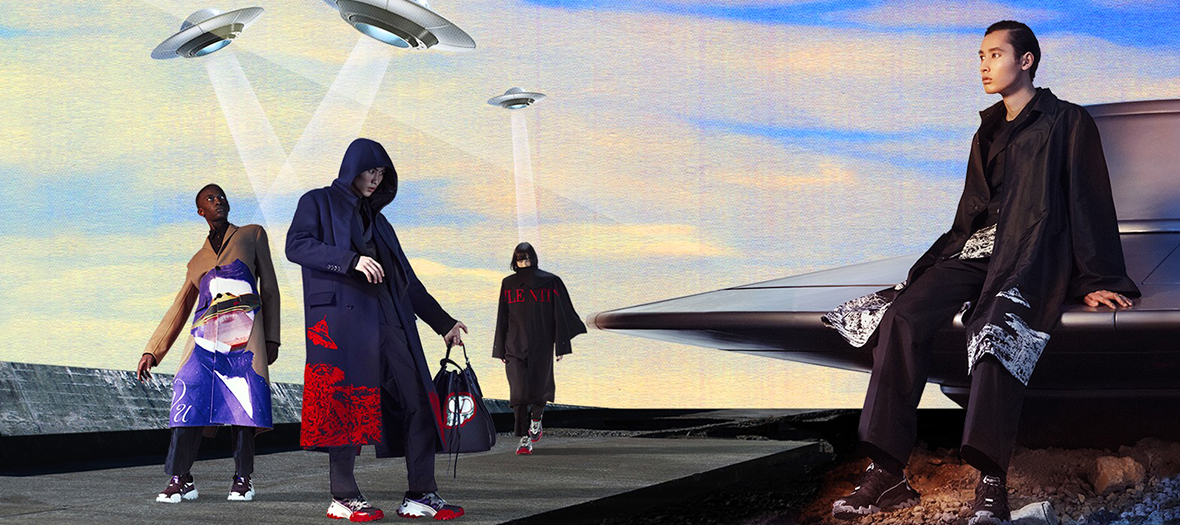 In search of a young and sharp notoriety, the Italian haute couture label Valentino called on the Japanese Jun Takahashi , the beloved founder of the ultra-cool label Undercover . Stake ? The mixture of high quality know-how and urban influences, which are found during an incredibly sharp campaign under the sign of surrealism and shot in Tokyo by the sizes of fashion photography made in Japan, Katsuhide Morimoto and Taro Mizutani .
To grab: in total, more than 90 absolutely desirable pieces with a tie, a hoodie, card holders, t-shirts, bags, sweaters, down jackets, sneakers and coats with flying saucer, skull-style vanities or the head of a ' Edgar Allan Poe flanked by a luminous UFO instead of the eyes. Difficult to choose ...
From 150 €, available at www.valentino.com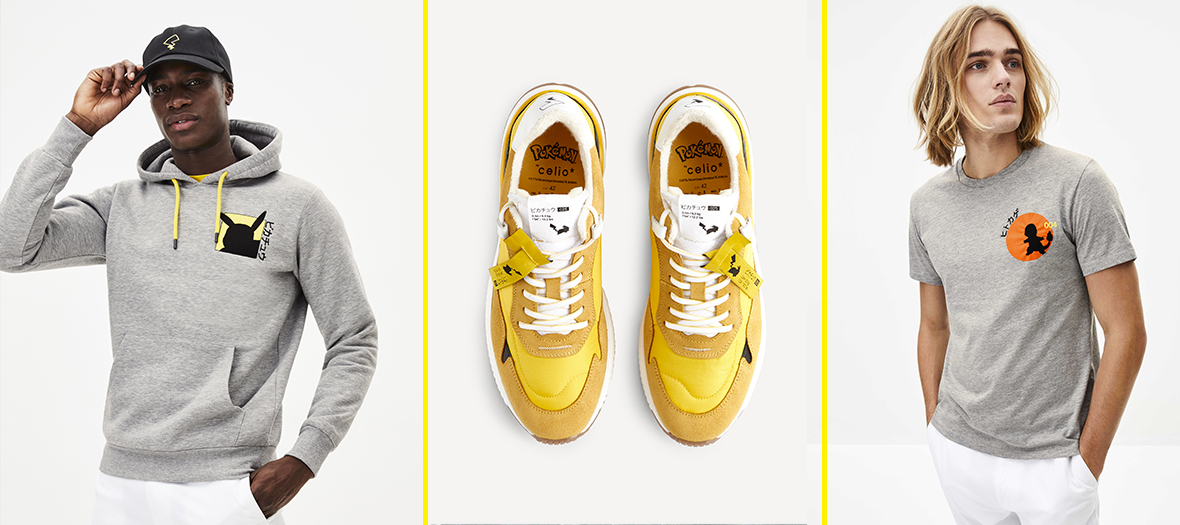 Notice to Team Rocket and others nostalgic for the cult 90's game. On the occasion of the highly anticipated release of Pokémon Sword and Shield on the Nintendo Switch on November 15 (what, you already have it?), Celio * takes over Pikachu and his band of little monsters for a collab geek at will.
To grab: sneakers, hoodies, t-shirts, backpacks, caps, bombers and hats bearing the image of the mythical yellow mouse, Charmander , Bulbasaur and Squirtle . Something to put under the tree of his favorite trainer.
From € 19.99, available on www.celio.com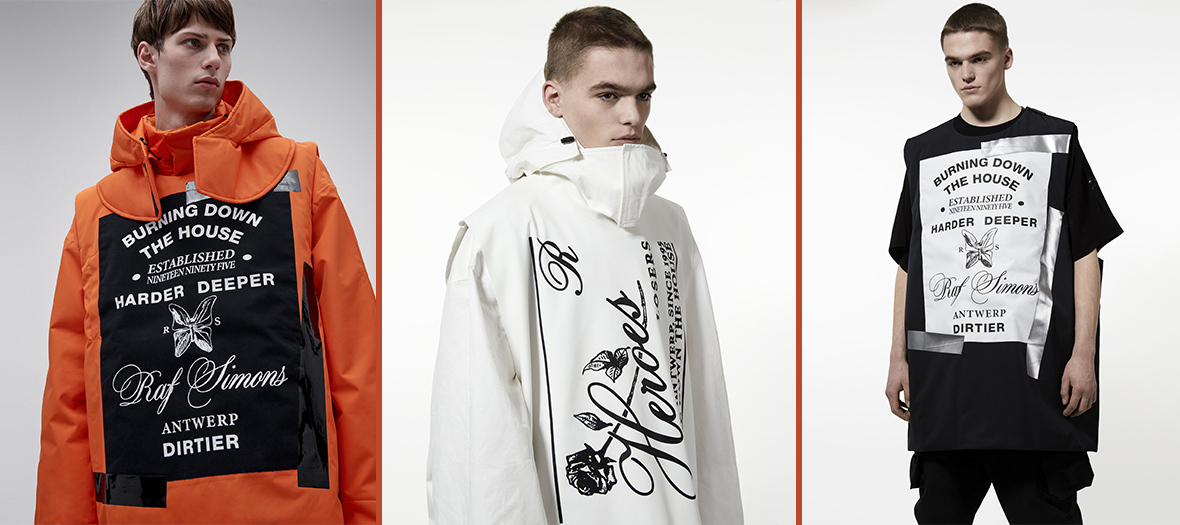 Released from Calvin Klein's DA , Raf Simons goes back to the track of the success of his eponymous label by imagining with the ski equipment manufacturer Templa a collection of outerwear for alpine riders as well as sharp urbanites. We find the avant-garde and innovative identity of the Belgian creator who uses imposing pieces of punk- inspired slogans like excerpts from songs by the new wave group Talking Heads .
To grab: colorful ski outfits, massive and adaptable to city life with coats, jackets, padded pants, gloves, technical vests and even t-shirts that break the boundaries between outdoor, sport and fashion.
From € 392, available at www.matchesfashion.com and at The Broken Arm concept store
Asics x Chemist Creations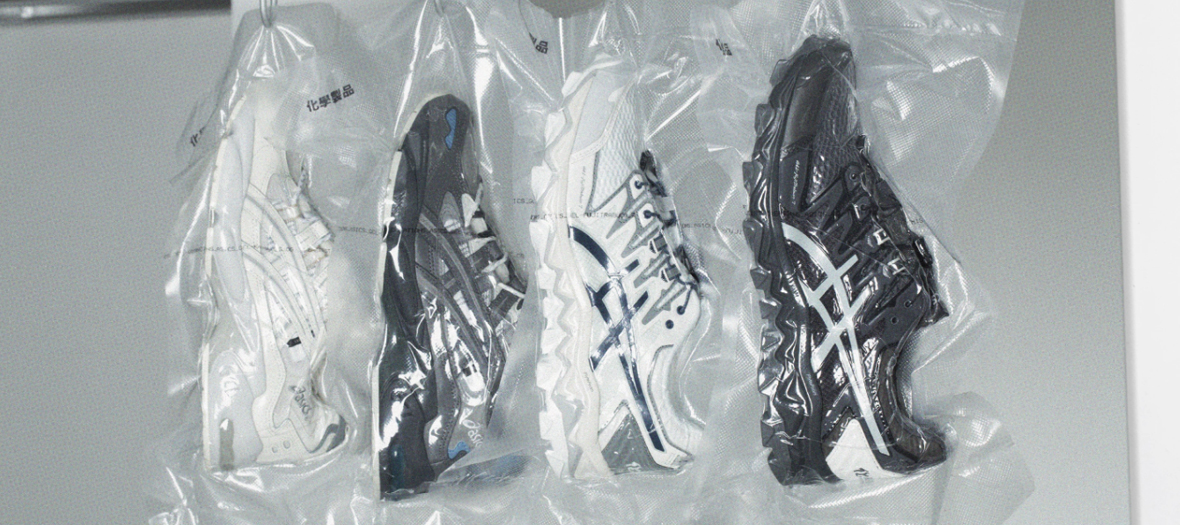 When a Japanese sportswear house teams up with a label from Los Angeles to create a sneaker, it's twice as likely to become the cool phenomenon of the season. The running pro Asics (for Anima Sana In Corpore Sano , #LeSaviezYou) revisits two cult sneakers models in eco-responsible and sophisticated versions imagined with Chemist Creations , a brand new branch of the C2H4 fashion label that is exploding in LA.
To grab: two iconic Asics models (the GEL-Kayano 5 OG and the Fuji Trabuco 7) developed in cream or charcoal shades, ultra streamlined and which confirm the comeback of the star equipment supplier from Kobe.
From € 180, available on www.nousconcept.com
Also discover Us, the next generation of colette and the concept store for men The Next Door .