Whether one agrees with Macron or not, his elegant allure, for sure is unanimously recognized. Political commentators, columnists, fashion journalists: the world-wide media agree that his "style" has a lot to do with his charisma and his aura makes him quite naturally comparable to Kennedy.
Indeed, the French Président has a terrific silhouette, but everyone agrees his suits are also very well cut. So we decided to find out where they were tailored.
Another top euro jacket? That was François Fillon. Not the case here. Parisians on the look-out for style can also slip into a Presidential suit at a very affordable price
An old-fashioned workshop in the Sentier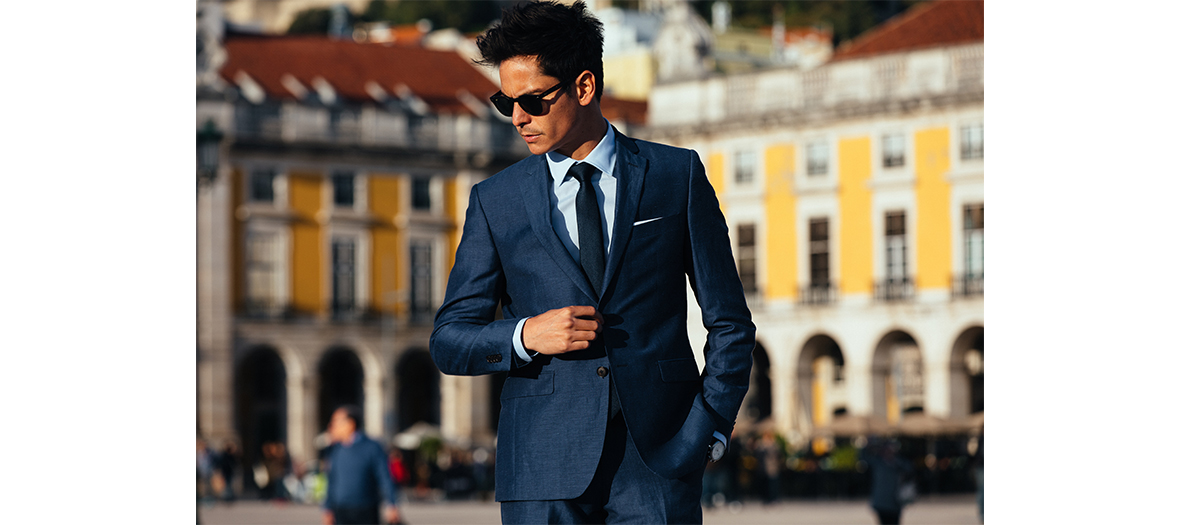 Who would have believed it? The suits of Brigitte's dashing husband are cut in a no pretense family workshop of the Sentier.
Scene of the crime: an apartment in a building of the Sentier district that frankly does not look like much and that is accessible by appointment only. The signature of Jonas? Handsome suits, tailored cut and great looking fabrics.
Amidst the racks, guys undress. Once in their undies, it's time for fittings and the choice of fabrics and colours … One month later, everything is ready...One more fitting and you depart with your two-piece suit, overcoat or shirts.
Very reasonable prices
Up to you. Dandies will play it 100 %  tailor-made suits (careful: be sure to make a mandatory rendezvous).
Less expensive but just as cool, semi-customized (you start off with a base adjusted in keeping with each morphology)  for suits from €380 to €395. The other must? A coat "just like Macron" that gives you leadership style (€395) or impeccable style (€50).
Open Monday to Saturday from 9:30am to 6:30pm.
Also discover the most good looking customized shirts in Paris