Created in 2006 by Nicolas Ivars, a real gourou of skate culture, The Next Door is considered by streetwear inside-trackers as the most trendy concept-store in France. Installed in Avignon, all those in-the-know went as far as taking the TGV round-trip to live the The Next Door experience once in a lifetime.
Phew: after a decade featuring its Southern DNA, Nicolas Ivars finally decided to open its address in Paris. And it's naturally at République, a skip and a hop from the HQ of Parisian skaters, that it has set down its suitcases from Provence.
The place
All the nostalgics of colette will appreciate. The 800m² shop is divided on three levels and the space, conceived by the Bonsoir Paris collective, assumig an ultra modern touch where one can find a new foreign brand or a confidential label.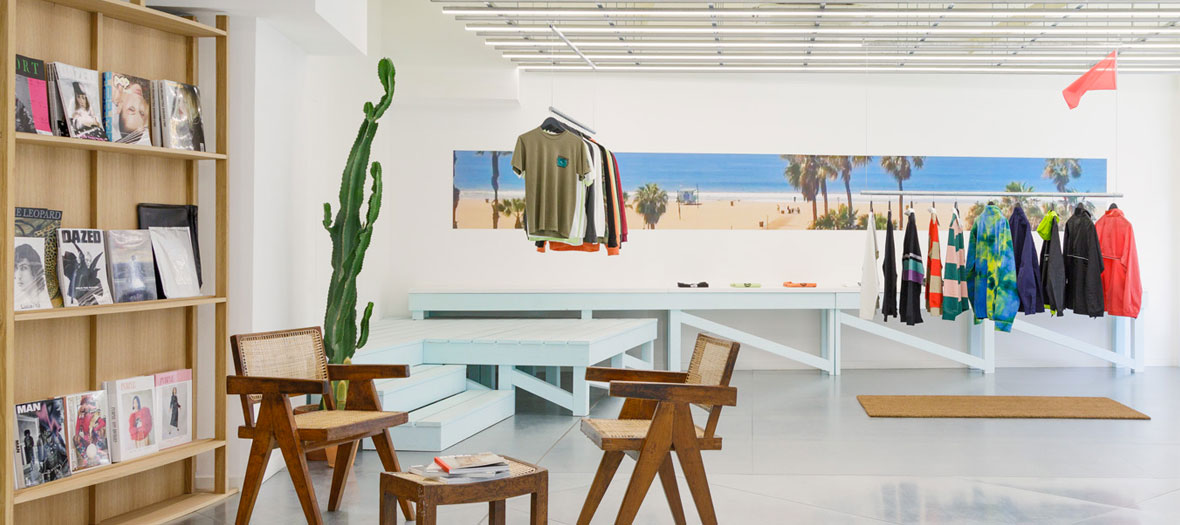 On the shelves: clothing and accessories stemming from a successful mix of designer labels (Sacai, Maison Margiela, Ami, Comme des Garçons) and more mainstream streetwear references (Nike, Adidas, Converse, Stussy).
In keeping with street culture: one also finds totally geeky accessories such as portable Bang & Olufsen loudspeakers (starting at €170), or glossy fashion magazines such as Self Service (€25).
A healthy coffee-shop
No concept-store without lifestyle. The healthy Wild and the Moon label has installed an adorable cafeteria, serving yummy juices, lattes and vegan snacks to chill while consulting magazines and books. To be noted: the imminent opening of the terrace.
A homage to sneakers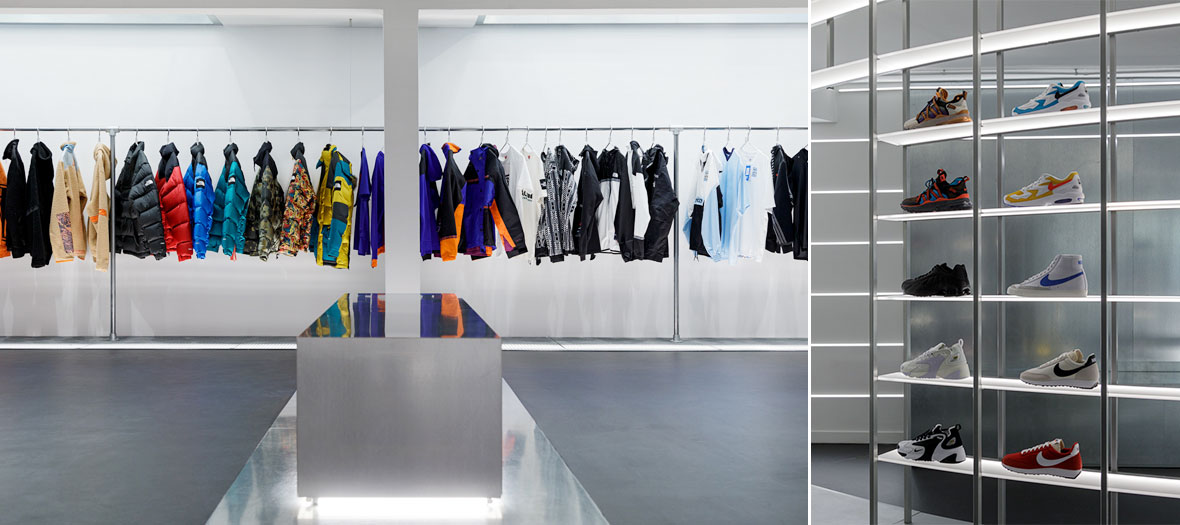 Gals will also find what they want amongst the mixed selection of sneakers in the lower level. Lit up in black, trainers are exposed under neons while a few racks of clothing furnish the rest of the room. And, surprise, in a corner, the latest trendy pair of trainers is showcased in a quasi artistic presentation combining sound and video-projection. An immersive experience worthy of an exhibition at the Palais de Tokyo.
A digital wardrobe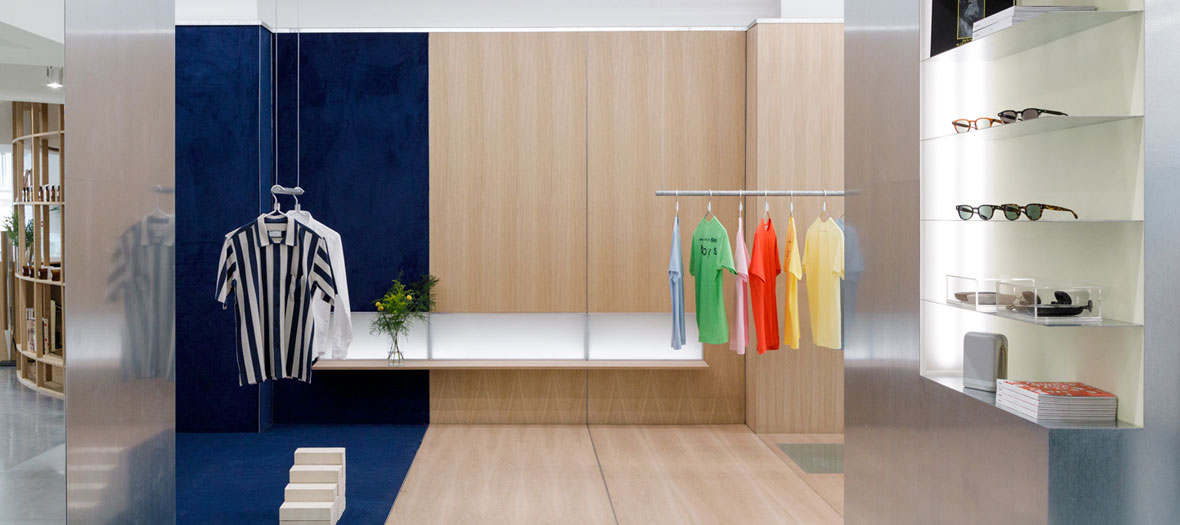 You have not yet gone for a shop up? Check out their digital wardrobe. On the tactile walls, you will find a choice of non-exposed pieces that you can add to your shopping basket in just one click. Pay and walk off with it. Interactive shopping—2.0 cool.
Open Monday to Friday from 11am to 7:30pm, Saturday until 8pm and on Sunday from 2pm to 7pm.
Also discover The temple of sneaker addicts in Paris and Nous: the new colette