If your man is always wearing the 3 same shirts, his fetish pullover—Xmas gift from his mother— and complains bitterly at the idea of "shopping", we have the solution. The Nines does all the work. All the more since each boutique manager also has a stylist training.
An ideal address that compiles all the new essentials of masculine elegance at soft prices, with three boutiques at the heart of Paris. For once, you will be the one spending your afternoon waiting in front of the changing rooms.
"Almost" made-to-measure at Zara prices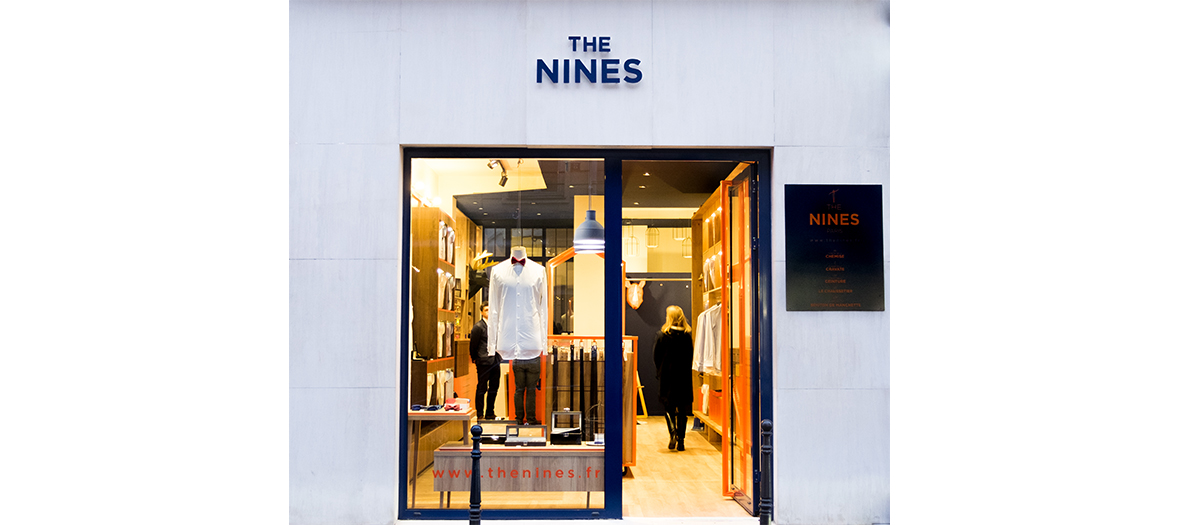 With 50 models of shirts, divided in two ranges, Gents have a wide choice.
Check it out: classic fabrics (poplin and twill) or seasonal ones (winter flannel, chambray and linen for summer). Each shirt is available in 3 cuts (extra slim, slim and regular). Without forgetting a choice of collars (Italian, English, round, mao, wing) and cuffs (simple or turned-up). And frankly, it's a real bargain (starting at €69).
Deluxe fabrics sourced in Italy
Because Italians remain an unavoidable reference in terms of fashion, The Nines uses fabrics from Italian houses Loro Piana and Vitale Barberis Canonico for their suits.
They associate tradition and modernity by using traditional interfacing with horsehair and thermobonded interfacing at the cusp of trends.
The result: a grey Prince of Galles suit in 100 % combed wool from the Perennial range of the Vitale Barberis Canonico house, super elegant with its tapered trousers and fitted cut (€349, currently on sale at €244.30).
A trove of stylish accessories
Here, one finds all the small pieces that make the difference and sign the allure of a stylish Parisien. Such as their reversible belts in smooth natural leather and grained blue leather, to be changed in keeping with the mood of the day.
Or their collection of 100 % made in France cufflinks whose inserts in oak and cherry tree wood are made by a specialized woodwork workshop in Versailles.
We are telling you: you will create the fashion buzz at the next dressy occasion
The small plus: at the end of the season, all the unsold articles go on, sale even outside the sales period.


Also discover The favorite made-to-measure spot of Parisians and The accessories' temple for stylish Parisians.