Impossible for a man of taste not to have a small reserve of beautiful ties to match on all occasions, with a suit or to dress up a jacket + chinos combo. Whether you choose them in pattern, silk, stripes or crochet, they stand out as the necessary accessory to complete an impeccable sartorial silhouette . Small non-exhaustive list of the most elegant models of the season.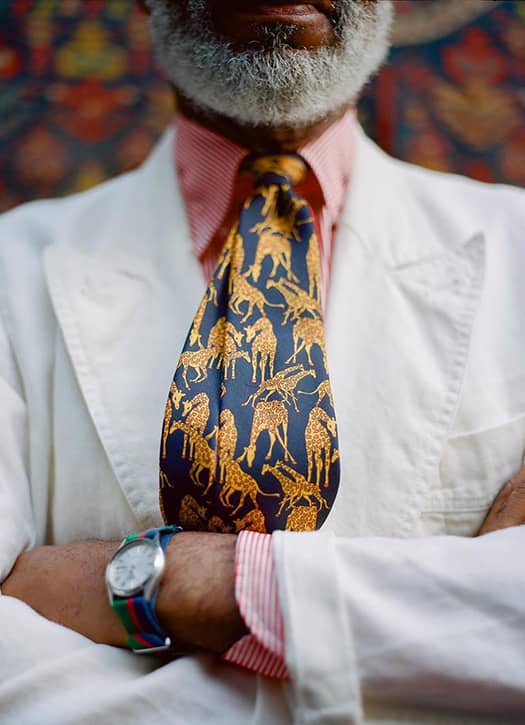 The animal motif is a fancy gimmick for those who want to mark their originality. Handmade in East London , this Drake's model invites you on a trip to Africa with its giraffe print on a navy background.
Giraffe print silk tie, Drake's , € 205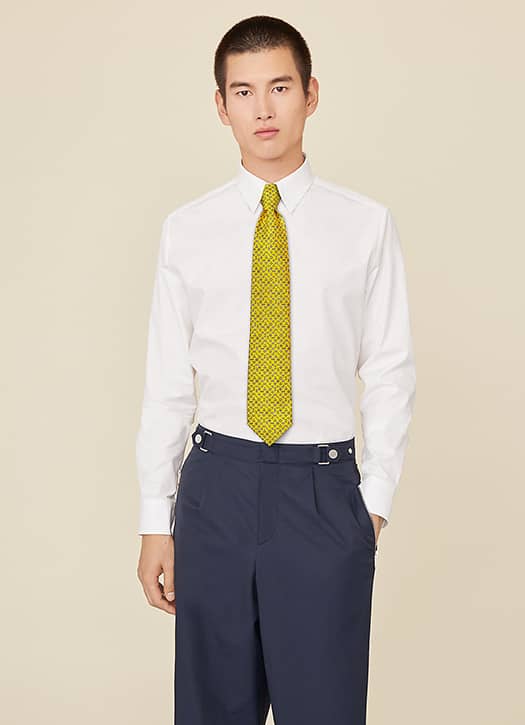 Philippe Mouquet designs the tie of eternal navigators for Hermès . On a yellow background, small sailboats, spotting scopes and shells that awaken childhood memories. Hey sailor!
Silk twill tie, Hermès , € 180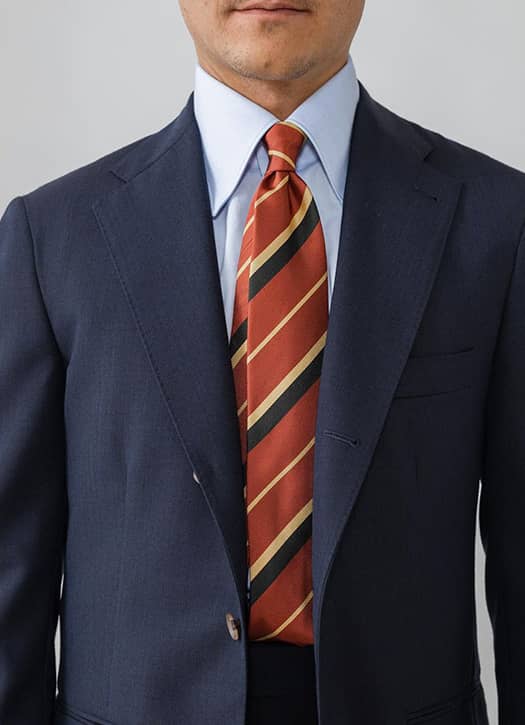 Directly derived from the uniforms of the Ivy League and the great English schools, the striped " club " tie is a symbol of the preppy aesthetic. Originally from Stockholm , the Berg and Berg label takes it here in an elegant navy, red and yellow version.
Striped silk tie, Berg and Berg , € 105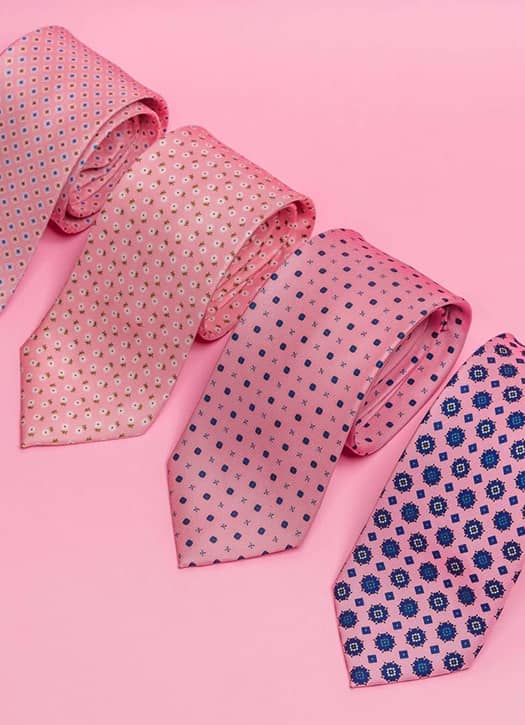 Eugenio Marinella is a benchmark of Neapolitan sartorialism . Proof that he is a worthy heir to sprezzatura (the nonchalance of chic Italians), his house continues to deal in ever more colorful ties. The proof with these few pink models which throw some on an anthracite or navy suit.
Pink silk ties, E. Marinella , € 180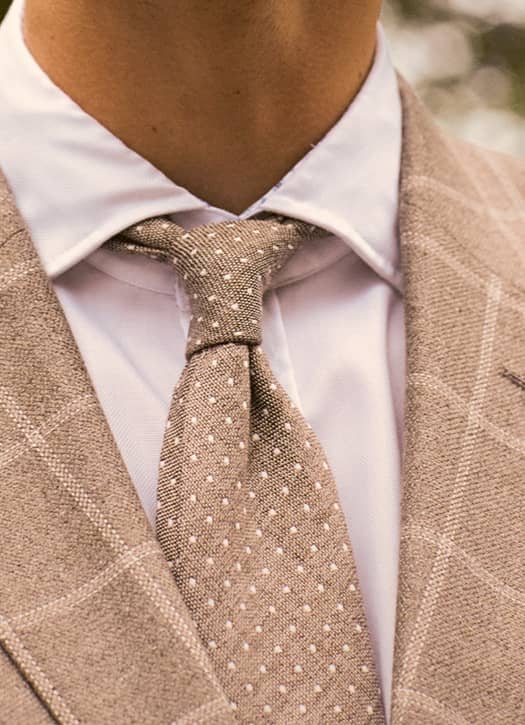 An institution of accessible English chic, Hackett has one of the best quality / price ratios for modern-day dandies. In a blend of silk, linen and cotton, this cream tie with small white dots is as original as it is refined.
Micro-dot tie, Hackett , € 90 on sale at € 36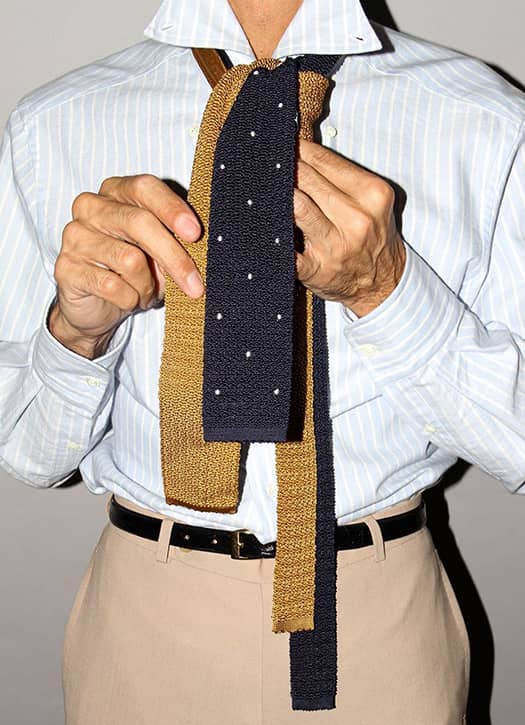 A now essential French label, Husbands offers silk knit models that are part of its signature and remain a cool alternative to classic models.
Silk knit ties, Husbands , € 110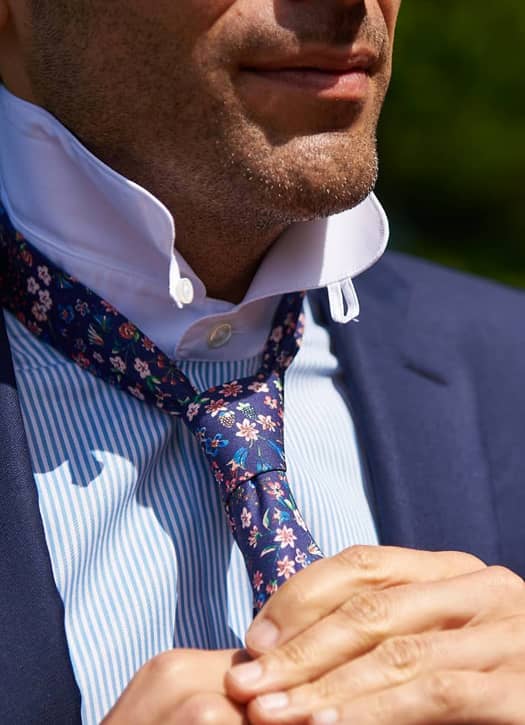 The Nines plays the card of chic fantasy with a Liberty pattern tie available in a limited edition. Charming for a wedding, feel good with a mismatched jacket and chinos.
Liberty tie, The Nines , € 45, available in stores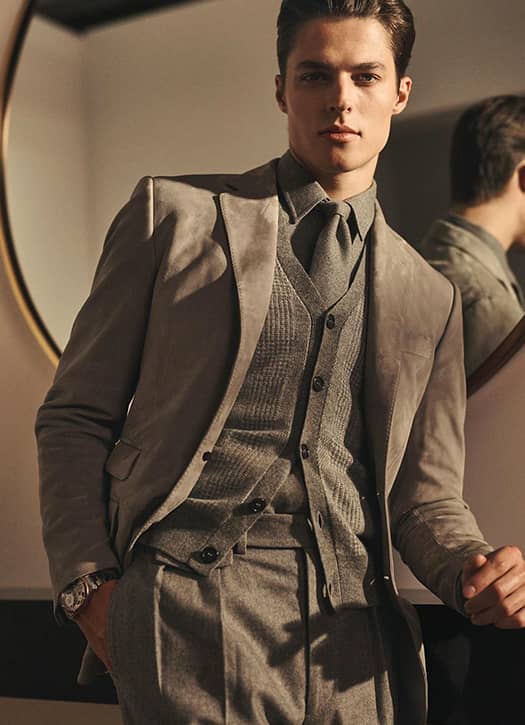 Ralph Lauren signs (obviously) with its high-end Purple Label the most elegant and inspiring combo of the fall: the gray brushed wool tie exactly matching the shirt underneath. A logical continuation for the one who made himself known by selling ties.
Wool tie, Ralph Lauren Purple Label , price not communicated, available soon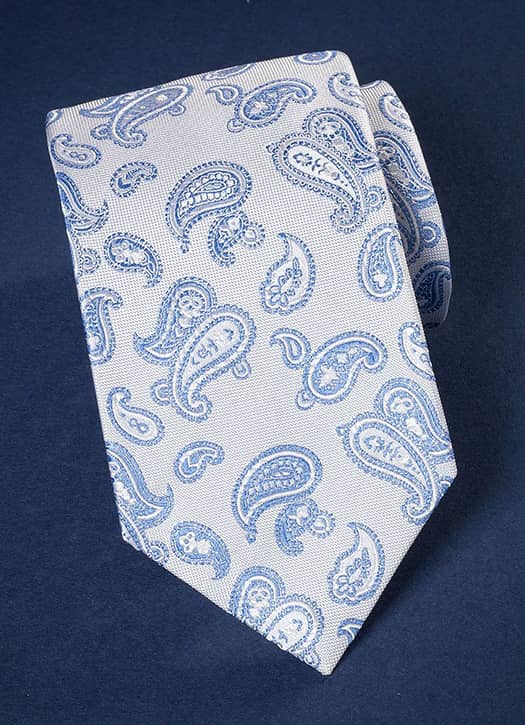 After struggling to find a suitable tie for a pro interview with Ferrari , Frédéric Costa took over the family store on rue d'Amsterdam and launched Howards Paris . 20 years later, his shirts and ties are the benchmark. Special mention for this model with embroidered silk cashmere pattern.
Madino tie, Howard's Paris , € 99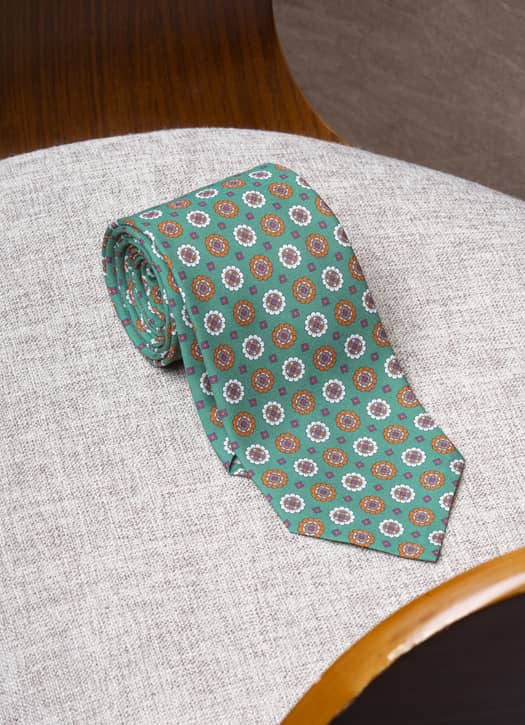 Made by little hands in traditional workshops, the 100% Italian collections of Pini Parma reject the sirens of fast fashion . Witness his luxurious silk ties, including this green model and therefore… green!
Fancy green silk tie , Pini Parma , € 99 sold for € 79.20
Also discover Suitsupply, the temple of the well-cut costume and a pair of Westons like new… and at half price .