Attention gentlemen and elegant individuals eager to experience the world of tailor-made clothing and authentic French craftsmanship. Today, DoItInParis takes you to the highly chic 8th arrondissement, rue du Cirque, to meet Daniel Lévy, a renowned expert in shirt-making in the capital.
An exclusive experience
Established since 2014 in his boutique, a former art gallery with a boudoir-like atmosphere, Daniel Lévy began his journey at a young age, selling luxury suits at Brummell before joining Maison Durfort, later acquired by Liste Rouge. It was there that he spent nearly 20 years honing his skills in the art of bespoke shirt-making before launching his own brand. A true enthusiast, he has built a confidential clientele of loyal customers, including politicians, businessmen, and other well-known celebrities whose identities are carefully guarded.
Practical information: my made-to-measure shirt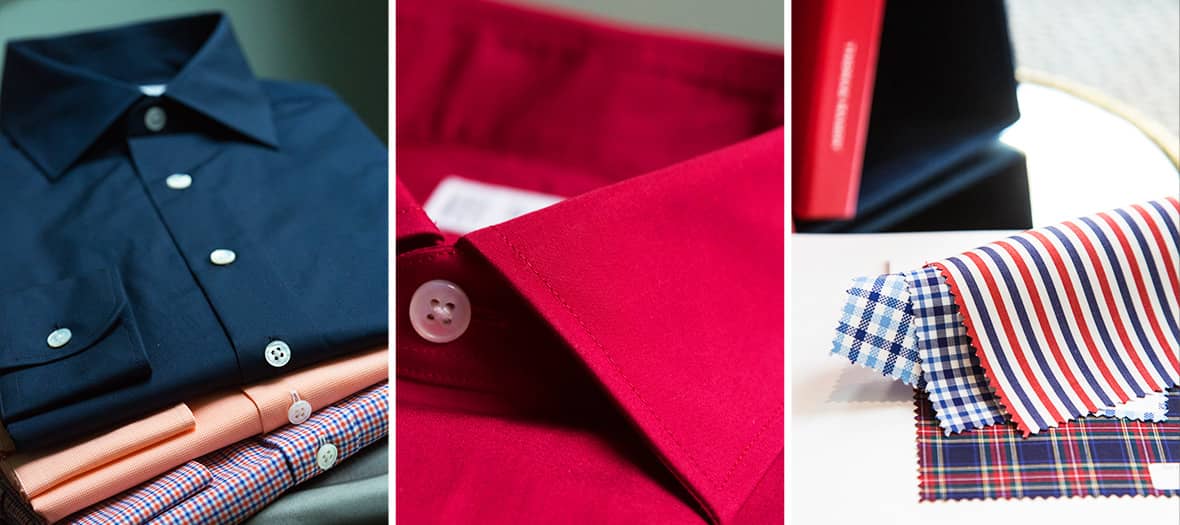 The first appointment is a truly privileged moment, where active listening and exchange are integral to this exceptional service. The goal is to best capture each individual's expectations and preferences in order to create their dream shirt, from the choice of collar and cufflinks to personalized initials and embroideries.
Over 2,000 exceptional fabrics are available, sourced from the best suppliers and weavers of the Albini group, such as Thomas Mason, David & John Anderson, and Sictess. Cotton, silk, cashmere, velvet, and linen—the selection is vast and the quality incomparable, justifying the high but necessary price of this unique product: between €370 and €470 for a shirt.
Once the choice is made, measurements are taken and a prototype is created on canvas to ensure a perfect fit. This crucial step allows for precise adjustments before launching the final production in his workshops in central France. The entire process, from conception to delivery, takes approximately one month. It is worth noting that this service also includes a maintenance and repair follow-up, available upon request (average cost of €150).
In addition to shirts, Daniel Lévy also offers demi-measure suits (starting at €2,300 for cotton and €2,550 for wool), as well as a wide range of made-in-France accessories such as belts (€360 in a box and price upon request for other leathers), ties (between €120 and €180), gloves (between €400 and €900), scarves (€380), and socks (€35) to perfectly complement one's attire.
By appointment only, open from Monday to Saturday, 9:30 AM to 7:00 PM.
Also discover Men also need radiance and comfort! and Drôle de Monsieur: The store for stylish men in Le Marais.