Notice to lovers of frosty experiences: the Ice Kube bar is displayed as the promise of very strong sensations. So there's no need to go to the peaks of Megève, Val d'Isère to sip a vodka in freezing temperatures against a backdrop of good sound like at the Folie Douce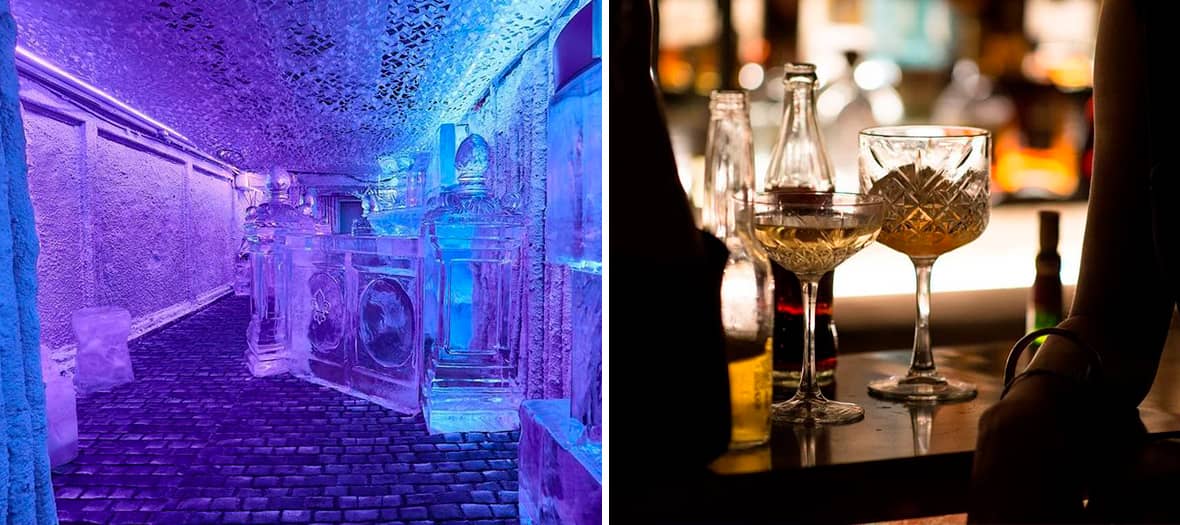 Hotel Kube hides a real nugget in its cozy and trendy hotel: a bar all in ice at -10°. Dress code? We lend you moon boots and all the ski gear to be able to squat the ice and sip 3 small vodka cocktails for 25 minutes. A really fun experience...
Mandatory reservation
€25 entry for 25 minutes and 3 cocktails.
Alcohol abuse is dangerous for your health, to be consumed in moderation
Also find the trendy festive addresses of Parisian party girls and Baby Doll, the club to know in Paris .