Sinful English muffins and amazing scones… The hip spirit of Camden has pervaded the rue du Nil since Frenchie to Go, the newborn of Grégory Marchand, the most anglo-saxon of Frenchy chefs, has opened its doors.
The trendy chef, who trained with Jamie Oliver has once again hit the bull's eye. So in the Frenchie family, after the super well thought-out plates of the restaurant and the chic nibbles of the wine bar, we now have the wowie breakfast of the new delicatessen.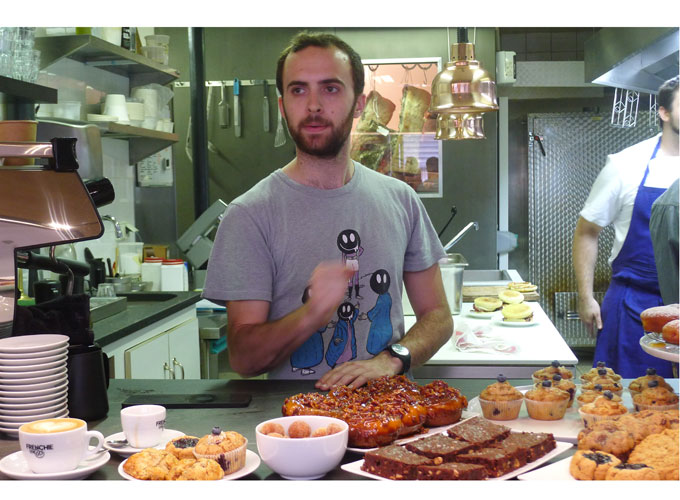 For breakfast-time, the counter features an eclectic feast with furiously Anglo-Saxon accents: scones with bacon (3€), cookies, muffins (3,50 €), donuts, brownies, granola.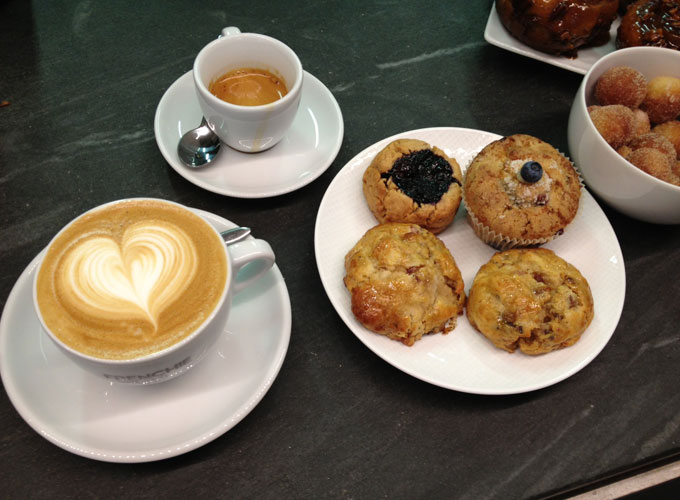 Absolutely amazing, the English muffin (6,50€), the breakfast sandwich with bacon, egg and BBQ sauce, prepared instantly in front of your eyes and to be savored perched on a bar chair in a very factory decor or as a take away to bring home.
We also like: the non stop service  with real chic  street food at lunch time: hot-dog (8€), lobster roll (22€), Reuben's sandwich (12€), or pastrami nibble, already a big fave of and the young crowd that hangs out in the area.