It is the quintessential and charming Montmartre café-bistro , except that, this time, Parisians will appropriate it to the nose and beard of tourists. And Bam. After the acclaimed success of her Pouliche restaurant in rue d'Enghien, chef Amandine Chaignot is setting up her much-awaited Café de Luce (named after her grandmother) and its picturesque terrace on the superb tree-lined square of the Théâtre de l'Atelier . A true address of the heart ...
The art of coffee and croissant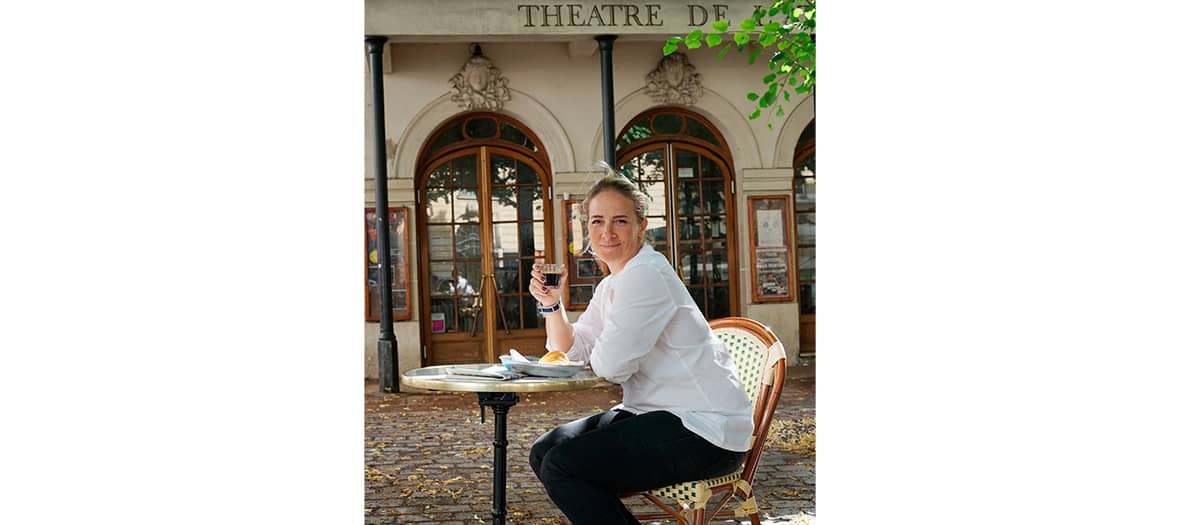 Herself Montmartroise, the ex-juror of Masterchef wanted a neighborhood café where we would come from 8am to sit down with our newspaper or France Inter in the ears for the hottest breakfast of the return already trusted by all the foodies in the know: soft-boiled eggs and chives, sandwiches, cheese, cold cuts… and the essentials of café crème, long, hazelnut, cappuccino and Dammann tea.
Starlet on the menu, the croissant is available at any time in hot mode for savory appetizers with snails in parsley / Paris ham, Comté / burrata, roasted artichoke, summer truffle. A new fad which is surely sweeping over the most desirable tables of the moment.
A bistro menu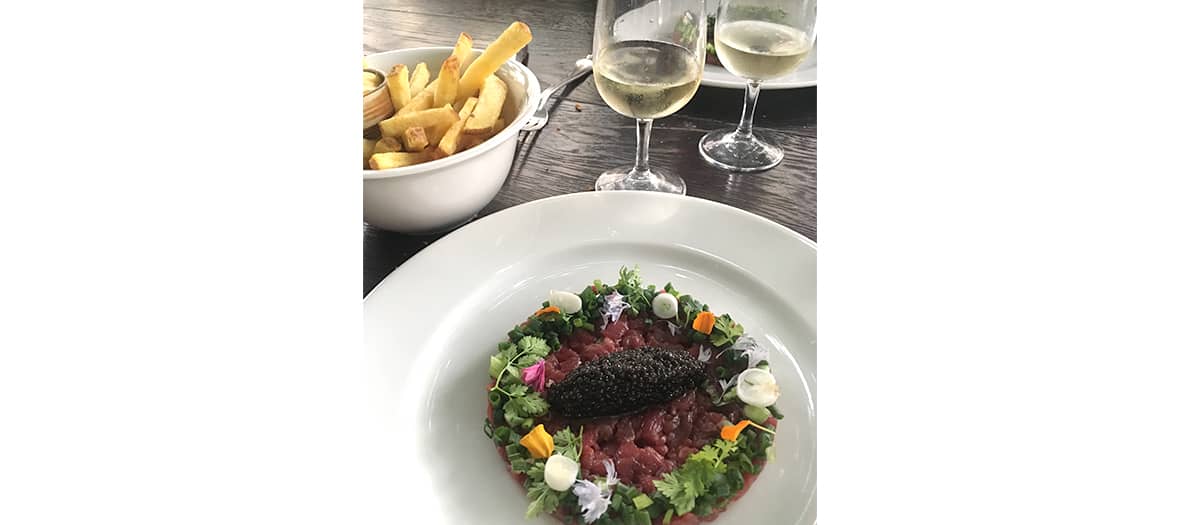 Passed by the palaces ( Bristol , Meurice , Crillon , Plaza Athénée ), Amandine Chaignot has nevertheless kept the bistro in the soul, associated with good fresh and ultra-sourced products from super producers who are already the signature of Pouliche.
At lunch and in the evening around a bottle of organic wine or an elderberry Spritz , we find the cream of dishes of this kind, seasoned and worked to perfection: frog legs in almond parsley, pie in crust, herrings smoked potatoes in oil , salt beef tartare with vegetable herbs and real fries topped with a spoonful of Sturia caviar, yellow poultry straw, oven-roasted vegetables, cooking juices… That's too good.
This is without counting on the desserts to die for including an anthology chocolate tart (the shortbread that melts on the tongue, mmmh), small pots of pistachio cream, a beautiful Hélène pear-style pavlova or a chocolate mousse. devilishly comfy. When are we coming back?
Dish of the day € 18; starter - main course or main course - dessert 24 €; starter - main course - dessert 28 €
Open every day from 8 a.m. to midnight
Also discover Gomi, the canteen for fashion people and Matthias Marc's new trendy restaurant .