The real thrill after a day at the office? Watching a great series with a top notch TV dinner.
Great, you won't have to rack your brains because 15 chefs, who also enjoy watching series, have created for us the ideal menu to nibble on while glued to our favorite show.
Jean-François Piège has imagined roasted apricots, grilled cucumber juice and cooked almonds to activate brain cells trying to figure out Crime Scene Investigation.
Blessed Kristin Frederick, the US chef of Camion qui Fume, who has shared with us her famous ribs recipe, the unique weak spot of the conniving Frank Underwood in House of Cards, that make our mouths water season after season.
Need to catch up on an episode of Game of Thrones? Prepare yourself a leek and blood sausage soup « for Jon Snow » invented by Pierre Sang Boyer.
We love: complete menus in the bento box style to eat feverishly while you watch one episode after another.
The plus: the book is in real size, you can even use it as a tray for your next TV dinner.
Get to your ovens, we are unveiling the perfect salad recipe to nibble on in front of Desperate Housewives.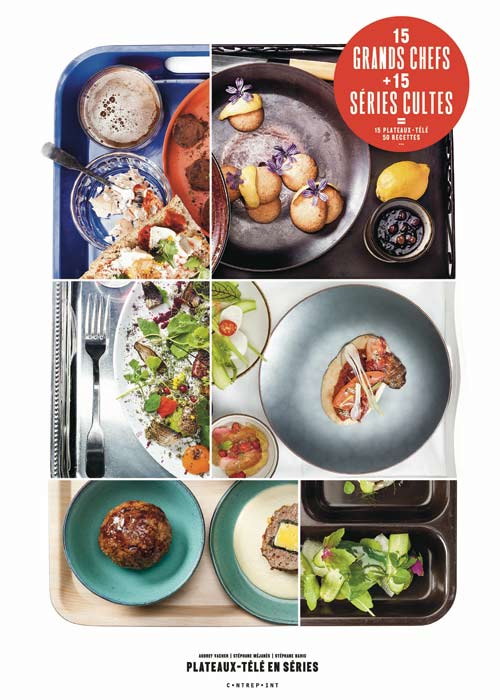 Plateaux-télé en séries, Audrey Vacher and Stéphane Méjanès, éditions Le Contrepoint, 29,90€