Remember its name: Fabula , and start booking! Because here is undoubtedly the most beautiful and green terrace of the summer, installed in the extraordinary hidden courtyard of the Carnavalet Museum in the heart of the Marais, a real corner of paradise nestled between two 17th century mansions. Behind the new menu, a year after Chloé Charles ? Thibaut Spiwack , also spotted in Top Chef and Michelin green star . His ephemeral table, which will be held in the Marais until October, is already intriguing the curious.
A dream terrace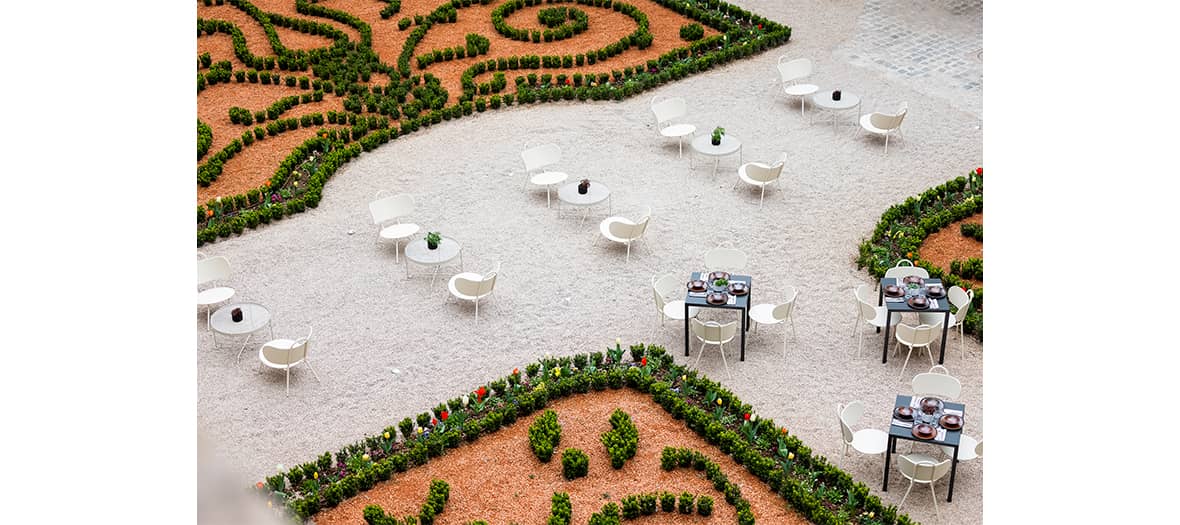 It almost seems possible that Cinderella would park her carriage there, as the terrace seems straight out of a fairy tale with columns, hedges forming designs like at Versailles , statues and large balloons floating in the sky. An enchanting setting absolutely ideal at nightfall for a romantic dinner or with friends.
Thibaut Spiwack's green touch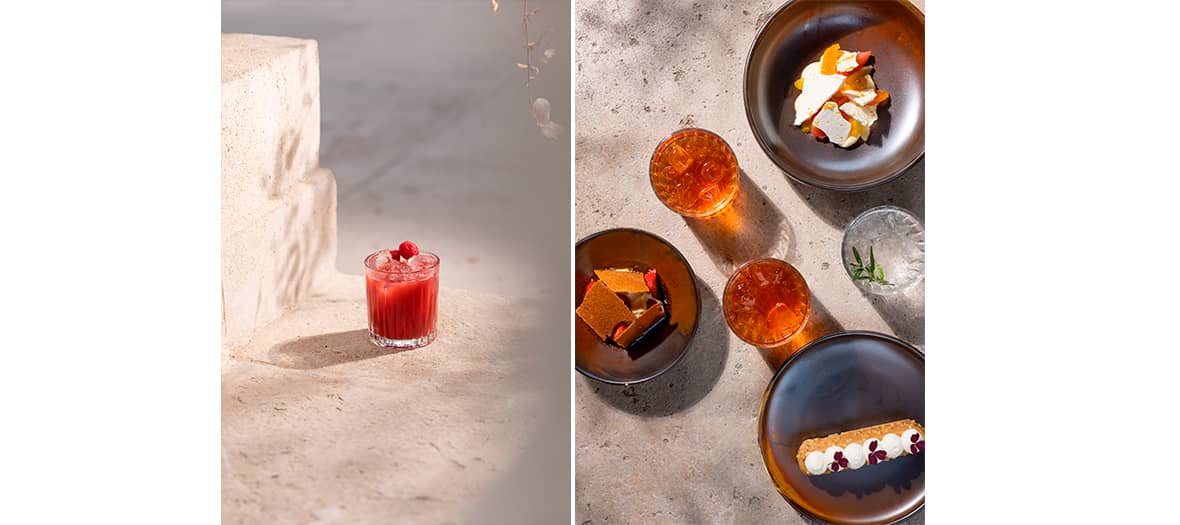 From May to October, the ultimate star of this new terrace is none other than the very noticed candidate of Top Chef Thibaut Spiwack , ultra-committed to vegetable cuisine and zero waste, local products and short circuit. His approach also earned him a green Michelin star in his restaurant in Batignolles , Anona , which has been awash in reservations since the broadcast of the first episode of the show.
In the plates to combine and share or not, it gives a quasi of veal , cardamom savory purée, hazelnut strawberry virgin (€28), a refreshing small boat mackerel with sage, green beans, sage cherry condiment (€21 ) or the Normandy beef gravlax with cognac, turmeric and cider mussels and mashed broccoli with horseradish (€19).
Cool: the veggies will not be outdone with ricotta and eggplant gnocchi, eggplant and cumin skin crackers, arugula pesto (€15), chickpea panisses, pickled vegetables, arugula chimichurri (€12 ) or even satisfying artichokes, blackcurrant and mint condiment (€14) and other very fresh desserts.
Signature cocktails
To liven up the evening with ultra-sharp cocktails, the mixologist Nico de Soto (best French bartender in 2014) signs in particular the delicious Edith with embargo white rum infused with butter, hazelnut, lime juice, homemade melon syrup, mint (€16), among other well-brewed potions, alcoholic or not.
Open Tuesday to Sunday from 6 p.m. to 2 a.m. Service from 8 p.m. to 11 p.m. The No More Penguins snacking offer is available in the gardens of the Carnaval Museum and during the day in self-service, from 10 a.m. to 6 p.m.
© Maki Manoukian
Also discover the new Printemps restaurant with the most beautiful view of Paris and the new chic bistro by Thibault Sombardier.