Grégory Marchand is back in the spotlight and you are going to like it. After the successful update of his wine bar, the chef of the Frenchie collection is rebooting his street-food HQ. Before going any further, note that the FTG flagship (for FasTgood) cancels and replaces Frenchie to go. Normal, in 5 years of existence, Parisians were in the habit of wolfing down their Reuben sandwich on site, putting take-away on the back burner...Now they can really enjoy staying on site!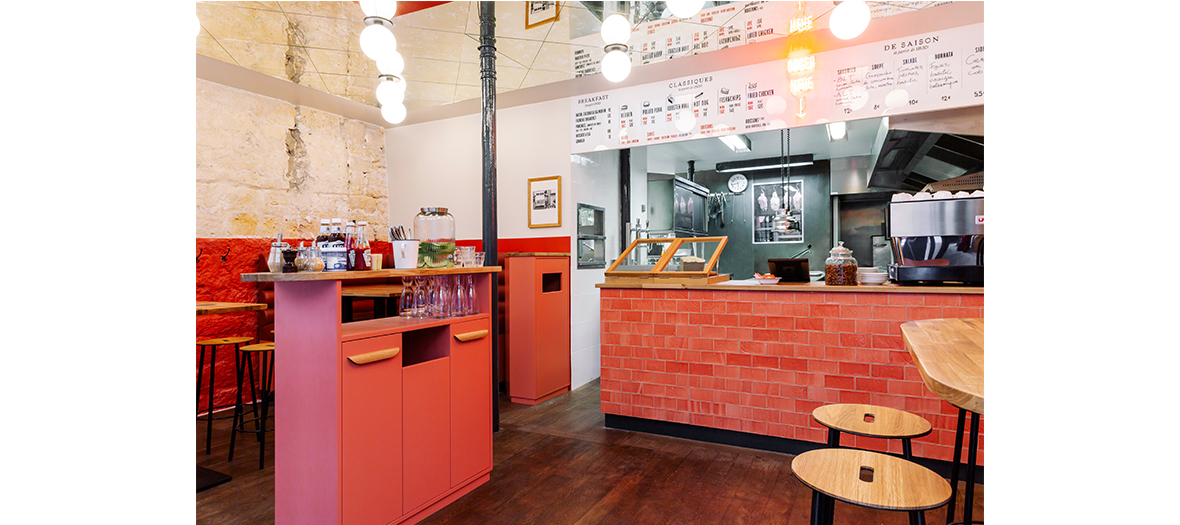 The big boss of the rue du Nil convened his partner in crime, decorator-scenographer Emilie Bonvanture (Epoca), for a super duper lifting. More spacious, more comfortable, more fun. Walls are juicy red, inspired by the colour of cooked lobsters, with matching diner-style banquettes, the mantra "Smile it, I like it" is flashed with a neon light and the mirror ceiling is waiting for your selfie.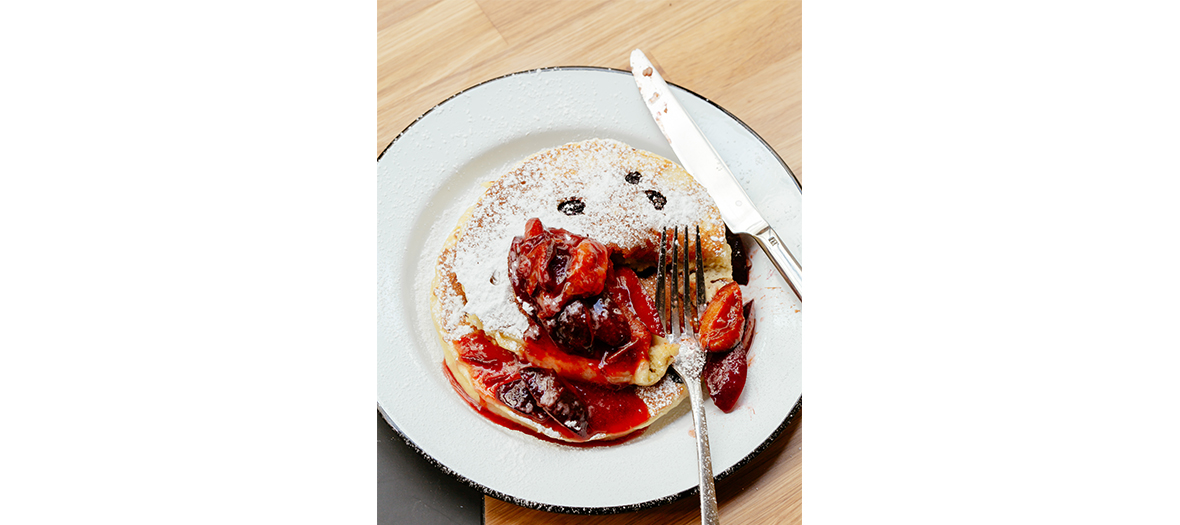 New identity, new eats and new formula (dish + side + drink). While the pulled pork (€11), the hot-dog (€12), the lobster roll (€21) and the fish & chips (€16) are still there, fried chicken is now in the spotlight (€12), to be tested with fries or coleslaw. Yummy also, the peach yogurt and verveine Italian ice cream and its crispy honey topping.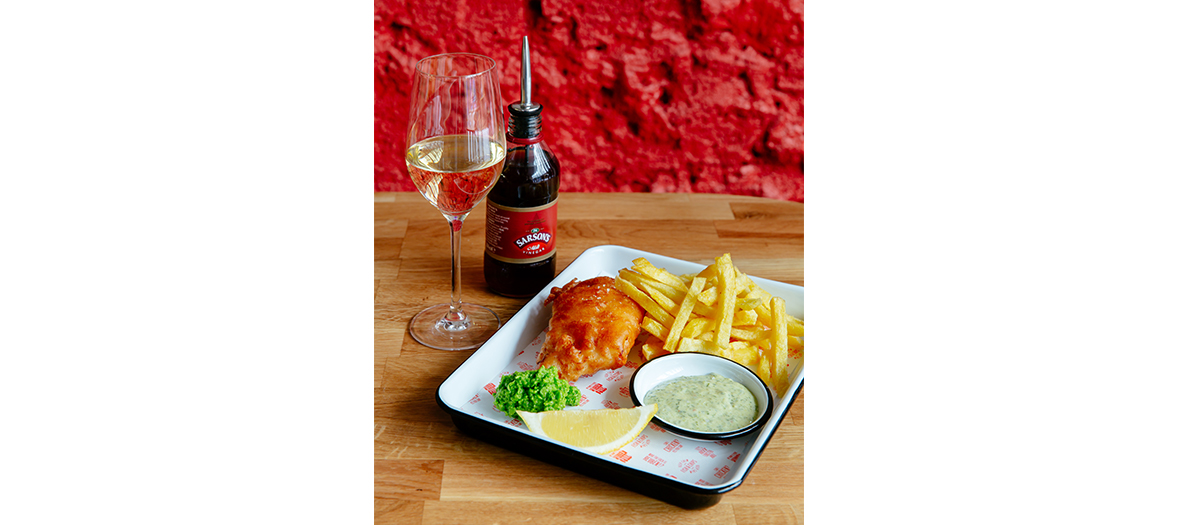 Bonus: a breakfast that really makes you feel like getting up in the morning. Mountain of pancakes (€8), avocado & eggs (€10), granola (€7), brownie, cookies…
Photo credit Virginie Garnier
Open Monday to Sunday from 8:30am to 5pm
Also check out the Frenchie Bar à Vins and the Miam Miam restaurant of Alain.