The place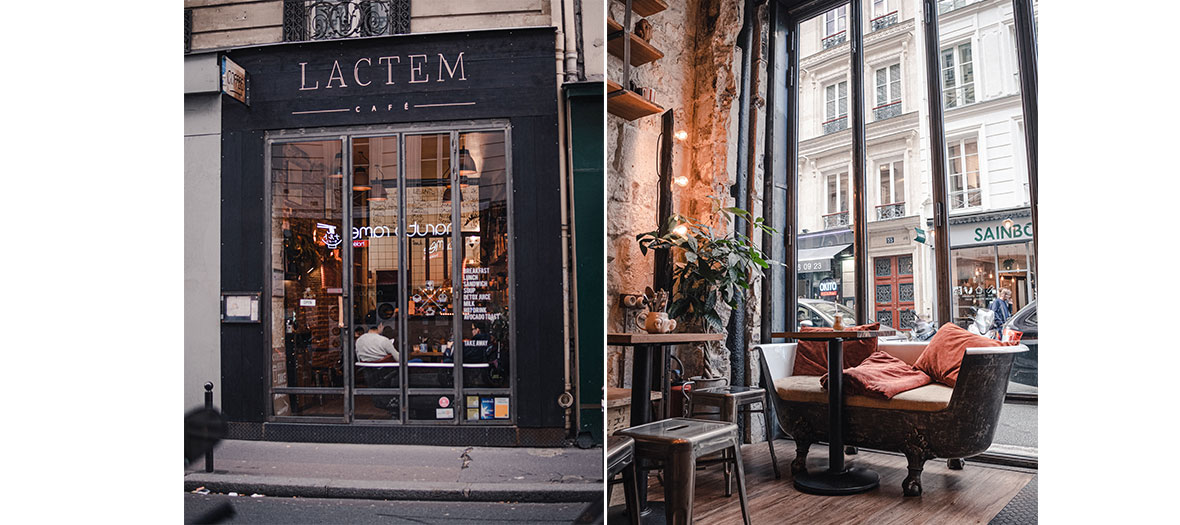 A nice coffee fragrance can be perceived in front of this small coffee-shop right near the Grands Boulevards. Behind the counter of Lactem, between a brick wall and another one in stone, the lovely Hoëlle delights coffee and latte fans in the district.
Seated on the  banquettes filled with cushions or in the vintage bathtub with its feet pimped as a sofa, guests enjoy a special and resolutely gourmet treat. In short: our new fave hot spot.
On the programme of treats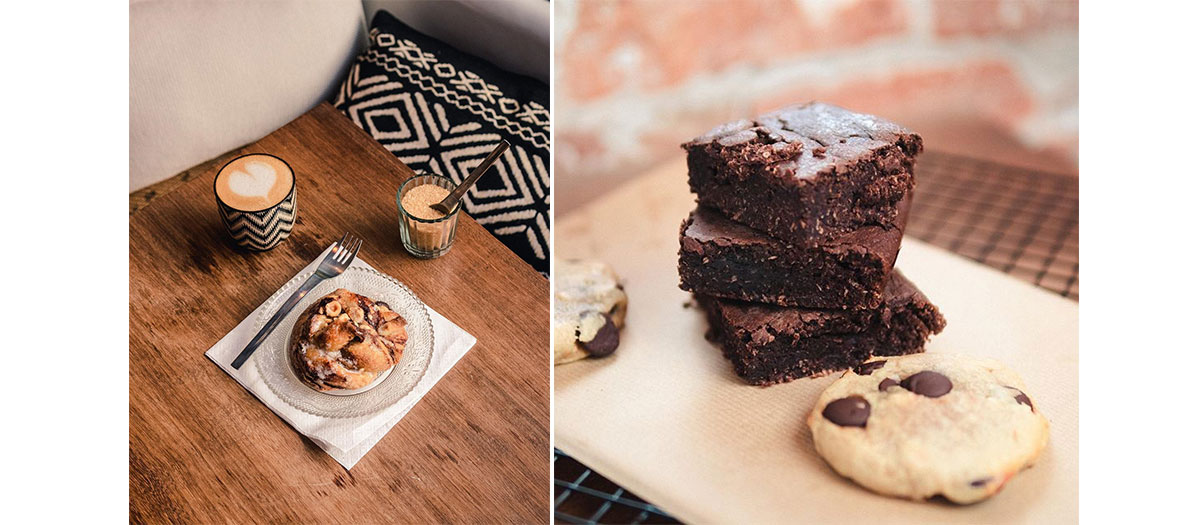 In keeping with the daily menu of California-style home-made delights, the new brunch features an interesting daily formula ideal to treat hangovers at € 21: warm drink + on the spot juice + house cake + toast or grilled cheese, + € egg and € 5 granola.
Having carefully tested most of the menu (as true pro foodies), we affirm that everything is yummy, well served and ideally seasoned. Special kudos for the avocado toast on amazing focaccia bread and the fruits/ coco / maple syrup granola. Impossible not to test the cookie stuffed with peanut butter (€3).
The added plus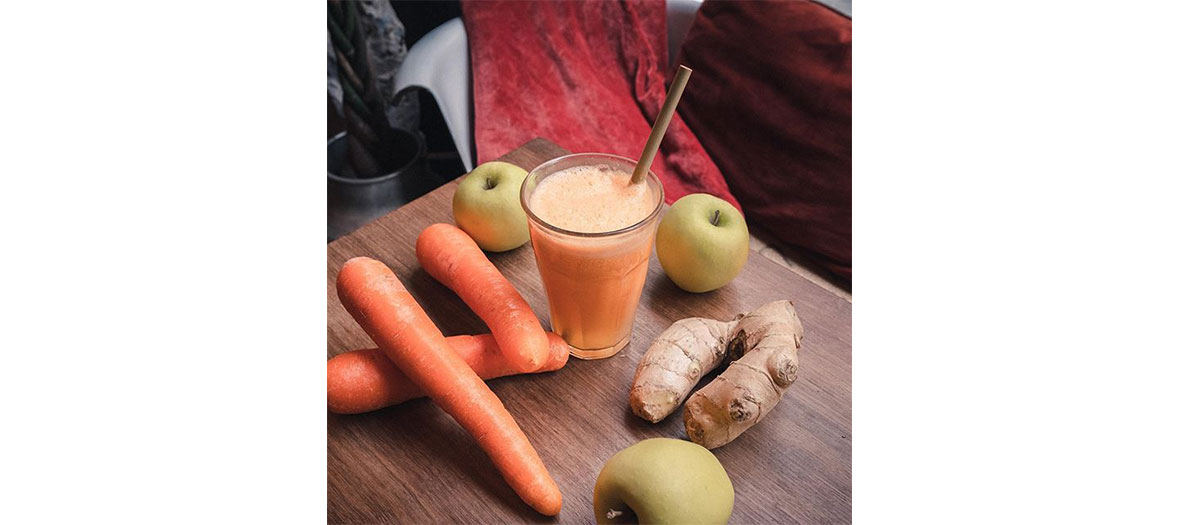 In addition to wild nibbles, and the reason we stay for a long time, are the savoury hot and cold drinks.
From the vitamin-filled apple carrot ginger juices (€5.50) to the vegan green matcha / banane shake (€5.50) including the best latte in your life (€4.50€), without forgetting a selection of high-end coffees and vegetal milks (hazelnut, oat, rice) adapted to all the whims,  even lactose-free.
Open Wednesday to Friday from 7:30am to 4:30pm, Saturday from 10:30 am to 5:30 pm, Sunday from 11am to 5pm.
Also discover the terrace breakfast of Benoît Castel and the new buzzing Californian cantina.