"Pandi, Panda, small teddy from China"… The song is trotting in your head? Quite normal. Panda Panda pays homage to the symbol of the Middle Empire by incarnating the best Chinese restaurant in Belleville, and maybe even Paris. A wager won by two ex business bankers (one was even the boss of the other) with lots of drive. A quick tour.
Welcome to Hong Kong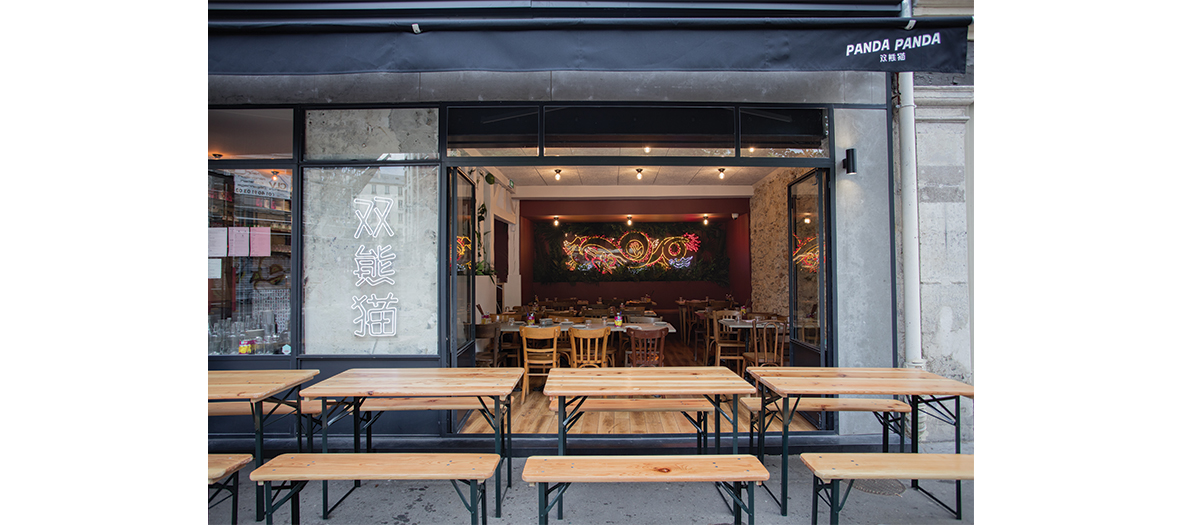 While specialties from several large Chinese cities are represented, it's in Hong Kong that we have settled down our suitcases. Planted in a modern decor with beam and lush plants, the maxi dragon in neon, the bar in mah-jong and the small good luck cats set forth real references in a up-to-date version.
Normal, the owners, Lucas and André, (he is of Cantonese origin) were tired "of extra long menus where nothing is home-made", and dreamt of a real living space, where, more than eating Asia, one comes to spend a pleasant evening.
Tasting time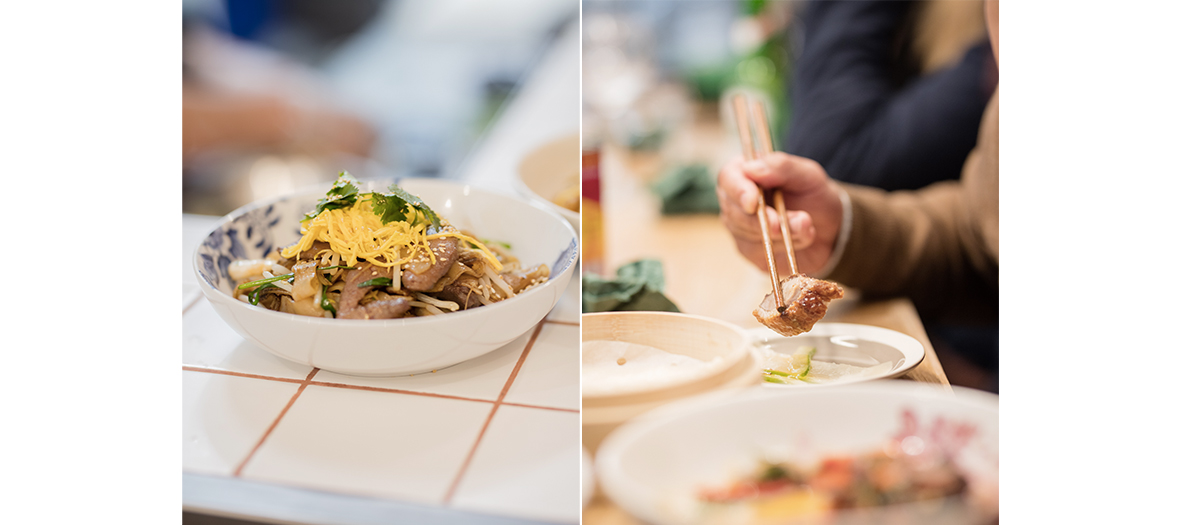 Phew! A far cry from the usual caramel pork and frozen dimsum (help!),the short and efficient menu makes the choice difficult. We go straight for the juicy Xiao Long Bao concocted in the lab by an expert (€8 for 5) or the Taiwanese Gua Bao with braised pork (€7).
So just choose between the tempting main dishes: sauteed noodles with beef (€10), the incredible salt and pepper shrimp nuggets, André's madeleine (€12) or the crispy asparagus, served with their runny organic egg and shiitakés sauteed in a wok (€10). To be noted: everything arrives at the same time on the table in order to share everything and nibble,—left, right and center— with your fingers.
And to wash down these delights, the soft saké is to be sipped all along the meal (€7.5), unless you prefer a Sweet Gin Coco cocktail with a nice holiday feeling (€8).
Verdict
An address to absolutely name-drop before everyone rushes over there. In addition to an enjoyable meal, you also run into real inside-trackers: the team of Konbini, architectural firms and production houses in the area at lunch, and the trendy Belleville locals that show up as groups as soon as night falls. In short, a joyful and festive joyeux brouhaha.
Open Tuesday to Saturday noon-3pm and 7pm-11pm.
Also discover the delicious baos of Petit Bao and On the Bab, the buzzing Asian restaurant on Rue Saint-Anne.