Have you always been fantasizing about American Proust madeleines? Lucky Charms , Snickers spread and other Dr Pepper are displayed in the girly and pop departments of Sweet Escape , a brand new American grocery store on rue des Écouffes, in the heart of the Marais .
A New York-style Ali Baba cave
Owner of two souvenir shops rue de Rivoli and Place Saint-Michel, the family at the head of Sweet Escape must rethink its offer with the disappearance of tourists in full confinement.
From little Eiffel Towers to cult chips and candies, there is only one step… Fascinated by American culture and used to bringing back the best of the worst of junk food during their numerous stays in Miami and New York , Simon and Emma Geismar decide to turn around and take the Parisians on a trip this time.
After the success of their two souvenir shops converted into grocery stores overflowing with cult products made in the USA , a third little sister is born. Is it snack time already?
Products not found in France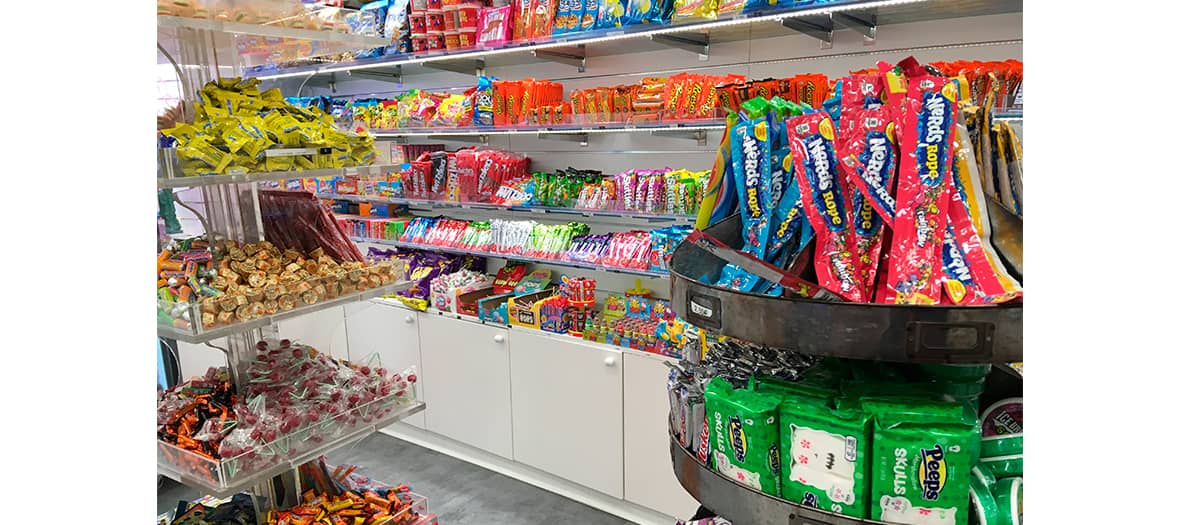 To the sound of an extremely cool playlist based on Black Eyed Peas , Gwen Stefani (her cult title inspired the name of Sweet Escape) or Queen and Eminem , difficult to calm your inner child at the sight of these hundreds of pop products and colorful.
Made popular by a plethora of films and series in product placement mode, the opportunity has come to test (finally) the favorite cereals of little Americans ( Cheerios , Froot Loops , Lucky Charms , € 7.90), Cheetos Puffs chips, Snyder's of pieces with pretzels, honey mustard or jalapeño or the Unicorn Marshmallows Swiss Miss hot chocolate for her pimp (9.90 €), with news every day and limited editions highly foodporn.
Without forgetting of course the great classics that cannot be ignored: Snickers spread (€ 7.90), Jack Daniel's bbq sauces (€ 8.90), Fritos (€ 7.90), cans of Coca Vanilla, Dr Pepper and others (2, 50 €), the XXL red and blue cups (6.90 €), the long strawberry Twizzlers candies (0.50 €) and the cult Macaroni & Cheese prepared by Zendaya in Malcolm & Marie or Brad Pitt in Once Upon A Time In Hollywood .
The best popcorns in Paris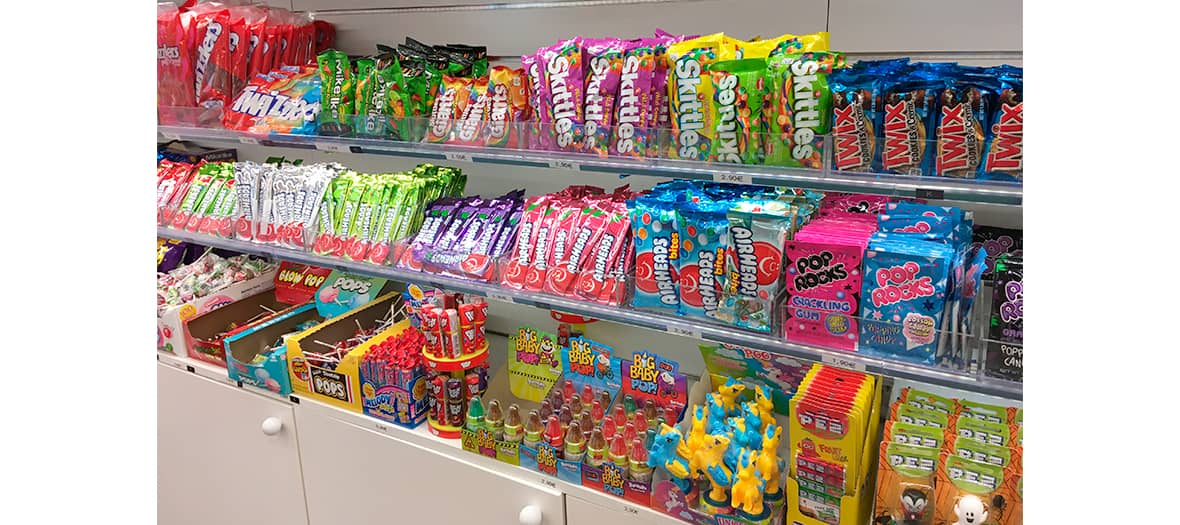 Impossible to leave without taking Werther's Originals popcorns coated with caramel (€ 5.90). And with a bonus pretzel taste, the case becomes downright problematic. We will have warned you ...
Open daily from 11:30 a.m. to 11 p.m. Products also available on UberEats and Deliveroo .
Also discover the best Asian grocery store in Paris and Eataly, the most desirable Italian concept food in the world.