Bingo, Akrame does it again. The hyperactive chef, who has already opened a star Parisian restaurant, steakhouses, launched business ventures in Asia and since recently a melting pot table at Alma, is surfing this time on the healthy trend with A'Plum. Follow the guide…
Right up the alley of local twigs and golden boys, this vegetal coffee shop starts the day with super healthy light dishes concocted hand-in-hand with sports pro and dietician Stéphane Demouy. Translation, a cantina guranteed 100% compatible with your bikini body, phew ! They even have vegan and gluten free specialities
Here, seeds are the starlets. Quinoa, amaranth, bulghur, each one serves as base for bowls that come in three versions : vegetarian, meat or fish. Examples? The quinoa salad, veggies, pomegranate, also served with farmer chicken or gravlax salmon (6,20€). Special kudos for their amaranth, less well known that the other two contenders, but a bit hit with fit girls.
We also like the veggie jumble (8,90€) and the divine tofu quiche (4,50€), to nibble on with a ginger lemonade or a detox drink with elderflower (3,30€).
For those with a sweet tooth: crème caramel (3,40€), banana cake (3,10€), vanilla chocolate madeleine (2,50€), caramel short cake (2,90€)...
We adore : the stunning decor, like a forest in the city, with leafy tiles, green banquette  and wicker lampshade, created Maison Renard, the up and coming young architectural firm.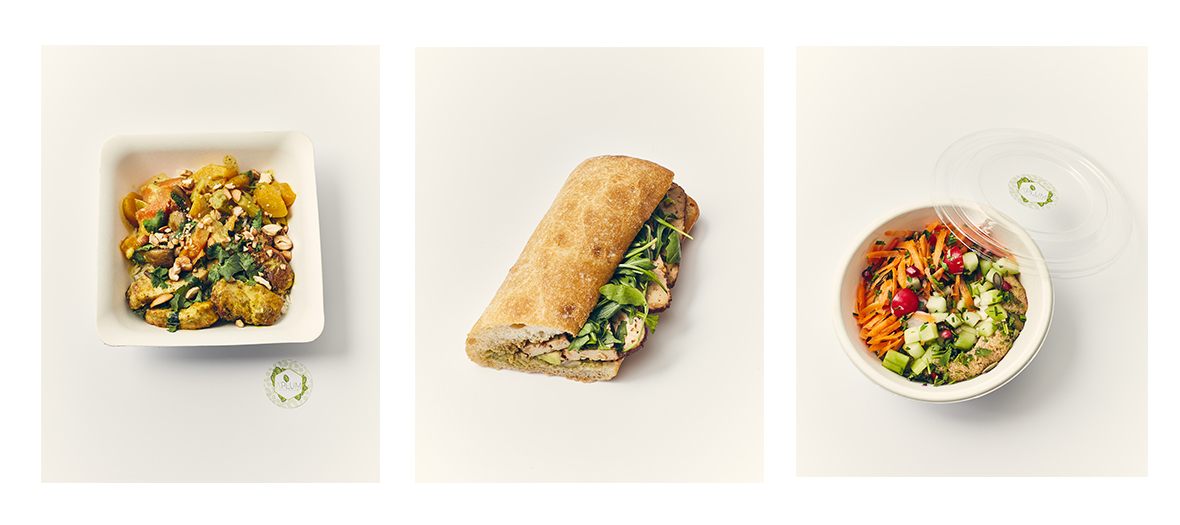 Open Monday to Friday from 7:30am to 4:30pm.
Also check out Passager, the new coffee shop