©MarleneHuetStudio
Back to old fashioned flours, ode to slowness, fascination for fermentation, these neo-bakeries are putting know-how back at the heart of the baker trade. A quick look at the new addresses where to pick up the best baguettes, bread loaves, croissants and other delights hot out of the oven.
The French Bastards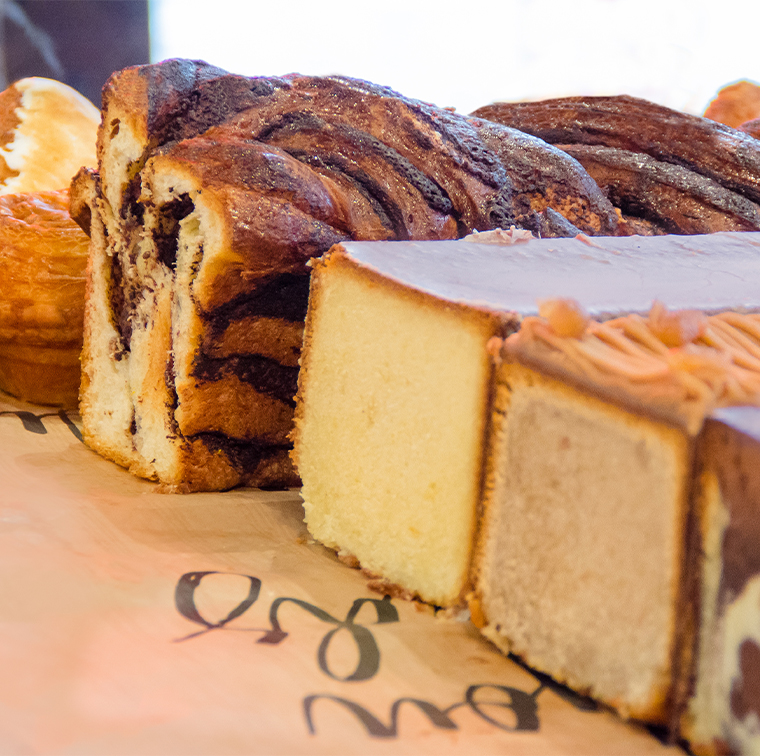 ©MarleneHuetStudio
They are the new MC of bakeries. With the opening of The French Bastards in the Oberkampf district at the beginning of the year, Julien Abourmand, David Abehsera and Emmanuel Gunther have dusted off the image of a flour covered trade. Industrial decor, 90's imagery, stylish offer with #foodporn accents without forgetting a back to basics production, their address is in the spotlight.
Must-taste? The babka and its new offshoot, babkahuète (€3.80), the incredible fritter garnished with house spread (€3.80) and seasonal pastries.
61 Rue Oberkampf, 75011 Paris
Atelier P1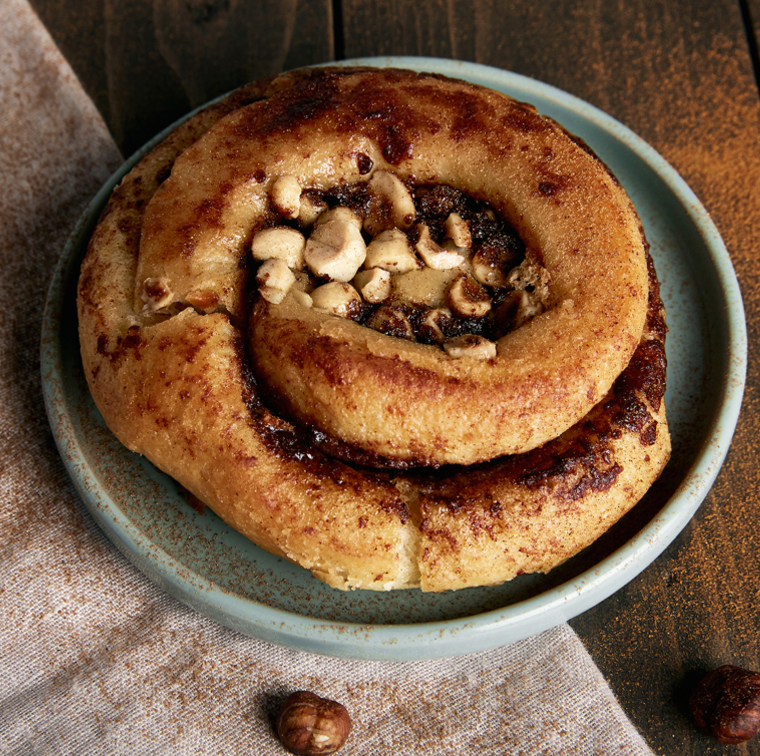 ©CindyJoffroy
A baker's son, Julien Cantenot fell in the kneader when he was little. Last June, this committed 30-year-old opened a unique venue in Paris: an organic craftsmanship bakery with a workshop aiming to pass down his passion to the general public. In addition to buying whole or sliced loaves (to avoid waste, between € 8 and 14 per kg), one can come learn about breadmaking with natural and organic yeast every Wednesday from 5pm to 8pm (€ 80 by reservation).
Must-taste? His cinnamon roll spiked with hazelnuts (€4), his rustic seasonal tarts (starting at €4) and all his breads.
157 Rue Marcadet 75018 Paris atelierp1.fr
Bo&Mie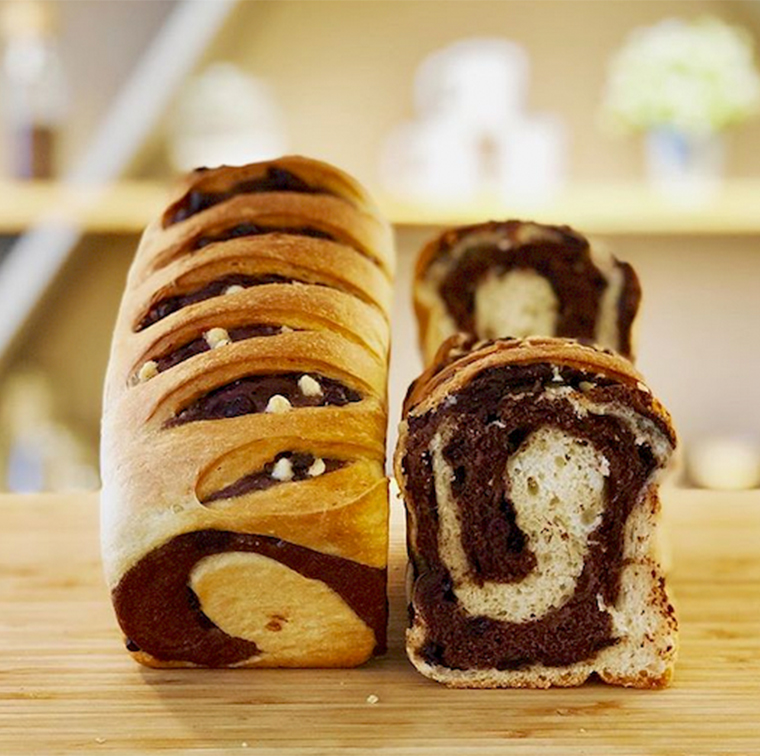 There is a lot to say about reconversion in the case of Jean-François Bandet and Magali Szekula, respectively ex-cofounder of a sports brand and former attorney, at the head of a second Bo&Mie bakery coffee-shop since last summer. After the Marais, now you can go to Strasbourg-Saint-Denis to eat in or take out, Monday to Friday from 7:30am to 8pm: their amazing viennoiseries and pastries concocted by pastry chefs from leading Parisian palaces.
Must-taste ? The two-toned raspberry croissant (€1.80) and the praline zebra striped bread (€2.40), great for Instagram, without forgetting the vanilla custard (€2.90).
359 Rue Saint Martin 75003 Paris boetmie
Mamiche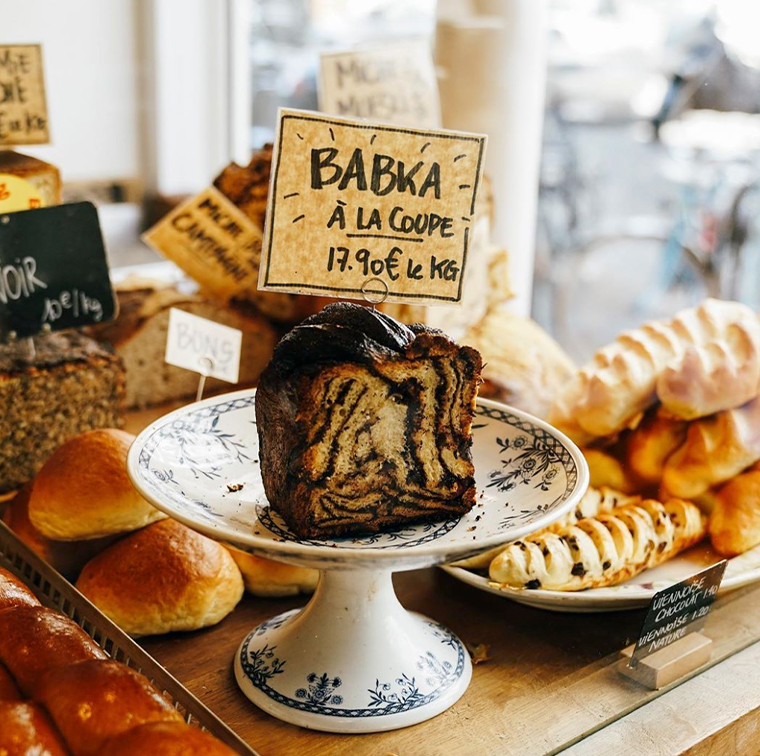 ©boulangeriemamich
After the riot created by their arrival in the 9th, Cécile Khayat et Victoria Effantin are doing it again with a new Mamiche bakery on Rue du Château d'Eau. Their babka, star of the social networks is of course on deck (€9.50), just like their great loaves (country loaf €8 per kg), their plump fritters, sexy cookies and of course a fabulous orange blossom brioche (€0.80).
Must-taste? The babka, natch.
32 Rue du Château d'Eau 75010 Paris
Sain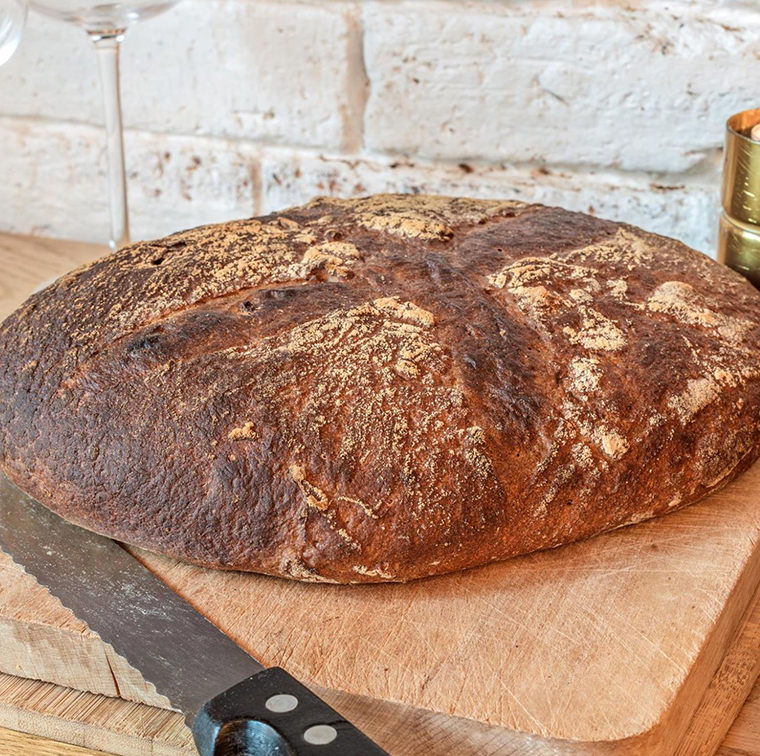 A baker by training, chef Anthony Courteille is back to his first passion Sain, a young traditional bakery, installed at Canal Saint-Martin instead of his former restaurant Matière à… since one year. His challenge? Rekindling the good taste of yesteryear with bread kneaded as in the paste with old flours from non modified farmer wheats. Bingo!
Must-taste? His signature Saint-Martin bread, a mix of chestnut flours and small smelt roasted with old fashioned wheat. As well as more surprising creations such as beet bread, shiso and anchovies, ideal with lamb.
15 Rue Marie et Louise 75010 Paris sain-boulangerie
Circus Bakery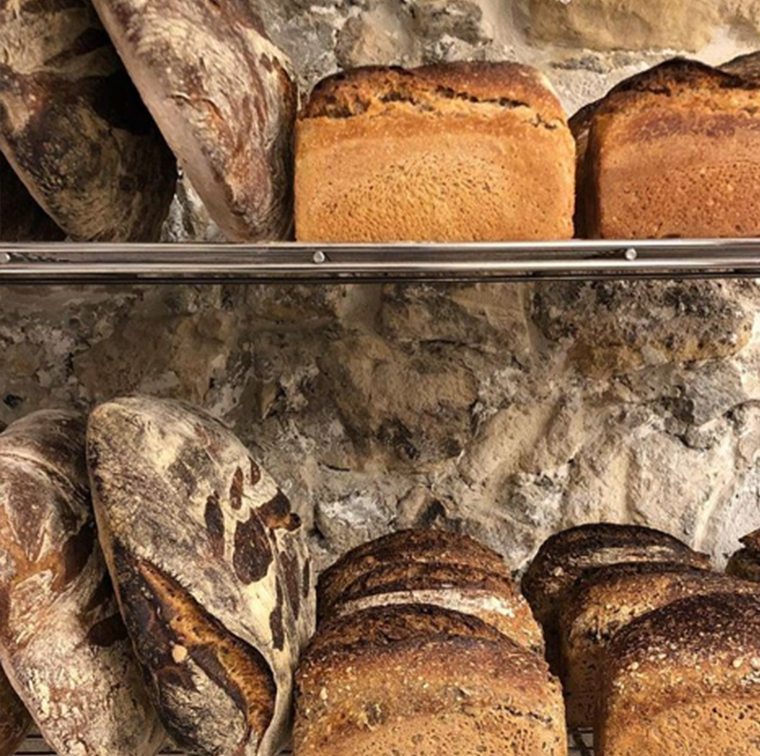 ©circusbakeryparis
Nestled in the Latin Quarter, this neo-bakery run since one year by the team of the Fragments coffee-shop is like a UFO. The concept? Less is more, in other words very little choice aimed at excellence!
Must-taste? The incredible cinnamon bun (€6), yeast breads, two pizza recipes pizzas and recently pita sandwiches.
63 Rue Galande, 75005 Paris
La belle vie without gluten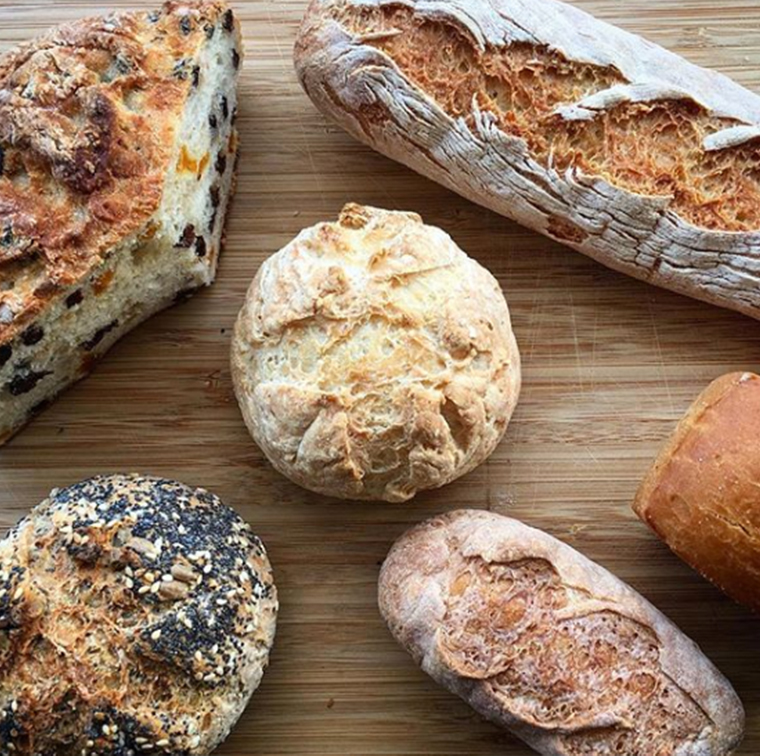 ©labelleviesansgluten
Not a trace of gluten on the horizon of this contemporary bakery in the 7th arrondissement open this Spring by Clémentine Oliver. Frustrated by her intolerance, this chef's daughter dropped her 15-year-old job as a psychologist for a cooking school training and more specifically pasty—thus being able to offer upscale alternatives. Result, she supplies Yannick Alléno, Guy Savoy, Alain Passard, the Ritz and even the Elysée! In order to meet requests, Clémentine had to restrain the hours of the boutique—now she hosts her clients in person every Saturday from 2pm to 7pm (reservations at 01 45 33 97 56).
Must-taste? Her baguette, her fougasse with rosemary and thyme as well as her irresistible cream puffs.
8 Rue Augereau, 75007 Paris clementineoliver
Carré pain de mie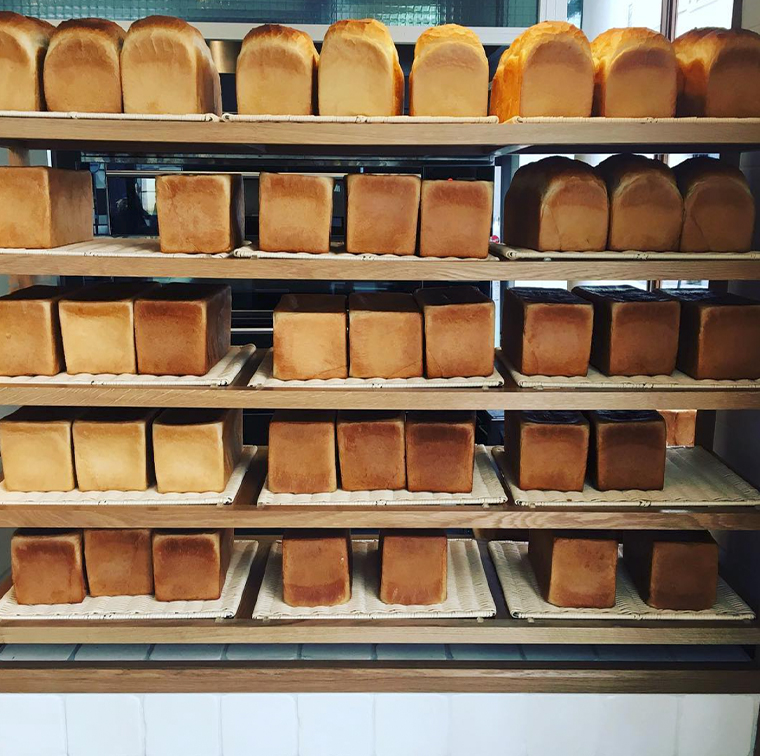 ©carrepaindemieparis
This unusual bakery sells only soft loaves. A curiosity straight from Japan with two recipes: the square loaf made with Japanese flour (€8) and toasted soft loaf made with French flour (€7). Which one tastes best? You are the judge!
Must-taste ? The tonkatsu sandwich (with breaded pork) and the one with Prince de Paris ham, to be enjoyed in the dining room next to the boutique.
5 Rue Rambuteau, 75004 Paris
Also check out the best babkas and the best cakes in Paris.