In Indian gastronomy, London has long knocked out Paris by displaying prominent young chefs, trendy spots and the best tables. Until chef Manoj Sharma arrives in Paris!
The best Indian chef in Paris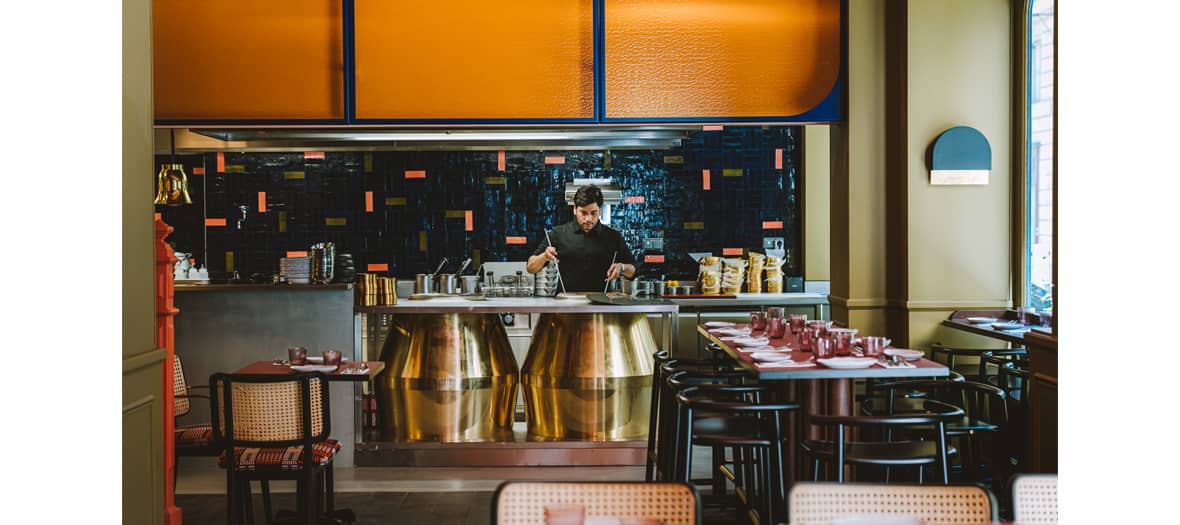 His CV speaks for itself ... Having cut his teeth at Amaya in London, Manoj Sharma launched the copyright bistro Desi Road , created Seoul Mama while exercising as the right arm Akrame in Shirvan before the tone at Sir Winston .
A veritable hymn to cuisine in keeping with the tastes of the time, its new Jugaad table, set up a few steps from the Bourse , stands out as the sensation of foodies and the glamorous haunt where it is fashionable to sit down.
Glam and bistro vibes at the Opéra Comique
On the menu of this lair as mundane as it is demanding: there are bistronomic vibes of which Paris has the secret, a cocktail bar worthy of the best spots in London... And the very beautiful people at the rendezvous: financiers, serial entrepreneurs, top fashion, demanding and political critics…
Because at Jugaad , we are far from kitsch folklore. Installed in a former Parisian bistro between listed bar, vintage mirror and moldings, the decorator Marine Castanier has boosted the atmosphere with pop touches and colors, not to mention two tandoor ovens with golden reflections which sit enthroned in the middle of the room. . A real gastronomic show, the open kitchen completes the good atmosphere.
Indian soul, local products…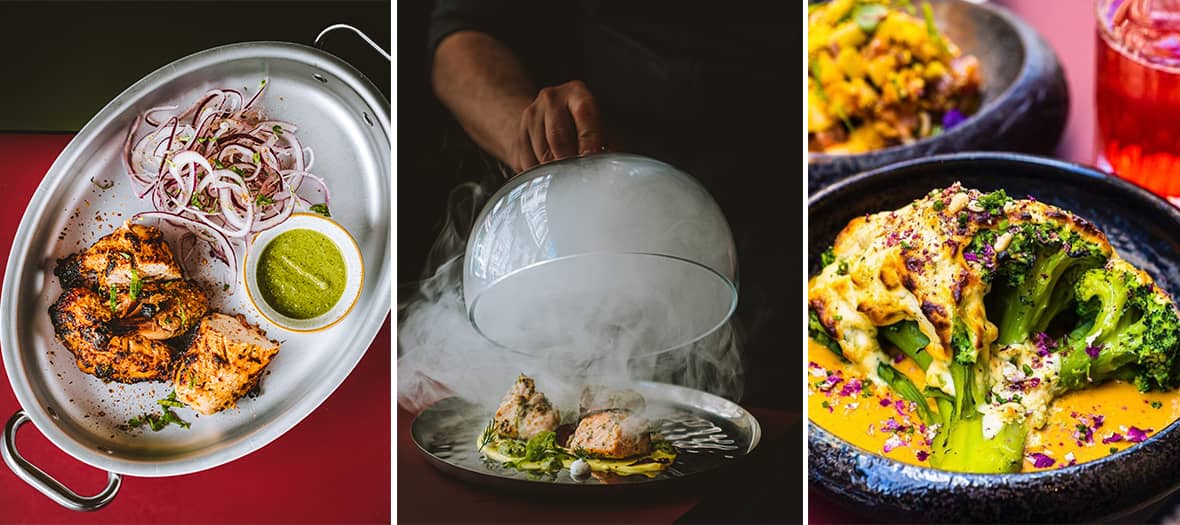 This is the claim of Manoj , who nourishes his cuisine with traditions and family specialties, with comfy pleasures drawn from street food , all twisted by a contemporary signature and the excellence of the best French products with exceptional marinades and cooking at the robata, the famous BBQ favorite of the chefs.

Dishes you absolutely must try: half a broccoli marinated in Korma saffron sauce (€14), Malai salmon marinated in maple syrup, curry yogurt, cardamom cream (€24), the extraordinary chicken tikka ( €30) to share, all accompanied by exquisite fragrant basmati rice, a wok of green vegetables with garlic and cumin or even crunchy and spicy potatoes.
Not forgetting the crunchy burrata with caramelized tomato sauce and pistachio and mint pesto (€23) and the cult desserts: the banana tatin or the churros to dip in hot chocolate (€10).
Other must-haves: the extraordinary artisanal naans (from €3), the famous butter, garlic or downright an English-style cheese naan , with cheddar. Note: the gluten-free versions called Kulchas.
Great cocktails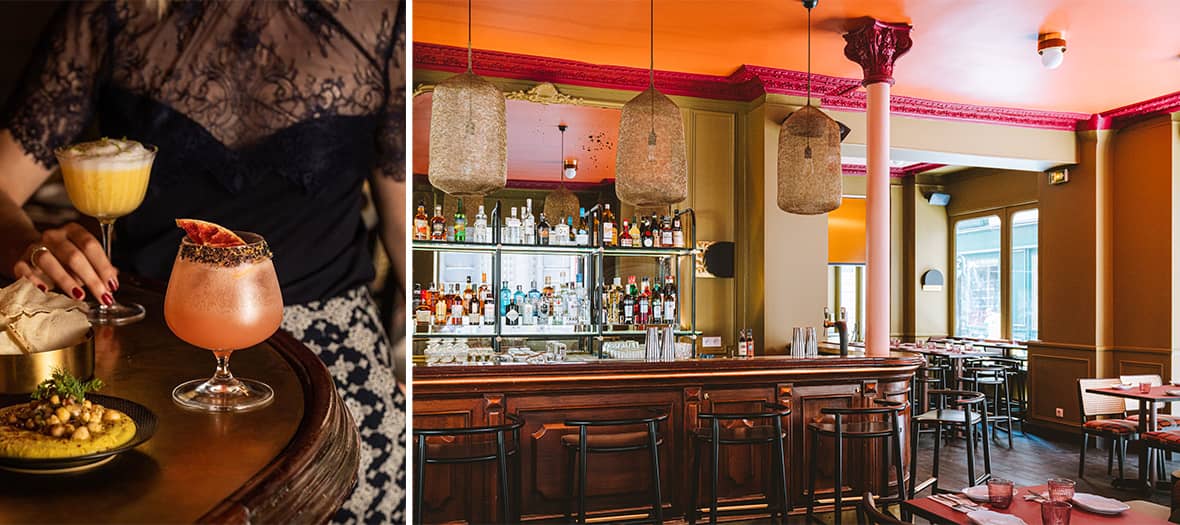 To order: the house cocktails (€13.50) revising the great classics with an Indian twist like the Tommy's Paloma, inspired by a Margarita with tequila, rose syrup and grapefruit, the Indian Bastard , a Bourbon with almond liqueur infused with fermented masala & orange bitters or a Daiquiri with rum infused with Chai tea, shrub mango Masala, lime, mango… Cheers!
Open Tuesday to Saturday. Reservations highly recommended.

Also discover Alain Ducasse new tea room at the Palais Royal and cafe Compagnon, the new favorite café of Parisiennes.