What are the new key trends not to be missed this year? What plants, colors and materials to adopt? Between the passion for bromeliad , decorative plates and new shades of eggplant: a short listing of new decorative phenomena.
Bromelia passion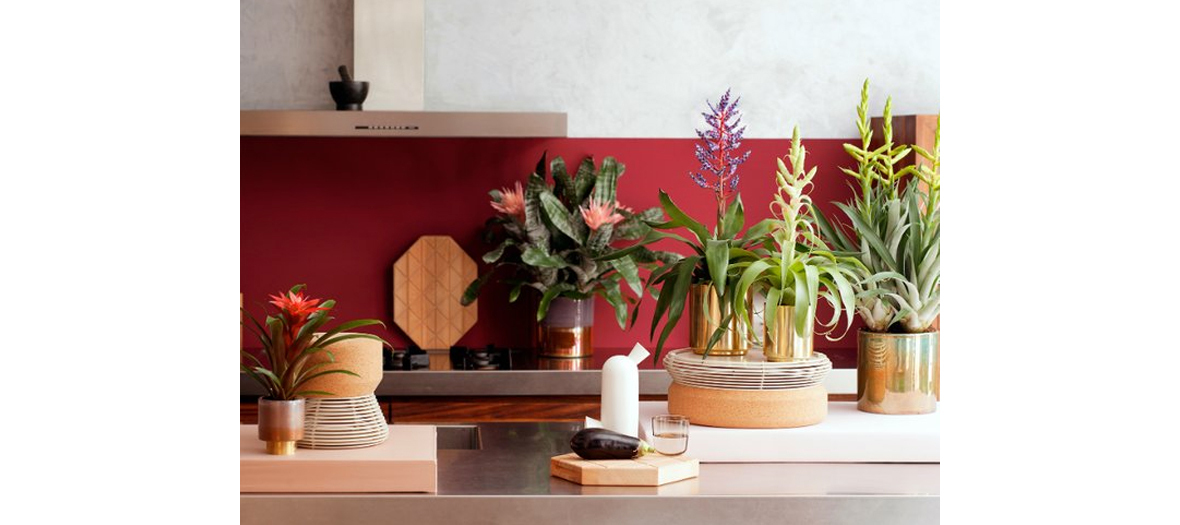 It is the cool plant that is all the rage, especially if it is repotted in a stylish copper vase for a mix and match of the best effect ... This survivor of the tropical jungle is displayed as a real vitamin digest with pop colors (yellow, red, orange or purple) that look great in a bedroom or living room.
Another shocking asset: the bromeliad diffuses good vibes in our apartment. His magic power? It is naturally detoxifying and absorbs more harmful substances than others, such as gases from paints, printers or detergents. The lazy ones will appreciate: no need to have a green thumb to make this little plant gem survive! Super robust and easy, bromeliad is content with a lighted place and watering once a week. That's it.
Bromelia : count 13 - 19 € per plant.
DECORATIVE TABLEWARE 2.0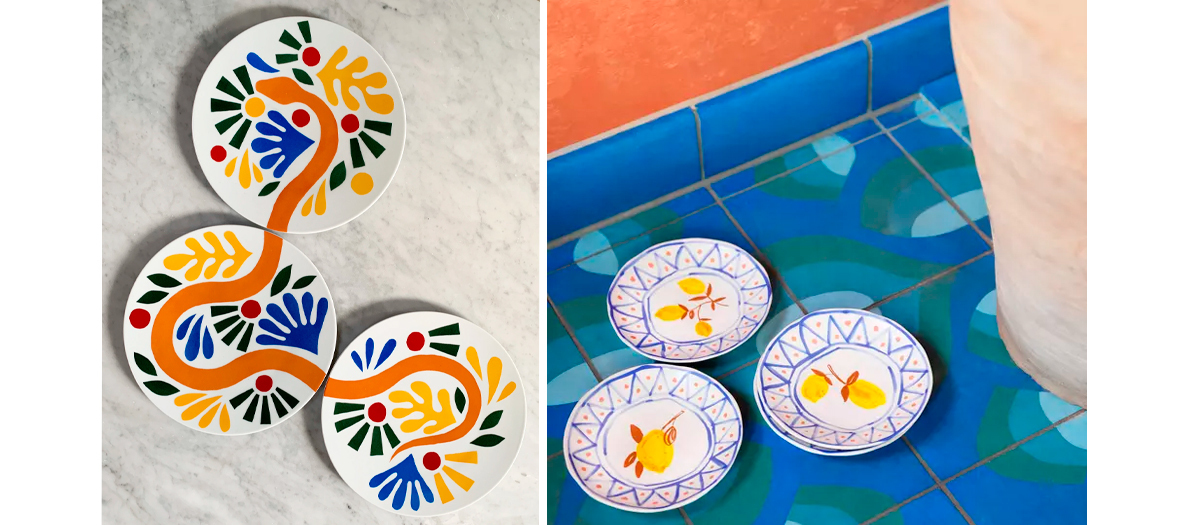 It's no longer a secret and the decor addicts have understood it well: the pretty tableware is no longer intended only for large tables or for the dungeons of the end of cupboards (oops) and now has its place on the walls. of its interior to become an art picture, to be modulated at will!
A great opportunity to enjoy the Indian summer at home with tangy patterns like these ceramic lemon plates (38 €) signed by the Dutch decoration house & Klevering or these dessert plates (90 €) in Italian porcelain from La DoubleJ , lilac color, which dress a wall a little too white and / or a space a little too empty (yes, it happens).
Another passion, the snake service (400 €) in a set of patterns, hand painted on Limoges porcelain by the beautiful Emilie Bouguereau .
Sézane countryside wallpapers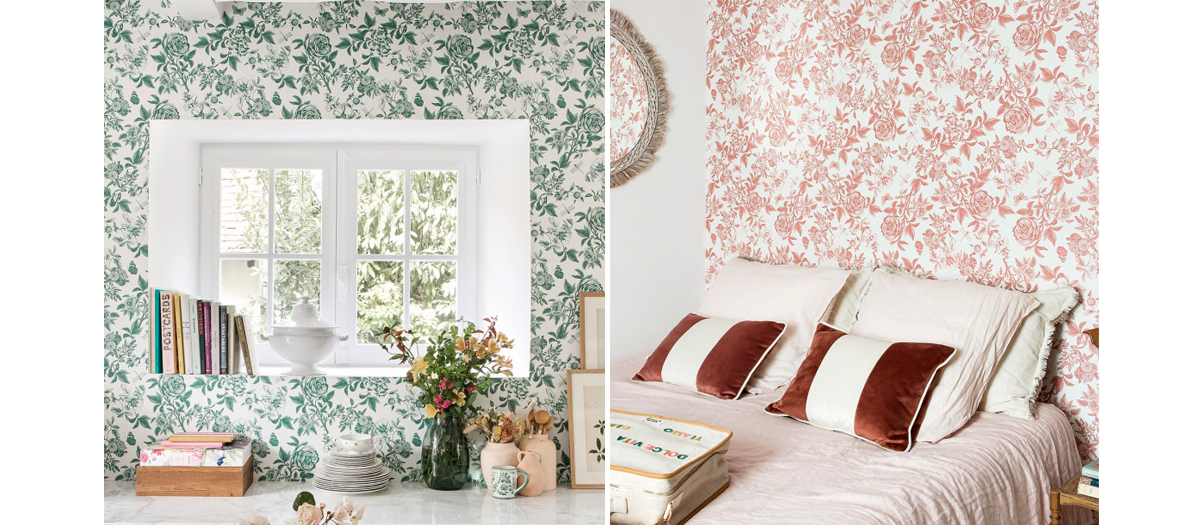 O joy, floral wallpapers are infiltrating the 2020-21 decor. And the Sézane house collection has everything revealing a large flower garden print (45 €) halfway between fashion and decoration, which comes in 2 colors: countryside green and faded pink. Vegetation that comes to life on a non-woven wallpaper made in France .

An invitation to travel, to remember and to soften up all the rooms of the house, to stick in your kitchen, your bedroom or your living room to perfect a refined and more Zen decor among its natural wood furniture and its bouquets of dried flowers . And it's all won.

To find on sezane.com


Cuddly fabrics at the center of the decor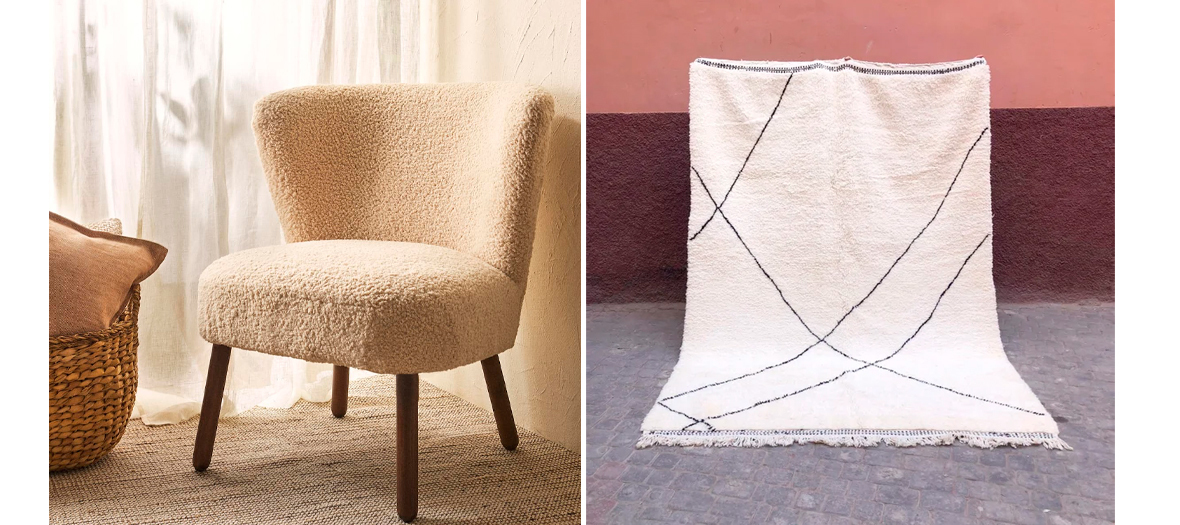 At a time of the slow life movement already well anchored among the 2020 decor trends , which mixes raw, more natural materials and colors, such as rattan and terracotta , plush materials are making their grand arrival on the must-have podium for the start of the school year.

In addition to the passion for the ultra-desirable sofas in curly wool by Pierre Augustin Rose , Zara Home was quick to appropriate the phenomenon with a wooden seat and curly upholstery (199 €), quite comfy, which has all its place in the house this year.

To mix without moderation with a Berber blanket rug from the Trocanteuses , a Louis XV style cane chair (€ 300) from Selency , the 2.0 flea market, pieces by sharp designers and other objects found on the right to left on the most popular Insta accounts stylish for a unique and fluffy decor that will not go unnoticed!
The eggplant decoration from Maison Matisse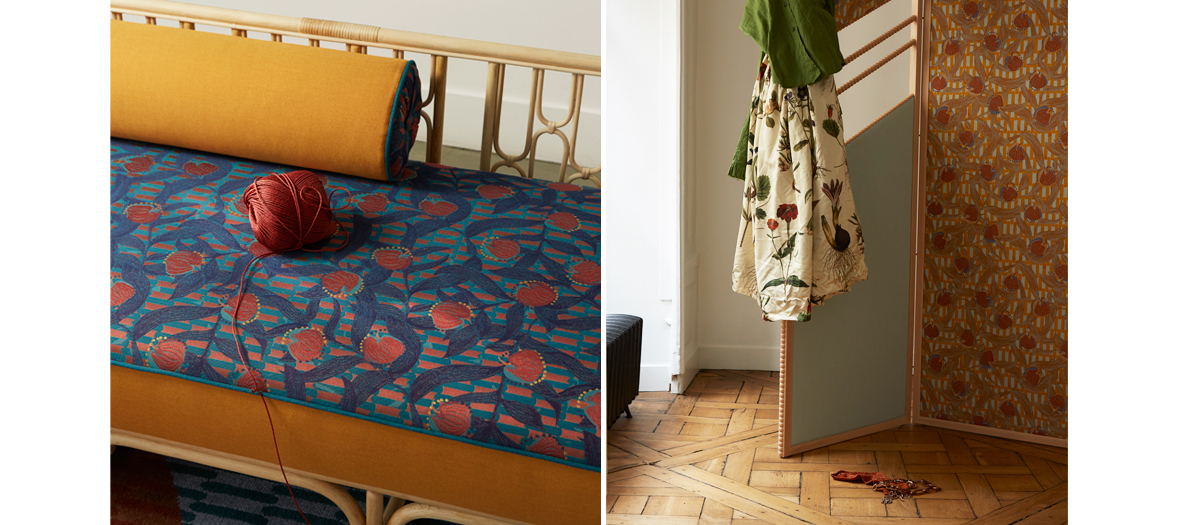 At the start of 2020, the Maison signed a sublime first collection that had hit the mark, offering a fine tribute to Matisse and his work La Musique . An inexhaustible source of inspiration, it is the turn of the emblematic painting, Interior with aubergines (1911), to be honored for the launch of the second permanent collection in collaboration with the talented Italian designer Cristina Celestino .

If the eggplant already displayed its pretty color among the most cutting- edge Pantone references , it is now in variations and overlays of all-over patterns that we are delighted to (re) discover it. It makes printed gun on a Colette rattan sofa (9 € 850), a painted É ty-Indian paper (890 €), a Belle thorn cushion (690 €) and other textile items resolutely contemporary forms, all made in Italy dolce vita way. Very stylish.

Collection to find on maison-matisse.com
Also find insta accounts to find flea markets online and Marin Montagut's cabinet of curiosities .