While new restaurants are sprouting like mushrooms all over Paris, certain iconic addresses opt for a trendy revival. After La Poule au Pot, taken over by Jean-François Piège, the neo-bistrot L'Office has also undergone a facelift.
A successful upgrade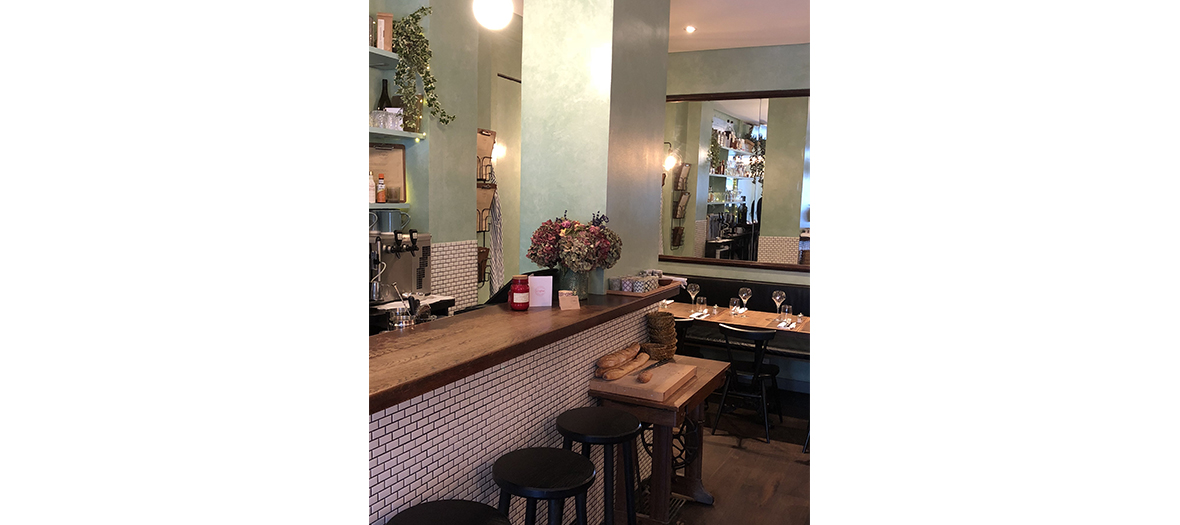 Everything changes and nothing changes for this bistronomic table of the Grands Boulevards, launched more than 10 years ago by Nicolas Scheidt, passed down by Charles Compagnon, who has just put this business into the hands of Charles Nikitits (ex Royal Monceau, La Maison de la Truffe), a young entrepreneur to be followed closely.
New owner, new chef, new decor, but the same spirit : enhancing carefully sourced products around a sincere and creative cuisine.
A harmonious symphony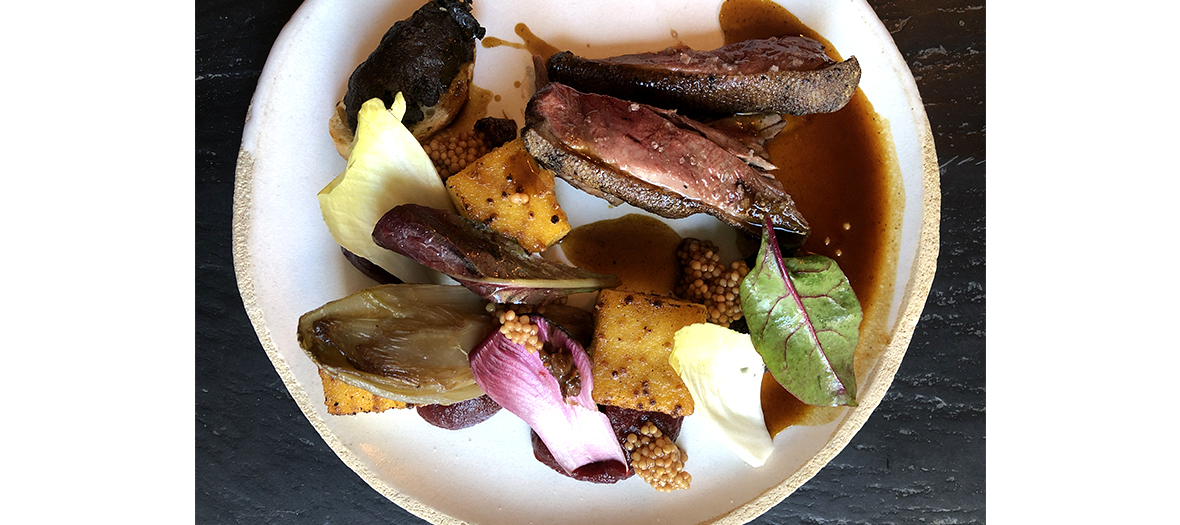 Remarkable urchins from Galice is a risotto of  spelt (€11), exquisite ravioles of cèpes mushrooms cooked in a delicious broth of shiitaké and espuma of mushrooms (€11.50), impeccable  wild Colvert duck, purée of beets, polenta (€24 ). After practicing his scales at the Park Hyatt Vendôme and Atelier Rodier, chef Charley Breuvart perfectly masters his partition.
A general standing ovation for his filet of beef Wellington in a sauce au poivre slightly tangy (€29). Clap clap. The entire symphony works very well with wines from small producers, mostly organic or natural.
And for the final upscale touch, be sure to sample the no-gluten lemon tart, whipped up by the specialized pastry shop Sitron (11 €).
The small details that make all the difference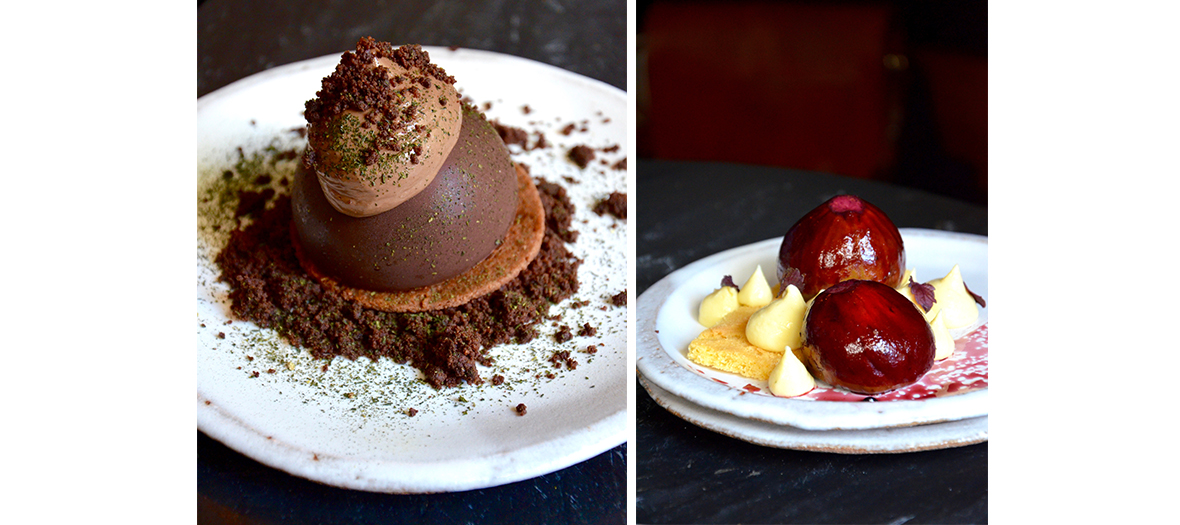 Whenever it's possible, the chef fetches his produce directly from the vegetable garden of the owner, in Normandy. It's also from the family garden that come the bouquets hydrangea and the fresh verveine served at the end of the meal. Ah, the small pleasures of the country. Without forgetting the beautiful handmade tableware of Judith Lasry, the ceramists all the top restaurateurs are wild about.
Open Monday to Friday for lunch and dinner.
Also check out Café Panache taken over by the Levha and Astair