Remember its name: Les Jardins de l'Olympe , and make reservations! Because here is without a doubt the coolest and most vegetal terrace of the summer, installed in the extraordinary hidden courtyard of the Carnavalet Museum in the heart of the Marais, where the architect and designer François Champsaur has created a real corner of paradise.
It must be said that to bring this exceptional place to life, Arnaud Frisch and the Silencio team ( Wanderlust, Beau Regard, Edo ...), conductors of operations, went to look for a furiously girl power and green gang, in start with the staff outfits signed by the coolest designer of the moment and very committed to upcycling: Marine Serre .


Chloé Charles, Camille Vidal: a Girl Power collective at the helm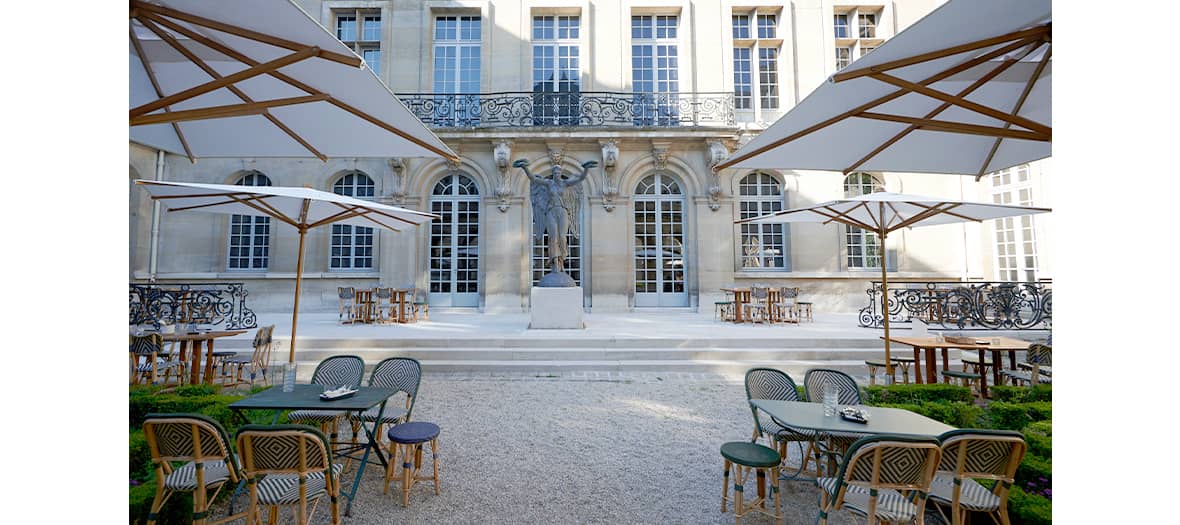 To the scenography: we needed two aesthetes capable of making the staging as pop and instagrammable as possible. It's done with at the DA Leslie David and Andrea Sham , food stylist and sweet chef who do feats.
Ultimate star of this new terrace: the highly noticed candidate at Top Chef: Chloé Charles , ultra-committed to vegetal cuisine and zero waste. In the plates to combine and share: it gives an all yellow tartlet (gongonzola cream, raw zucchini, artichokes, marinated peppers and hazelnuts) or all red (with tomatoes, peppers, onions and smoked mozzarella cream), a crispy focaccia with the brain of canut, a puff pastry rolled with ricotta sauce BBQ, the divine salad of spicy potatoes with small herbs and sweet onions, a salad of tomatoes with hibiscus, and vinaigrette with flowers and red onions, or the salad of Chickpeas with hazelnuts and pan-fried zucchini.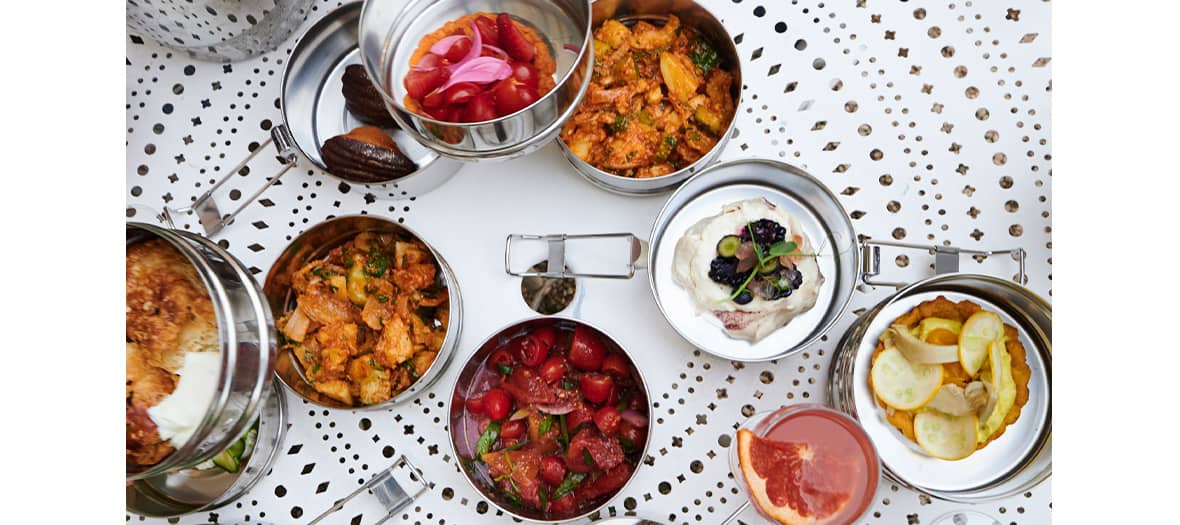 To brighten up the evening with natural wines and ultra-sharp cocktails: mixologist Camille Vidal signs potions 2.0 from a healthy angle: virgin mojito with coconut water, grapefruit spritz and gin potions with honey, lemon and turmeric.
Open Tuesday to Sunday from noon to 11 p.m.
© Cyrille Weiner
© Instagram / marieannebruschi
Also discover the terrace of the winner of Mohamed Cheikh and the new rooftops to truster.