Dear Santa, this year I would like you to switch your red costume for a total green look when you drop off sustainable presents under the tree. Easy: a wide array of French and green labels cohabit in harmony to enhance the life of Parisiennes who care for the planet.
Stylish jewellery in recycled gold, fab vegetal candles, vegan shoes, chic and sustainable clothing organic and craftsmanship tea… Phew! The Holiday wish list can be extra long with a tranquil conscience.
The sustainable jewellery of or du monde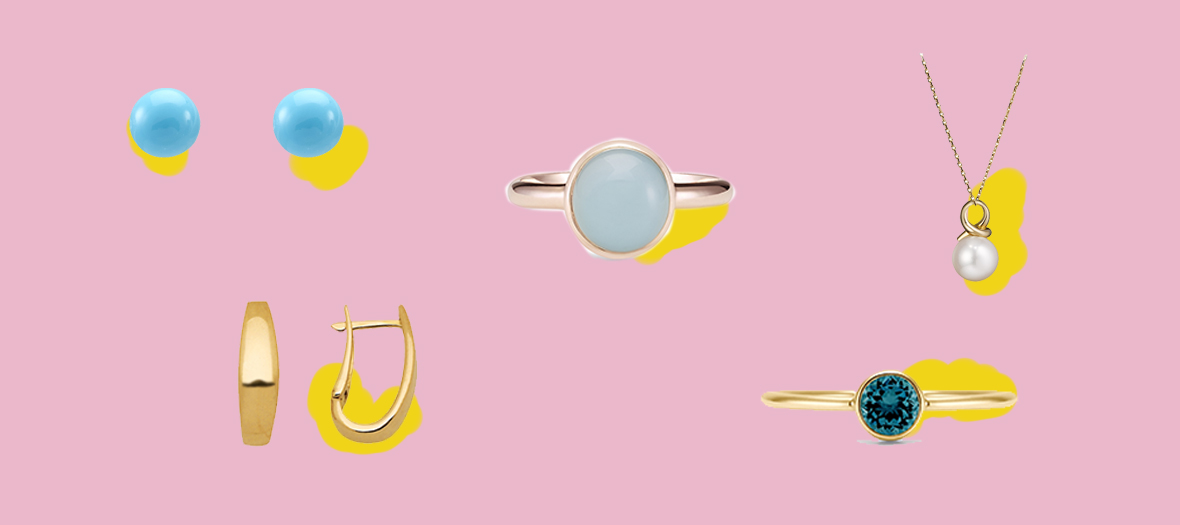 No need to introduce OR DU MONDE, the first green Parisian jeweller who manufactures his pieces from recycled gold of ultra-sourced stones. Note that amongst these precious talismans to own absolutely, it's possible to find superb accessible pieces starting at €100:
Vegan shoes and midnight fashion on earth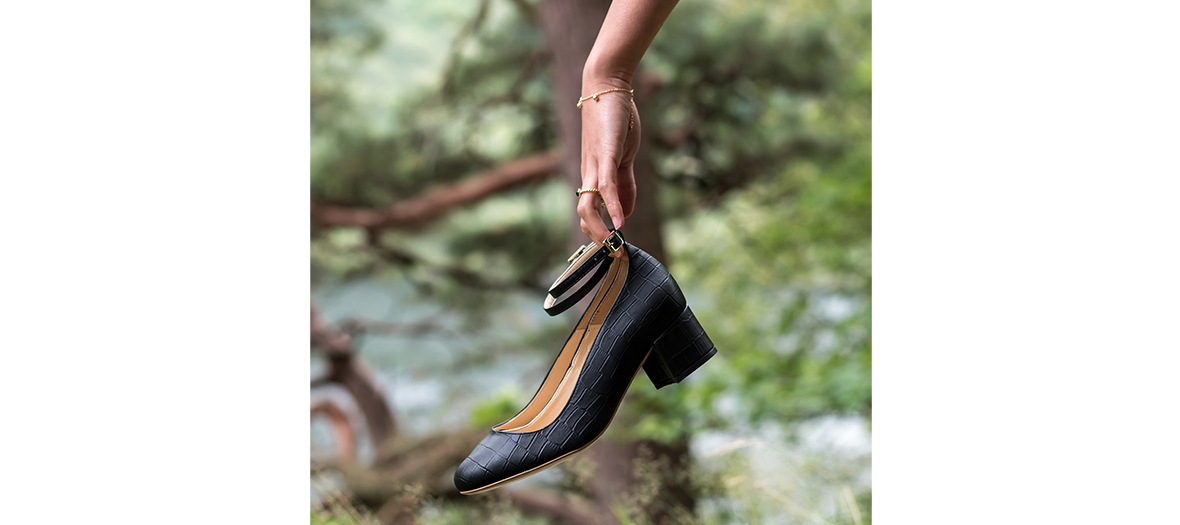 Not easy to operate a transition towards zero leather when you are a real fashionista. Prize of the 2017 vegan fashion by PETA, Minuit sur Terre is wagering on a cruelty free shoe that uses synthetic products without solvents, manufactured in a factory abiding by the rights of man near Porto.
So why not indulge in a sequin pair of booties (€150), croc-effect Mary Janes to be worn with high socks (€130), gooseberry red patent leather derbies (€130) or stylish sneakers with forest green effect (€95).
Vegetal and desirable candles by organic cocoon
A wonderful homestead scent is the assurance of spending a warm snuggling evening at home. Organic Cocoon manufactures near Paris its vegetal wax candles made in soya, cast in a setting of porcelain and ornamented in dried flowers, created with essential oils based on aromatherapy.
Depending on the mood, it's possible to opt for a flowery candle in XXl frangipani flower (€49.90), with geranium in a pretty white cocoon (€34.99) or ylang-ylang in its small white glass (€24.99). A lovely and tasteful gesture.
The green and stylish wardrobe of balzac paris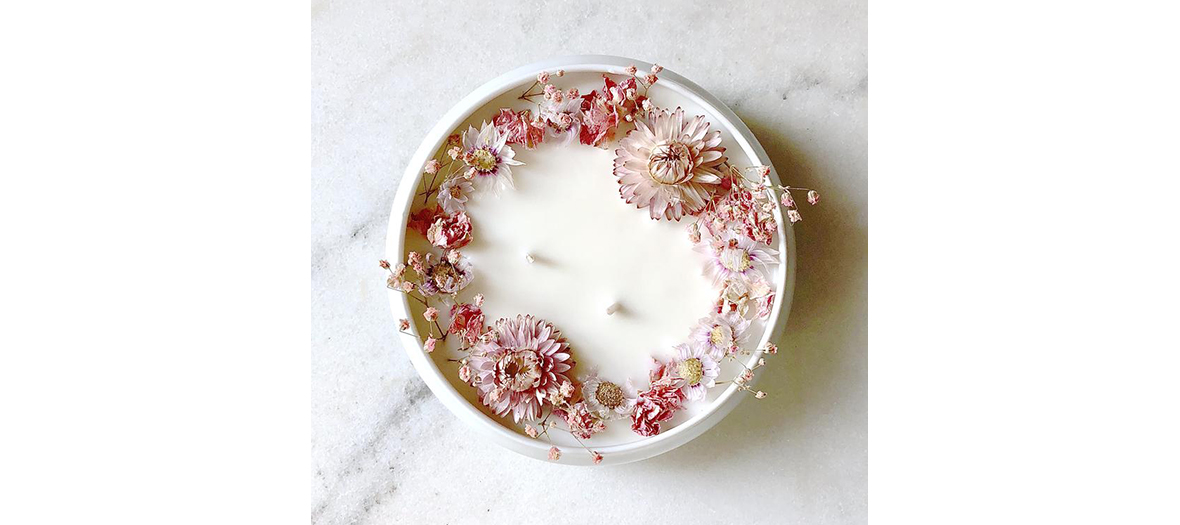 Since 2014, Balzac Paris imagines its sustainable collections in limited series with a zero waste spirit and a very well-organized approach. Recycled fabrics, sustainable local production, sourced fabrics and a no-waste goal are part of the brand's DNA which is making a big hit with fashion influencers.
Thus, we would like to add to the wish list a white shirt with a special front (€110), a very well cut pair of washed jeans (€95), a beige blouson (€230) as well as an iridescent dress to be belted during the holidays (€180). Or the art of renewing a wardrobe without feeling guilty.
Organci and impertinent teas by BEAU THÉ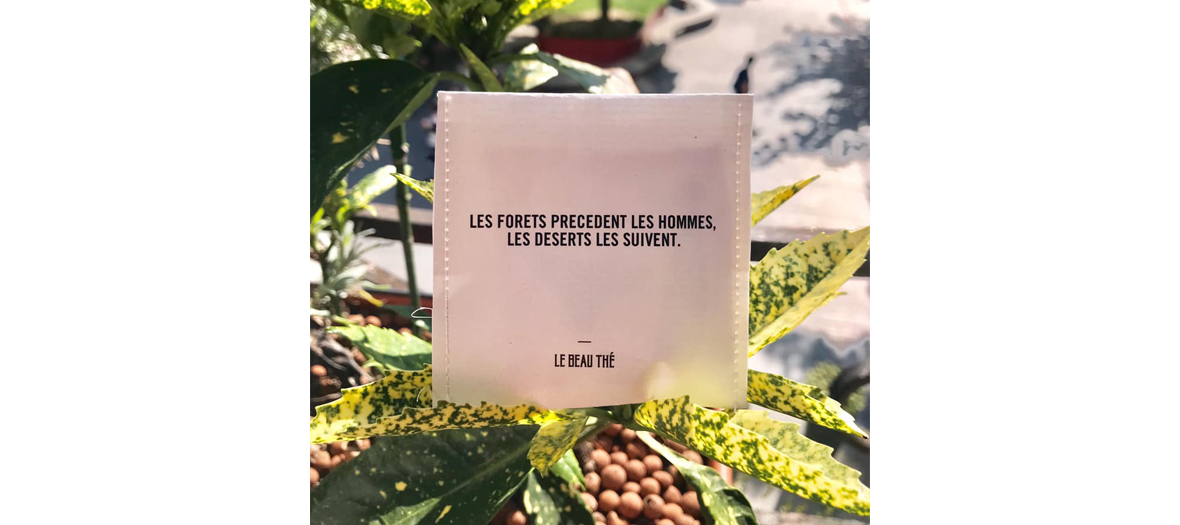 The Made in France Le Beau Thé tea house produces 100 % organic teas conceived in a craftsmanship manner; with a zero plastic approach. Raclette cheese / white wine evenings have left you with a few extra pounds? We opt for "Sur-bonne" tea with purifying plants (hibiscus, verveine, cherry) that burns extra fat during the night (€14.90). You overdid on Moscow Mules? The "hangover tea" drains the liver to eliminate toxins thanks to a magic mix made with nettles, ginger, peppered mint and spiruline.
Are you ready to pamper yourself ? Slip in your favourite mug a sachet of caramelized "Coup de foudre" with rooibos, cocoa, ginger and gooseberry. Yum!