Just be warned there is a lot going on in the world of new coffee machines. Quite simply because the first generation has gotten old… Remember the name : LUMIO® ! The machine all the Parisiennes want.
It's the one that stands out from the crowd, because it's super design, takes up very little room, because it can perfectly blend in with your room, living room or office. In short, the last ultra stylish model signed Nescafé Dolce Gusto at really cool prices...
The marvelous promise : a real coffee-shop at home that enables you to enjoy star and comforting beverages...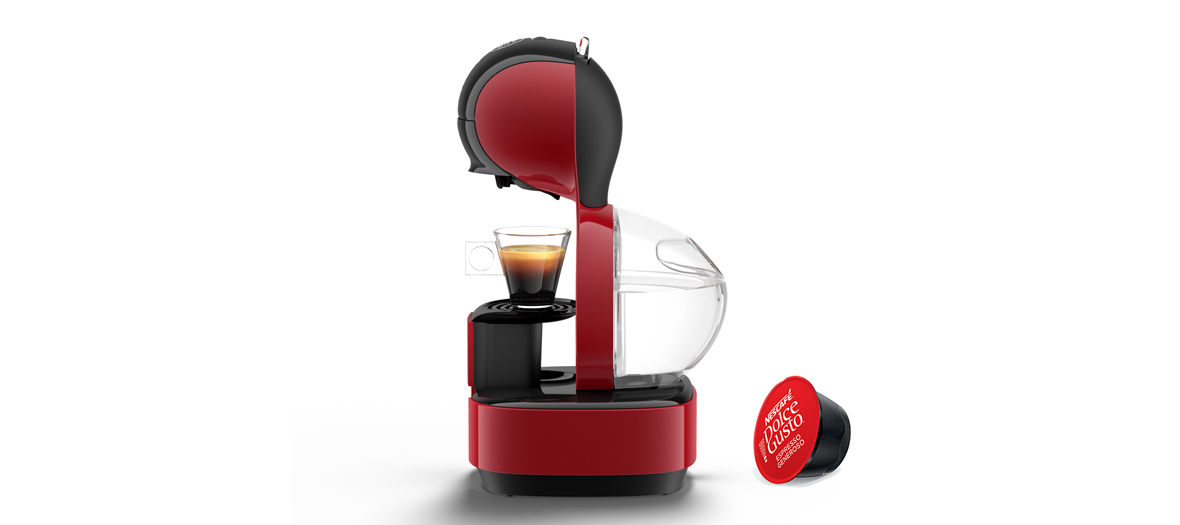 Explanation : this small ultra compact high-end unit features a system of 15 pressure points that ensures the right extraction which all the baristas and latte buffs are looking for.
Hurray for the macchiato or chaï latte… In addition, a coffee and blends of great quality, this small jewel is capable of setting aside the latte stars of Instagram. Quite a programme !
We adore : the possibility of brewing a ristretto, a long tea or an American coffee, according to your mood and taste.