For protection from the sun, to hide a bald spot, go for the skater or cool young office worker, there exists an indispensable accessory: the cap ! At Simone Headwear you will find: unique headwear, in your size... while being able to try it on.
Selling caps in Paris ex-capital of Panama hats and Berets ? This does not deter the founders, Wil and Max, who, returning coming back from a round-the-world trip, quickly realized that the culture of caps, and headgear in general, is not very developed in France.
It's in Australia, where the hat with a visor is the name of the game, that the idea occured. They need  a name, they find an instant one: having travelled in their "Simone" Van, the concept-store will reproduce the name. Full circle.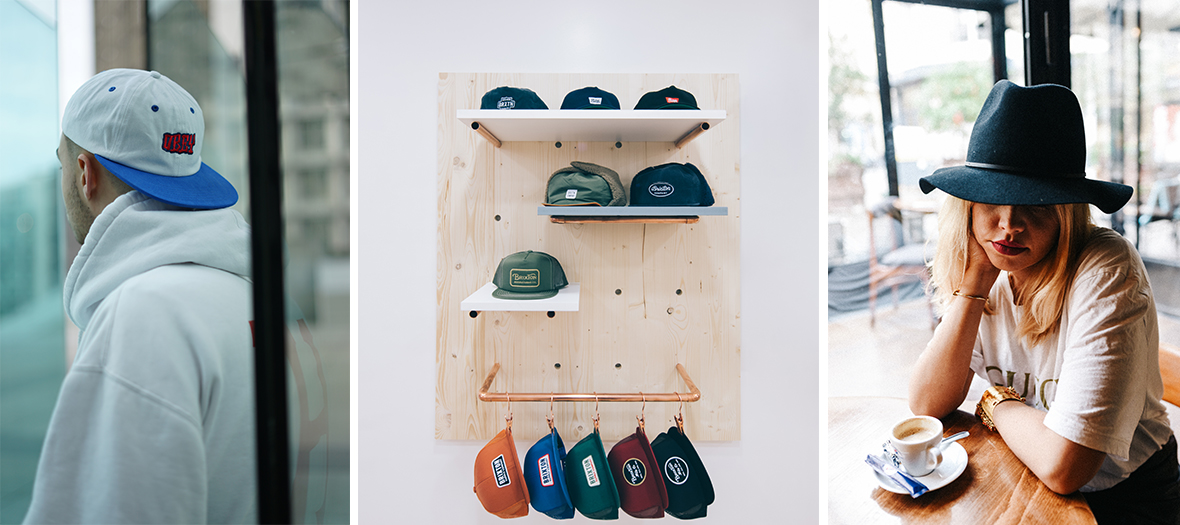 What does one find at Simone Headwear ?
Whether it's in the boutique or on their e-shop you will find  20 brands, 400 references, and 568 products ! Lots of caps, but also bonnets, hats, and bucket hats, featured  in collabs' and trendy brands, for example: Billabong, Huf, Obey… and also the boutique brand "Simone".
We adore: advice by two haberdasher pros and being able to find sizes/shapes adapted to all different styles and heads... Hats off!
At what price? Caps from €13 to €110  / Bonnets from €12  to €60  / Bucket hats from €22 to €37 / Hats from €49 to €72
Also discover "Zach et Sam, the first Parisian thrift shop for men" et "the 10  best Parisian thrift shop"