Food alert. The bars may be closed down, but this does not mean we must be deprived of eating. Especially when we are talking about the most sexy restaurant of the new season.

Alexandre Marchon has just opened his own venue. A high-end and self-assured 2.0 table, where vegetables are in the spotlight. Remarkably precise, it's delicious, avant-garde, yet not fussy. In short: the heart throb of the editorial team.
The coolest gourmet spot in Paris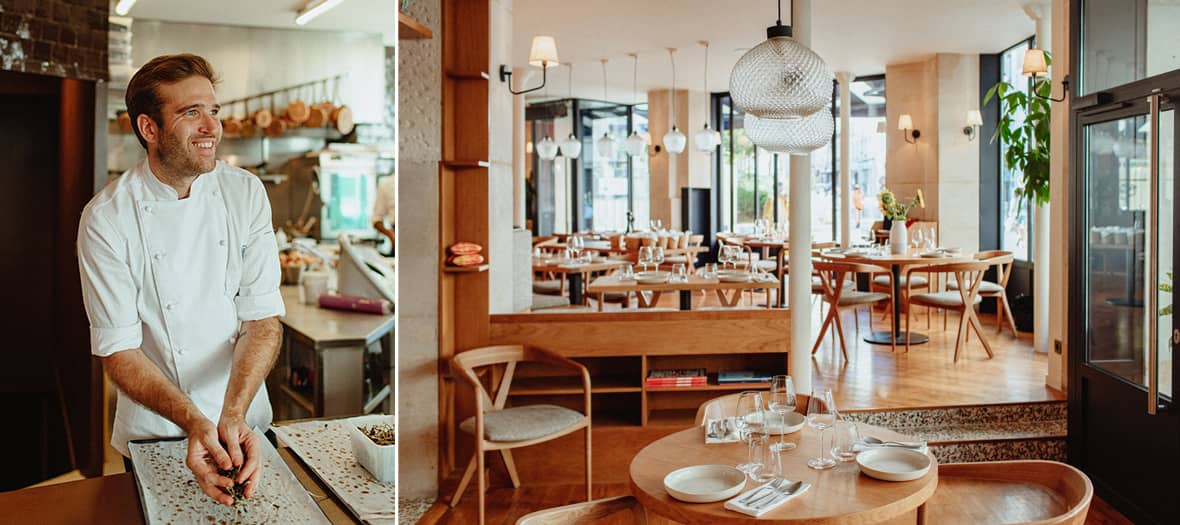 Trendy gastronomy but not over the top, where the sound track makes diners feel upbeat, with great natural wines, a comfy and relaxed decor, ideal to come have a few laughs with the gang or your latest flame.
Formerly in the advertising world, reconverted in food, Alexandre Marchon, a self-taught chef of the Y generation, has opened the restaurant of his dreams. Starting with the open kitchen to watch his clients enjoy his concoctions under his eyes and those of his young tattooed and talented team.
Another strong point: a highly vegetal cuisine but not obtuse (they serve meat or fish as a side). In other words: the chef has placed vegetables at the heart of it's plate— it's his signature.
A menu that says: "Eat as you wish"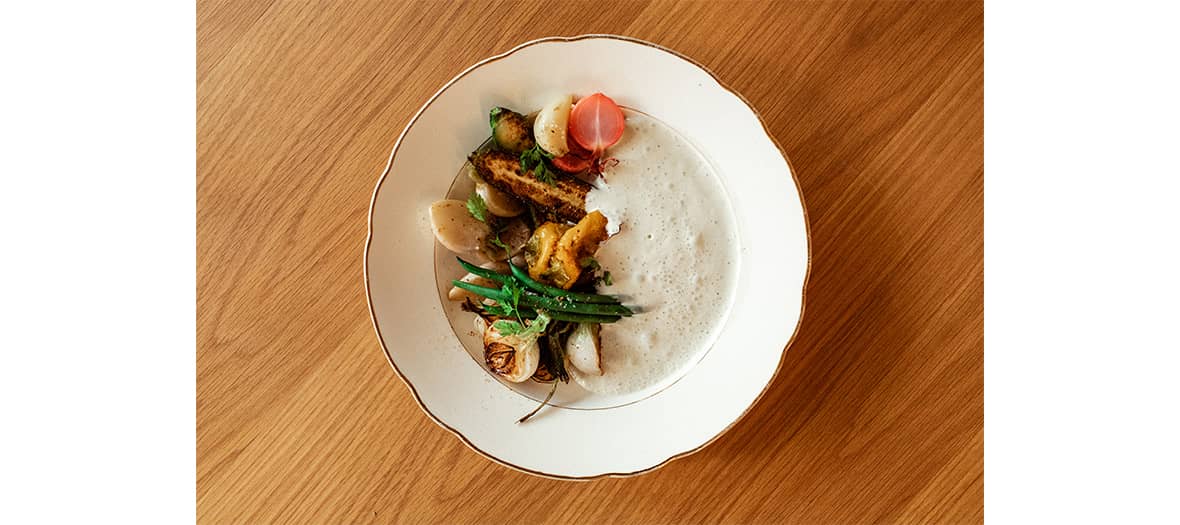 No complicated tasting menu or heavy duty formula. At Marchon, it's easy baby. The spirit: come as you are and choose according to your hunger (3, 5 or 7 plates), your desires, your constraints, your whimsies: veggie, vegan, gluten or lactose-free…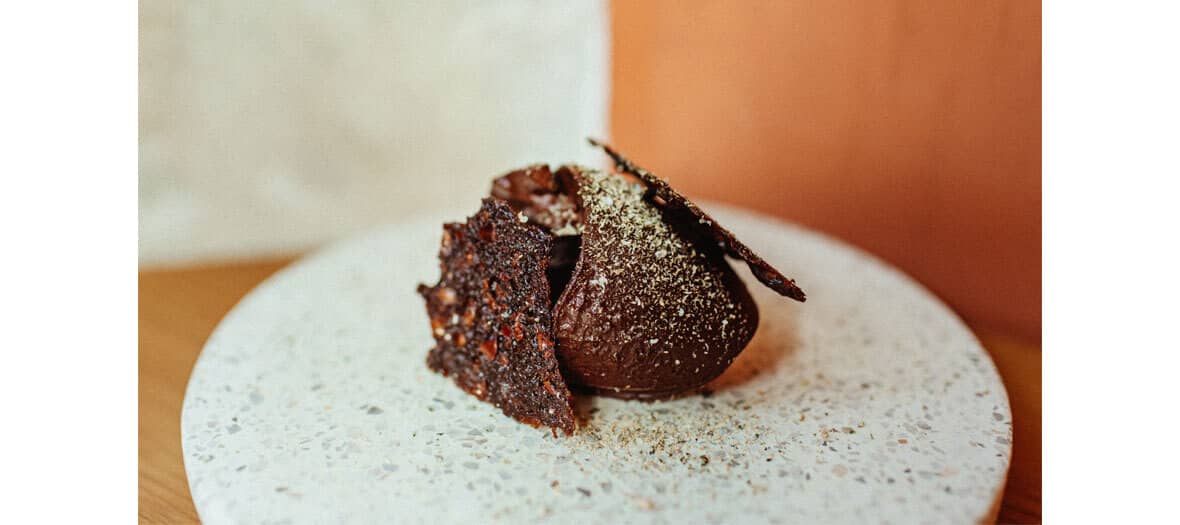 Depending, the highly efficient brigade rolls out its incredible market-driven dishes such as cèpes mushrooms sauteed in butter and served with garlic croutons, lemon, mashed blue squash from Hungary and a sabayon with shiitake, sprinkled with parsley powder. Glazed onions, mix & match of wild herbs, sauce with manzanilla and roasted buckwheat seeds. For dessert, their chocolate delight: Haïti ganache 85 % of Encuentro chocolate, thin tuile cocoa biscuits, caper powder.
To be noted: the great €25 lunch menu.
Menus 3/ 5 / 7 times at €39 / €59 / €79.
© PierGab
Also discover Coyo Taco, the trendy cantina from Miami and the Cali Sisters brunch.