When the great starred chefs bring street food to life , the result is concepts that are as delicious as they are joyful. A quick tour of new recipes not to be missed this spring in the capital.
The most smash: FTG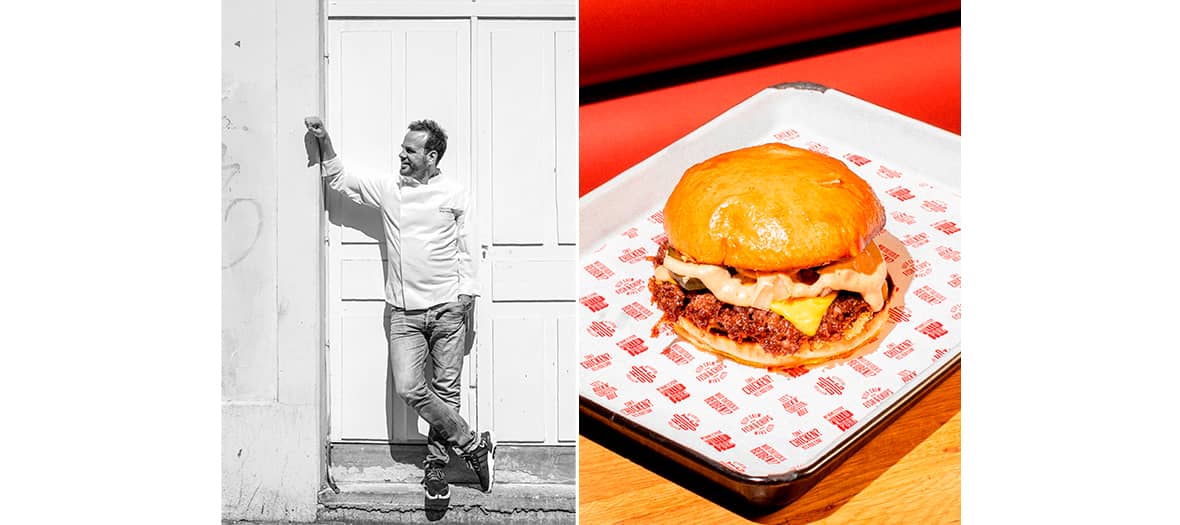 The chef: Grégory Marchand has struck again. The chef from rue du Nil performs just as well at his Michelin-starred restaurant, Frenchie , as at his street food annex FTG, which aristocratizes street food like no other (pulled pork and pastrami sandwiches, etc.).
The burger: the best smash in Paris made with a passion for sourcing and the chefs' creations: French beef, organic potato fries from an agro -ecological farm , super crispy French beef, creamy American cheese, onions finely chopped raw, homemade cucumber pickles just vinegared, secret FTG sauce to pimp according to the taste of bacon, jalapeños , English cheddar. A killer that we do not hesitate to order with cookies and brownies from the pastry chef of the starred table.
In delivery via the platforms of Original Food Court , UberEats and Deliveroo . From €9.
©Geraldine Martens
The most vegan: Burgal Paris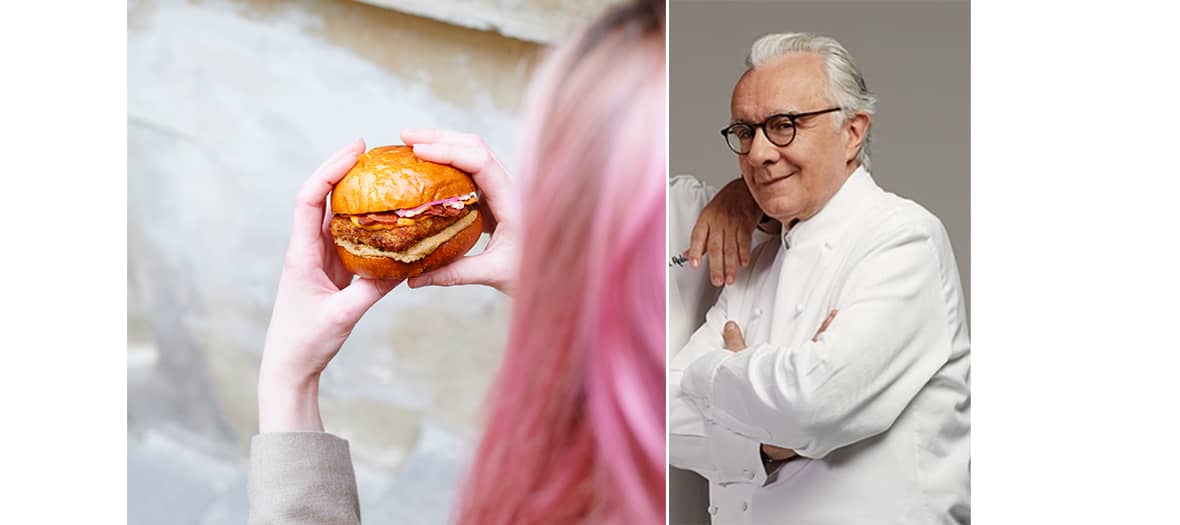 The chef: Alain Ducasse creates a surprise with the opening of Burgal Paris , a food-kiosk on Place de la Bastille, in line with Popl , Noma 's burger point in Copenhagen.
The burger: an amazing locavore creation that will reconcile vegans and lovers of big food around exceptional products made in France with a preference for the hyper local in Ile-de-France. The result is a vegan and gluten-free brioche bun prepared by Boulangerie Thierry , a vegetable pancake with a stylish mix of zucchini, carrots, parsnips, lentils, onion, quinoa, pimped with eggplant caviar. To perfect the kif: a spicy vegetable mayo and good pickles, to accompany three-vegetable crisps.
Burgal Paris place de la Bastille (corner rue de la Roquette), Paris 11th. Until June 30. Burgal, crisps and drink at €12.50.
The most Japanese: PNY X Haïkara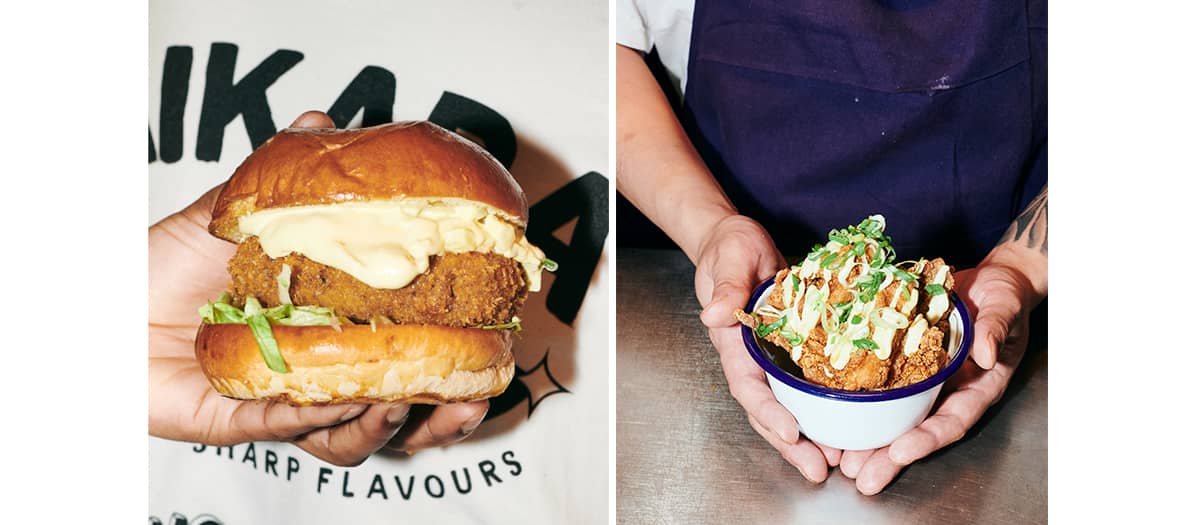 The chef: Sho Miyashita , toque of the pointed Haïkara table , teamed up with Nicolas Guinebert to whip out a crispy burger at PNY Faubourg Saint-Antoine , in the 12th. The mythical Karaage fried chicken , which made the reputation of Haïkara , thus marks its great return to PNY. An exclusive not to be missed under any circumstances.
The burger: a fried minced steak with panko accompanied by a teriyaki sauce and homemade mayonnaise with hard-boiled egg - daikon - wasabi condiments. Bomb in the mouth accompanied by shaka shaka fries served in a small bag in which we add a mixture of Japanese spices and shake before tasting... with your fingers, of course!
Count €13.5 for the burger, €4.5 for the fries and €9.90 for the chicken. On site only.
Haikara x pny burger , 120 rue du Faubourg Saint-Antoine, Paris 12th. Until April 25.
Also discover the new burger address signed Dumbo in the 10th and the best burgers in Paris.