" Come with a gift of 15 € max! " ... This is the new Christmas mantra with friends, tribes or colleagues, directly inspired by Secret Santa à l'American. Challenge accepted ! For a wow effect with a small budget , here is a selection of sharp gifts that really shine, selected in the most prestigious or surprising houses ... Real little luxuries, as we like them!
Palace aperitif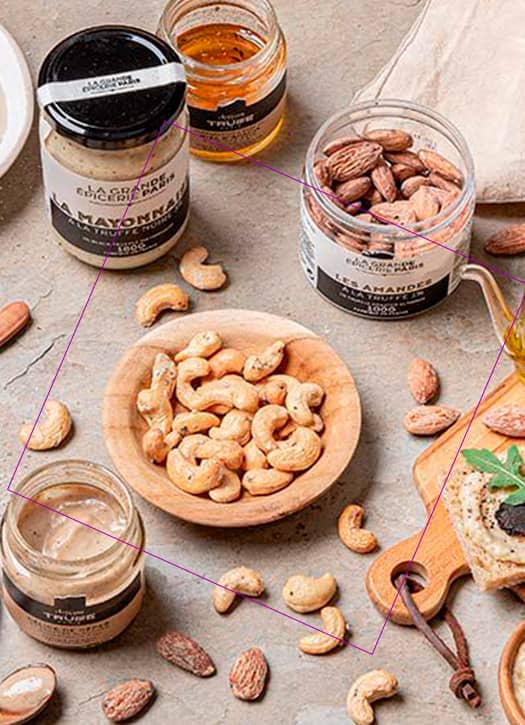 Spotted in all luxury hotel bars: salted and roasted black truffle cashews , to accompany a cocktail or a glass. Those who have dug their hand in this aristocratic version of the aperitif peanut know it: you can't stop after the first bite. Good thing: La Grande Epicerie sells this insane snack to infiltrate Xmas Parties and TV shows for spoiled older children.
Cashew nuts with truffle, La Grande Epicerie , € 11.90
Jeanne Damas' wallet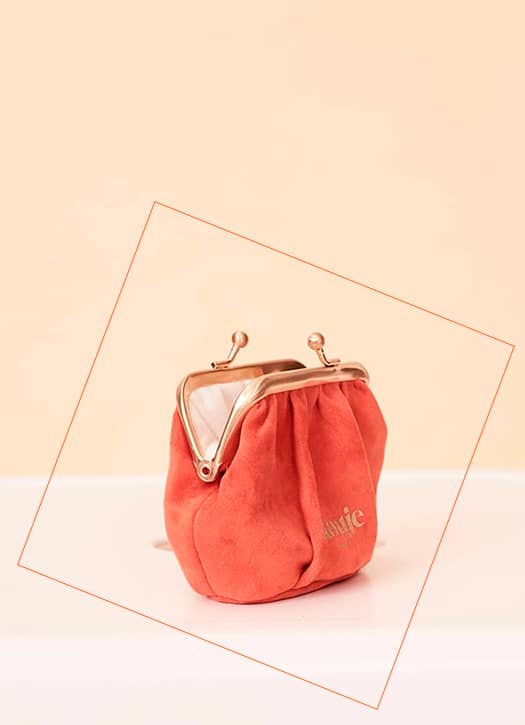 Even a small retro velvet pouch, the Parisian influencer, founder of the Rouje fashion label, manages to erect it into a very desirable object. The perfect little fashion accessory where you can slip your coins for a little coffee on the terrace or simply put your AirPods.
Velvet pouch , Rouje, € 12
A miracle beauty oil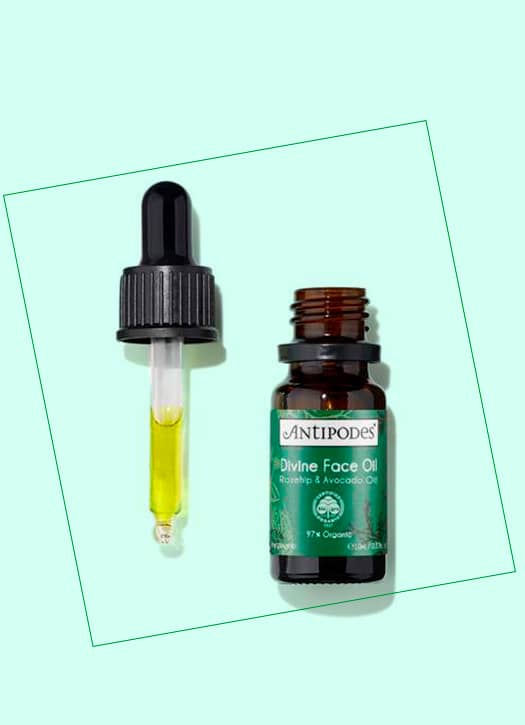 It's the new clean skincare that obsesses beauty influencers, chic Parisian hangovers and guys who sting their chicks to fix a disaster night. Normal: this star oil from the Oh my Cream label is a miracle product that is both anti-aging and balancing but above all capable of correcting marks, spots and fine lines. Its small size allows you to take it everywhere with you in an it-bag, a first aid or travel kit. To the best of my mind.
Divine Face Oil, Oh My Cream , € 12
Pretty embroidered socks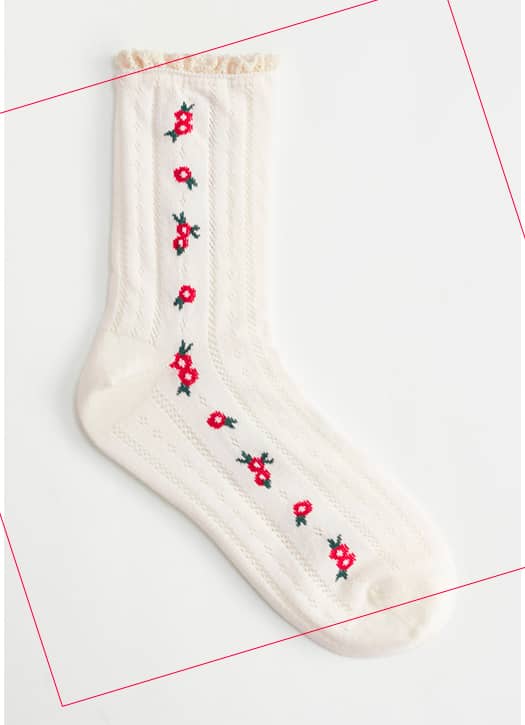 Your fashionista friend knows that a pair of socks is enough for every shoe. It will make exceed these pretty varnished moccasins to reveal the country flowers that walk there. Because chic is in the details ...
Socks, & Other Stories , € 12
A tea with Brigitte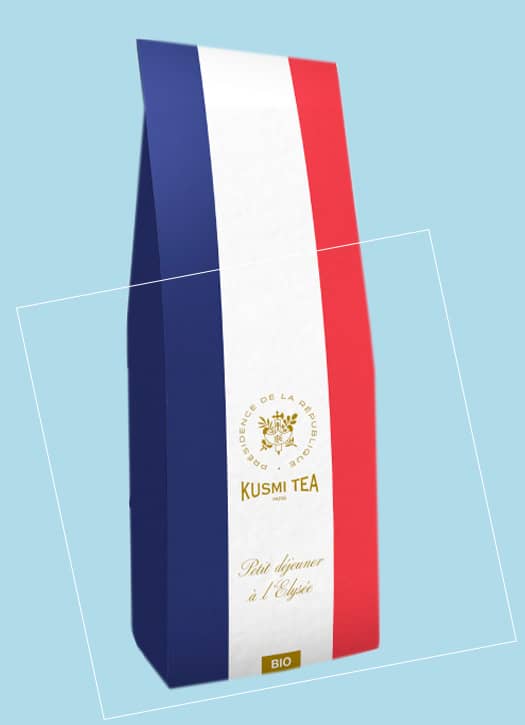 Among the selection of excellence and French of course from the Boutique de l'Elysée : a blue white red package signed Kusmi Tea , the Parisian tea house. Its signature organic blend of green tea and maté with notes of lemon and lemongrass titled Breakfast at the Élysée transports us to the charismatic mug of the first lady, one-on-one with Macron every morning.
100g bag, Boutique de l'Elysée , € 13.80
A phone jewel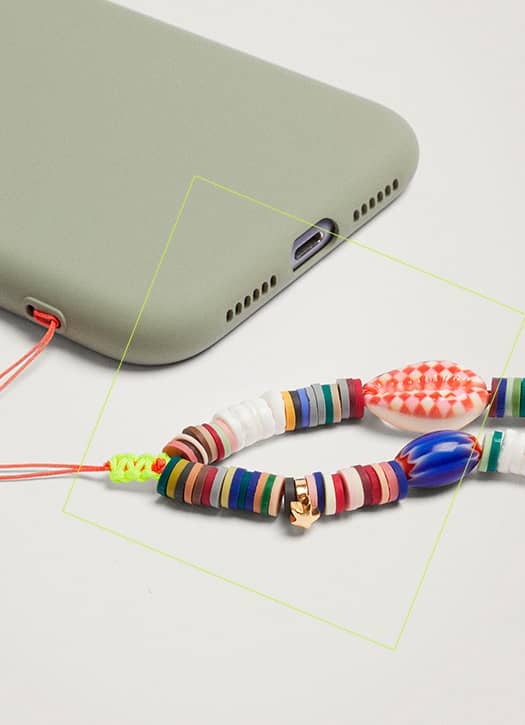 It is the cool accessory that will never leave geekettes. A small, ultra-colorful pearl necklace for a smartphone , because nothing is too good for him. You just have to hang it on the shell and put it on your wrist to make your phone calls.
Necklace for phone, Sometimes , € 12.99
A small pocket hot water bottle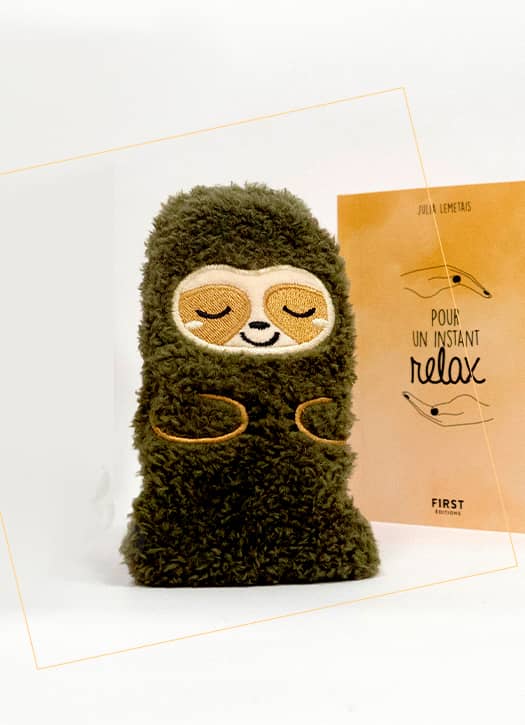 Adorable, the lazy little doudou hot water bottle is a call to " no stress ". You just have to crack the lozenge endlessly to harden the gel and warm your hands, but not only that: the little annex book offers breathing and self- massage exercises to relieve tension at any time.
Instant relax box - lazy hot water bottle Warm hands, happy heart, € 12.95 on livre.fnac.com
Bars of a demonic praline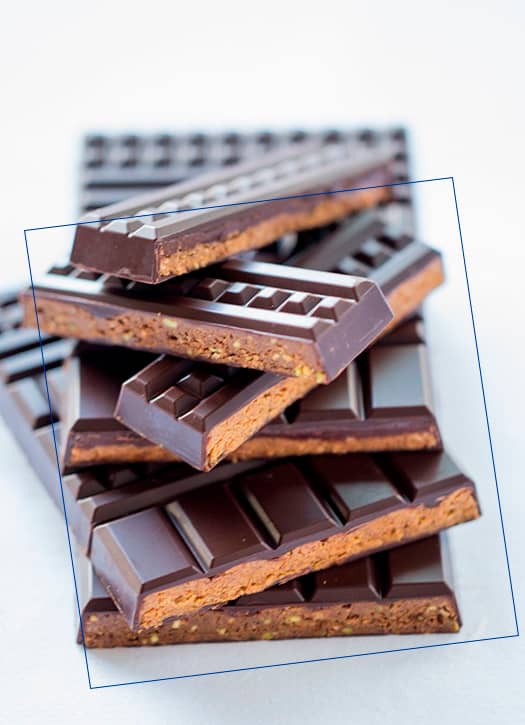 A faultless! A real obsession with cocoa addicts, the dark bars produced by the Alain Ducasse Chocolate Factory filled with an exquisite praline arouse frenzied enthusiasm among foodies.
Hazelnut praline bar, Le Chocolat Alain Ducasse , € 14
A high toothbrush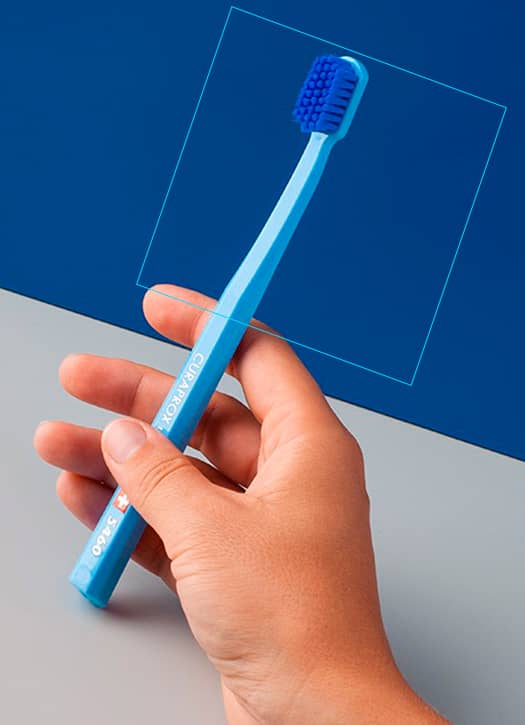 We no longer present the perfect beauty selection of Officine Universelle Buly . We find the most cutting-edge products there, including the Swiss toothbrush , with Swiss precision and pop colors… that we can't choose but which are all too beautiful. It's the surprise!
Toothbrush, Officine Universelle Buly , € 10
Too good macaroons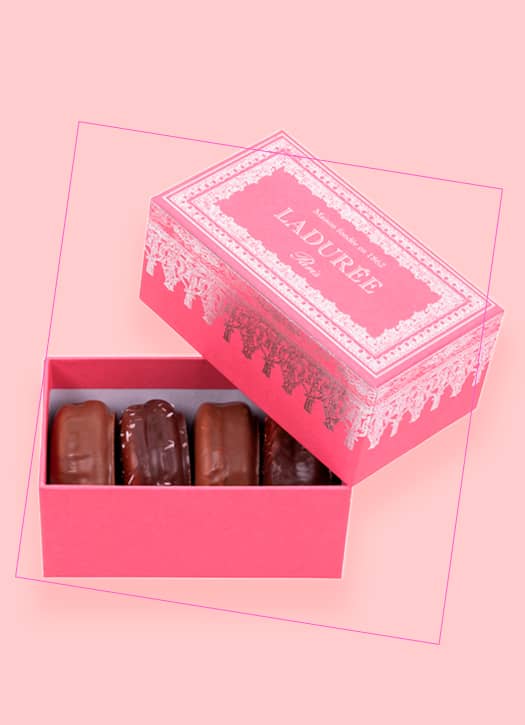 Sofia Coppola could not have dreamed of a better snack for her Marie-Antoinette . A little candy pink strip of macaroons is always so good. Especially when the pastries (vanilla, almond, coconut) in question are coated with an irresistible chocolate. Infinitely yum.
Ruler of 4 macaroons, Ladurée , € 12.50
A nice arty notebook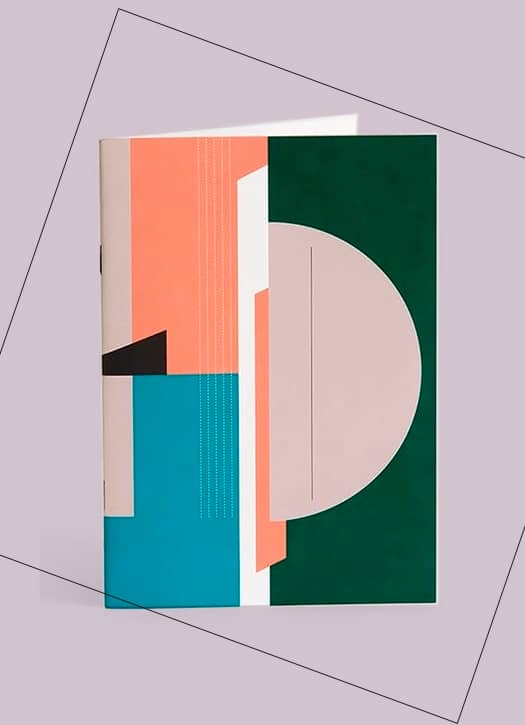 After discovering the sublime Mugler exhibition: Couturissime at MAD , you must go to the store to grab goodies and a cute graphic notebook from Papier Merveille to write down your to-do lists or jot down discretion during endless meetings.
Notebook, MAD Boutique , € 7.95
Skip the line at the Hôtel de la Marine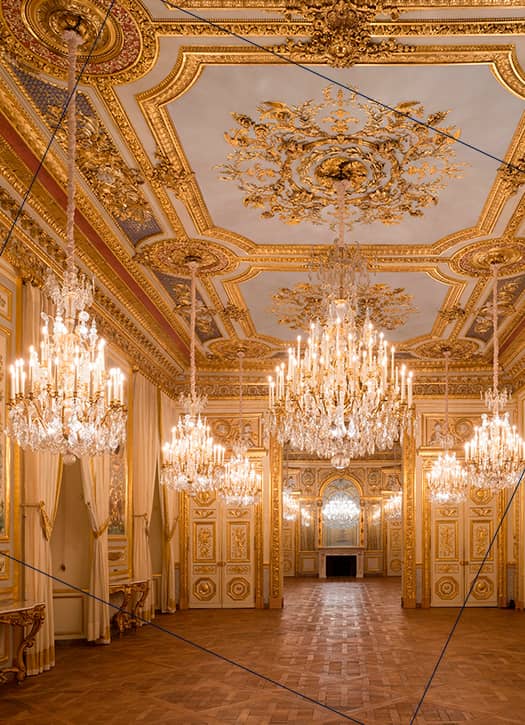 The great cultural chic of this fall? A visit to the Hôtel de la Marine , the Place de la Concorde palace which has just opened its doors to the public for the first time since… the French Revolution ! The pitch? The Garde Meuble de la Couronne under Louis XV and Louis XVI is a mini Versailles. A skip-the-line with visit will be the best effect.
Gift voucher for the visit of the ceremonial salons and the most beautiful view of Paris at the Hôtel de la Marine , € 13
A designer mug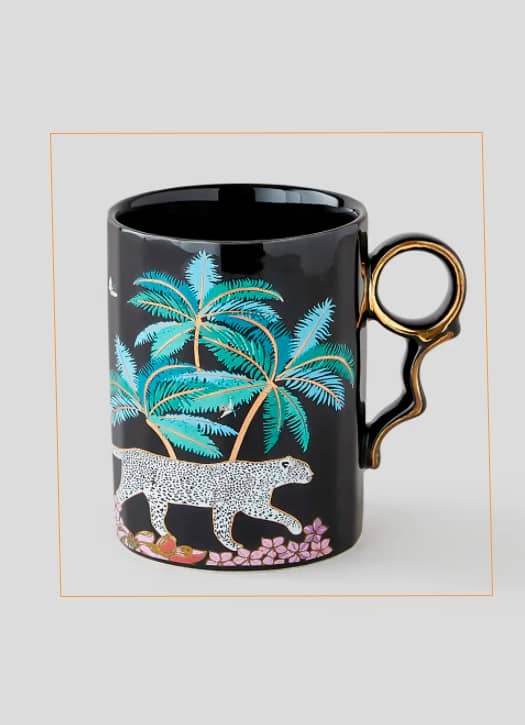 It's the fashion and decor sensation of the season. Monoprix invited high-profile Scottish designer Wendy Morrison to sign a collection that mixes incredible prints, pop colors and Asian inspirations. To draw from this canon collab: a mug to make Sarah Lavoine green with jealousy.
Monoprix X Wendy Morrison black mug, € 8
The panettone of pistachio addicts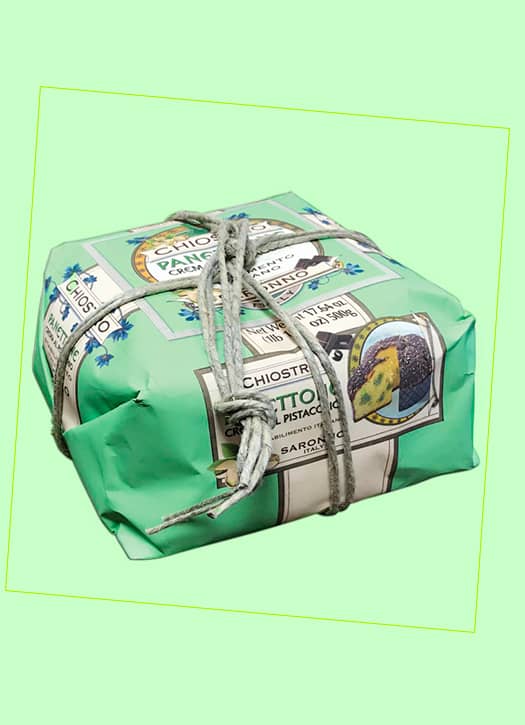 There are those who like panettone and others who moan about the candied fruit. The pistachio cream version will reconcile all gourmets, to find at Eataly , the most cutting-edge Italian grocery store in Paris.
Chocolate panettone , Bottega Balocco, € 12.90 at eataly.fr
Soundtracks that have the mouth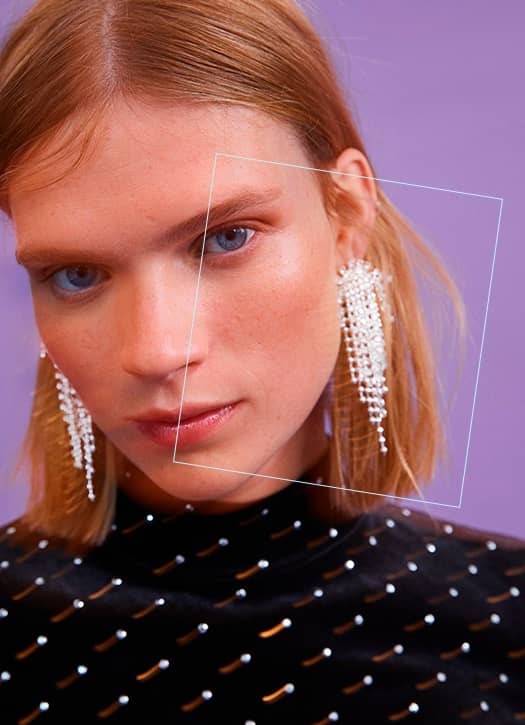 It looks like they came out of an ultra-hype designer or a shoot for Vogue . Eh eh. But no. H&M hits hard once again with these sublime rhinestone earrings. To wear on New Years of course, but also with your favorite soft toy sweater to brighten up the face every day.
Rhinestone earrings, H&M , € 14.99
A delicious spread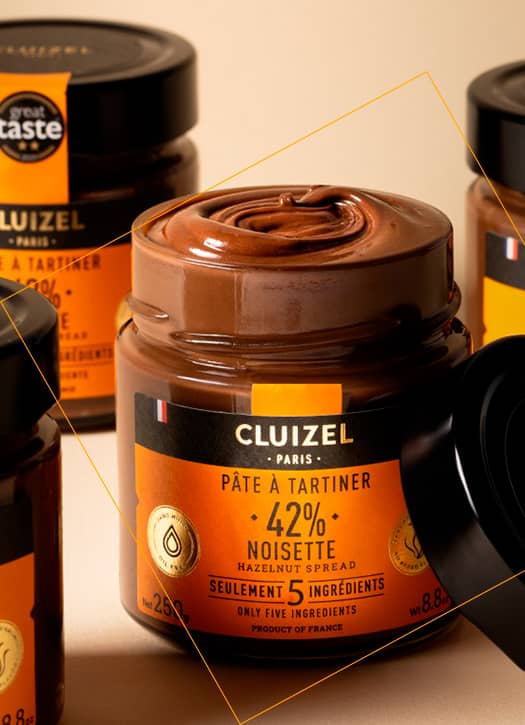 Michel Cluizel largely dethrones Nutella with his insane spread composed only of 5 ingredients: 42% hazelnuts, cocoa powder and milk, sugar and bourbon vanilla pod. And that's all ! Yum: we would spread it over the entire body.
Hazelnut spread, Michel Cluizel , € 9.20
Presidential envelopes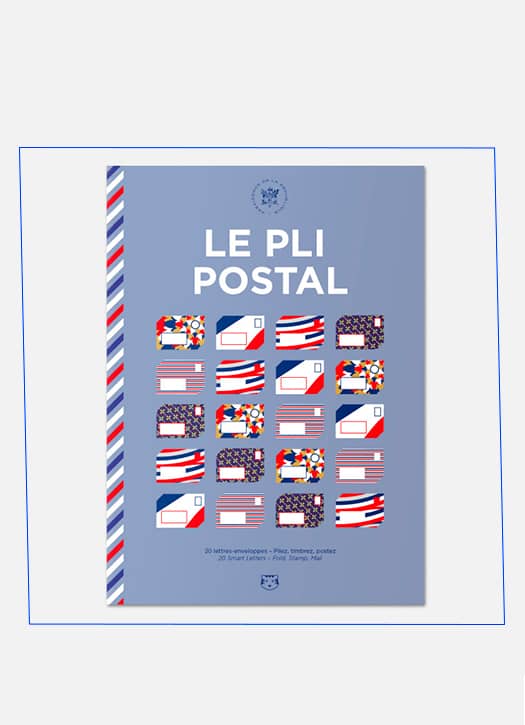 The brilliant Papier Tigre stationery continues to amaze us with an improbable collaboration with the Elysée Palace . Normal. This gives a lot of 20 highly patriotic envelopes in the colors of France: blue, white, red.
Elysée postal fold, Tiger Paper , € 14
Stylish scrunchies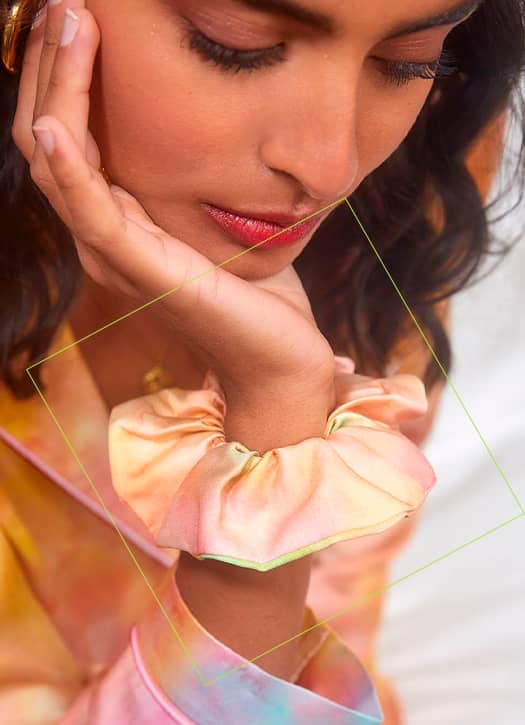 Impossible to miss the fashion of the big 90's darling. Soi Paris takes it and affixes its signature prints on its silky viscose scrunchies , which will also look pretty on the wrist between two ponytails.
Chouchou,Soi Paris , € 10
The twisting book of Loïc Prigent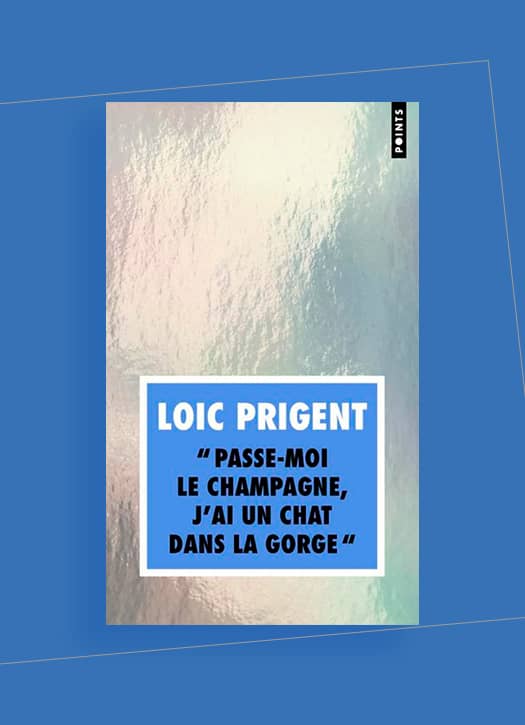 " Pass me the champagne, I have a cat in my throat "; " I'm off to my lunch at the Ritz. I'll let you manage the crisis, I'll be back around 4 pm "; " What is she from? - Asshole. "... The fashion insider Loïc Prigent continues to make us laugh with his collection of deliciously corrosive nuggets heard by the people of the sape. Worship!
Pass me the champagne, I have a cat in Loïc Prigent's throat, € 7.20 on livre.fnac.com
A stylish gourd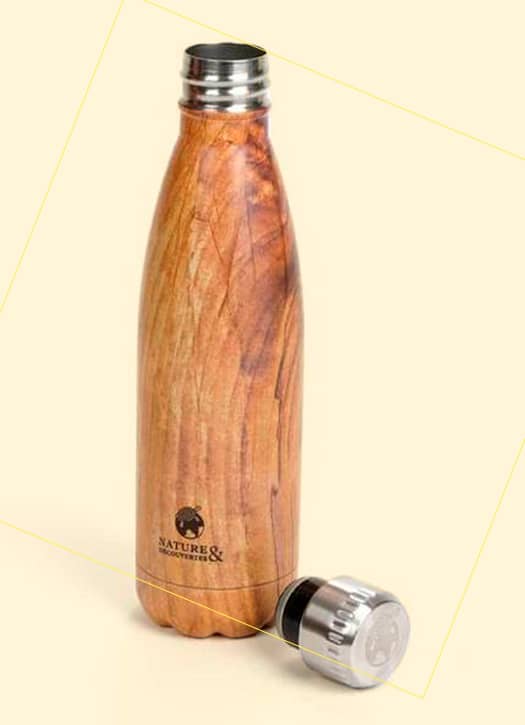 Obsession zero waste mandatory: we swap our water bottles for the sublime gourd signed Nature & Découvertes in which we can keep cold water as hot drinks. A hipster devil object, in stainless steel with a wood effect, to take absolutely everywhere with you. The kif.
Insulated bottle 500 ml, Nature & Découvertes , € 14.95
From the high tarama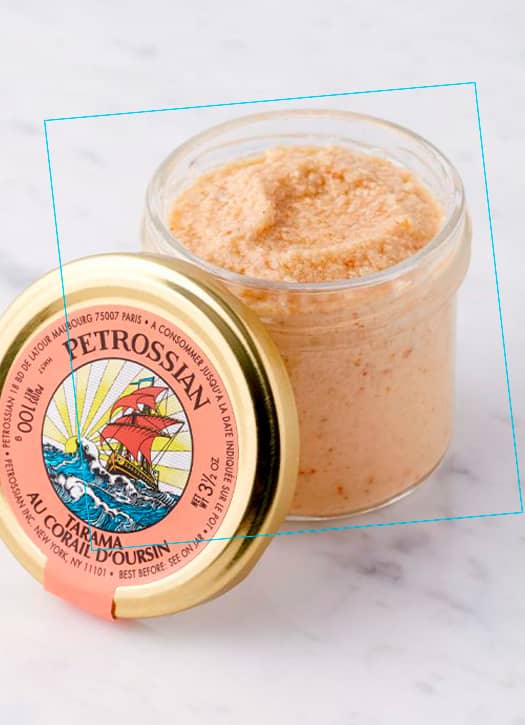 Aficionados of the venerable Petrossian caviar house are swooning over an aperitif over the affordable but decidedly yummy snack: tarama with sea urchin coral . Dip crunchy carrot slices in it or spread it with love on a good rye bread.
Sea urchin coral tarama, Petrossian , € 13
An artisanal candle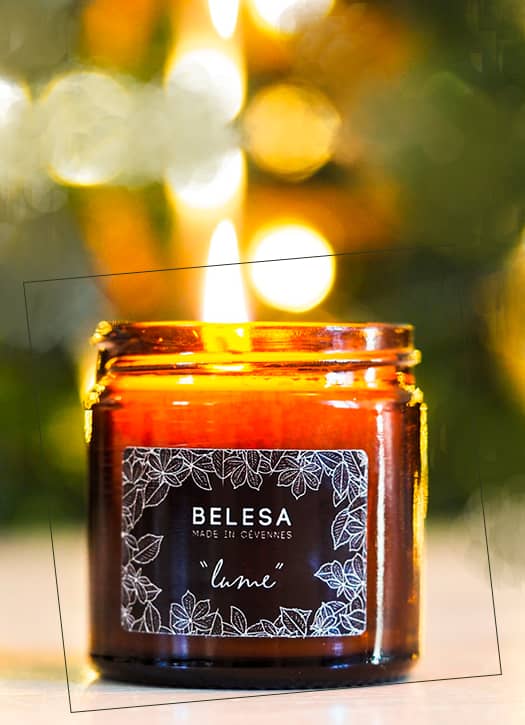 It smells of the holidays with its notes of orange blossom, monoi and vanilla, it is made in Cévennes and above all 100% natural based on soy and beeswax. In short, the craft candle Belesa is the best way to provide an olfactory identity to its interior.
Handcrafted candle , Belesa, € 11.50
A palace cafe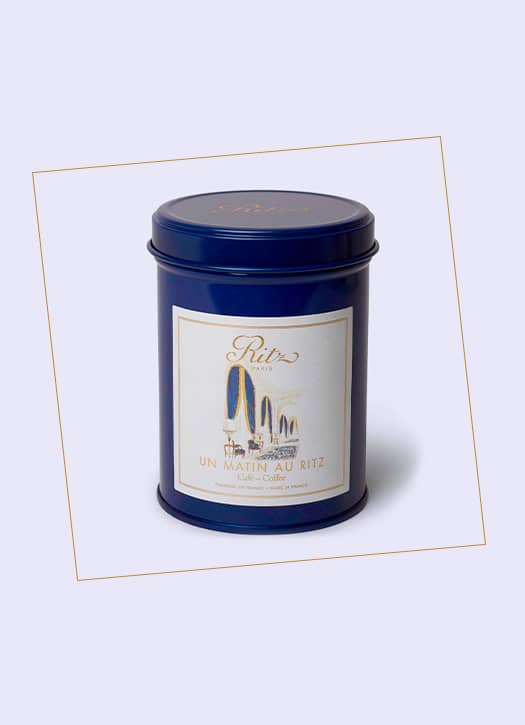 If you don't come to the palace, the palace will go to you. The Ritz adds to its cult grocery store a coffee blend with delicately woody notes, poetically called " A morning at the Ritz ". We wonder if we are not going to keep this one to ourselves ...
Coffee A morning at the Ritz, Ritz Boutique , € 9
Louis Vuitton post-its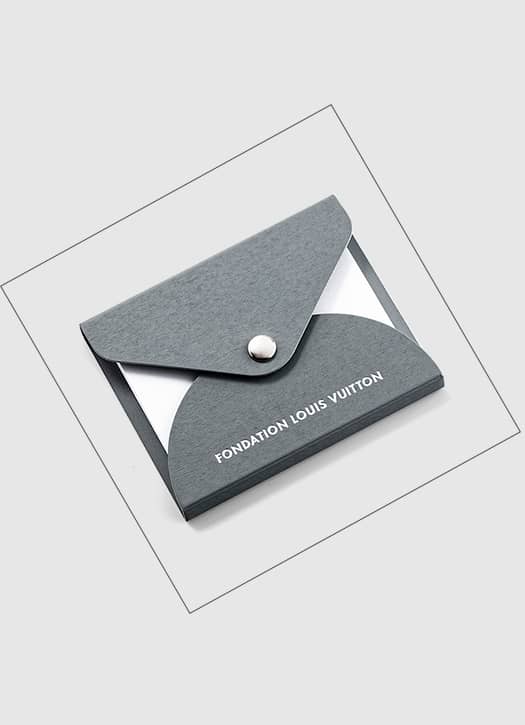 This branded writing case will be a hit. And he can be found ... at the Louis Vuitton Foundation store. The real snobbery of arty Parisiennes.
Post-its, available on site and on Fondation Louis Vuitton , € 12
8 avenue du Mahatma Gandhi, 75116 Paris, 01 40 69 96 00
Cyril Lignac's new cookbook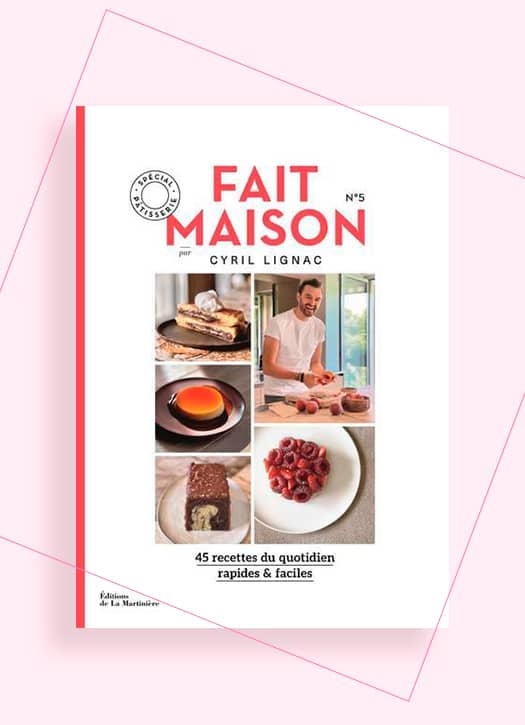 We can't help it, the crunchy gourmet chef Cyril Lignac makes us addicted to his recipes. We force his Secret Santa to test one by one those of his brand new collection of 100% sweet recipes, very simple and so good: chocolate pancakes, banana and whipped cream, pistachio financier, floating island, sugar brioche, apple crumble and with pears… When are we eating?
Homemade - number 5 by Cyril Lignac, € 12.90 on livre.fnac.com
An author's jam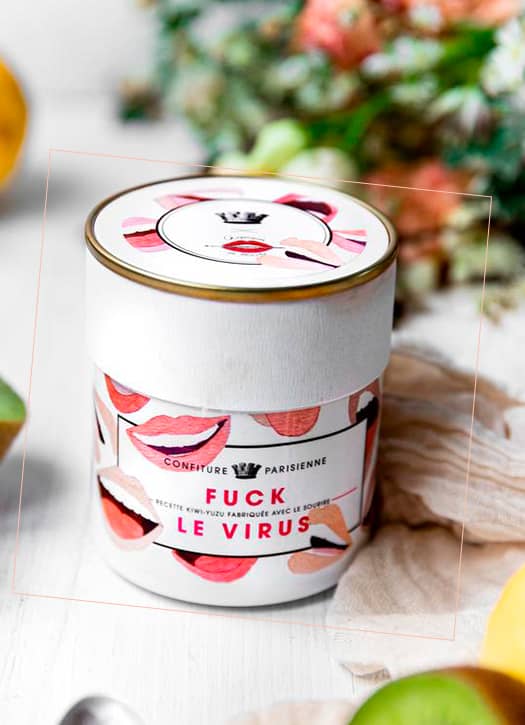 So funny and chic! Impossible to miss his shot with the best jam label in the world, Confiture Parisienne, which signs a Fuck the Virus jar, as cute as it is. Please note: its secret recipe with kiwi, apple, lemon and yuzu exposes you to serious fruit addictions.
Fuck Le Virus jam, Parisian jam , € 15.90
A treasure signed Hermès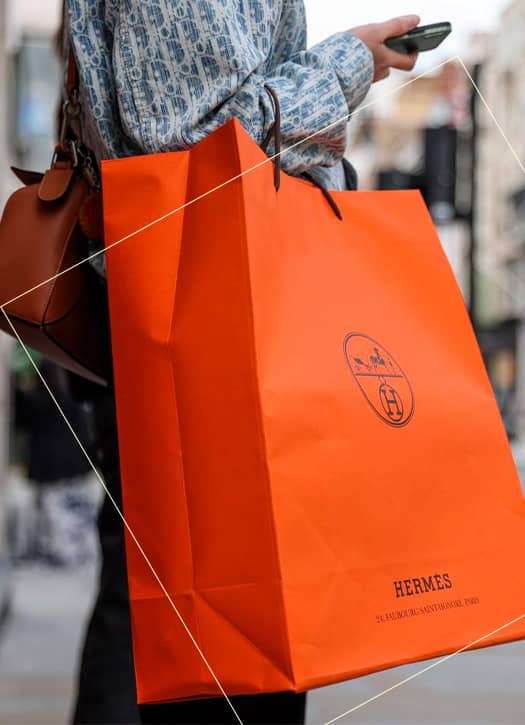 It will look chic under the Christmas tree . An orange bag… where some spiritual food is housed. At the heart of the Hermès flagship store on rue de Sèvres is the Chaîne d'Encre bookstore, where booksellers select art, architecture or fashion books with a few nuggets for less than € 15.
Chaîne d'Encre, at the Hermès boutique at 17 rue de Sèvres, 75006 Paris, 01 42 84 41 57
A natural beard oil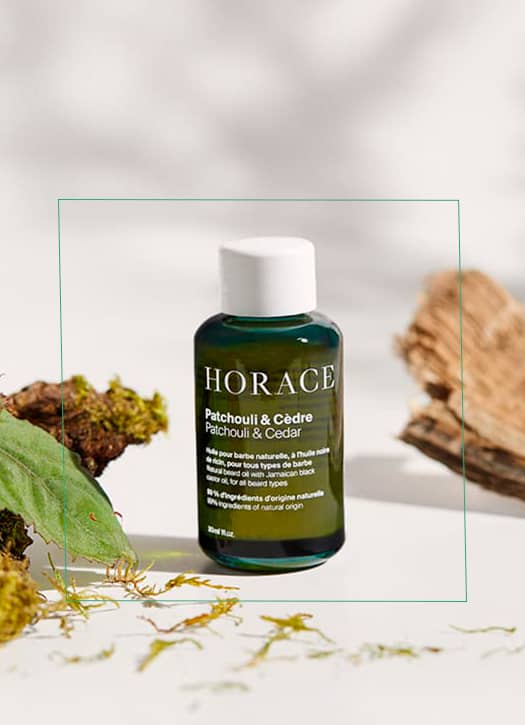 The favorite Frenchie beauty label of neo-hipsters, aka Horace , launches its beard oil formulated with 100% natural ingredients: black castor oil to nourish and soften the hair, argan oil to soften and moisturize, almond oil to make the coat shine. All without feeling greasy!
Beard oil, Horace , € 12
Netflix addict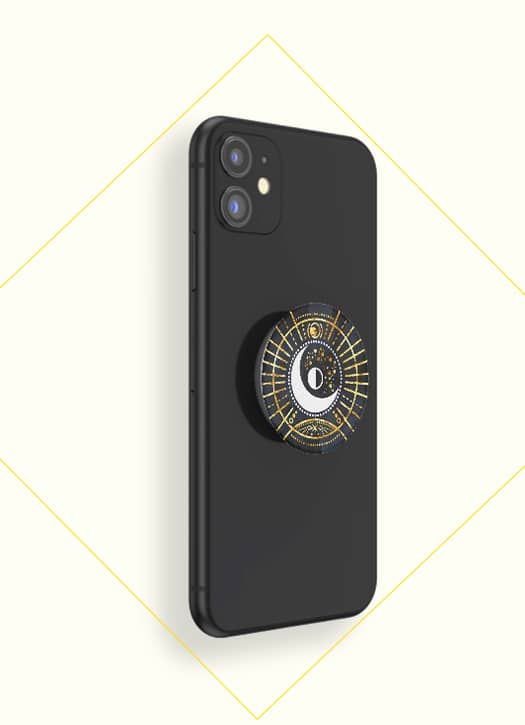 Tired of watching a series on your phone in contorted mode? With this cool phone holder with a print of your choice (kitten, moon, tartan, marble, leopard…) you can finally hold it anywhere, anytime! To finally end his episode in peace… You're welcome!
Ralphie Phone Holder, Popsockets , € 14.99
A flower bath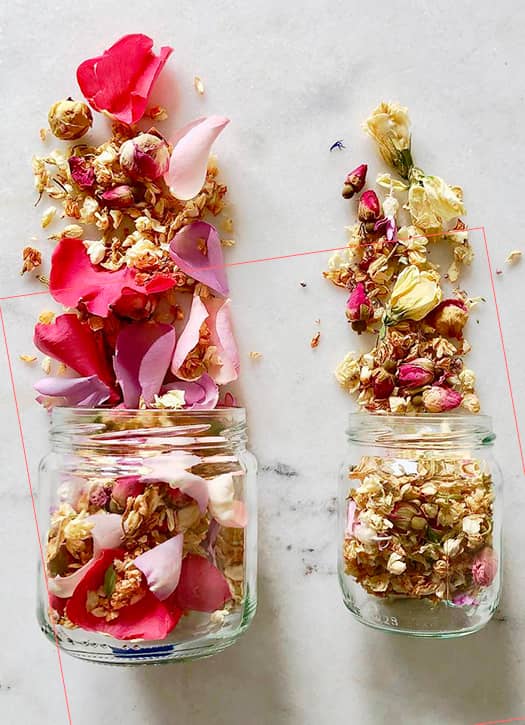 Having a Scheherazade style kif is possible when you have a bathtub and a pretty jar of (organic) dried flowers. You immerse your jasmine potpourri, red rosebuds, rose petals, purple cornflower, heather and orange blossom in very hot water for an intimately relaxing moment.
Riad Marocain flower bath, Organic Cocoon , 15 € the large format


A pretty vase

More than ever, the trend is upcycling. Witness this small recycled glass vase lady jeanne way. What sublimate pretty floral arrangements, or why not a bouquet of dried flowers?

Pink recycled glass vase, Madame Stoltz on La Redoute , € 8.50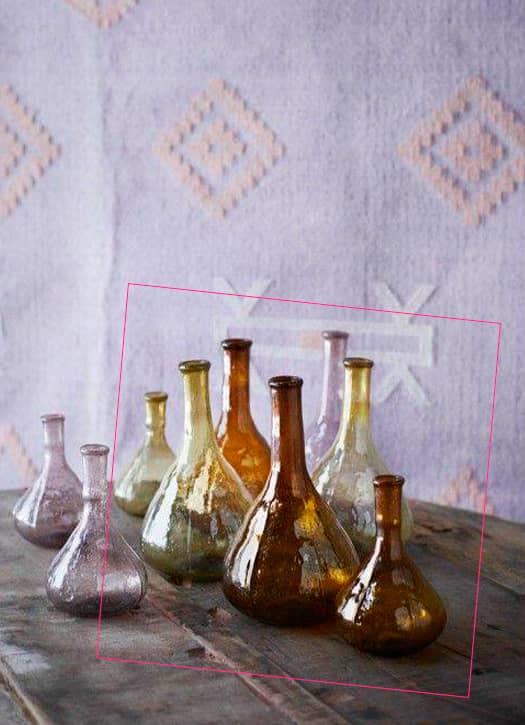 A box of matches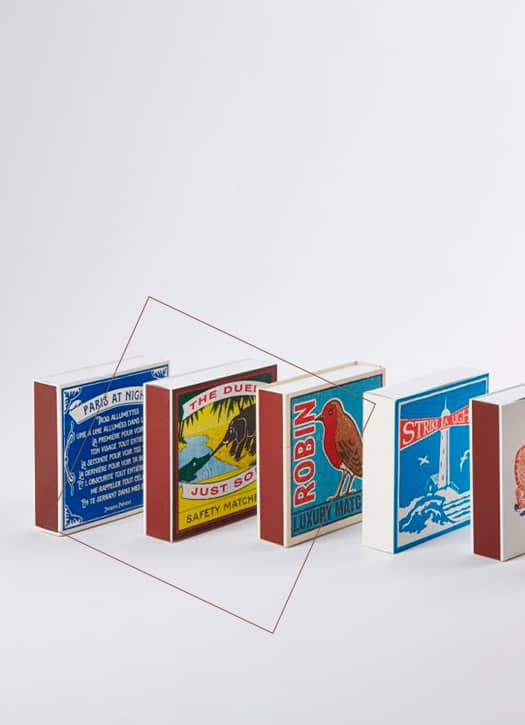 Matches have never been so retro with Archivist , a trinket to find at Conran for a touch of good taste. So this winter, you will be able to play it Cameron Diaz in The Holiday and have a cocooning evening by the fireside.
Archivist matchbox, ConranShop, available on eshop , € 8.50
And in store at 117 rue du Bac, 75006 Paris
A cleaning kit for sneakers-addicts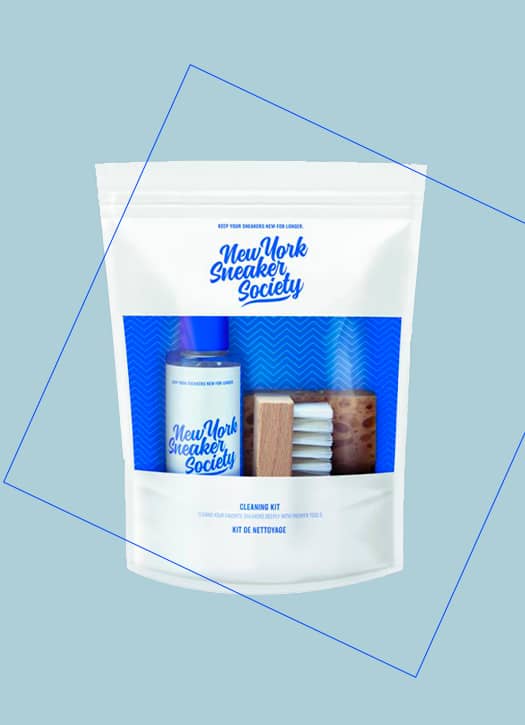 Our favorite sneakers, we wish they would last forever. We increase their life expectancy with this kit designed by New York Sneaker Society . Include a cleaner compatible on all materials (suede, nubuck, nylon, canvas, cotton mesh, smooth leather) and on all colors + a brush to scrub the soles and remove dust + a sponge to wash the interior and exterior surface of the shoe.
Cleaning kit, New York Sneaker Society , € 8.50
Montreuil soap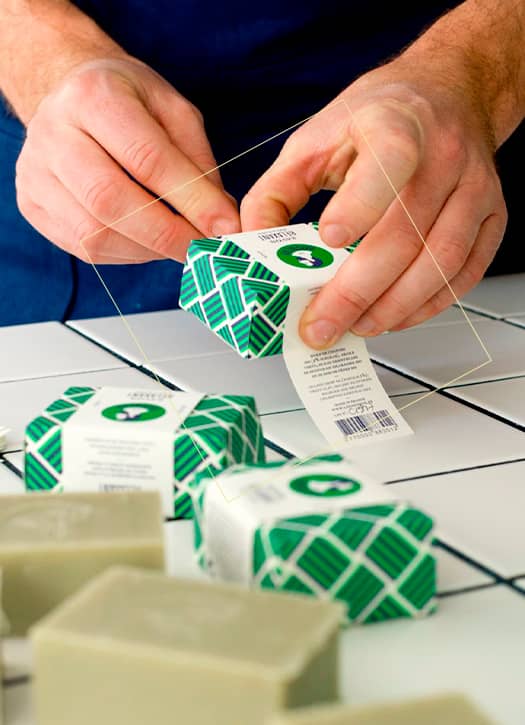 Le Baigneur soaps are all handcrafted in Montreuil, using a traditional cold saponification process. The relaxing bar consists of hemp oil, green clay and cedarwood for a very soft wash and a protected skin.
Relaxing soap, Le Baigneur , € 9
A fashion coloring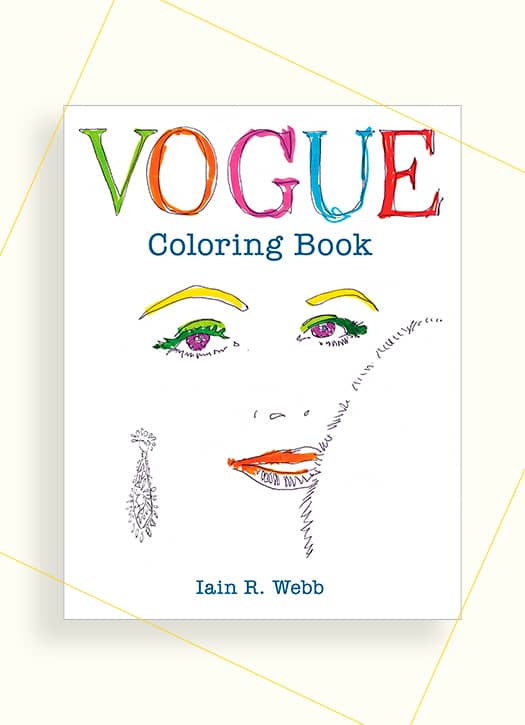 Vogue magazine in the 50's? A compendium of glamor and elegance. Writer, fashion journalist and curator Ian R. Webb brings together the best looks in an inspired coloring book for young and old.
Vogue coloring book, available on the Urban Outfitters e-shop, € 12

Also discover 5 literary prizes to read urgently and stylish winter accessories .