"Come with a €10 gift !"... It's the mantra of Xmas with the buddies, as a tribe or between colleagues, directly inspired by the American style Secret Santa... Challenge accepted! For a wahou effect with a mini budget, here is a small selection of really trendy products, selected in the most prestigious or surprising houses … Real luxuries, as we like them!
Soap from Sicily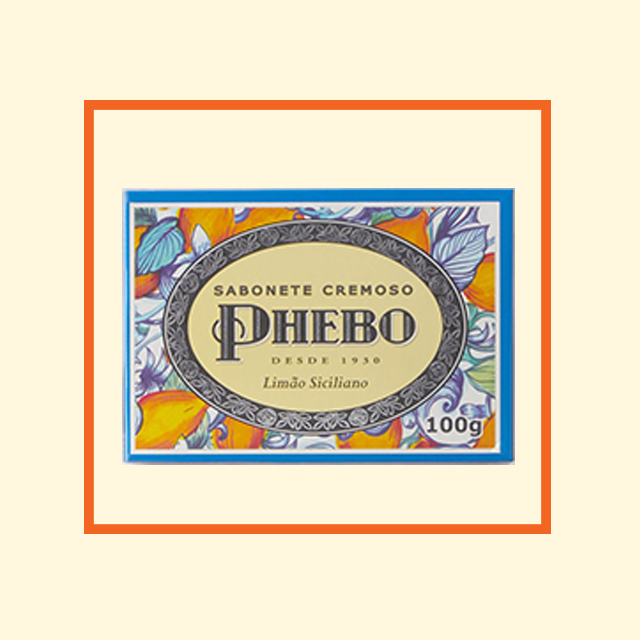 It is super chic … The cult Brazilian perfume shop from the 30s, Phebo, signs an exquisite lemon soap, inspired by the hills of Sicily, that will transport you on the spot in the ambiance of a Mediterranean afternoon.
Phebo soap, sold in the boutique and on the eshop of Bon Marché €3.50
Labeled "guimauve" string candy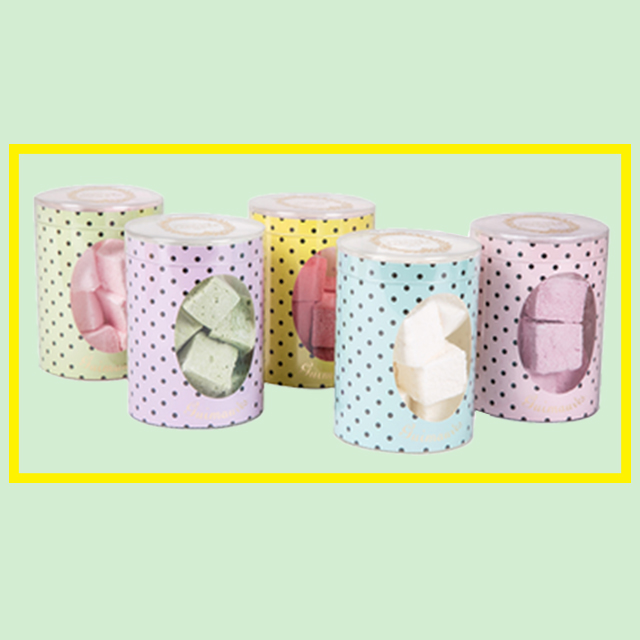 As usual, Ladurée hits the bull's eye. Impossible to resist these guimauves in hot colours such as candy rose, strawberry or orange blossom, fraise as well as a delicious packaging.
Guimauve Ladurée, available in boutiques and on Ladurée, €8.40 each one
The dictionary for bobos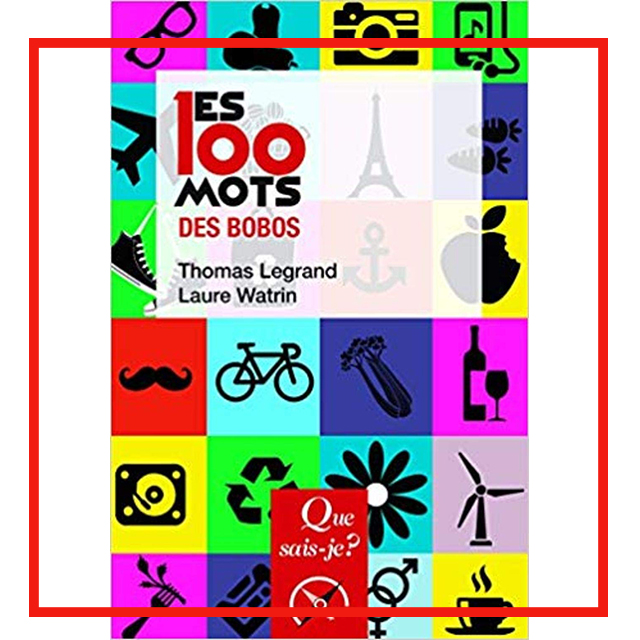 Natural wine. Tribe. Brooklyn. Producers. Fooding. The lexicon of real bobos… for those who like to criticize them. A hilarious social nugget signed by the start du chronicler of France Inter, Thomas Legrand.
Les 100 mots des bobos by Thomas Legrand, available on Fnac and boutiques, €9
Home-made spread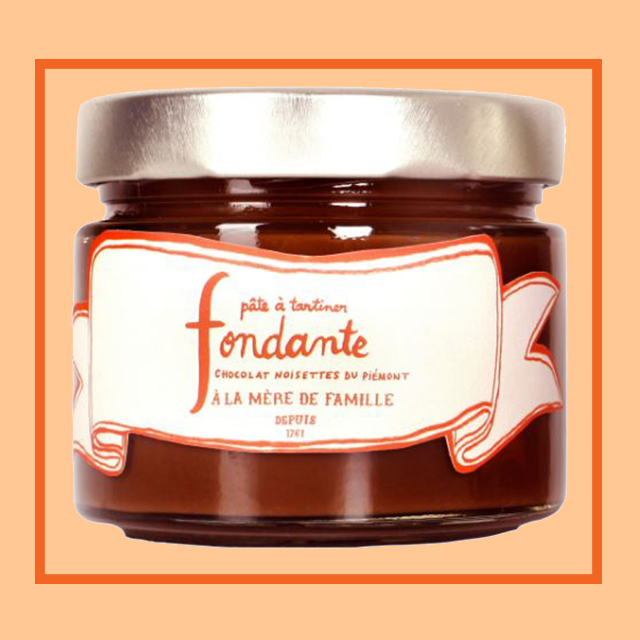 Impossible to miss with this upscale junk-foodery jar to be found in the oldest chocolaterie of Paris.
Melt-in-the-mouth spread, available in boutiques, €9.50
Colouring for all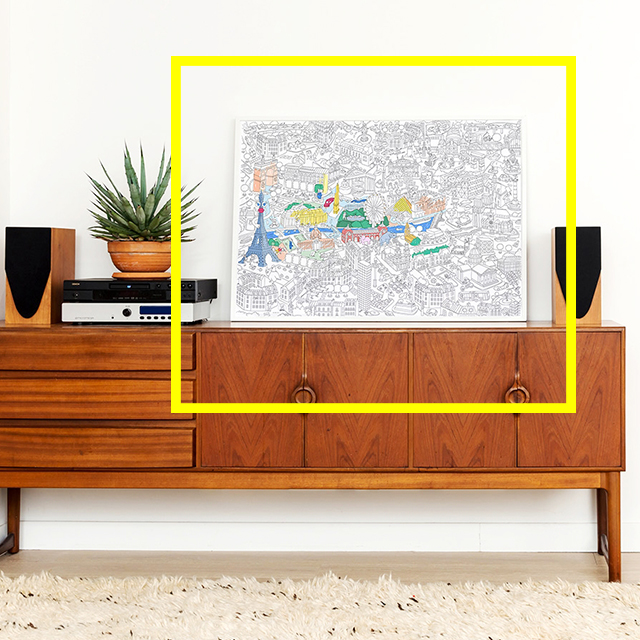 OMY, it's the fave label of trendy colouring books that all the hipsters want. You can indulge all your felt whimsies with these very stylish colouring cards of Paris or New York.
Card to be coloured, available on the Omy eshop, and in boutiques, €9.90
Fitness mania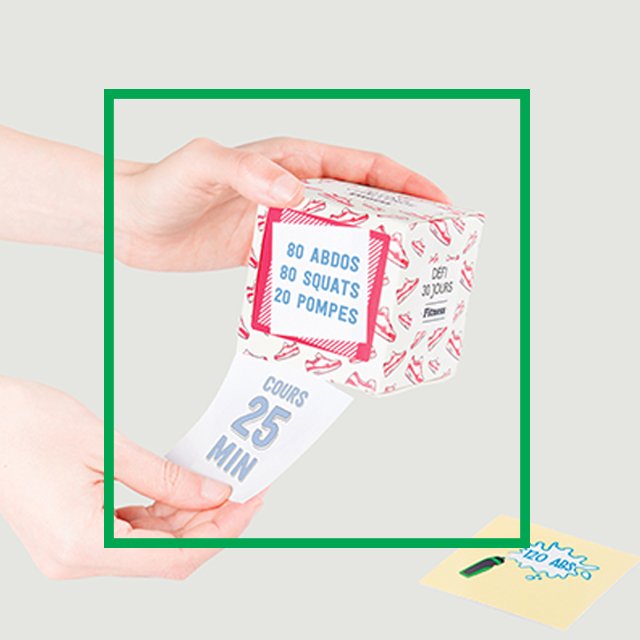 The goal of this notebook is super clever. You have 30 days to start sports with a new  surprise programme to discover each morning. 40 abs on Monday, a half hour of running on Tuesday. Wednesday: squat + push-ups. 1 month later: a bikini body at the key.
Fitness Calendar, DOIY available on l'Exception, €10
And in boutiques at 24 rue Berger, 75001 Paris. 01 40 39 92 34
A soft turban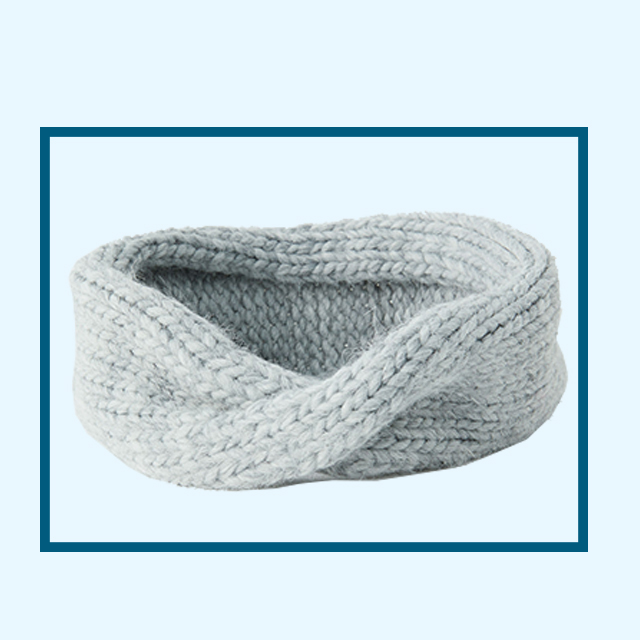 Or the art of being warm and highly stylish. We almost wish the temperatures would drop.
Grey turban, sold in boutiques and on Pull & Bear, €7.99
Great-looking earrings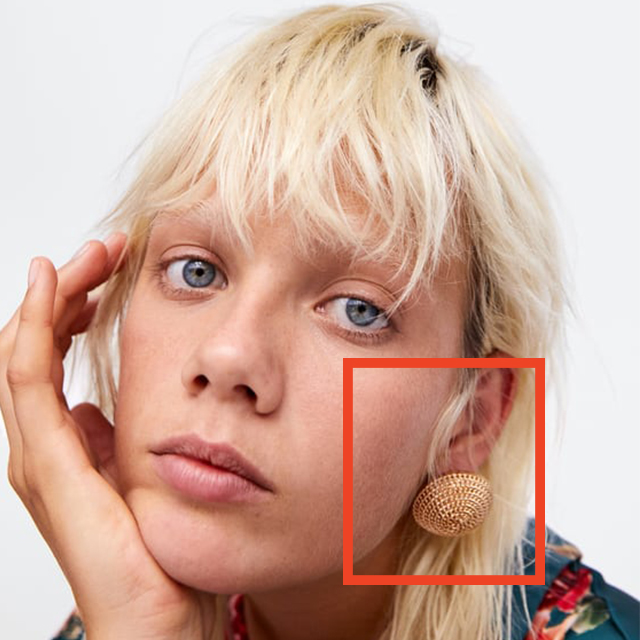 They look as though they came from a super hip designer or a shooting for Vogue. Well, not at all. Zara does it again with these fab round and golden earrings.
Earrings, available in boutiques and on Zara, €9.95
Tropical connexion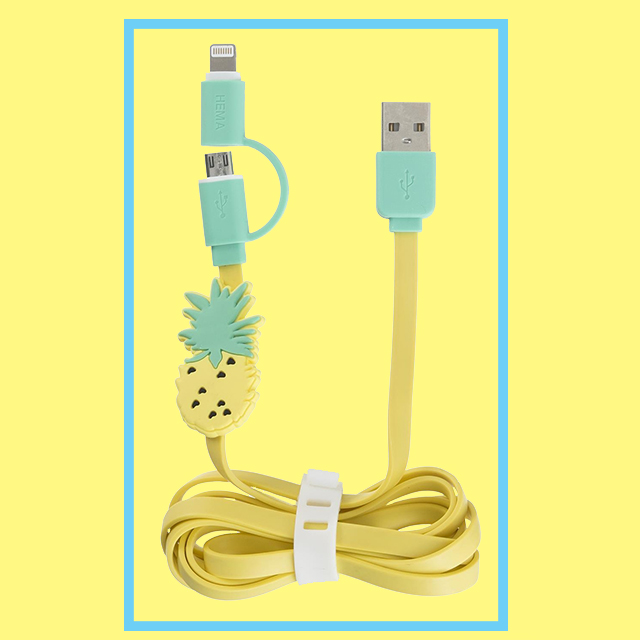 "Go a light?" That was before. The request of today's people? "Gotta a charger?" With this adorable pineapple cable, you will never be out of juice.
Pineapple charger, available in boutiques and on Hema, €7.50
The spiky decorating nugget!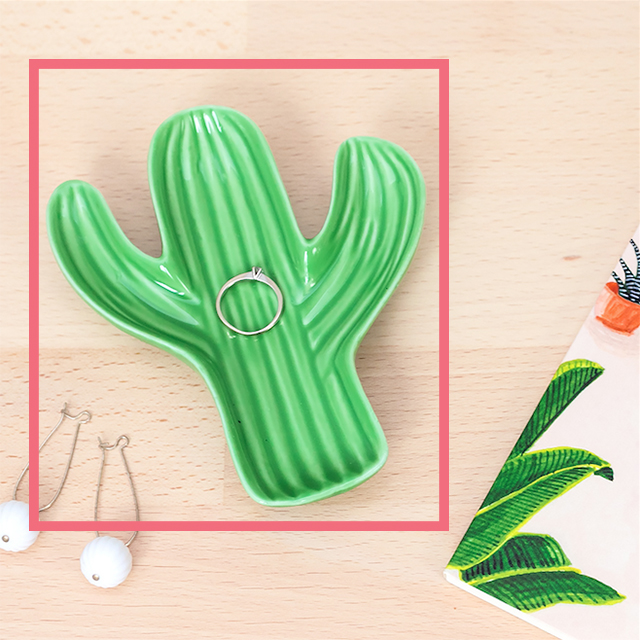 Be reassured, cactus mania is far from over! It comes in many shapes, it's in decoration that one finds it in an all-purpose cupola for our greatest happiness.
Cactus cupola, available on Bird on the wire, €7.90
Our kind of kitchen towel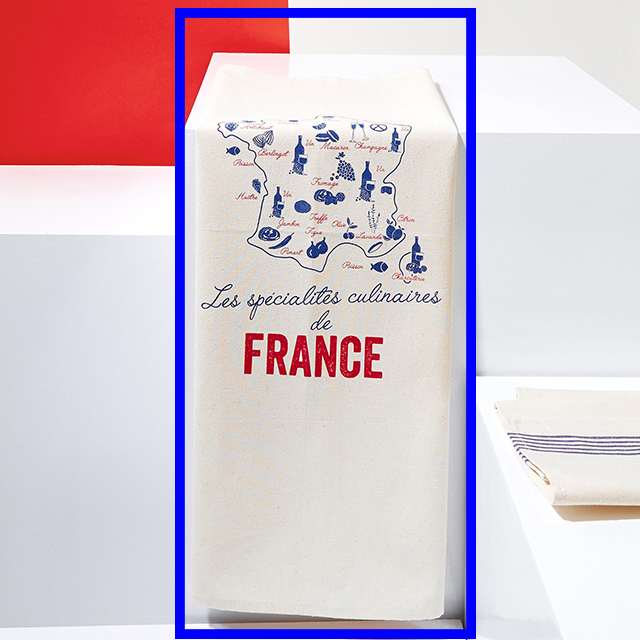 It's probably the most stylish collab' of the moment signed Tissage de l'Ouest, a super cool Made in France label for Monoprix. A great way to wipe your plates and pans in the map of France featuring culinary specialties.
The woven kitchen towel l'Ouest x Monoprix – Available in boutiques and on Monoprix, €7
The bible of Parisiennes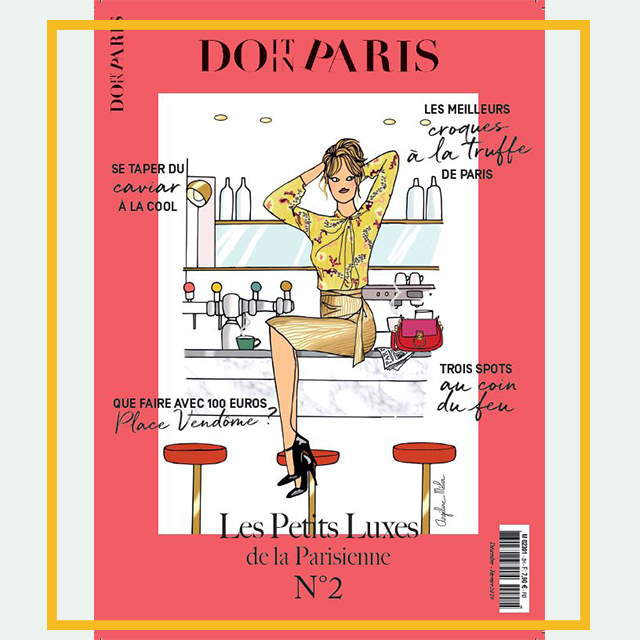 What to do with € 100 on Place Vendôme? How do be lent designer pieces? The best croque-monsieurs with truffle. The most handsome fireplaces in Paris or the clinic of labeled bags… All the best addresses are hidden in Les petits Luxes de la Parisienne, the city magazine by Do it in Paris that has just come out. A gift super close to you: you can find it on the newsstands!
City mag n°2, available in kiosque and on Do it in Paris, 7,90 €
Louis Vuitton crayons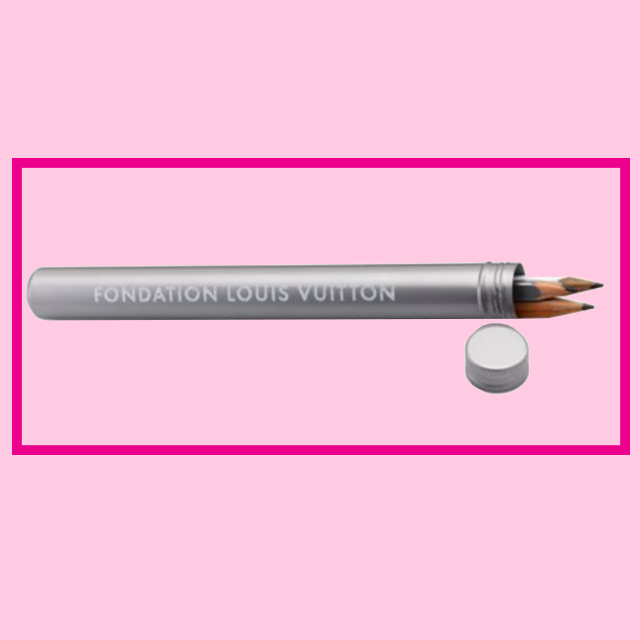 This labelled writing case is sure to be a sensation. And you can find it… at the boutique of the Louis Vuitton Foundation. The real snobbism of  arty Parisiennes.
Crayon case, available on site and at the Fondation Louis Vuitton, €10
8 Avenue du Mahatma Gandhi, 75116 Paris. 01 40 69 96 00
Small creams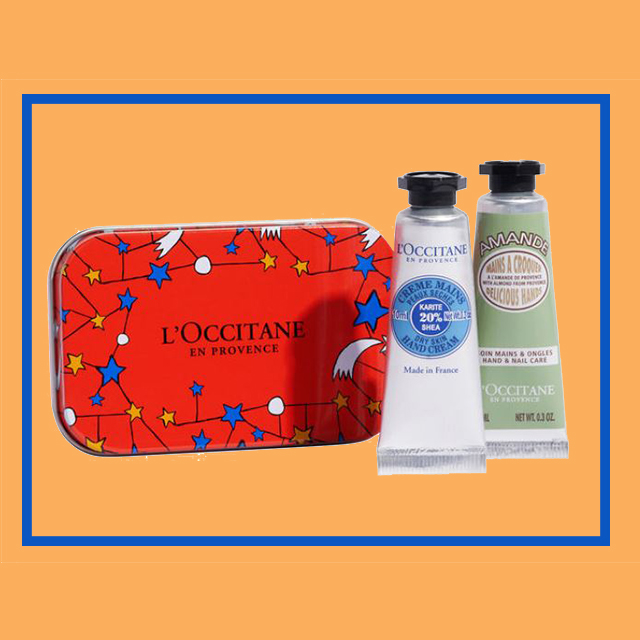 A duo of hand-creams with shea butter and peonies, absolutely darling, signed L'Occitane, to slip in your bag sac.
Hand-cream duo, available in boutiques and on L'Occitane, €7
Flamingo Mania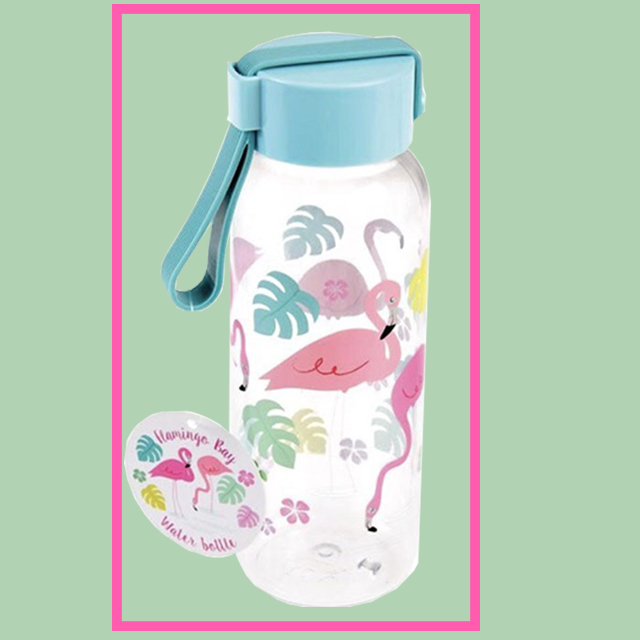 Do you have an overdose of pink flamingos? Never! But more a temptation to be more green. So switch your water bottles for this darling gourd to take everywhere with you.
Flamingo gourd, available in the boutique €9
35 rue de Bretagne, 75003 Paris. 01 42 77 12 82
The grocery list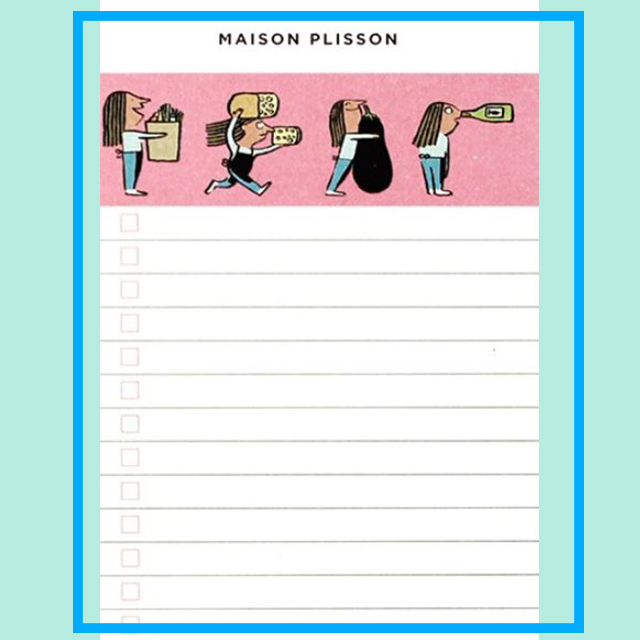 When the coolest Parisian grocery store encounters the SWAG-ISSIMO stationary label, it gives you the one and only shopping list that makes you want to get up and go do your market.
Maison Plisson x Papier Tigre, sold on the eshop, €6
And in the boutique 5 Rue des Filles du Calvaire, 75003 Paris. 01 48 04 00 21
The right crest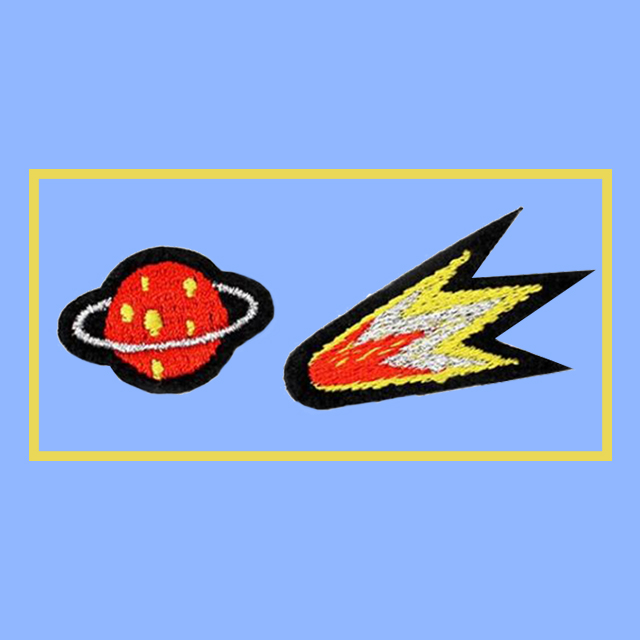 The small crest is the new indispensable of a Parisian or a Parisienne to give style to a cardigan or dress up a shirt collar.
Macon & Lesquoy, sold on the eshop, €10
And in the boutique 37 Rue Yves Toudic 75010 Paris. 09 53 92 89 70
Crazy Pin's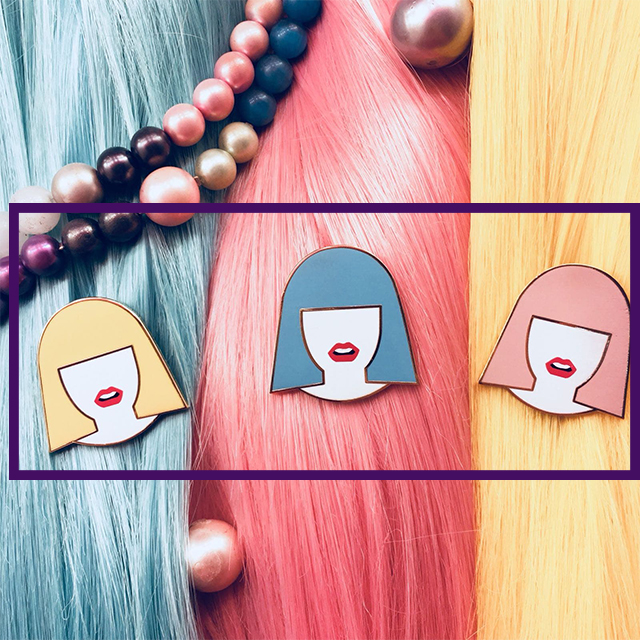 Irresistible. Bambi, the famous dancer of the Crazy Horse, imagined a pin's featuring the gals of the troop and their famous "square".
Pin's, sold at the boutique of the Crazy Horse, €10 each
12 avenue George V, 75008 Paris. 01 47 23 32 32
The notebook for ditzy gals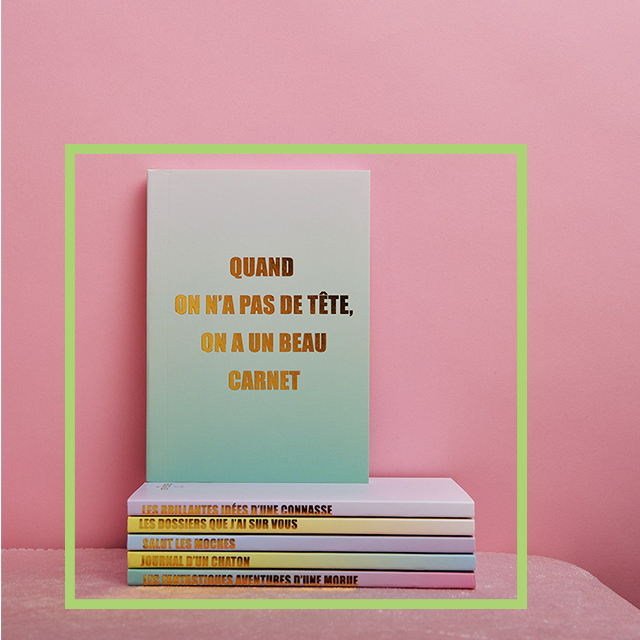 We knew that the small label of the Félicie stationary store was filled with funny and clever ideas. It's pretty note book "Quand on n'a pas de tête, on a un beau carnet" (When you have no head, you have a notebook) will allow disorganized girls to write down all their good des resolutions for 2019.
Carnet Félicie also sold on the eshop and in points of sale, €10
Couture bath suds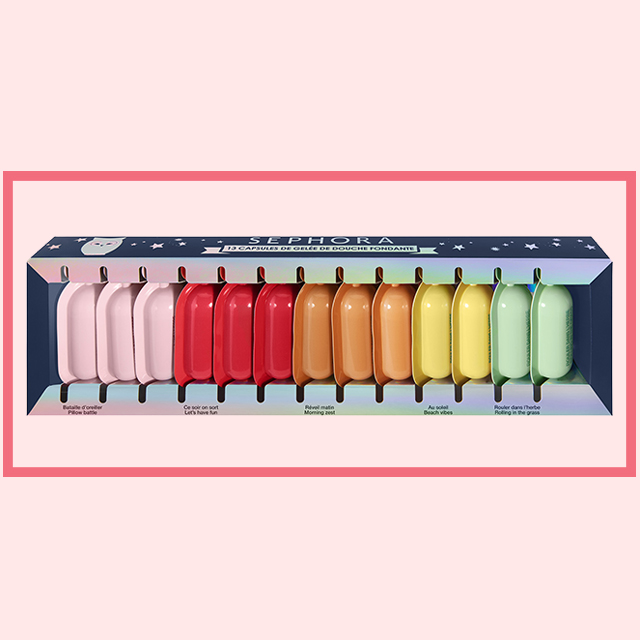 Capsules as pretty as macaroons to enjoy a luscious bubble bath…
Bubble bath capsules, sold in boutiques and on Sephora, €10.99
Stylish lacquer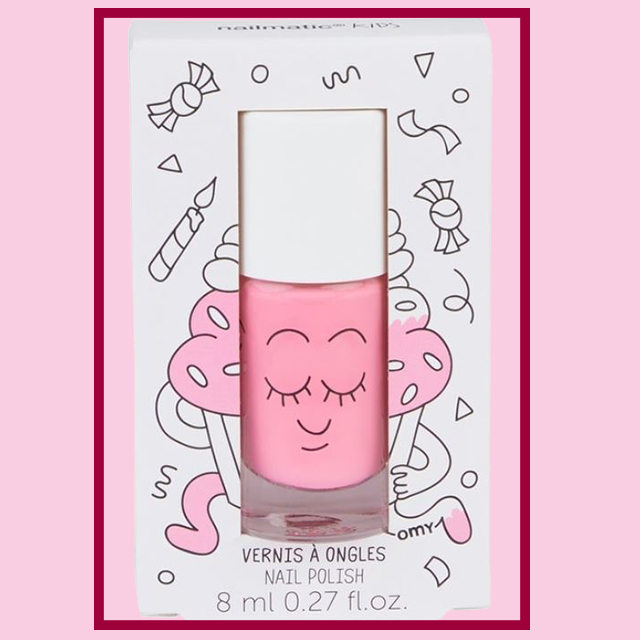 This candy pink nail polish, with a very girly packaging, is almost winking at you.
Pink nail polish, available in boutiques and on Galeries Lafayette, €8
Sequin candle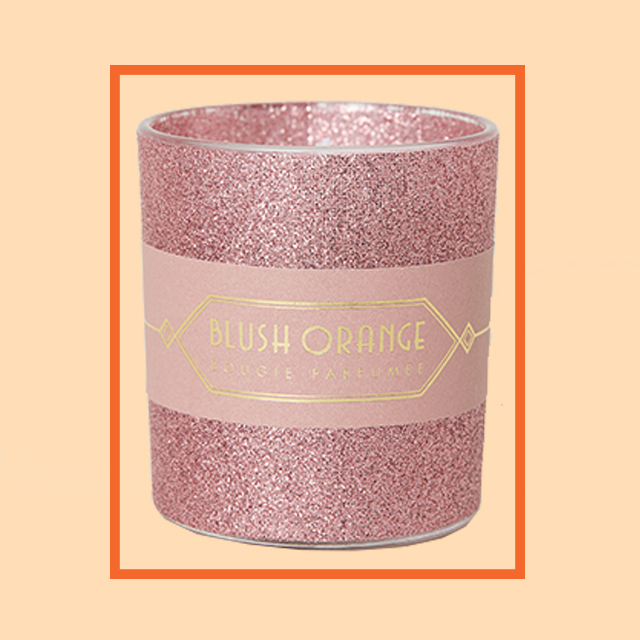 "Candles? You never have enough." Such is the mantra of your buddy/BFF/sister, this ultra girly orange blush scent candle is THE gift by excellence to be shopped!
Candle with sequins, H&M Home, sold in boutiques and on the eshop, €4.99
Careful: masterpiece!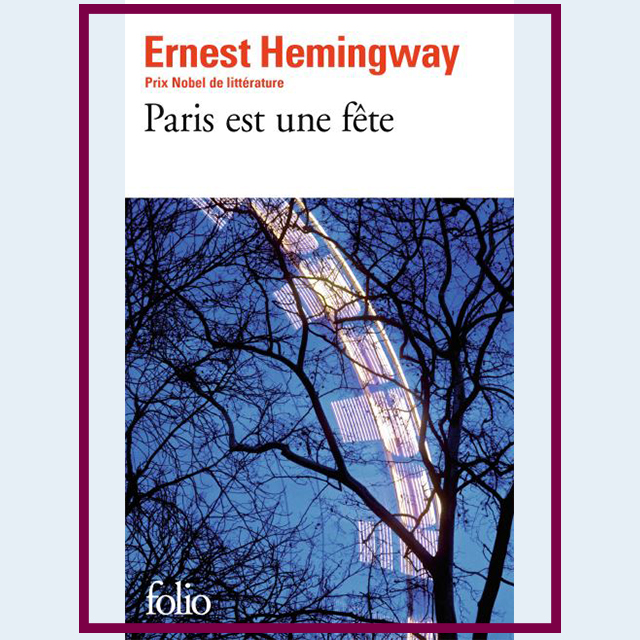 Paris is a Moveable Feast. A good reason to dive back into this Hemingway best seller or the portrait of a young writer during the Roaring Twenties in Paris.
Paris is a Moveable Feast, Ernest Hemingway, sold at Fnac and in boutiques, €8.30
Netflix addict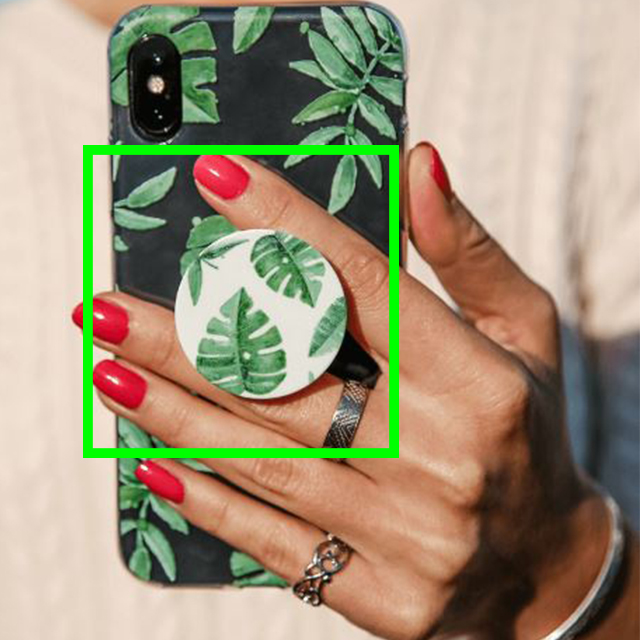 Are you tired of watching series on your telephone in contortion mode? With this super cool phone support with the print of your choice (palm tree, tartan, marble, leopard…) you can fit it anywhere, anytime! To finally finish your episode in peace… You are most welcome!
Phone support, available on Accoo, €9.90
And in boutiques at 102 Rue des Poissonniers, 75018 Paris. 06 88 97 05 87

Also discover the 10 chic soaps to embellish your bathroom