" Come with a gift at 15 € max ! "... This is the new Christmas mantra with friends, in the tribe or between colleagues, directly inspired by the American Secret Santa . Challenge accepted ! For a wow effect on a mini budget , here is a selection of cutting-edge gifts that are really eye-catching, selected from the most prestigious or astonishing houses… Real little luxuries , just the way we like them!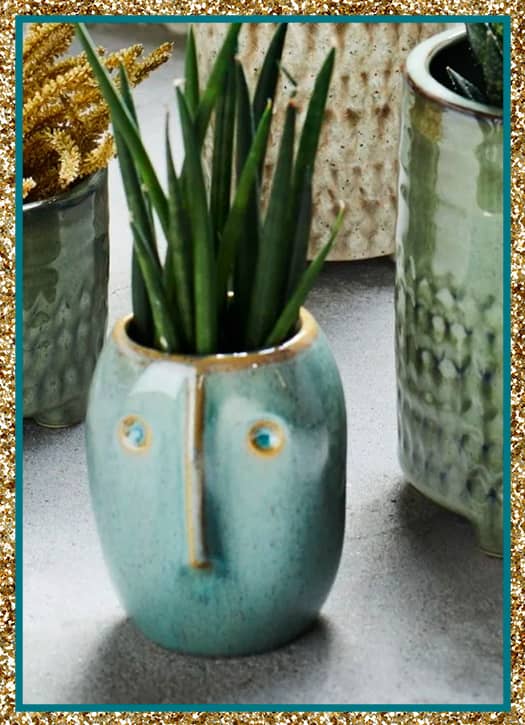 A cute little pot to plant your cactus with a bit of soil like a mini garden, unless you prefer it in a vase version to give your face flowery hair!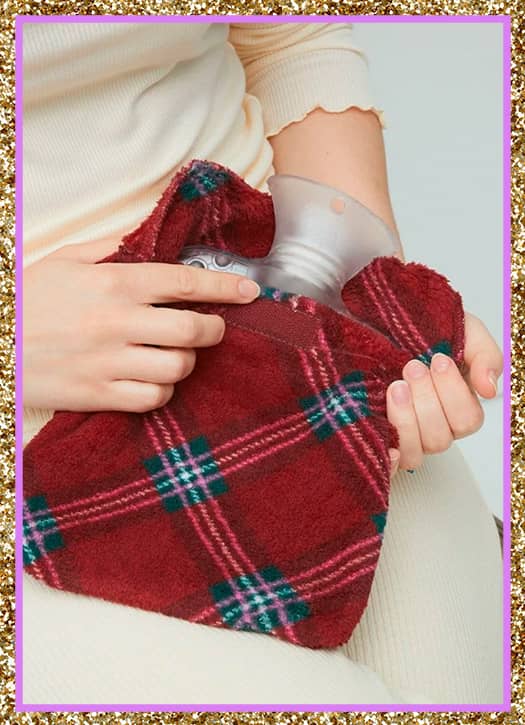 The small tartan hot water bottle from Undiz calls for " no stress " with its fleece material that covers us with softness. An essential object of winter against which we snuggle up for optimal comfort.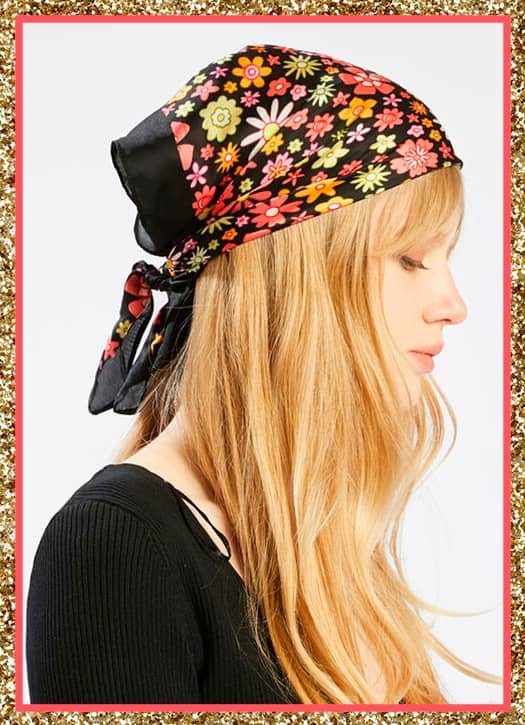 Worn around the neck, on the wrist or in the hair, a duo of floral print scarves with a seventies air, bang in tune with the times.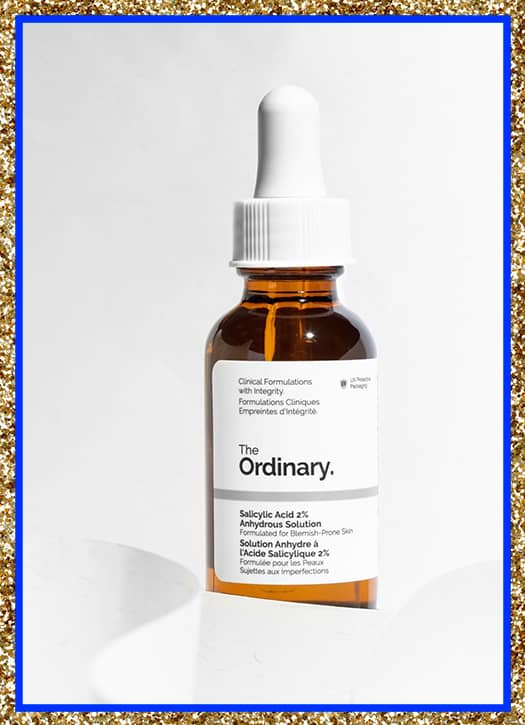 It's the new clean skincare The Ordinary that beauty influencers are obsessed with. Both exfoliating and moisturizing, it tightens pores and illuminates the complexion from the first application.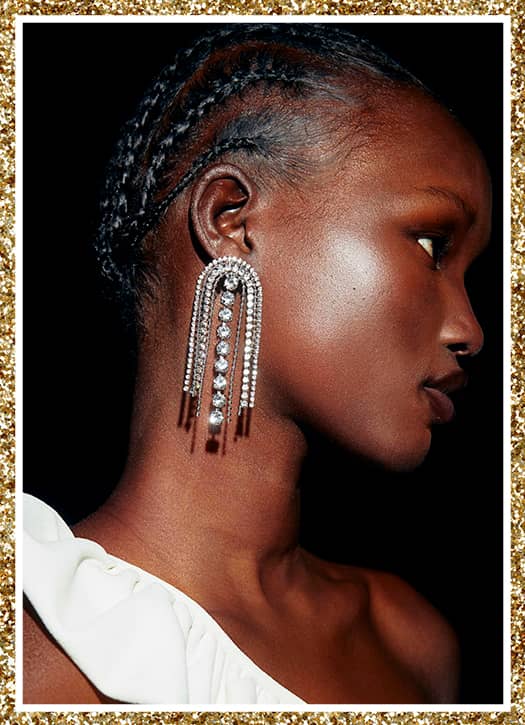 They look like they came from an ultra-hype designer or from a Vogue shoot . Eh eh. But no. H&M hits hard once again with these sublime rhinestone earrings. To wear at New Year's of course, but also with your favorite cuddly sweater to illuminate the face on a daily basis.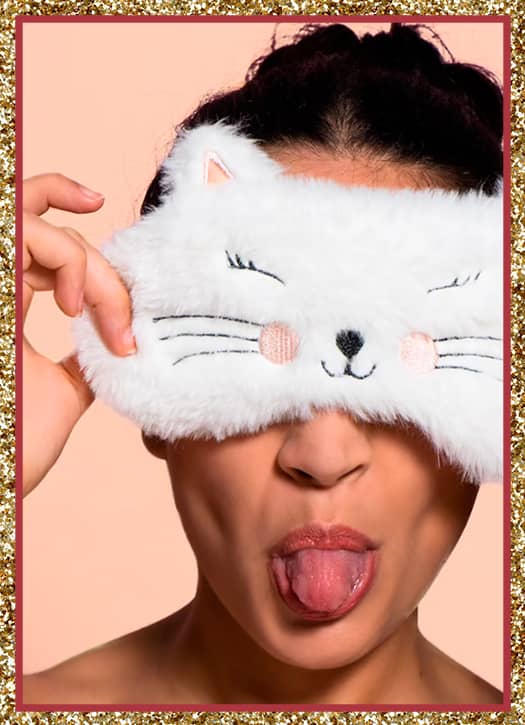 The most kawaii sleeping mask can be found at Nocibé , to lull the little sleeping kitten to sleep.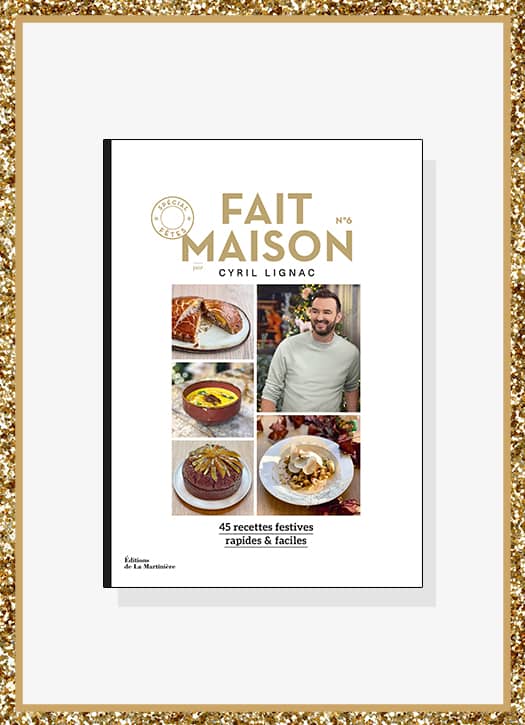 We can't help it, the crunchy gourmet chef Cyril Lignac makes us addicted to his recipes. We force his Secret Santa to test one of his brand new 100% festive collection...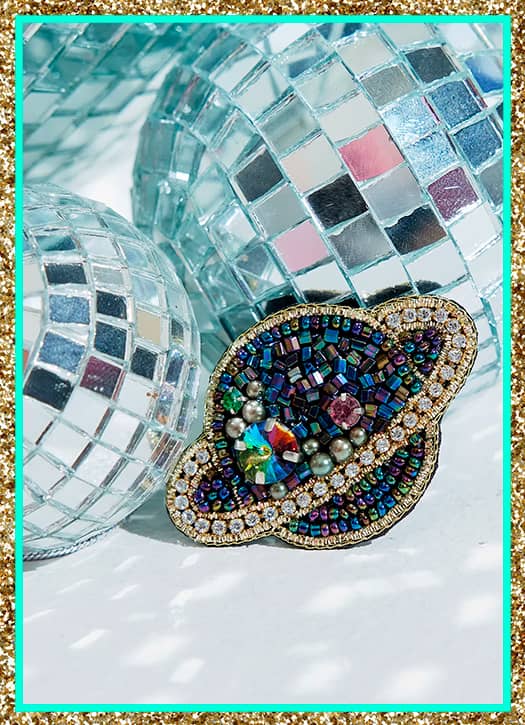 With Promod , the planets are aligned! You can hang this pearl and rhinestone brooch on a long coat, a sweatshirt, a hat and even a bag.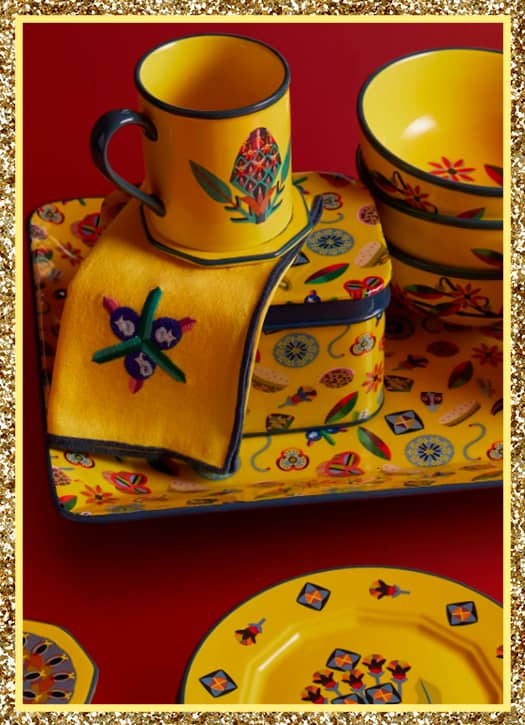 It's the fashion and decoration sensation of the season. Monoprix invited the artist Pierre Marie to sign a collection that mixes incredible prints, warm colors and vintage inspirations, including this mug with a very Provençal vibe.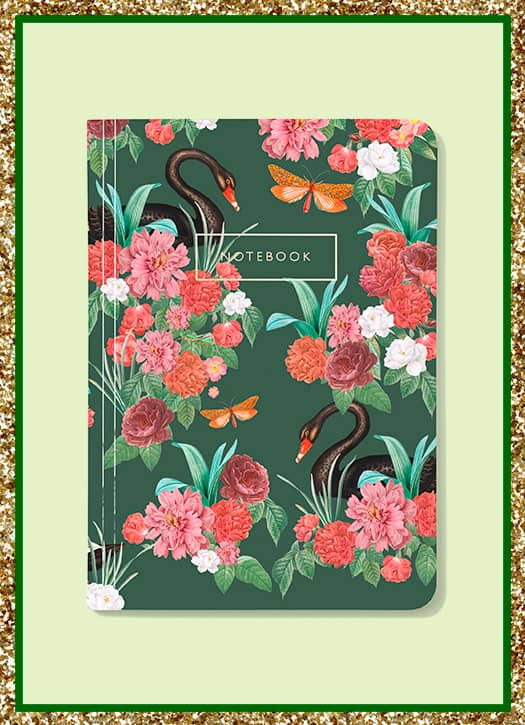 Obligatory visit to Creative Lab Amsterdam for an arty notebook printed with flowers and swans to write down your to-do lists or scribble discreetly during endless meetings.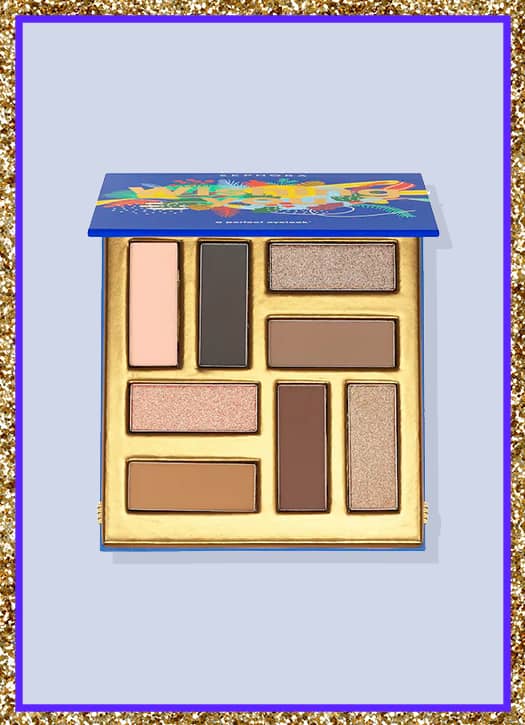 Here is a chic gift to offer! Sephora unsheathes a palette of essential shades that will become the number one object of desire for all make-up obsessives.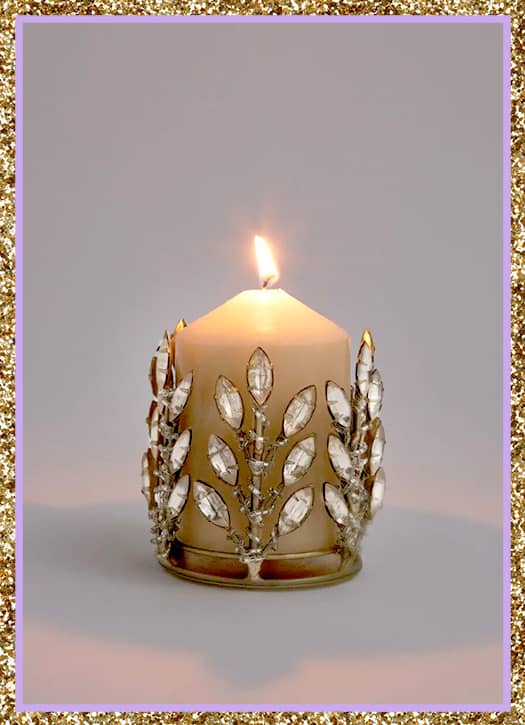 The golden candlestick of El Corte Ingles is the best way to offer an olfactory identity to its interior. We love it because it highlights all the candles!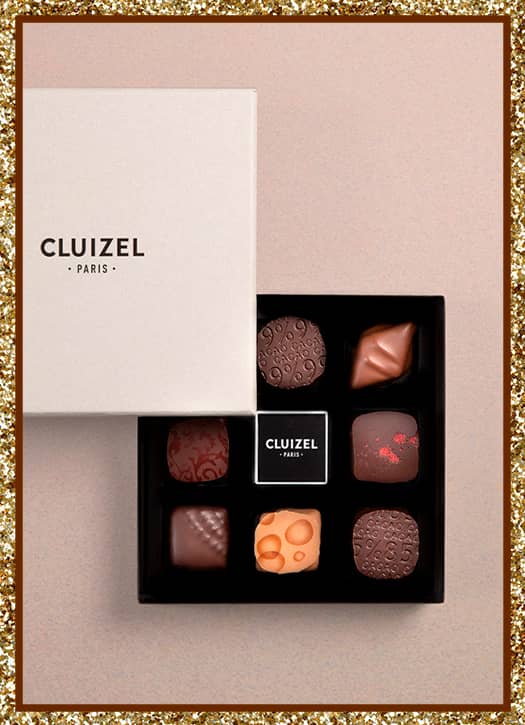 Impossible to stop once you start typing in this beautiful assortment of chocolates signed Cluizel .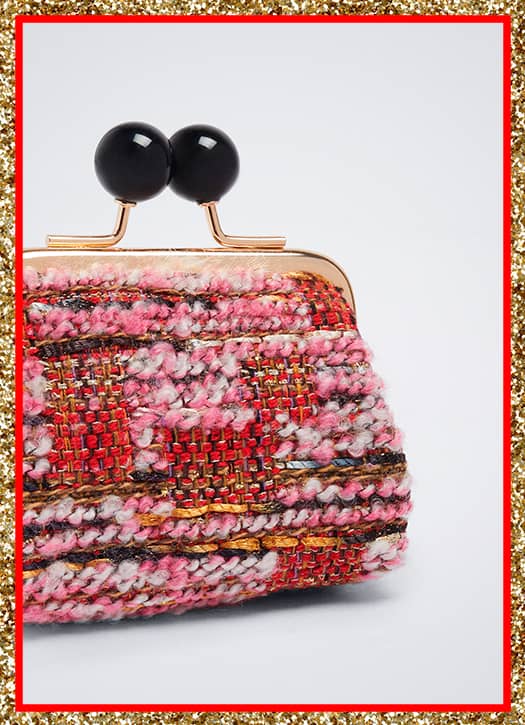 T he perfect little fashion accessory signed Sometimes to slip in your change and have a little coffee on the terrace or just put on your AirPods .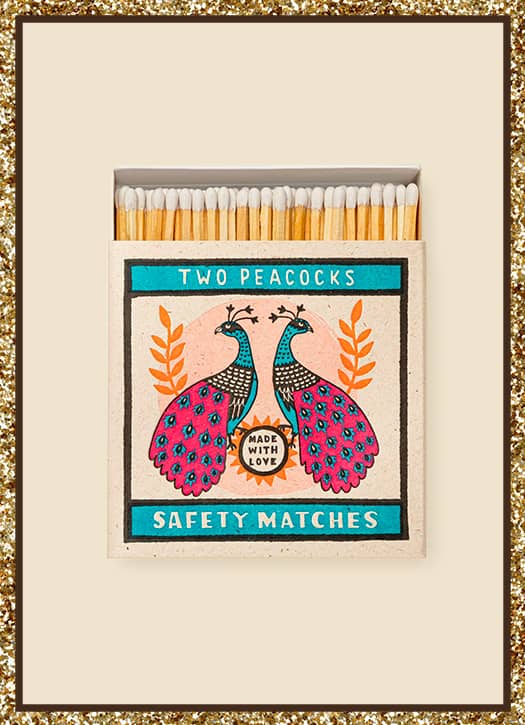 Archivist maxi matches to catch at Fleux to stop burning your fingers by lighting candle bases .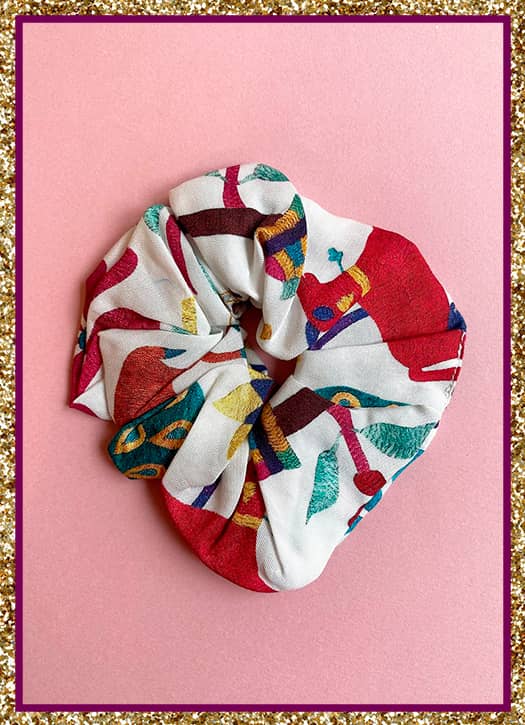 Soi Paris uses its printed fabric scraps to make scrunchies that will look as pretty on the wrist as on a ponytail.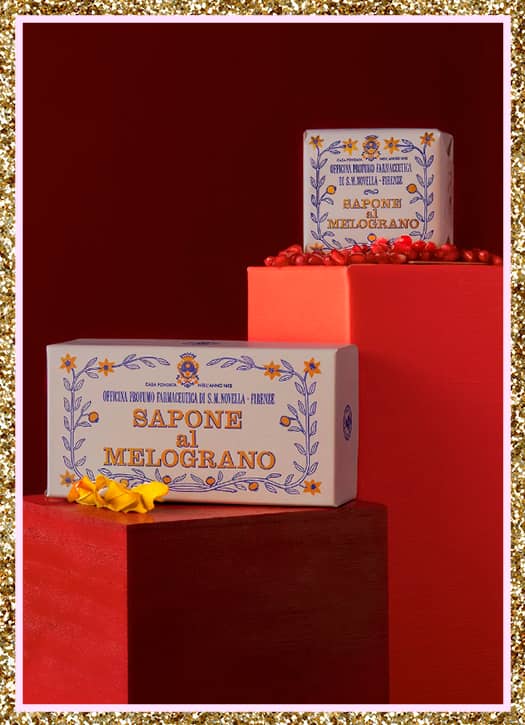 Nothing could be more chic than Santa Maria Novella beauty products , a venerable Florentine house that has been selling the most precious smells of the Boot for 800 years.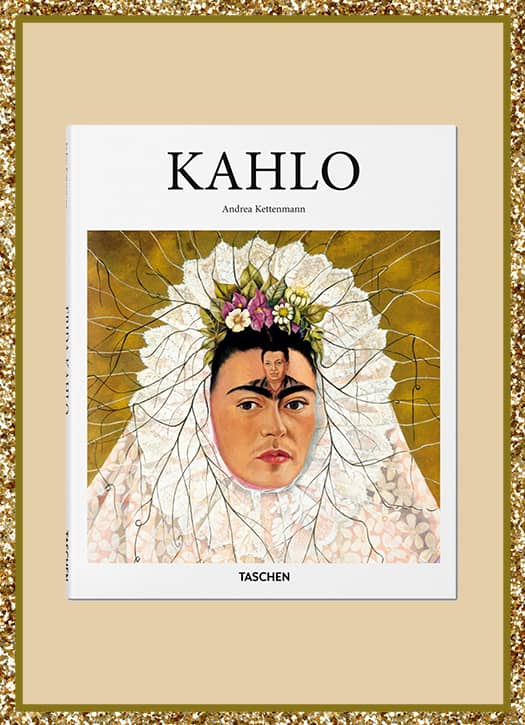 Andrea Kettenmann brings together the most beautiful works of the iconic Frida Kahlo in a Taschen book inspired by her tumultuous life. A must-read for those who loved the exhibition at the Palais Galliera .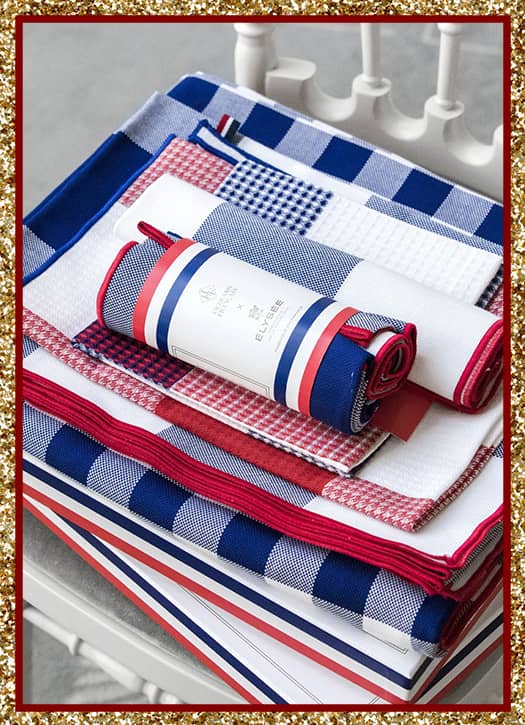 Among the selection of excellence and 100% cocorico from the Boutique de l'Elysée : an ultra-elegant tricolor hand towel to complete its kitchen equipment.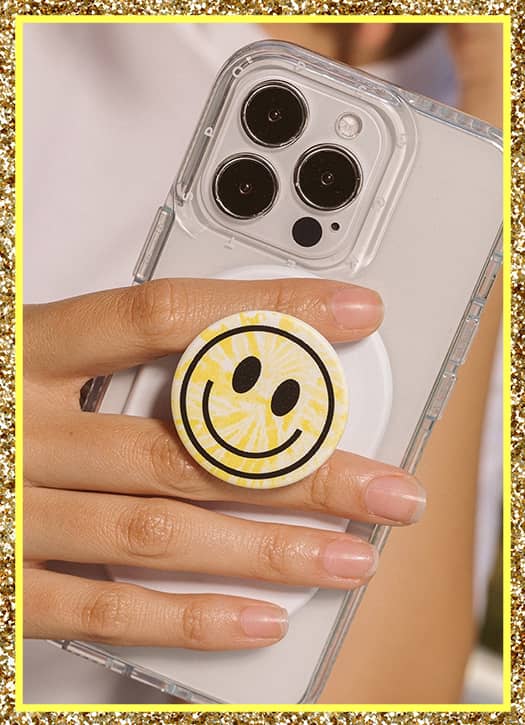 A phone holder that gives the smile, to stall anywhere, anytime to end your episode in peace!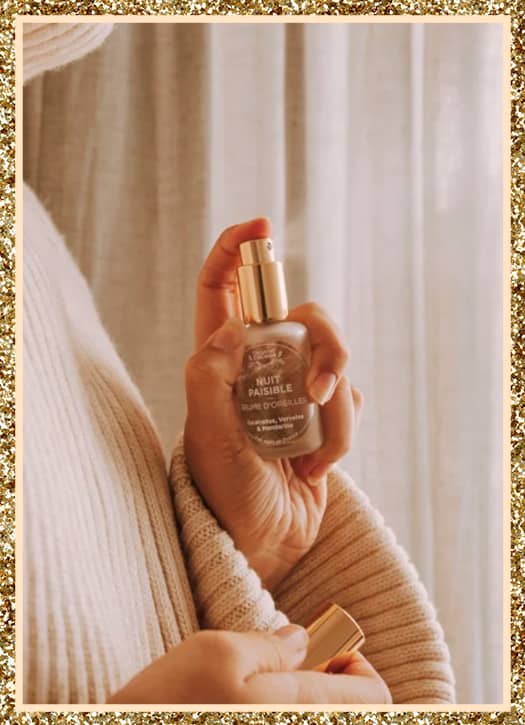 An ultra-soothing Organic Cocoon pillow mist with citrus scents to sink into bed and never get out of it again. Chick?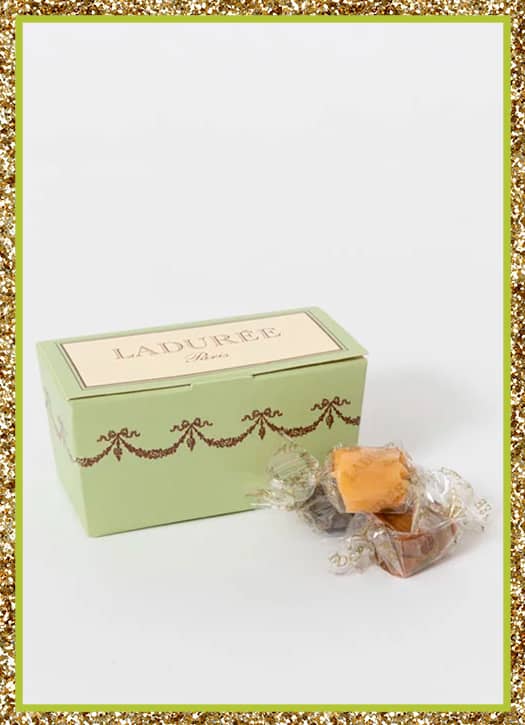 We couldn't have dreamed of a better snack at Ladurée ! A small box of sweets is always a pleasure... Especially caramel ! Infinitely yum.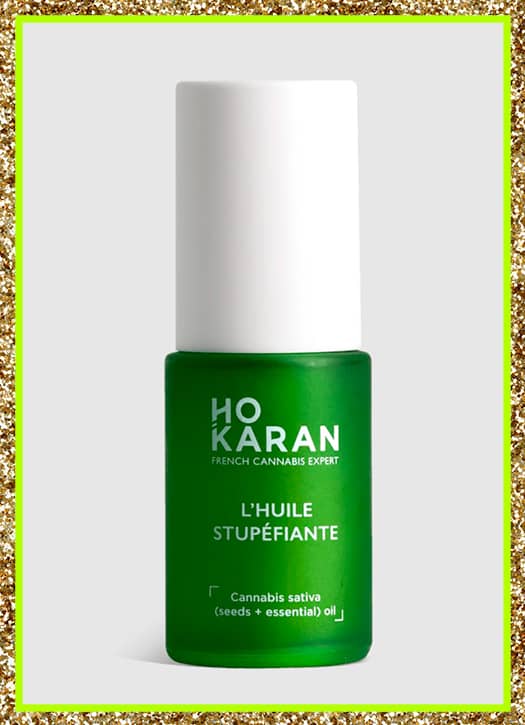 For the face, body, hair and beard: Ho Karan offers its multi-purpose oil to nourish, soften and hydrate.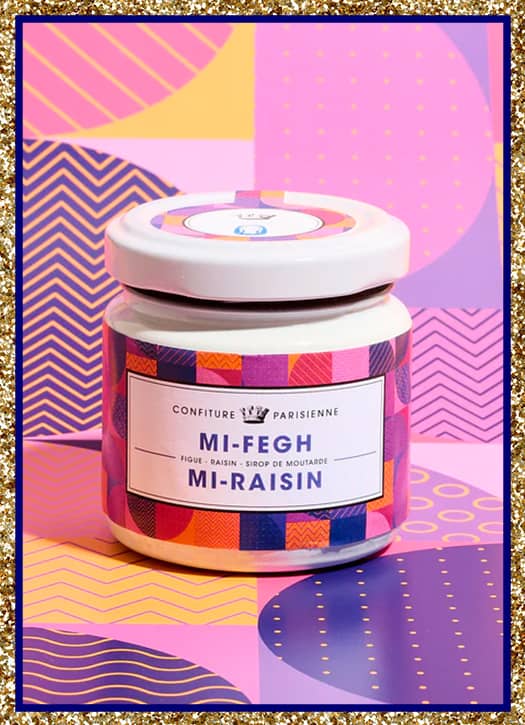 Confiture Parisienne presents its secret savory recipe: a condiment of purple figs, black grapes, mustard syrup. Yum !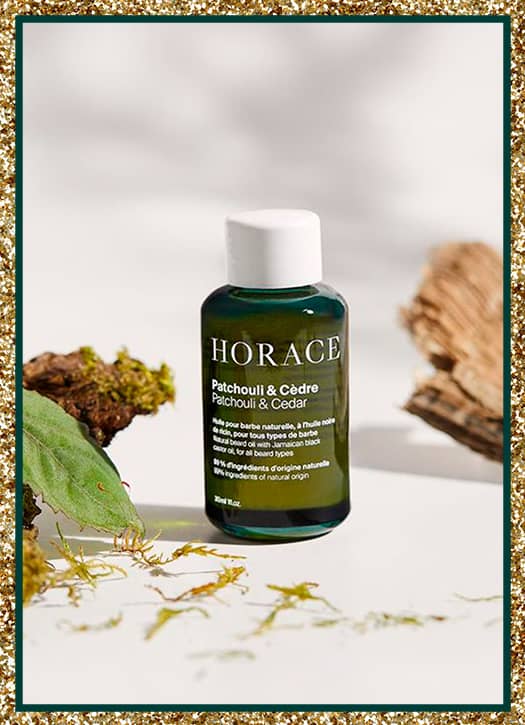 The must-have for bearded men: Horace oil , made from 99% natural products, is perfect for softening beards without leaving any greasy feeling… and which smells so good!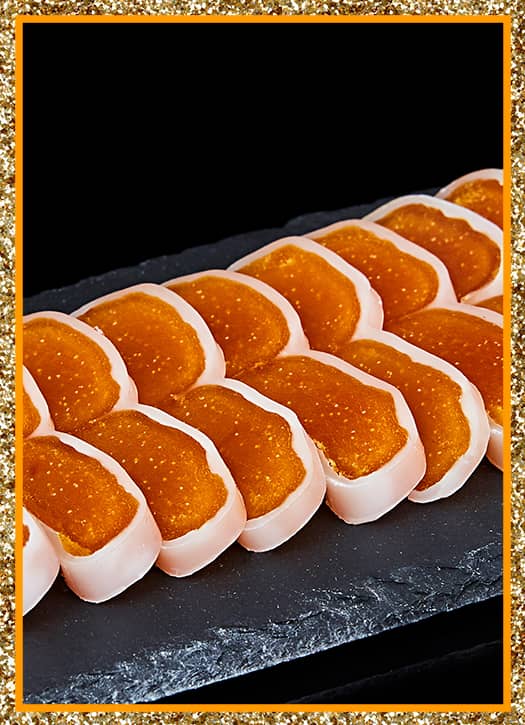 For lovers of iodized flavors , a little salty gift that will have its effect! Dressed in a dress of beeswax in order to best preserve its conservation , this bottarga made up of salted and dried mullet eggs is the prettiest of all gourmet gifts .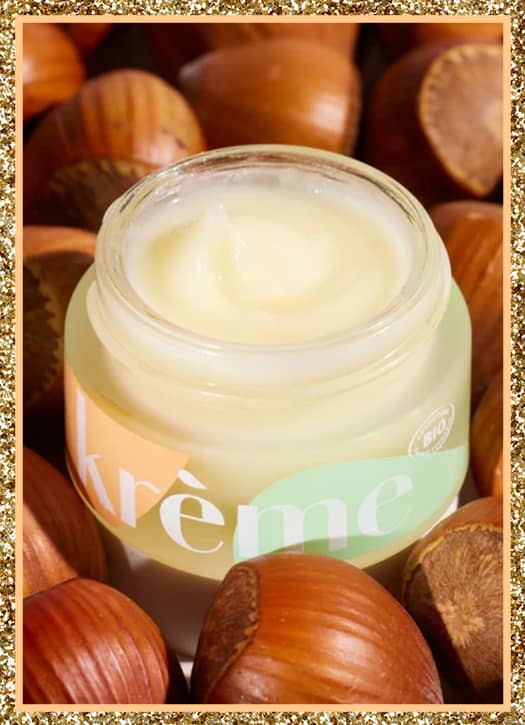 Krème's hazelnut lip balm is a real vegetable delicacy that contains 100% natural and certified organic ingredients for very soft kisses.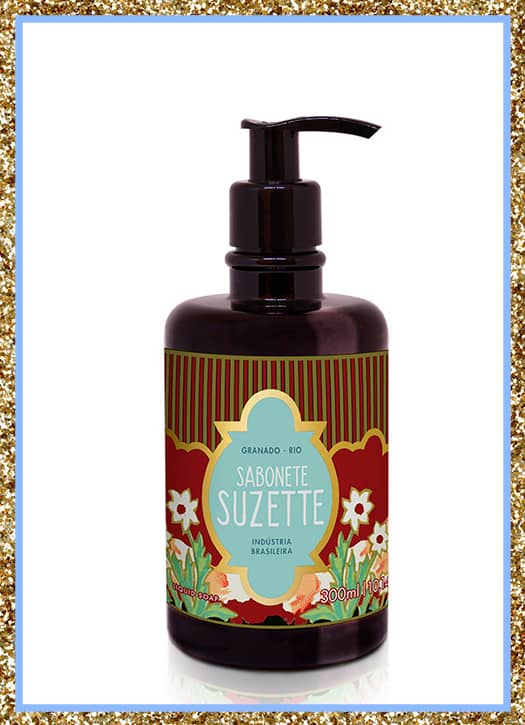 Granado 's liquid soap is as beautiful as it smells good for washing your hands and pimping your bathroom.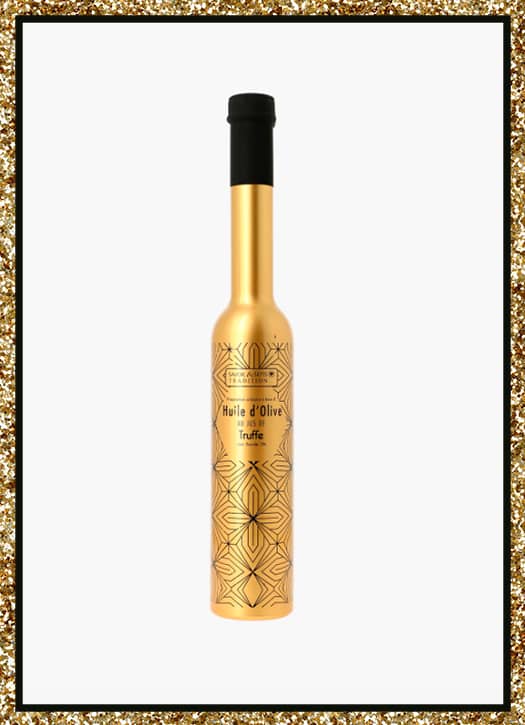 A pretty bottle with a flowery design that contains this precious nectar with Périgord Brumale black truffle juice : a must-have in the kitchen of any self-respecting epicurean !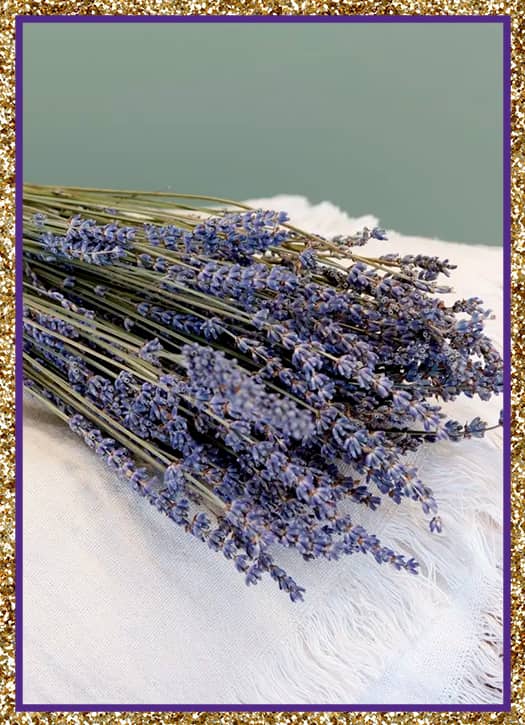 For those nostalgic for summer holidays who want to bring a little Provençal touch to their interior decoration: a pretty bouquet to place prominently to enjoy the soothing virtues of the smell of lavender .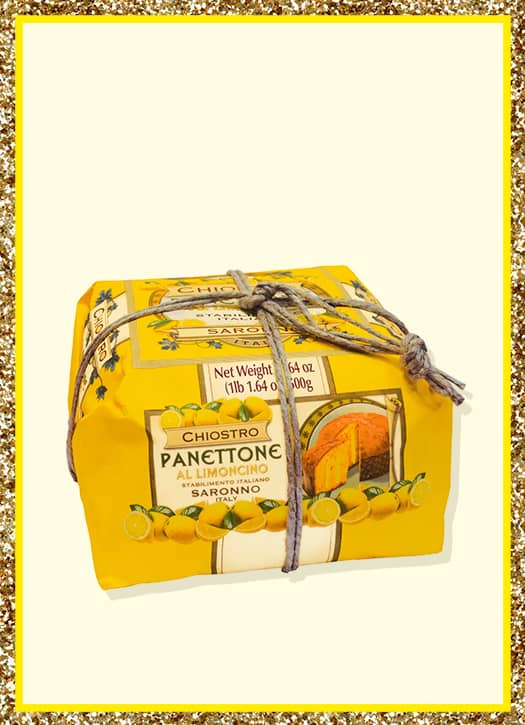 There are those who love panettone and others who complain about candied fruit . The version with lemon peel will reconcile all gourmets, to find at Eataly , the most sophisticated Italian grocery store in Paris.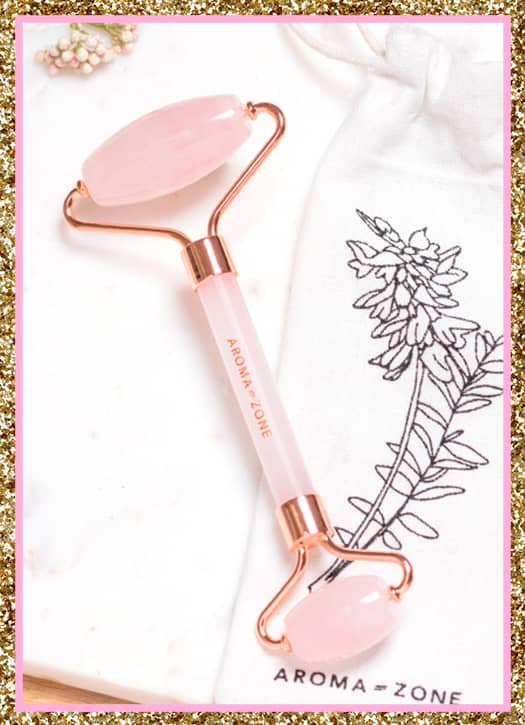 It improves the elasticity of the skin, decongests the eye contour and brings radiance to the skin. Clearly, the Aroma-zone Face Roller in rose quartz is a must-have for beautystas!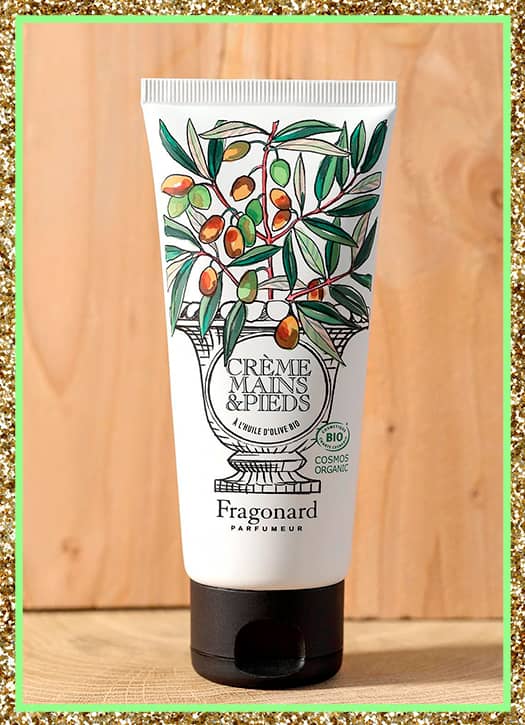 It's the perfect beauty product for magical hands and very soft feet: Fragonard cream with olive oil makes us want to go on vacation in Provence.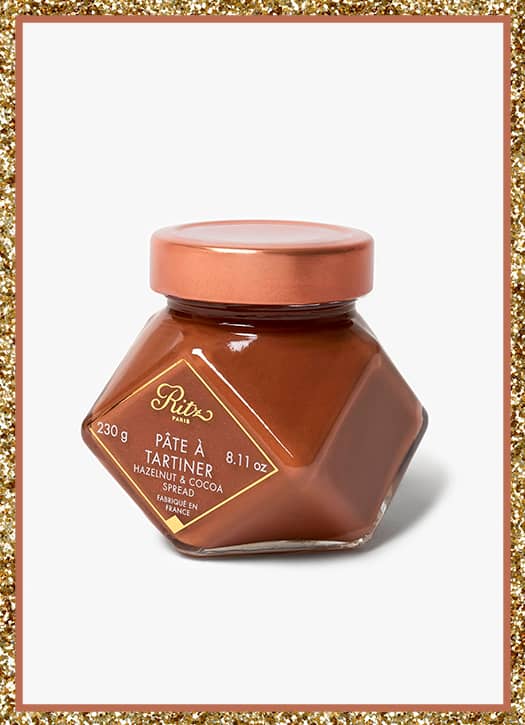 Connoisseurs love the Ritz 's 5-star spread , made only with roasted hazelnuts, cocoa powder, milk and Bourbon vanilla, to be grabbed directly from Place Vendôme . As a bonus: the pretty little signature blue bag for a gift package with the most beautiful effect.
Also discover the most beautiful precious jewels to offer and 10 fashion obsessions for less than 100 €