"Come with a gift at no more than €15!"... This is the new Christmas mantra with friends, as a tribe or between colleagues, directly inspired from the American-style Secret Santa ... Challenge accepted! For a terrific effect with a mini budget, here is a small selection of trendy gifts that really do the trick, selected from the most prestigious or surprising houses … Just the kind of small luxuries we adore!
A deluxe jam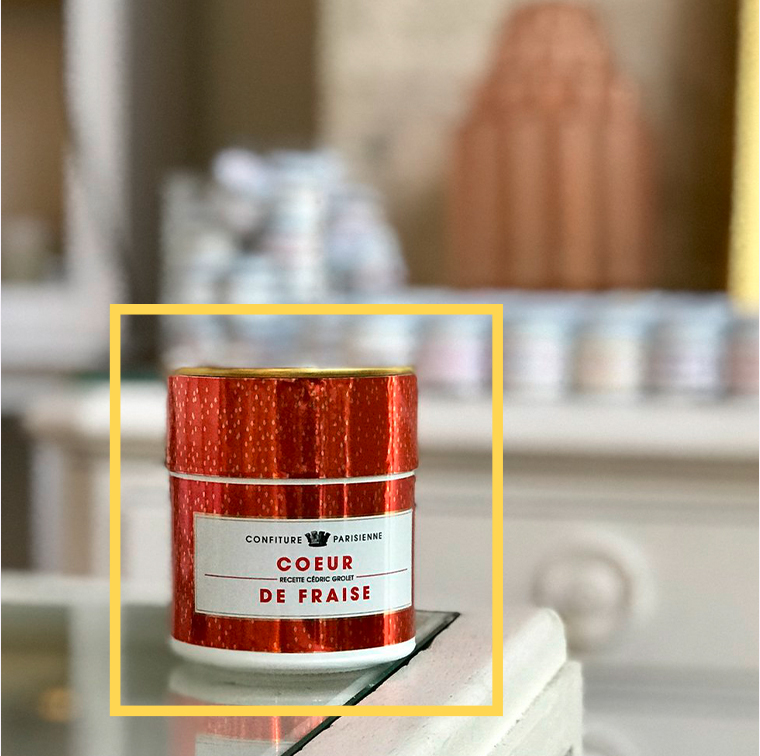 SO chic: impossible to make a misstep with this Made in Paris jam by Cédric Grolet considered one of the best jam labels in the world, Confiture Parisienne. Careful: dipping your spoon exposes you to serious fruit addictions.
Confiture Coeur de Fraise, Confiture Parisienne, €14.90
Great looking barrettes and earrings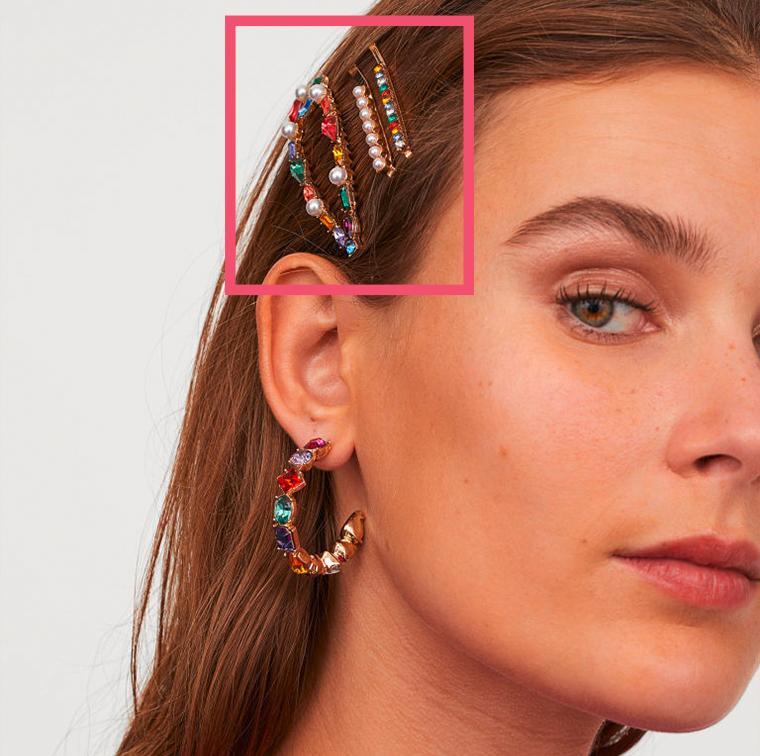 They seem to have been designed by a super trendy creator or a shooting for Vogue. Hehe. But no. H&M does it again with these wonderful barrettes and earrings with coloured pearls. To be worn in a playful accumulation for even more impact.
Set of barrettes and earrings, H&M, €12.99
TROPICAL CONNECTION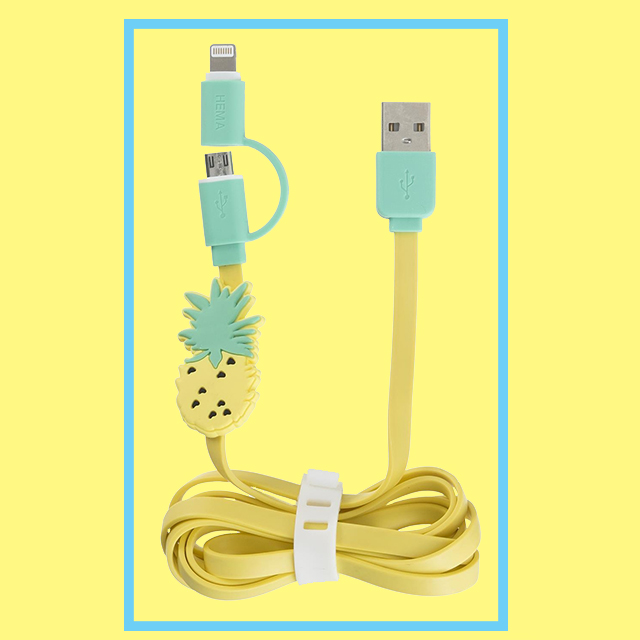 "You have a light." That was before. The request of today? "Do you have a charger?" With this adorable pineapple cable, you will never find yourself out of juice.
Pineapple charger, available in boutiques and on Hema, €3
A TREASURE SIGNED HERMÈS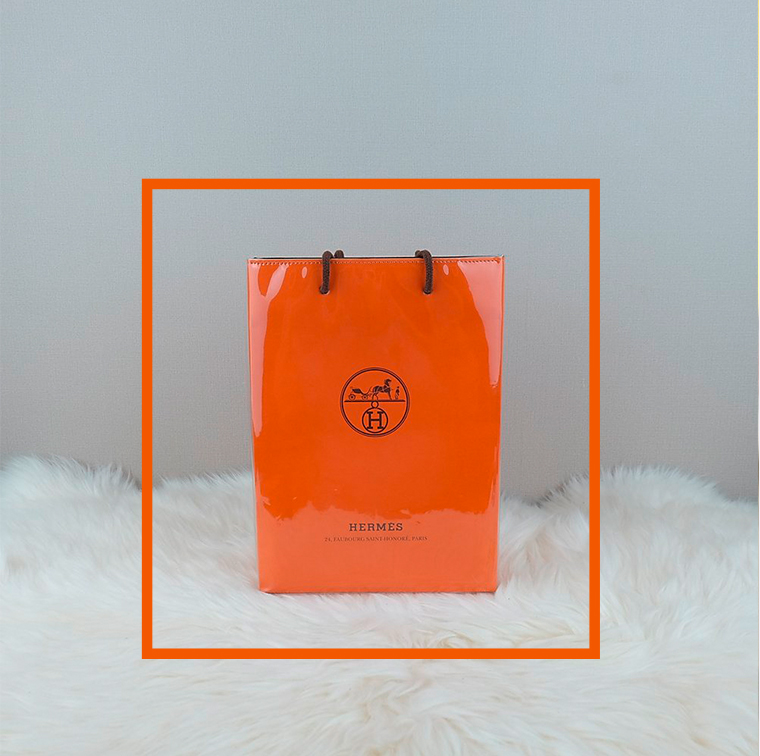 It will look super chic under the Christmas tree. An orange bag… filled with spiritual goodies. At the heart of the Hermès flagship on Rue de Sèvres is nestled the Chaîne d'Encre bookshop, with a selection of books on art, architecture or fashion
with a few nuggets at less than €15.
Chaîne d'Encre, at the Hermès boutique, 17 Rue de Sèvres, 75006 Paris, 01 42 84 41 57
GORPCORE LACES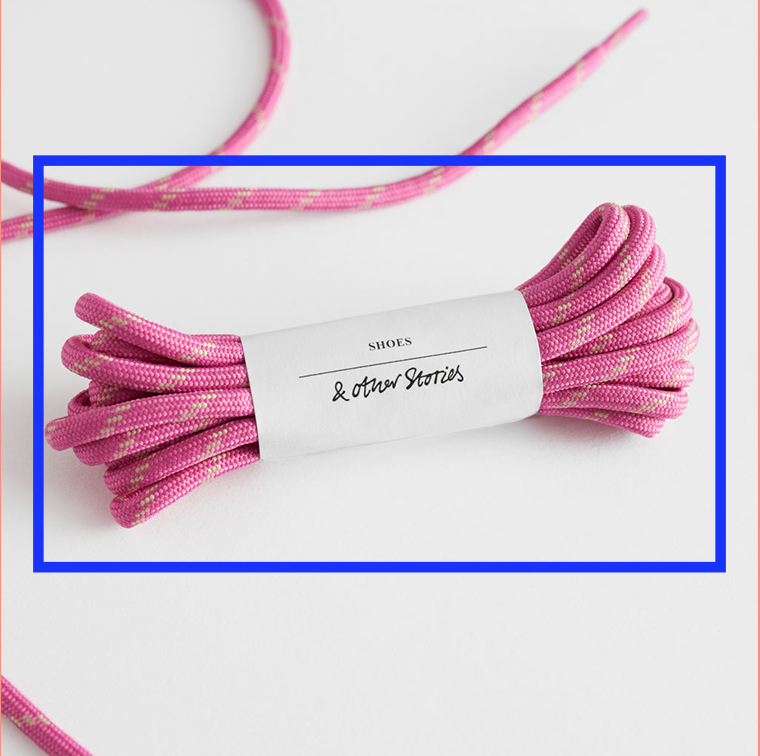 Do you know gorpcore? The chic hiking trend dear to Gucci is still popular this year and even replaces shoe laces for a Quechua-compatible version. But in Barbie pink, if you please!
Hiking-spirit shoe laces, & Other Stories, €9
THE BIBLE OF PARISIENNES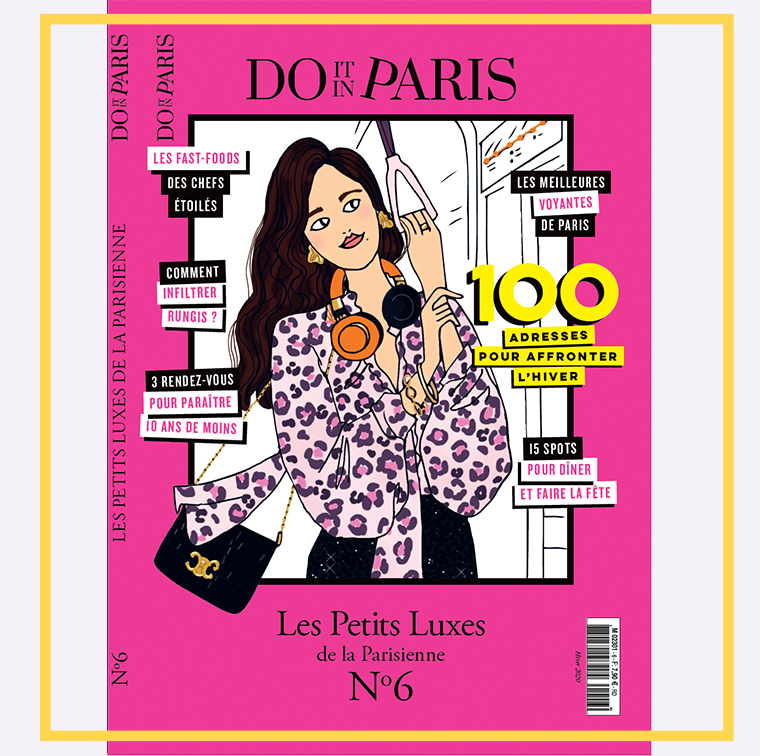 HO TO infiltrate Rungis? Where to go for a smart fondue in Paris? Where are the stocks of leading brands hidden? How to nab the mobile number of the stars' astrologists? All the best addresses are hidden in Les petits Luxes de la Parisienne, the latest city-magazine signed Do it in Paris. A gift close to your home: you can find it on all the news stands!
City mag n°6, available on newsstands and on Do it in Paris, €7.90
LOUIS VUITTON PENCILS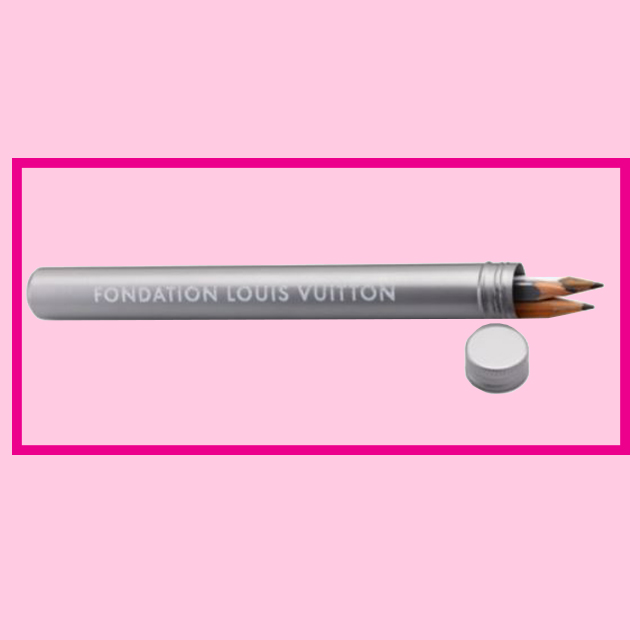 This special labelled pencil holder is sure to create the buzz. And it can be found at the Louis Vuitton Foundation. The real snobbism of arty Parisiennes.
Pencil holder, available at the shops and on Fondation Louis Vuitton, €10
8 Avenue du Mahatma Gandhi, 75116 Paris, 01 40 69 96 00
A NATURAL BEARD OIL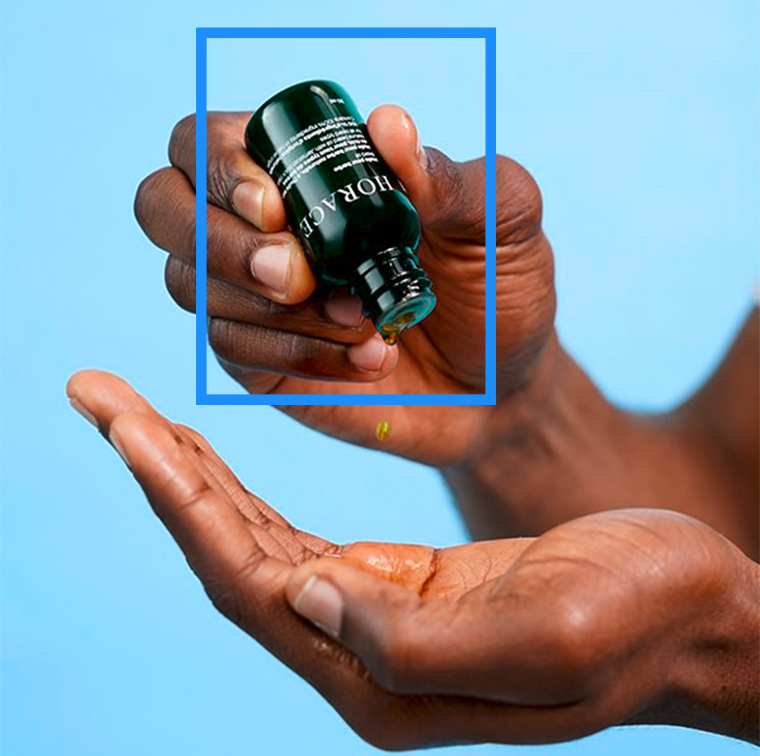 The favourite Frenchie beauty label of neo-hipsters, aka Horace, launches its beard oil formulated with100 % natural ingredients: black ricin oil to nourish and soften facial hair, argan oil for extra softness and moisturisation, almond oil for extra shine. Without any oily sensations!
Beard oil, Horace, € 11
NETFLIX ADDICT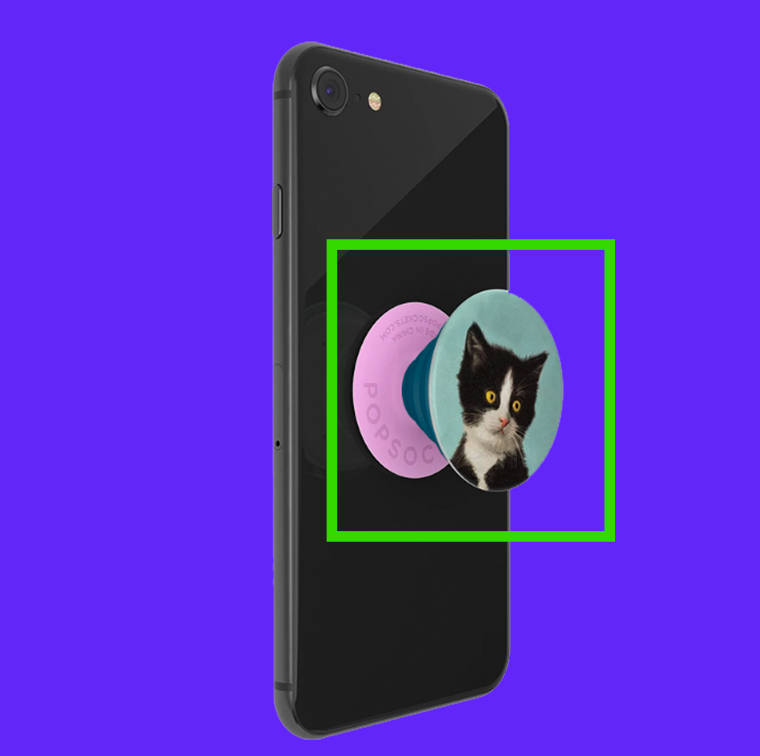 Tired of watching your series on your telephone in contortion mode? With this super cool telephone support and its choice of prints (kitten, palm tree, tartan, marble, leopard…) you can fit it anywhere, anytime! To finally finish your episode peacefully… You are most welcome!
Ralphie telephone support, Popsockets, €14.99
A FLORAL GOURD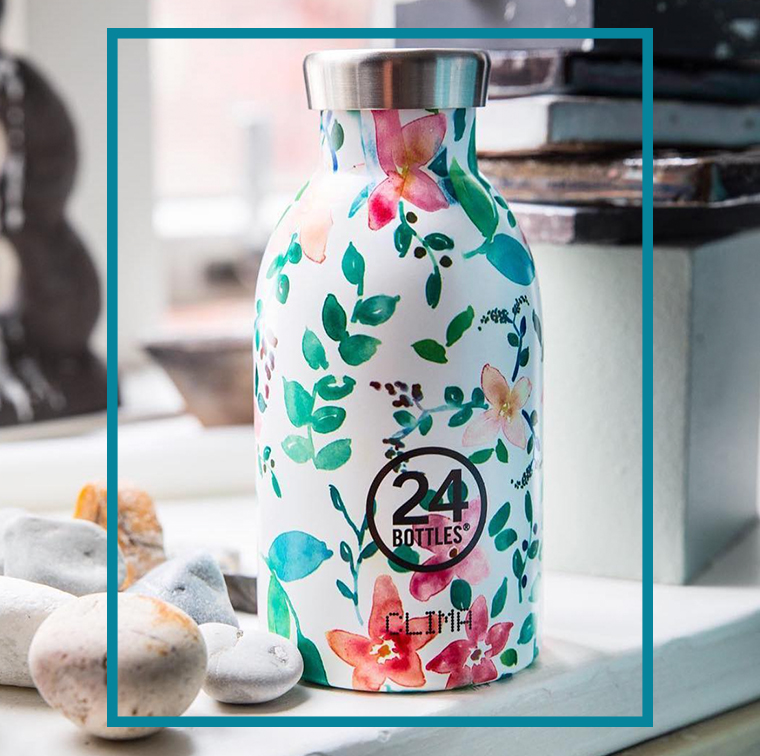 First good resolution: adopting a sustainable gesture. Switch your plastic water bottles for a great looking mini format gourd, signed 24 Bottles. A cute flowery item, in stainless steel, a must-have everywhere you go.
24 Bottles Gourd, available in Altermundi boutiques and on the eshop, €14.90
THE NOTEBOOK OF ELEGANT GALS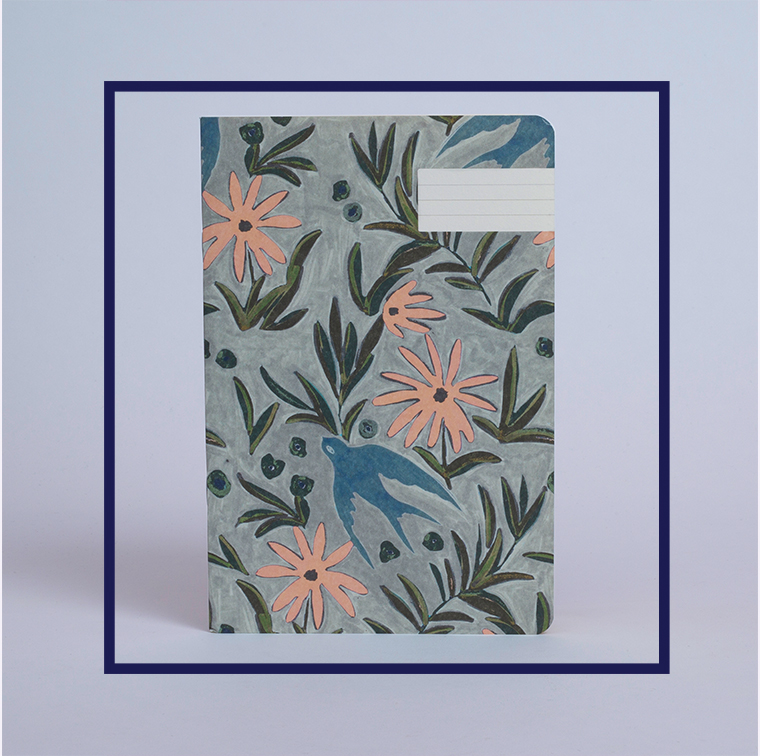 Season Paper, this is the story of two textile designers, Julie and Mélissa, who collect poetic print on pretty Made in France stationary. Passion for the "Envolée" notebook, illustrated by hand, to jot down all our good 2020 resolutions. Adorable!
Envolée notebook, sold on the eshop, and in different points of sale, €8
A COUTURE BATH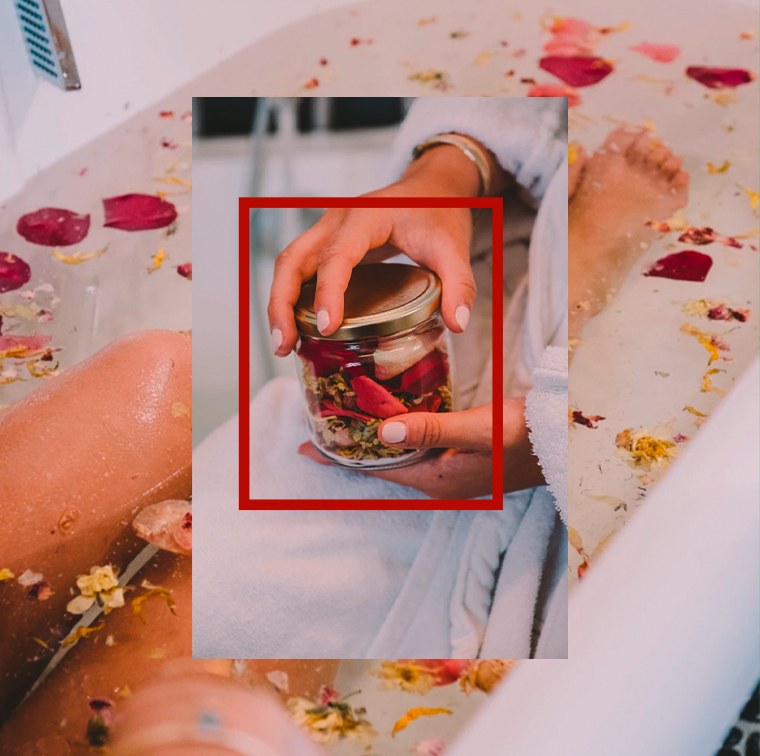 Enjoying a Shéhérazade moment is possible when you have a bathtub and a pretty jar of dried flowers (organic). Dip your pot-pourri of jasmine, red rose buttons, petals of rose, corn flower, heather and orange blossom in hot water for a very intimate session of relaxation.
Riad Marocain flower bath, Organic Cocoon, €11.99 for the large format
A DREAMY NIGHT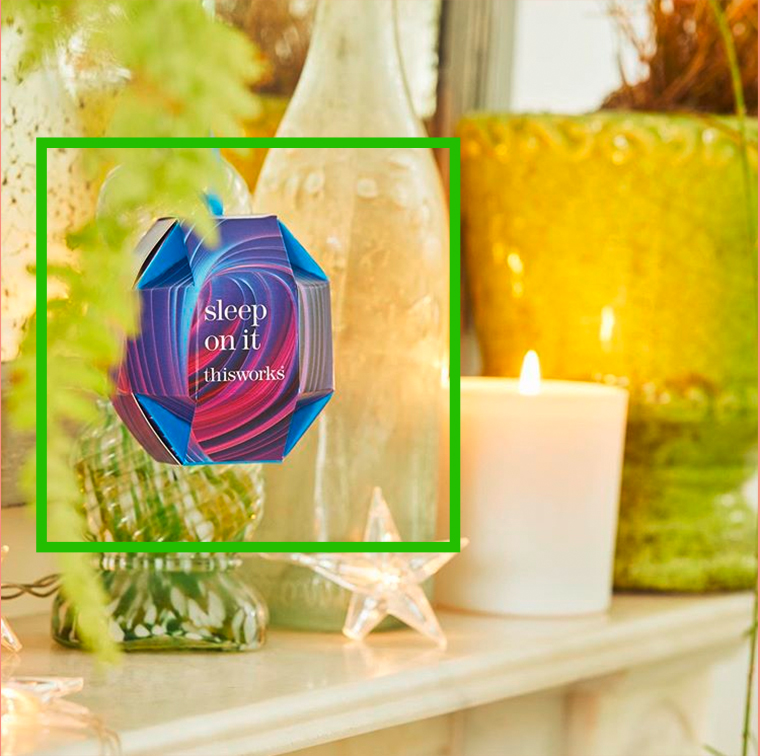 The thoughtful gift for a friend with insomnia is this night time treatment kit comprising a printed sponge night mask, a pillow spray that liberates a 100 % sleep-inducing natural dose of perfume and an anti-stress roll on to be applied on pulsation points for extra soothing and in order to breathe more easily.
Silent Night Sleep Solution Kit, Thisworks, €14 on www.sephora.fr
A NON-SMELLY CHEESE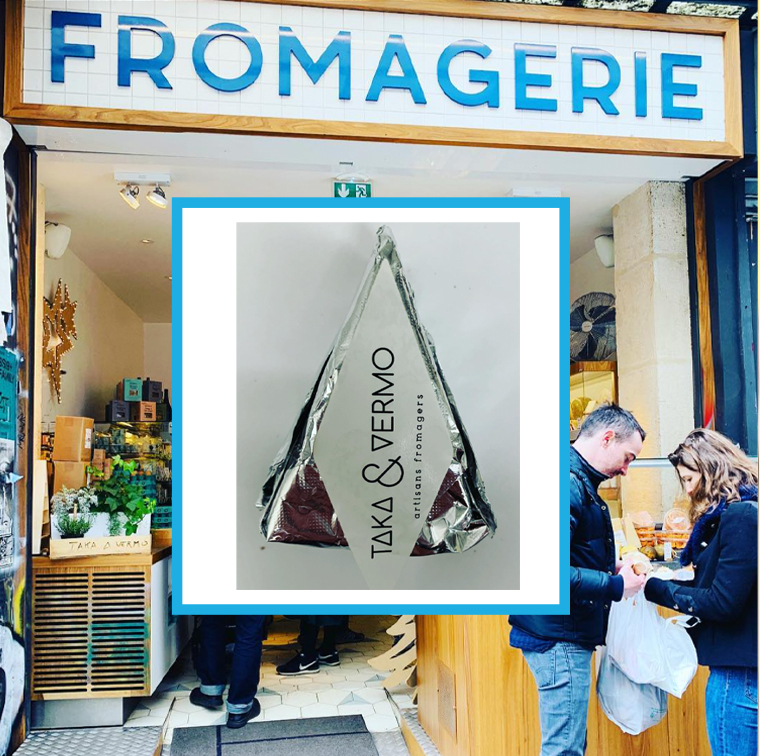 Your buddies are all going to fight in order to have the coolest gift under the tree Ok, it smells... but a nice smell! So make a bee line for Taka & Vermo, the hottest cheese shop in Paris to find a yummy cheese... Buzz ensured with this quarter slice of Brie with glazed chestnuts and buckwheat (€9.90) or the famous "Boule de Belp", the newcomer that replaces parmesan: dry Swiss cheese, rolled in garlic and pepper, hidden life a gift in a special cloth (€9.90) or the Rolls of Monts d'Or (€10.80).
Taka & Vermo, 61 Bis rue du Faubourg Saint-Denis, 75010 Paris
A PRIZE OR NOTHING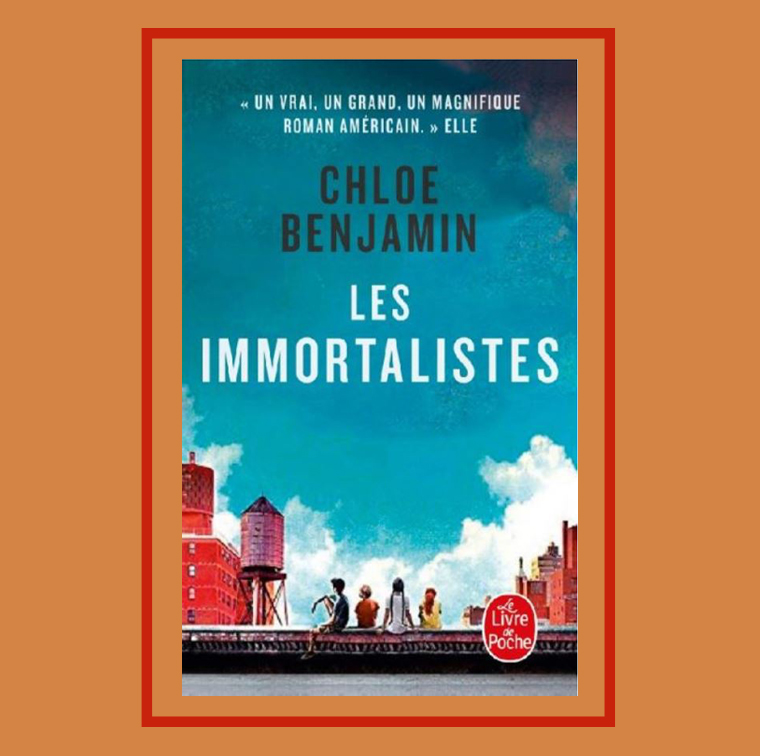 A literary prize is always a big hit. Even if its a Pocket version: Les Immortalistes, prix des lecteurs le Livre de Poche 2019. The novel's backdrop? New York, 1969. The action: four children consult a soothsayer capable of prediction the exact date of their death. Result: the modern tale of a cool family that wants to live.

Les Immortalistes, Chloé Benjamin, Le Livre de Poche, available on www.fnac.com, €8.40
FOR THOSE A SWEET TOOTH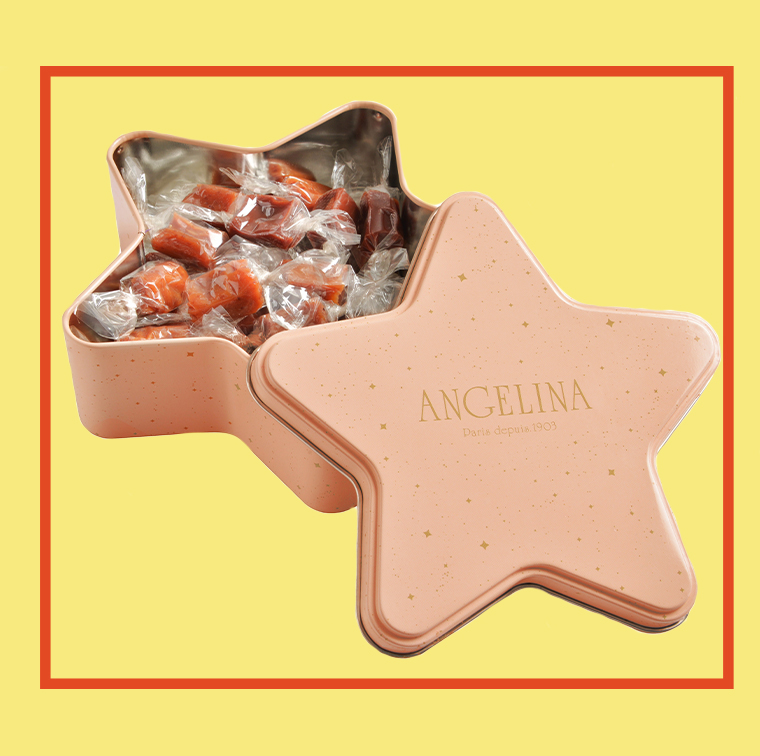 It does the job! Caramels with a taste of cocoa or gingerbread in a pretty box signed Angelina. Caramels, candies and chocolates: Dalida would have loved to take a bite...
Star box of mini chocolate caramels and gingerbreads, available on the eshop, and in the boutique, €13.90
THE GREEN GESTURE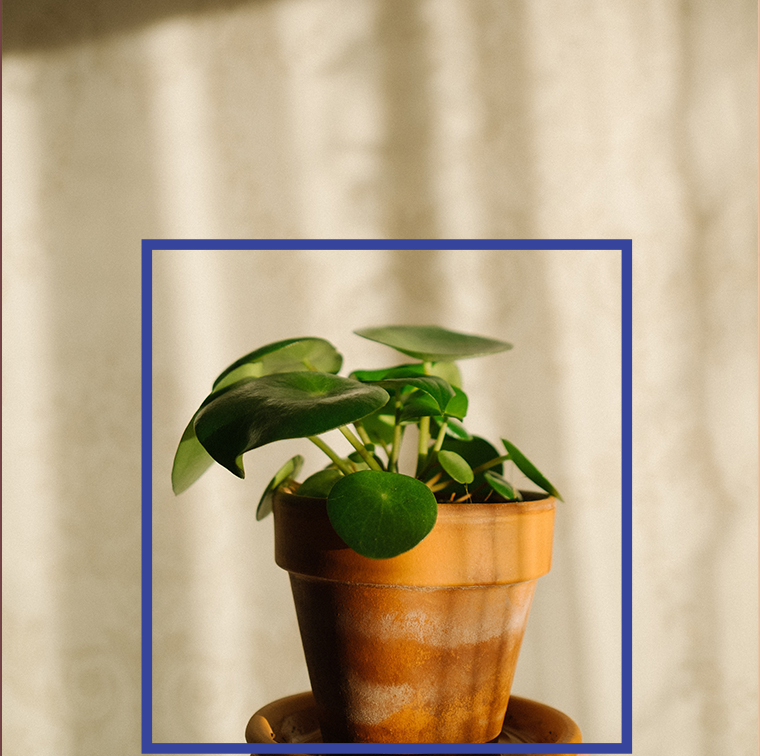 A green touch for your decor, plant seller Eukalypte is filled with gift ideas taking into account a carbon imprint close to zero. Joy! Our favourite plants? The "cocoriplantes" (100 % French), such as Pilea, the new star of Insta feeds and trendy interiors.

Pilea Peperomioides, available on the eshop, €11
And in the boutique at 156 Rue du Faubourg Poissonnière, 75010 Paris
A PRETTY VASE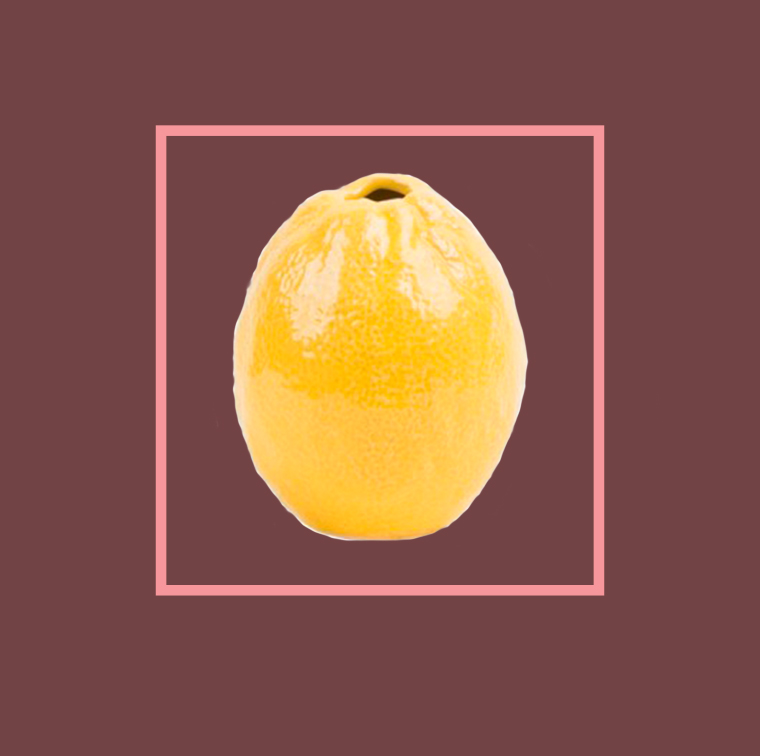 More than ever, the trend is all about citrus fruit. Such as this cute ceramic vase in a very realistic lemon yellow. This dolce vita object will be sure to brighten up chilly days!

Lemon vase, available at Fleux and on the eshop, €8.90
ADORABLE EGG HOLDERS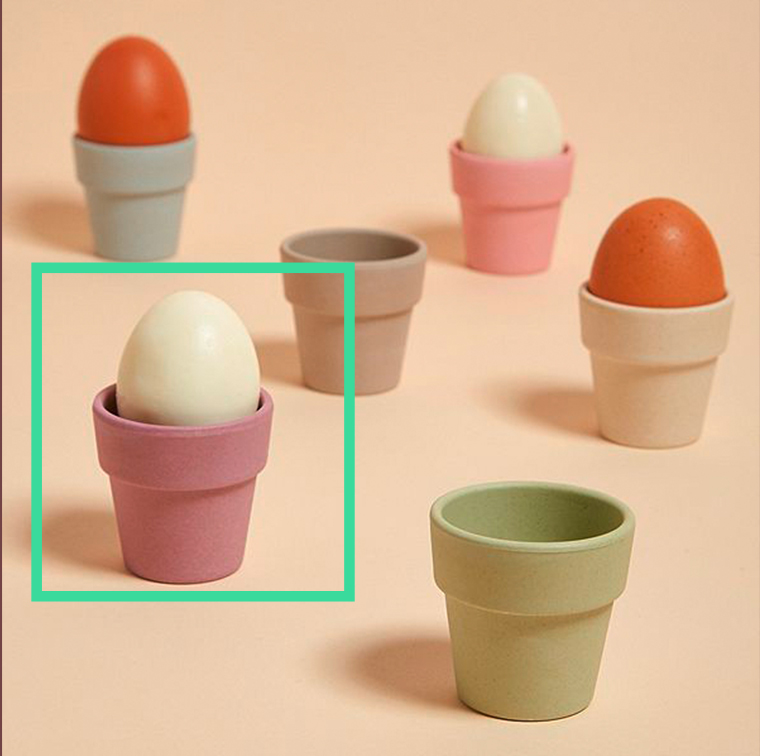 Always useful, this mini design object has an infinite amount of possibilities. And since one never has enough, we cannot resist those of Zuperzozial: six pretty sustainable egg holders in bamboo, similar to streamlined flower pots, in soft pastel colours. To be accumulated without moderation!

Zuperzozial egg holders, available at Urban Outfitters and on the eshop, €14
EAST SIDE SOCKS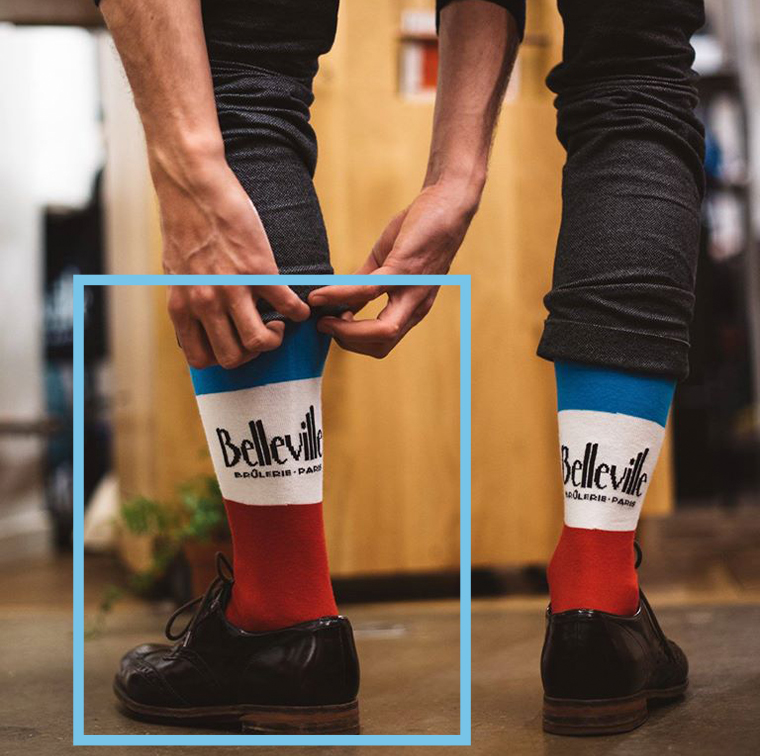 To sweetly make fun of bad American coffee, aka "sock juice" (horrible expression), Belleville Brûlerie has imagined its pair of socks in the image of the most chill East Side district.
Belleville Brûlerie socks, €9
STAR JUNKFOODERY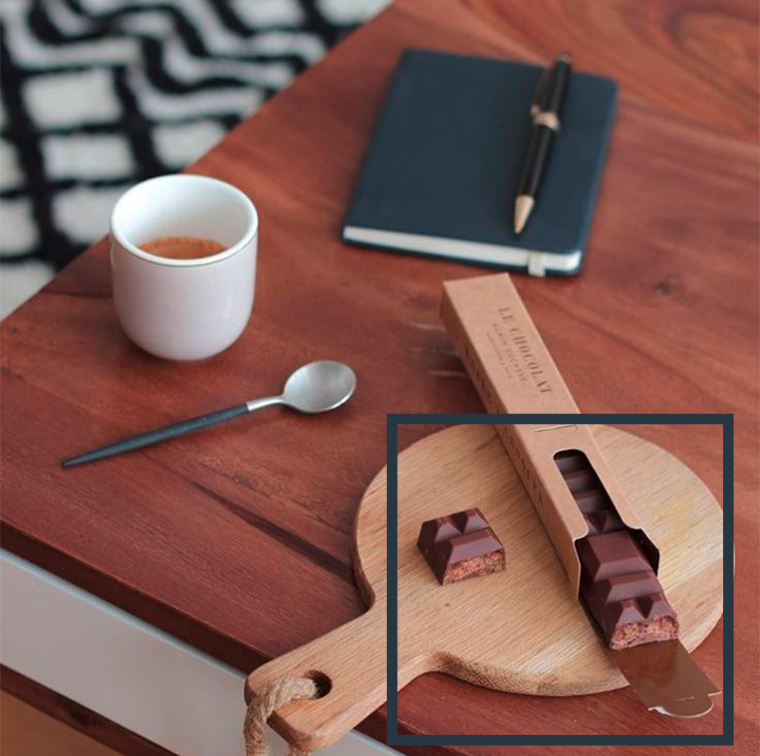 A yummy snobbism. You liked Twix and Snickers? You are going to adore the foodporn chocolate bar in Paris, stuffed with incomparable praline, signed Alain Ducasse and concocted in his Manufacture.
Chocolate bar - Milk, Le Chocolat Alain Ducasse, on the eshop or in the boutique, € 8
A CUTE MATCHBOX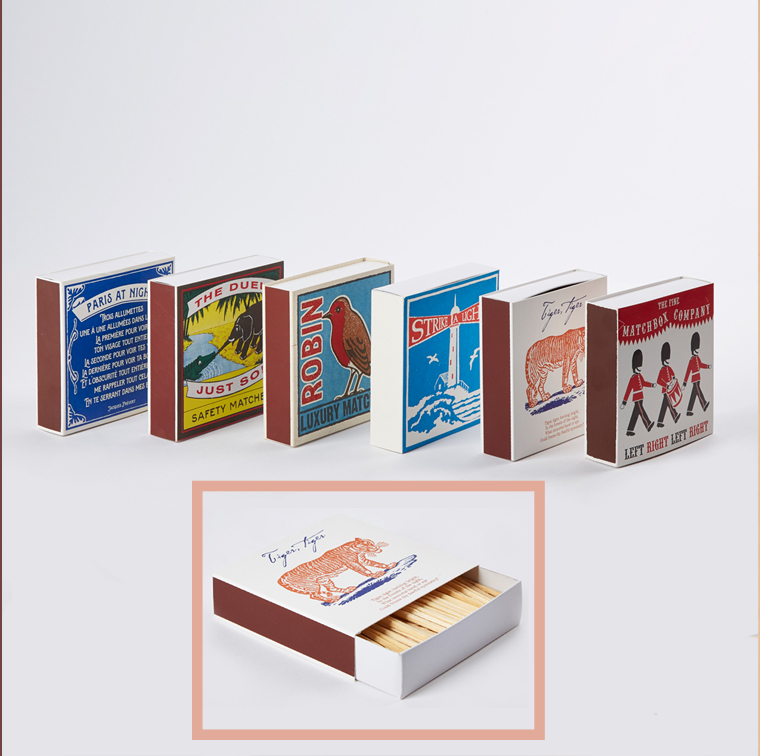 Matchboxes have never been so retro with Archivist, a trinket to pick up at Conran for a touch of good taste. So, this Winter, you are going to be able to play it like Cameron Diaz in The Holiday and spend a cocooning evening by the fireplace.
Archivist match box, Conran Shop, available on the eshop, €8.50
And in the boutique at 117 Rue du Bac, 75006 Paris
A CLEANSING KIT FOR SNEAKERS-ADDICTS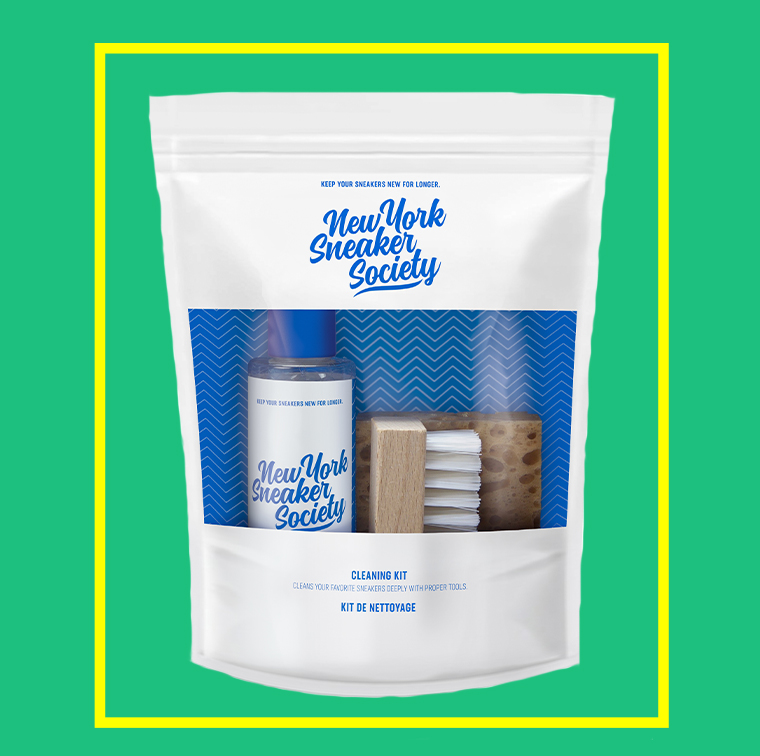 We really wish our favourite trainers could last forever. This is why we really can increase their life expectancy with this kit imagined by the New York Sneaker Society. It includes a cleanser compatible for all materials (suede, nubuck, nylon, canvas, cotton weave, smooth leather) and on all the colours + a brush to scrape the soles and remove dust + a sponge to wash the interior and exterior surface of the shoe.
Cleansing kit, New York Sneaker Society, €10.75
THE SOAP TO SLIP IN A POCKET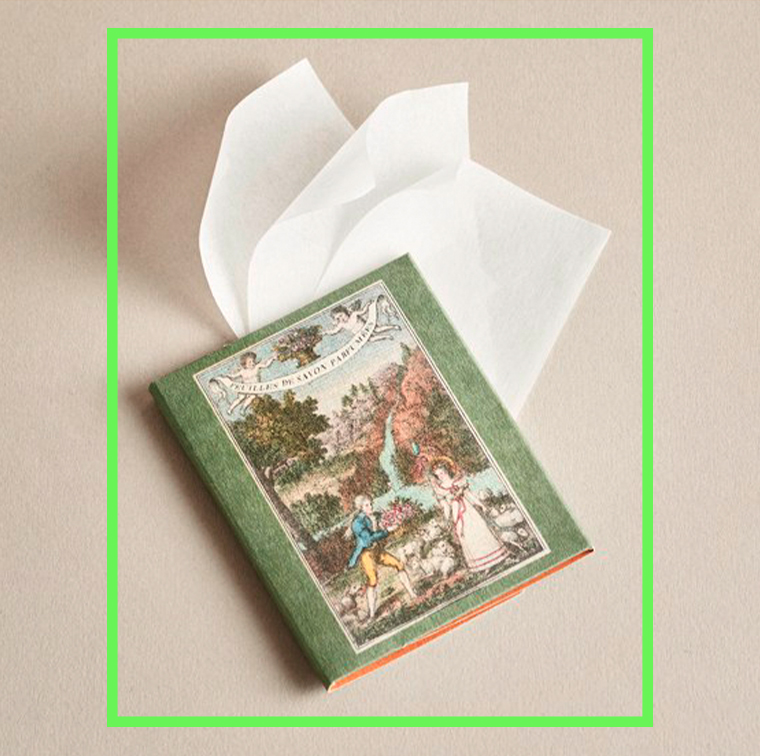 A must-have for all your globe trotter friends. You closed your eyes when it came to the multi-pocket hiking bag rando, but you are not quite ready to ignore hygiene! Furthermore, there exists three different scents, with a pleasant travel scent.
Perfumed soap leaves, Buly, available in the boutique and on the eshop, €12
COLOURING FOR ALL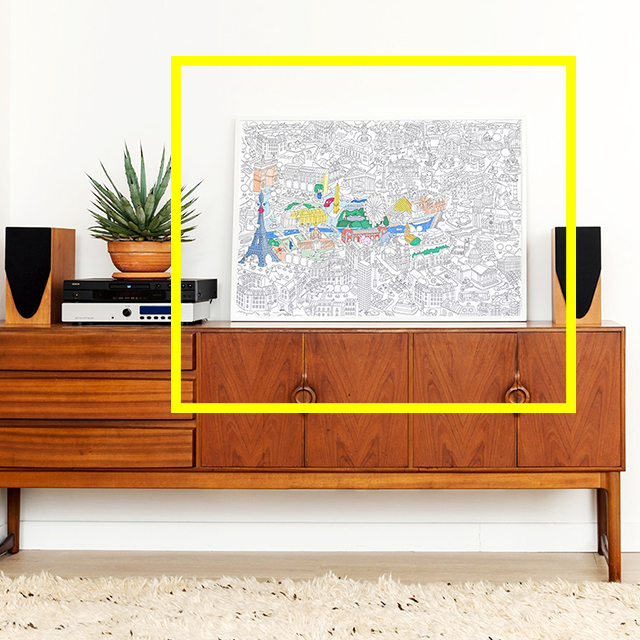 OMY, it's the trendy colouring label trusted by hipsters. And for all those who enjoy whipping out their felts, now is the time with these incredibly stylish maps of Paris or New York just waiting for to be coloured.
Map to be coloured, available on the Omy eshop, and in boutiques, €9.90