Where to have brunch on the terrace? Every week, Do It In Paris gives you a new address to squat urgently.
The place. This is the address to know, created by Audrey Venant and Mathilde Bignon , proof in kind that green and cool go hand in hand. Désirée, the marvelous florist café in the 11th arrondissement, offers long-lasting bouquets, a coffee shop corner and a poetic and Parisian sunny terrace right down to your fingertips. The La Relève food collective , led by Julie Gerbet and Margaux Décatoire , now ensures the culinary programming of brunches around great collabs every weekend.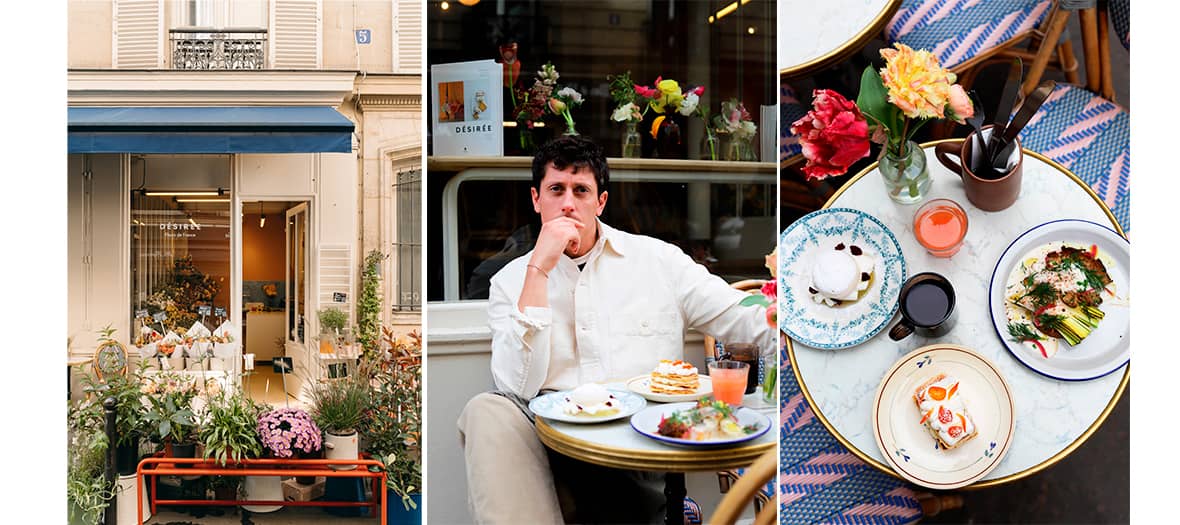 On the program of delicacies: after the pastry chef Charlotte Billecoq and the healthy blogger Alice Roca , it's the turn of Grégoire Coulombel , the vegetable catering agitator Crafté , to sign an eco-responsible flowery feast, of course: " The dishes are specially designed for brunch, healthy, vegetal but always comforting dishes ", explains the chef. There will be braised cabbage in a parmesan and candied lemon broth, followed by toast with braised leeks, oyster mushrooms, béchamel and hazelnut cream or a savory potato tart, wilted spinach, soft-boiled eggs and mayonnaise. " For the pastry part, the pavlova is light, the puff pastry is delicious, the chocolate tahini caramel cake all naughty and terribly regressive. " Without forgetting his cookies and lime-almond madeleines. We salivate in advance!
The added bonus: take the opportunity to book a bouquet workshop in the afternoon (€55) or leave with an ultimately stylish spring bouquet.
Désirée Fleurs , session at 11:30 a.m. and 1:30 p.m. Saturday 16 and Sunday 17 April and the weekend of 23-24 April. €30 for brunch. Reservation highly recommended on 09 81 02 52 13.
Also see the The Thibault Sombardier chic bistrot and the most unusual bouis-bouis in Paris.