A veritable pastry phenomenon born in the United States, spectacular cakes , usually made from sponge cake, are the new Parisian sensation. By definition tailor-made and ultra-graphic, these naturally photogenic pastries (and often more beautiful to look at than good) have everything to make the buzz on Instagram... For a successful birthday or party, it's impossible not to call on these famous XXL and super colorful cakes!
In number cake mode
Lenôtre's number cake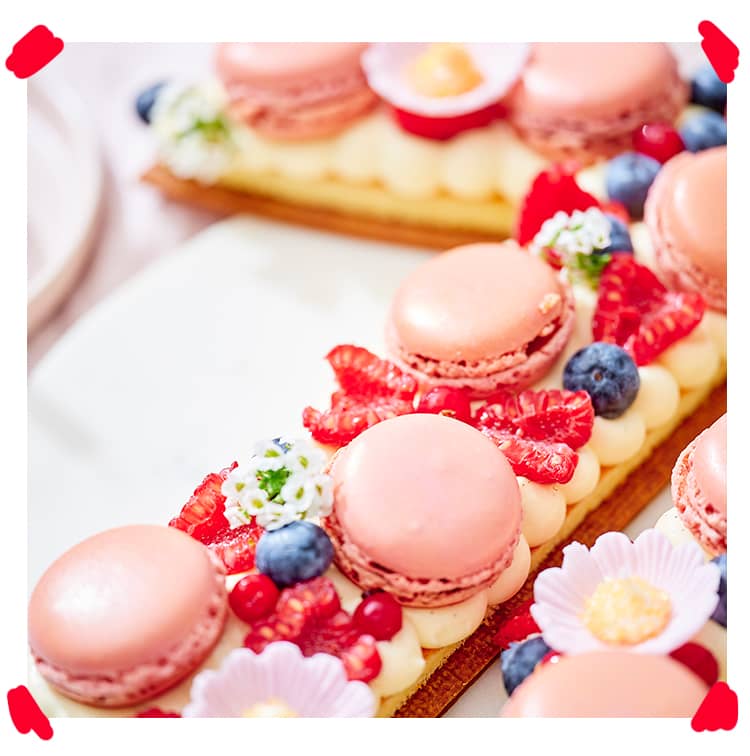 The legendary contemporary French patisserie has dreamed up an ultimately cool birthday cake . Lenôtre revisits the raspberry tree with a crispy biscuit, covered with a soft cake and pastry cream, all topped with raspberry macaroons, red fruits and flowers for a whahouuuu effect!
Lenôtre , available to order. Number cake from 6 people (€8.50 per person) for one figure, count at least twelve parts for a cake made up of two figures.
Saint-Honoré by Cédric Grolet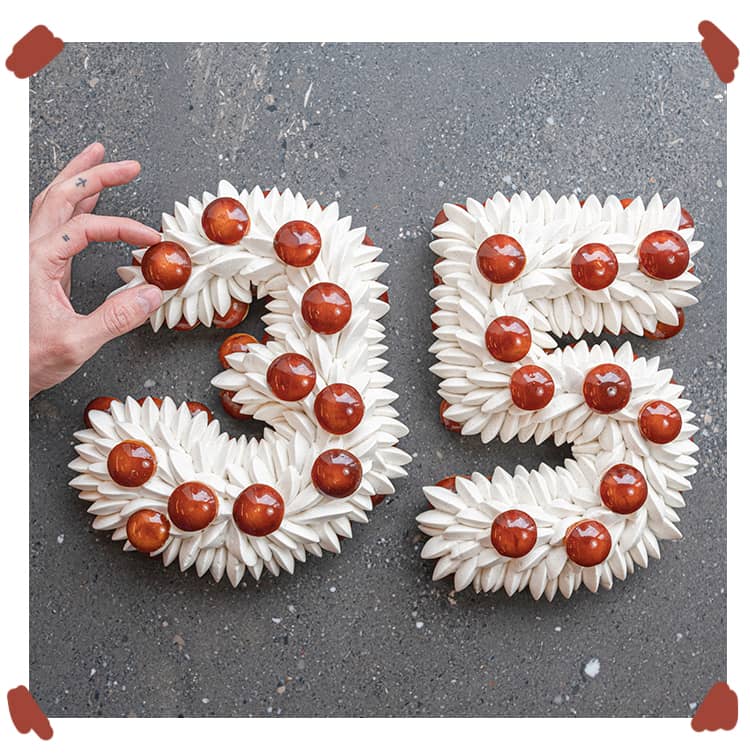 The ultimate chic to blow out your candles. We no longer need to introduce Cédric Grolet , the best pastry chef in the world who caused a sensation with his famous fruits and the hours of queues in front of his Meurice pastry shop . What is less known is that the genius concocts to order Saint-Honoré in the shape of numbers, based on croissant dough with Isigny butter, caramelized cabbage, cream and vanilla whipped cream. Allow some time on site for assembly.
Saint-Honoré cipher , at Cédric Grolet, 35 avenue de l'Opéra, Paris 2nd.
From €210 on mandatory order.
Also discover our article on Cédric Grolet
In LOL mode
Picard's birthday cake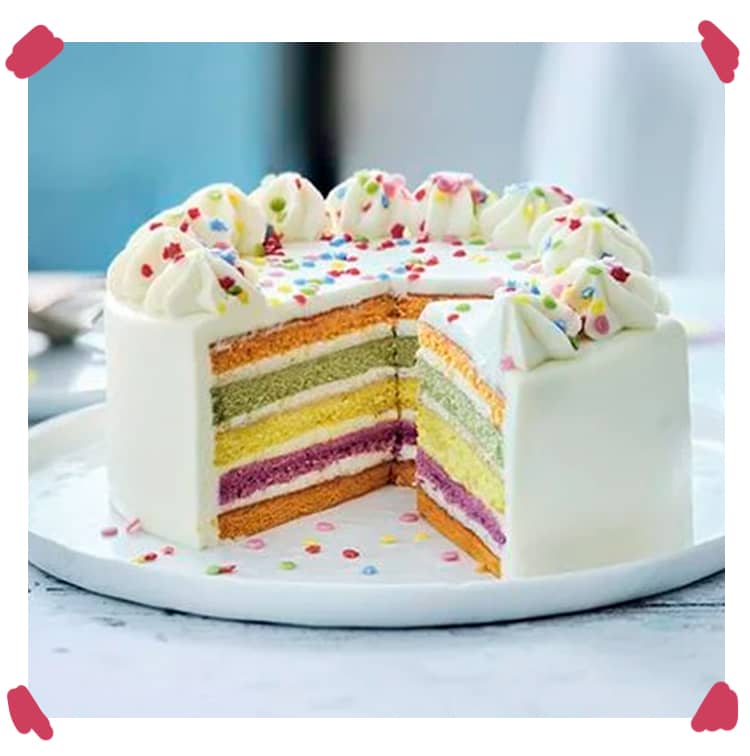 For once, here is a birthday cake that looks great without paying a high price. It was obviously Picard who embarked (successfully, it must be admitted) on the adventure. Ideal to make your blond heads kiffer.
Rainbow cake for six people, €14.50. White chocolate-vanilla cake (6 parts) – defrosting for 7 hours. Available in store and online .
The delights of Belleville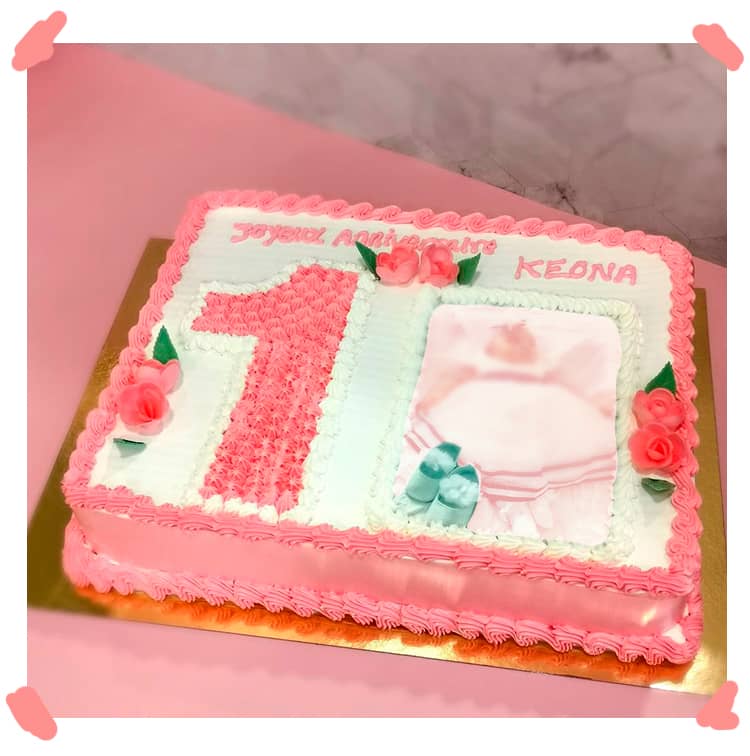 You can't miss the kitschissime Les Délices de Belleville , a cult address in eastern Paris. Whipped cream galore, glitter, 1980s colors but above all printing your favorite photo on the cake, we love to offer this cake worthy of an American film so 80's with our best (or worst) profile printed in A3 format full of cream.
Personalized cake with photo , available in fruit, vanilla, praline, chocolate, strawberry flavors, not to mention its whipped cream or butter as a cherry on the cake.
From €20 for 4/5 people.
In DA mode
Bogato unicorn cake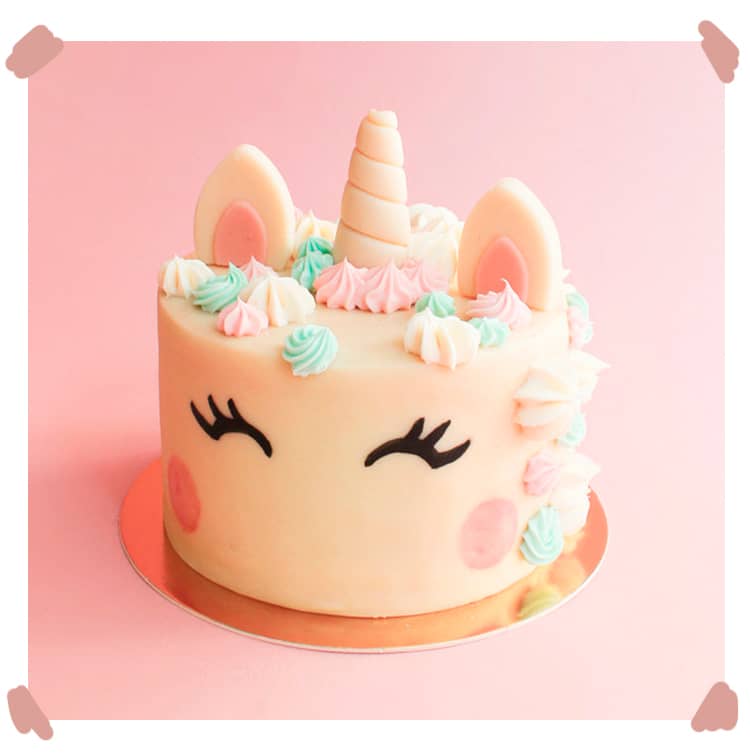 They are both pastry chefs, graphic designers, architects… We no longer cite Bogato , the pioneers in the manufacture of this type of cake on the Parisian sweet scene. It must be said that the creative workshop does not shrink from any request. You want a reproduction of Star Wars , a pair of Louboutin stilettos , a copy of a photo… They'll do it for you! The must of the moment: the famous unicorn cake . Madeleine biscuit, cotton candy mousseline cream, fresh strawberries. Simply spectacular!
Rich , 5 rue Saint-Merry, Paris 4e.
Unicorn cake 8 people: €84 / 10 people: €98 / 12 people: €115 / 15 people: €137. Collection in the 14th district shop or delivery in Paris €29.
Gabriel Pastry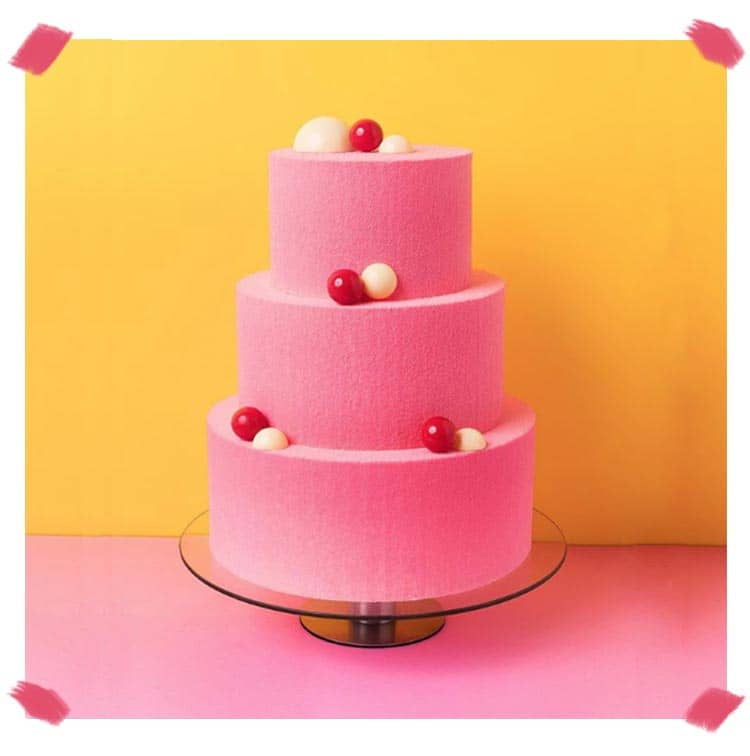 Saint-Honoré, Opéra, Paris-Brest, Mont-Blanc… The Gabriel Pastry team makes your favorite pastry in an original format designed especially for you.
Gabriel Pastry , 45 rue Notre-Dame de Nazareth, Paris 3e.
Birthday cake from €7 per slice (minimum order of 10 slices).
In high pastry mode
Bouchra House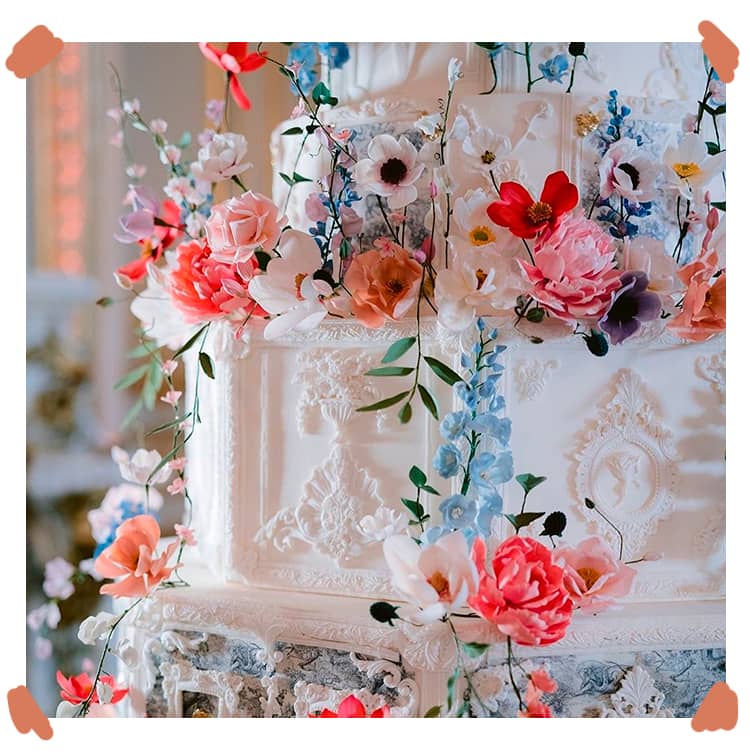 A crazy scene, a jet-set and refined clientele ( Maison Dior ), a real artistic touch, Bouchra pushes the limits of creation to their peaks: sculptures worthy of a fairy tale with cascades of sugar flowers amazing (it almost looks like the real thing) to chew on.
Maison Bouchra , 9 rue des Colonnes, Paris 2nd.
Price on request via contact@bouchra-paris.com or 06 64 11 48 60 .
Bastien White Tailor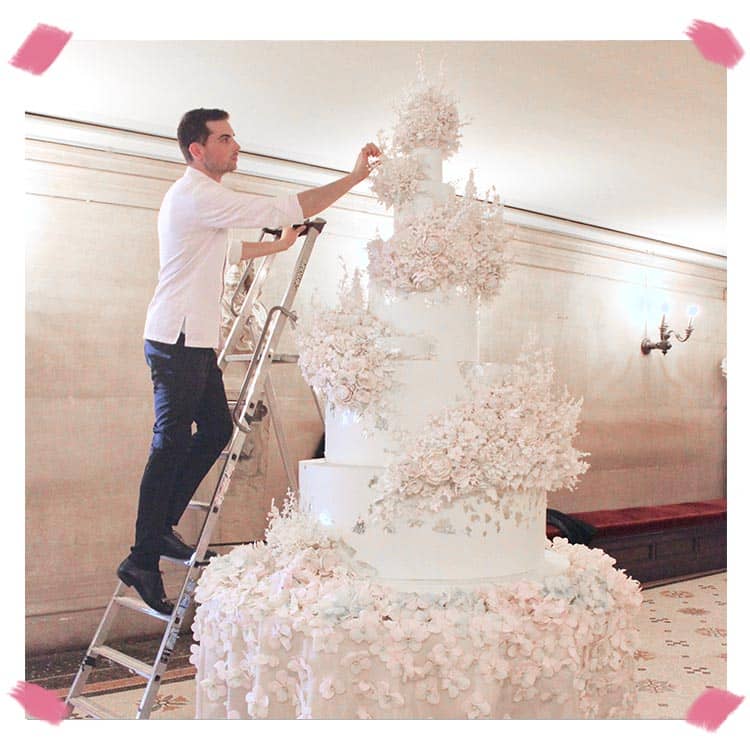 Its mounted pieces are commensurate with its VIP clientele! This former George V responds to the most extravagant requests from showbiz personalities and other privileged people. His monumental creations sometimes go so far as to graze the ceiling.
Bastien Blanc Tailor , price on request via contact@bastien-blanc-tailleur.com. Delivery everywhere in France.
In the mode of an American in Paris:
Stoney Clove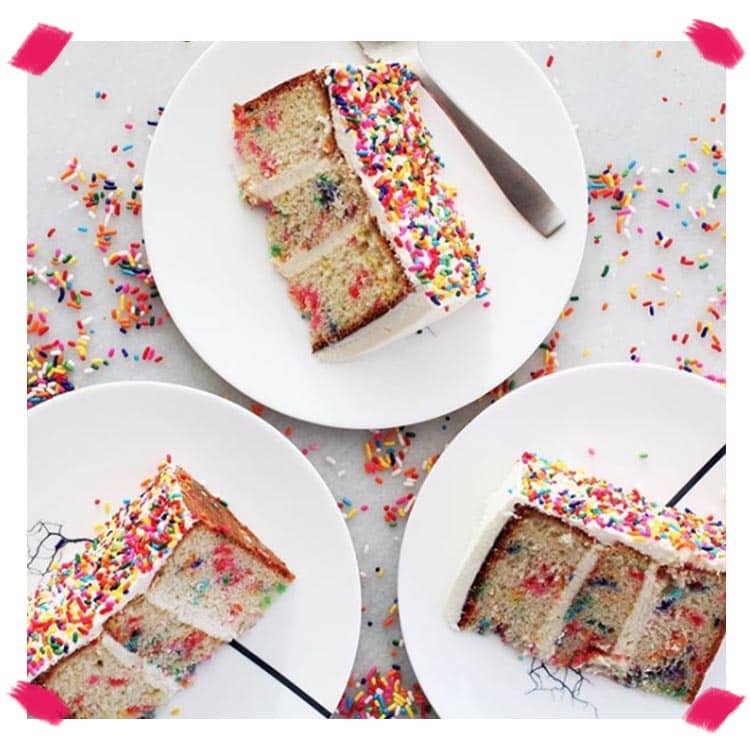 Director Philip Andelman (husband of Sarah, ex-boss of colette) and pastry chef Beth Bejh roll out the great classics of the US sweet repertoire in their lab-boudoir. In addition to their cookies that are too good, their custom-made layered cakes are a sensation in the stylish snacks of the fashion elite. On good terms.
Stoney Clove, 71 rue Greneta, Paris 2e.
Funfetti from € 44.
Also discover our article on Stoney Clove .
Frank Adrian Barron - Cake Boy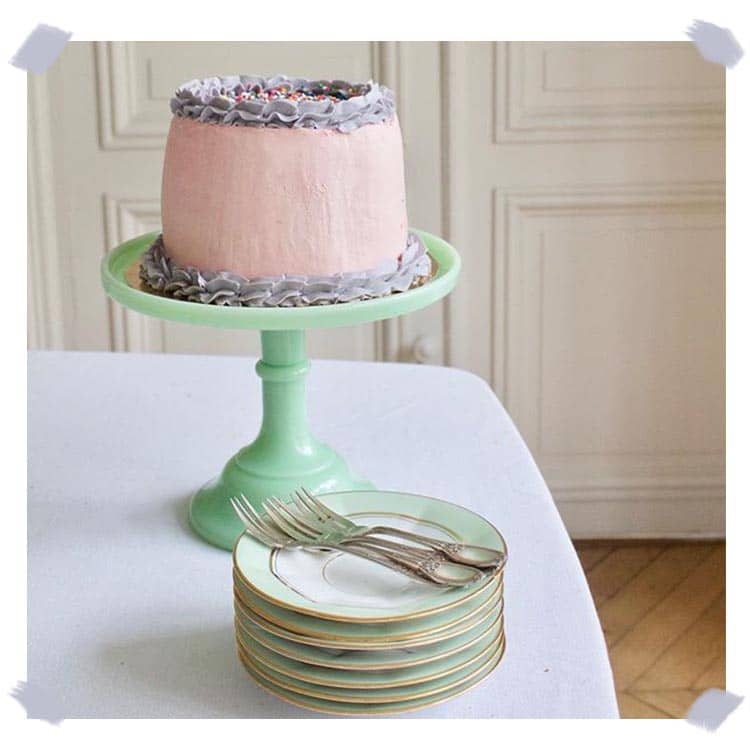 Her buttercream cakes are causing a stir on Instagram! Came to settle in Paris for love, the American Frank Adrian Barron , better known as Cakeboy , started for his Frenchie friends, curious to taste authentic US birthday cakes. If he refuses to put on the full-time apron, he gladly accepts the orders he concocts in his chic apartment in the Marais .
Cake Boy , order by email via cakeboyparis@gmail.com, price on request.
In floral mode:
Linda Lam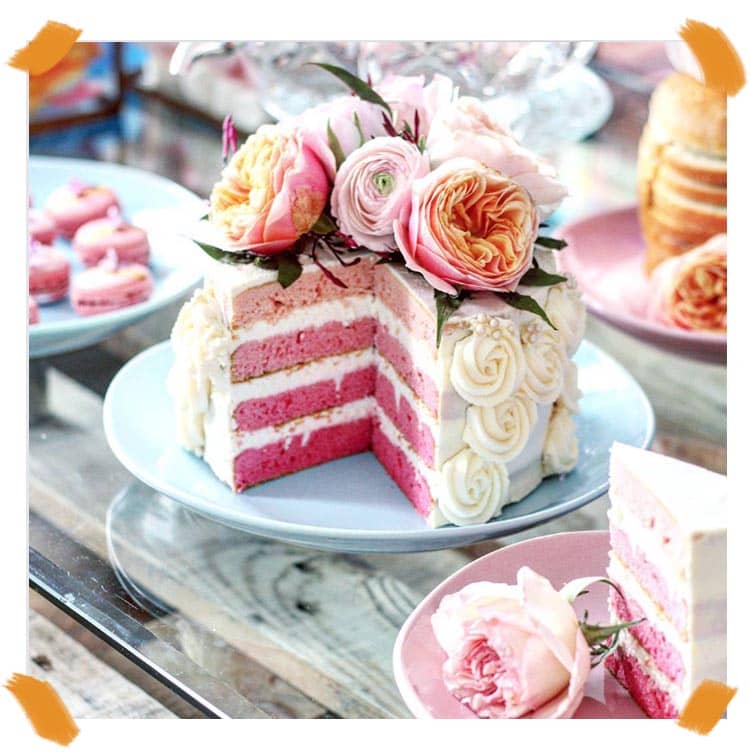 Before being spotted on Instagram with her leopard brioche and flowery cakes, Linda Lam aka Hinalys was a dental technician. Today, she supplies trendy coffee shops with pastries and makes extraordinary layer cakes to order. Vanilla/raspberry, coconut/vanilla/strawberry, lemon meringue… not to mention the rainbow cake topped with smarties sweets, absolutely wow.
Hinalys orders by email via hinalys.cakes@gmail.com
From €8 per slice, minimum cake 10 slices.
Lily of the Valley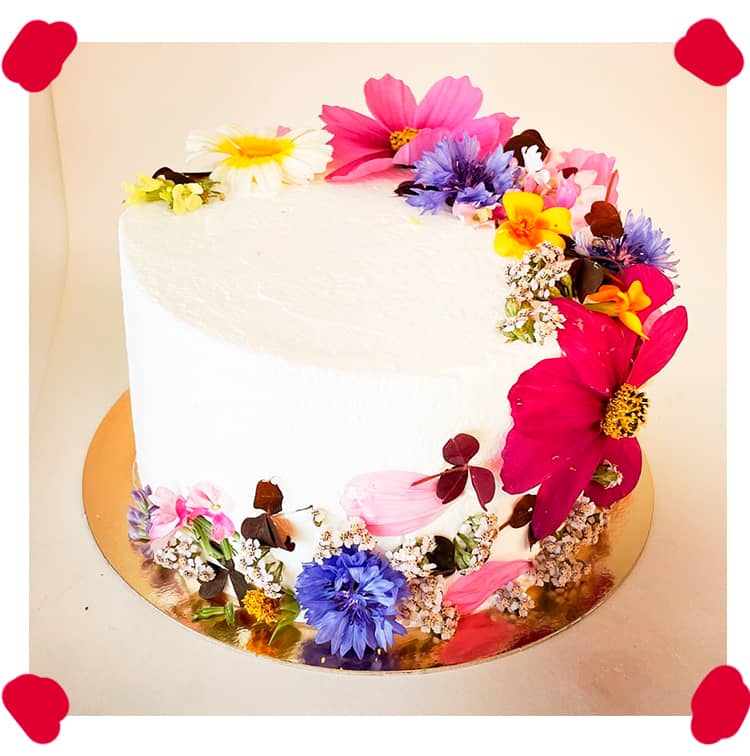 In addition to its charming bucolic tea room and its take-away counter, Lily of the Valley takes special orders. Themed cakes, layer cakes, small cakes… artisanal pastries made with love in her little Parisian lab.
Lily of the valley, 12 rue Dupetit-Thouars, Paris 3e.
€68 for 8/10 portions.
Also discover our article on Lily Of The Valley

Also discover the mythical Swedish café moves to the 7th and the best burgers in Paris.