A real pastry phenomenon, born in the United States: spectacular cakes, generally with a génoise or sponge base are the new Parisian sensation. By definition, personalized and ultra graphic, these naturally photogenic pastries (and often more beautiful to look at rather than eat) have everything to create the buzz on Instagram... For a birthday or a successful party, impossible not to invite these famous and super colourful cakes!
Linda Lam (Hinalys)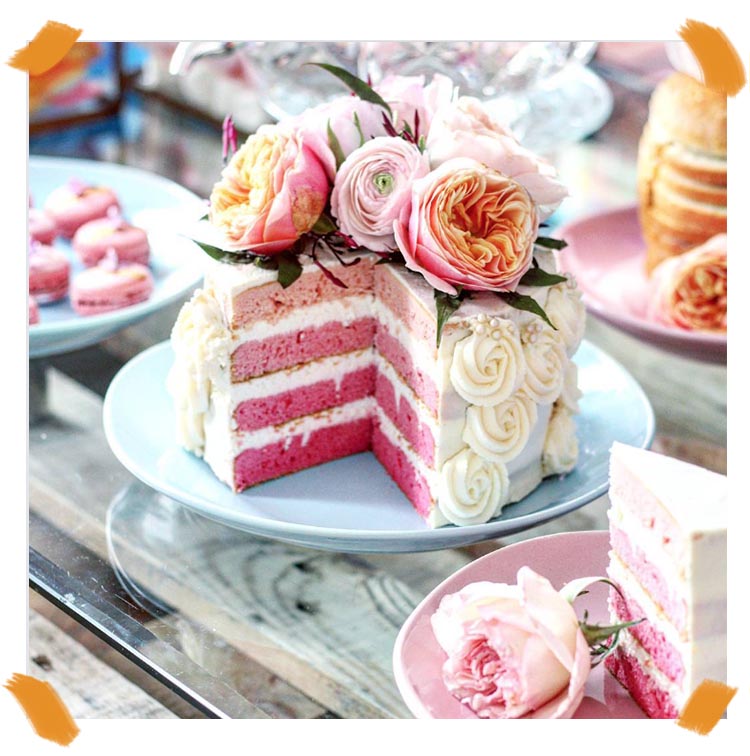 Before being spotted on Instagram with her leopard brioche and floral cakes, Linda Lam aka @hinalys was a dental prosthetist. Today, she supplies the trendy coffee-shops in pastries and creates amazing  layer cakes on order. Vanilla/raspberry, coconut/vanilla/strawberry, lemon meringue… without forgetting the rainbow cake topped with Smarties, completely wild.
Spotted on Instagram under her pseudonym Hinalys,
- layer cake, blond chocolate and passion 6p €42
- layer cake, rainbow vanilla 8p €86
- layer cake coconut, vanilla and strawberry 50p €380
Hinalys order by email on Hinalys.Yellow.Sweets@gmail.com
Stoney Clove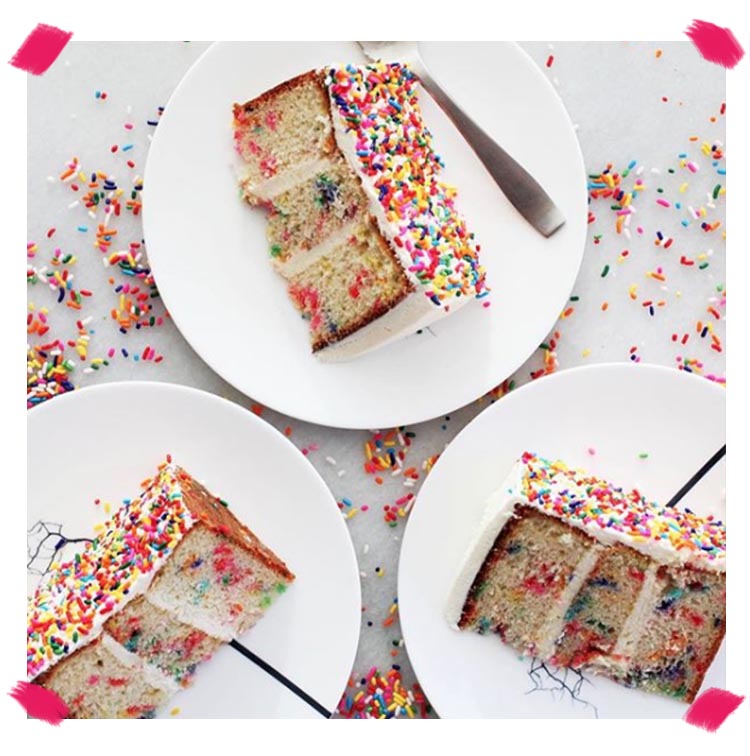 Film director Philip Andelman (husband of Sarah, ex boss of colette) and pastry chef Beth Bejh showcase the great classics of the sweet US repertoire in their lab-boudoir. Aside from their yummy cookies, their customized layer cakes are always a big hit when presented at the stylish tea times of the fashion crowd..
For the cakes, prices start at €49 for an 8-10 person cake
€59 for 10-12 people
€69 for 12-14 people
Stoney Clove, 71 Rue Greneta, 75002 Paris
Also discover our article on Stoney Clove
Picard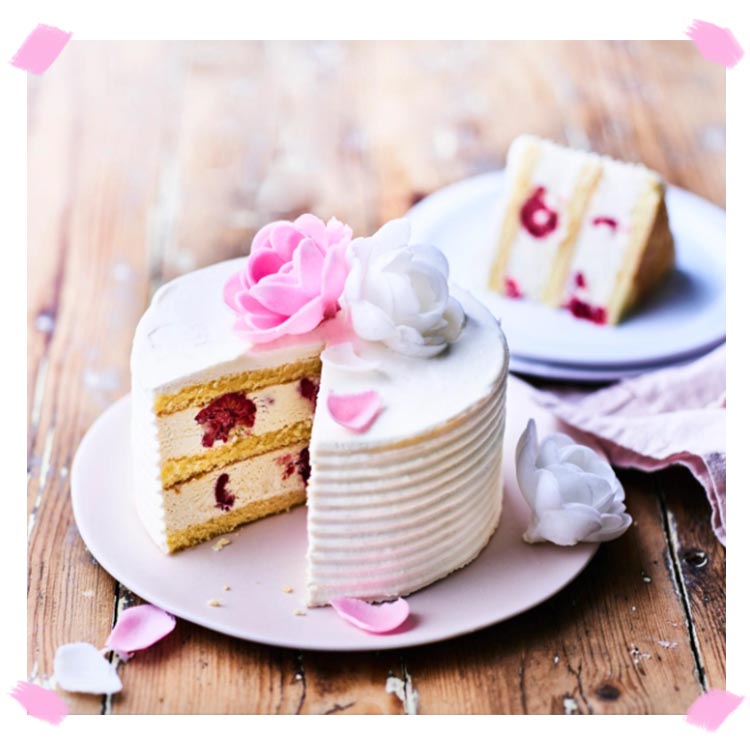 For once, here is a Birthday Cake that has a lot of allure without paying top euro. It's obviously Picard that launched (with success, one must admit) in the adventure. Ideal give the kids a treat.
Pistachio-vanilla-raspberry cake , €14  (6/8 persons) – defreeze 12h
Its creamy vanilla dress, enhanced with three delicate roses in azyme bread, hides several layers made with orange blossom Savoie biscuits and a generous pistachio cream topped with pretty raspberries.
More info on Picard
Bogato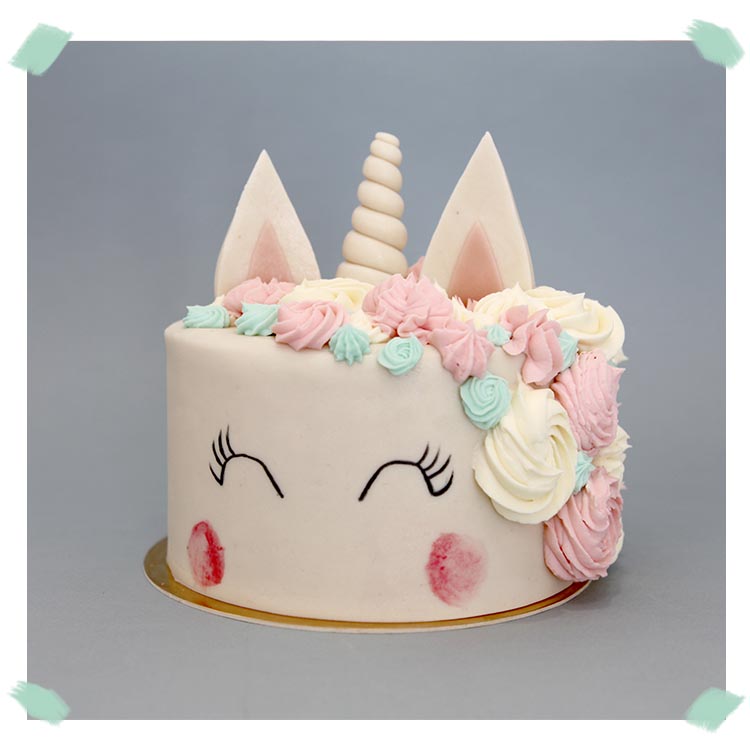 They are at the same times pastry chefs, graphists, architects… No need to mention Bogato, the pioneers when it comes to these kind of cakes presented for all those with a sweet tooth on the Parisian scene. Their creative workshop is ready to handle all the requests. You want a reproduction of Star Wars, a pair of Louboutin stilettos, the copy of a photo … They will do it! The must of the moment: the famous unicorn cake. Madeleine biscuit, mousseline cotton candy cream, fresh strawberries. Quite simply spectacular ! 8 persons: €78  / 10 persons: € 93 / 12 persons: €108  / 15 persons: €115
To be picked up in the boutique of the 14th arrondissement or delivery in Paris €32
Bogato, 7 Rue Liancourt, 75014 Paris
Also discover our article on Bogato
Frank Adrian Barron - Cakeboy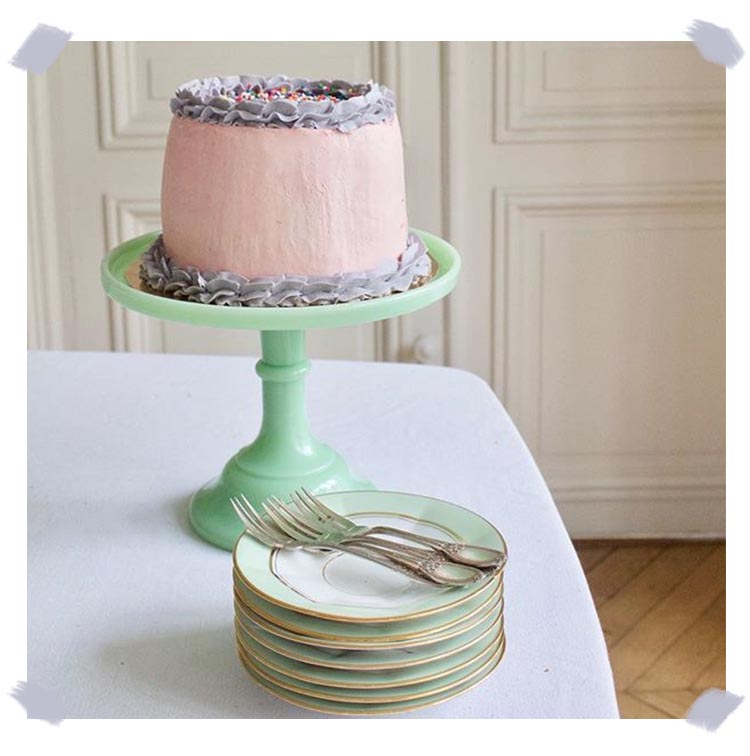 His buttercream cakes are a sensation on Instagram! Having come to Paris for love, American Frank Adrian Barron, better known under the name Cakeboy, started off for his French friends, curious to taste authentic US birthday cakes. While he refuses to wear an apron full-time, he willingly  accepts orders that he whips up in his uber chic Marais apartment.
CakeBoyParty, commande par mail via cakeboyparis@gmail.com
Cédric Grolet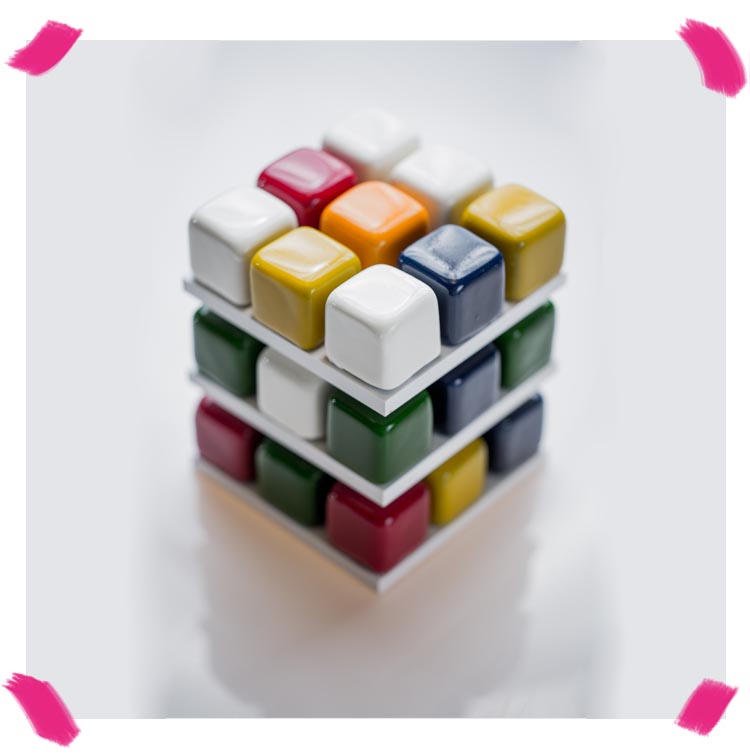 No need to present Cédric Grolet, best pastry chef in the world, who creates a sensation with his famous fruits and the hours of queuing up in front of his new pastry shop at the Meurice.
What is less well known, is that this genius concocts on amazing Rubik cubes, 27 small squares, all different, to enjoy with passion… In other words:  the 100% deluxe birthday cake and the ultimate snobbism of foodies blowing their candles.
€170 order mandatory.
Pâtisserie du Meurice by Cédric Grolet, at 6, rue de Castiglione.
Also discover our article on Cédric Grolet
Chez Helene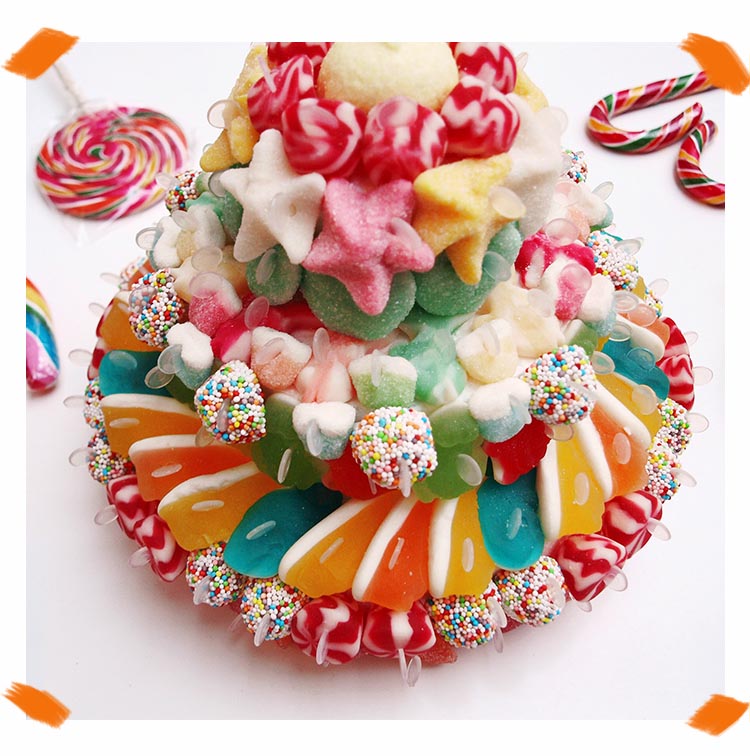 A Birthday Cake...all in candy. Obviously, girly, glossy and sweet, but so very tempting! The most stylish candy shop of the Marais (they sell high-end candies without gelatine) was highly motivated to produce these pretty customized candy cakes. Of note: the creative candy workshops dedicated to children during the holidays are tops.
Candy cakes starting at €32,  more info on the site
10 rue des Filles du Calvaire 75003 Paris
Also discover our article on Hélène
Bastien Blanc Tailleur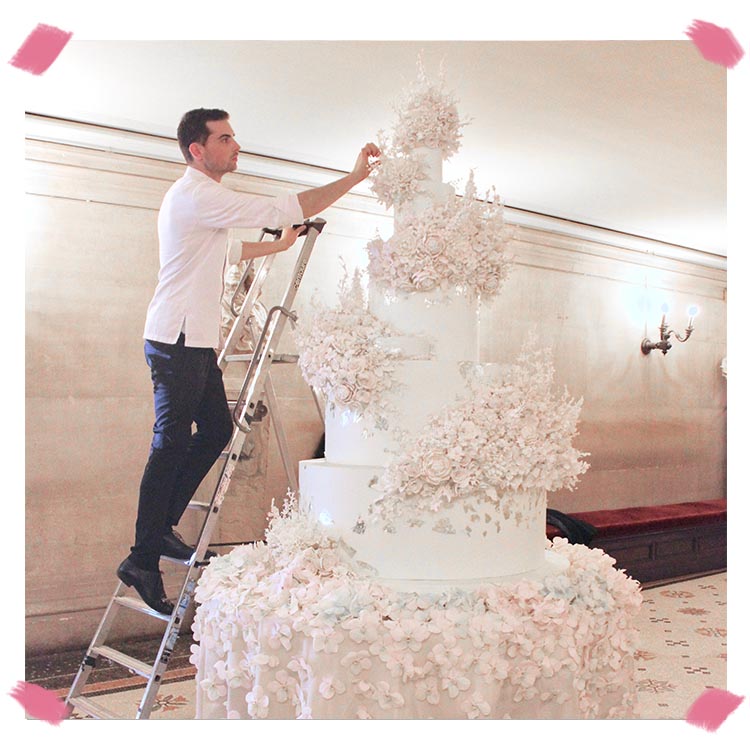 Their layered cakes are in keeping with their exacting VIP clientele! The ex from the George V can meet the most extravagant requests of showbiz personalities and other happy few. His monumental creations sometimes tickle the ceiling.
Price upon order. Delivery all over France. Order via contact@bastien-blanc-tailleur.com
Lily Of The Valley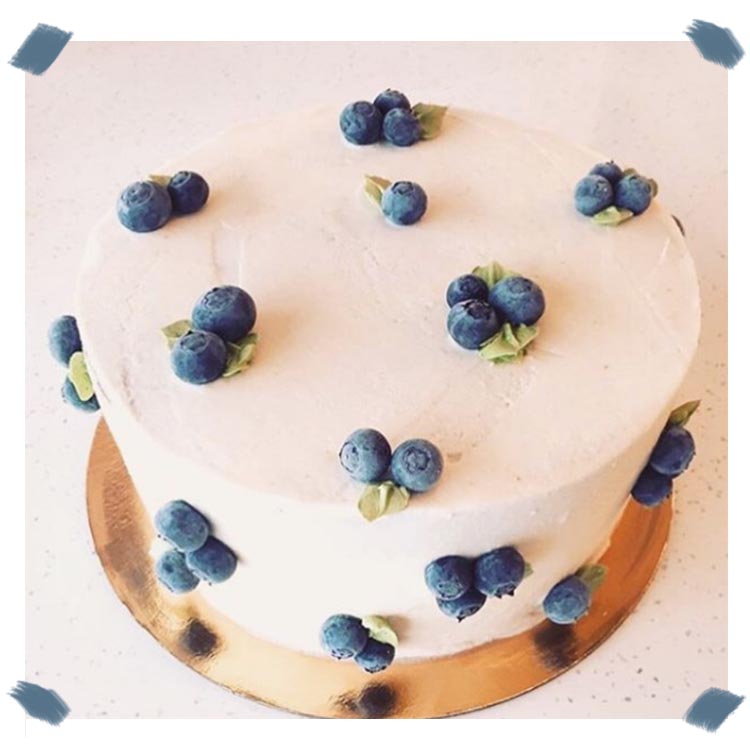 In addition to their adorable bucolic tea salon and take-away counter, Lily of the Valley supplies special orders. Theme cakes, layer cakes, small mounted extravaganzas… craftsmanship pastries made with love in their small Parisian laboratory.
€60-65 for 8/10 portions
Lily of the Valley, 12 Rue Dupetit-Thouars, 75003 Paris
Also discover our article on Lily Of The Valley
Also check out the best strawberry pastries in Paris.