© Morgane Theobald
They moan as soon as you ask them to pick up their shelves and since confinement, Netflix and the Switch have become their BFF. Let's be honest: guilt and common sense got involved. Good resolution of the year obliges, in 2021, we promised ourselves, we will put the pedal soft on the screens!
Pandacraft, the great concept to captivate children
Problem: difficult to captivate them for more than 3 minutes. Especially if you have to stay indoors, rain or curfew requires. Clearly, playing with children and keeping them interested is… a gift or a profession.
If, like us, you do not have either of these two qualities (you have many others, but a school teacher, it is bac + 5), we have found the golden solution to occupy them intelligently and have fun together .
This is where the canon creative label Pandacraft comes in, true Mary Poppins 2.0. And it will only cost you € 9.90.
How it works ?
The principle ? A cool, playful, fun and really smart creative kit , delivered every month and adapted to their age, which takes them fully into a new addicting universe.
Each kit is deployed around a monthly theme that fascinates the young assembly in the form of a masterclass. On the program: a manual activity and an educational magazine, all delivered directly to your home! The instructions are ultimately clear and the instructions easy and precise. Even the under-gifted in TP will get there. To order urgently!
Stylish and addictive themes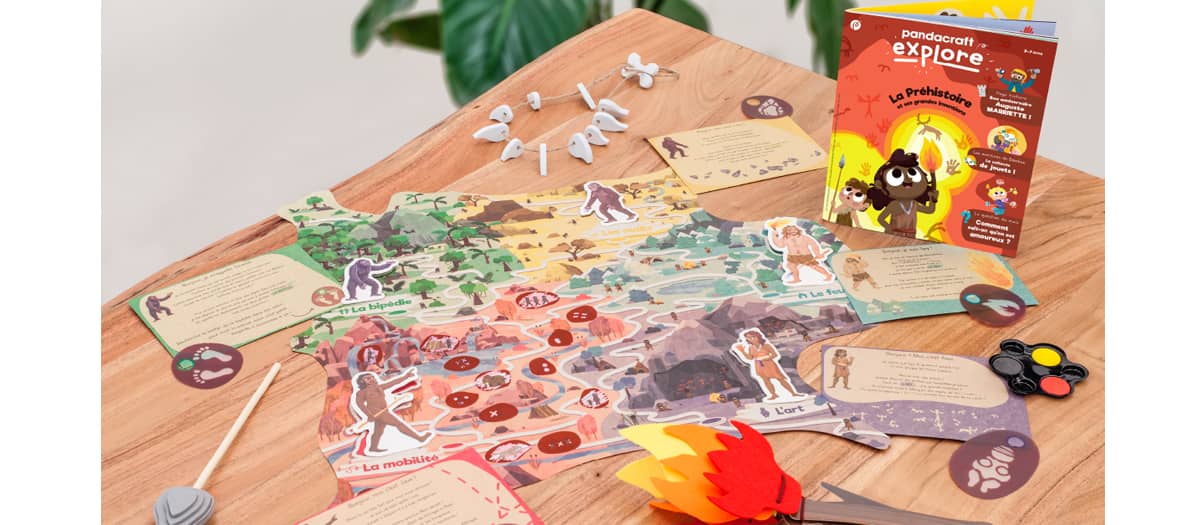 In January, it's time for recycling . We start with a fun and ultra-educational 36-page collectable magazine, which deciphers and contextualizes upcycling. Then it's time for practical work with an envelope that will be given a second life in an experimental laboratory style by making its own recycled paper. Really fun, we love it!

We are impatiently awaiting the insane delirium around prehistory in February, planes in March, new agriculture or the weather in spring.
The extra thing? 2 very distinct ranges on the same theme depending on the age. If the little ones (3-7 years old) are delighted to " make " with their parents, the 8-12 year olds will love the " maker " side like adults.
Our favorite: for our budding ecologists, the series of kits "Wahou Ma Planète" from April to June which is a hit.
Pandacraft : € 9.90 / month without commitment.