Pauline Laigneau, this sparkling Parisienne created Gemmyo, the coolest and most trendy 2.0 jewellery of the moment. All the trendies and young fiancées dream of her furiously pop and desirable rings and jewellery that are a far cry from the dull clichés of engagement bands.
A "Breakfast at Tiffany's" interview.
once upon a time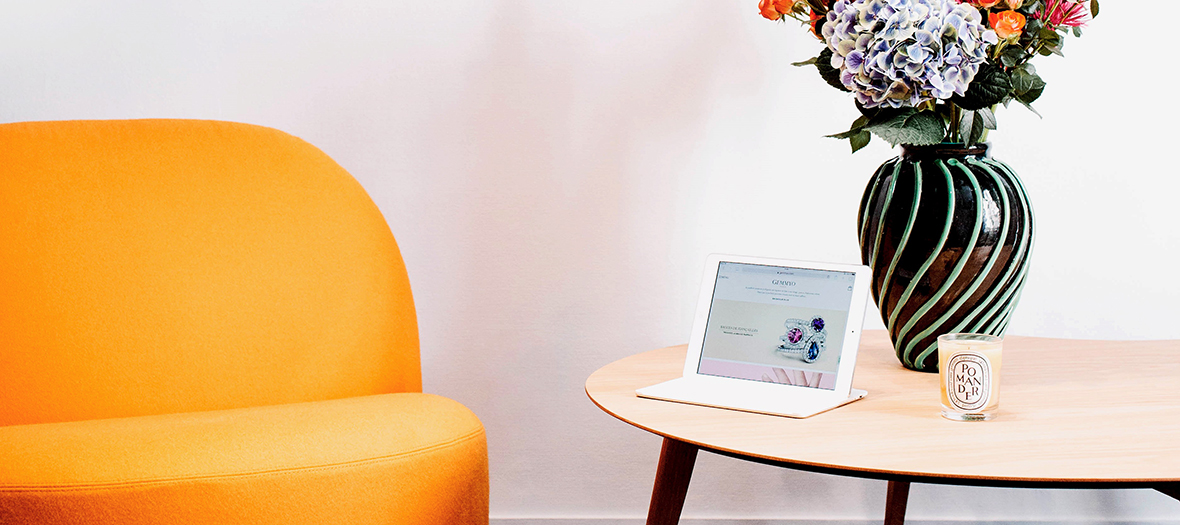 Picture credit : © Gemmyo
My modern day jewellery shop! Everything started when my husband asked me to be his wife …
Of course, I looked for my ring by touring Place Vendôme.But we just did not feel at ease in the large jewellery house. Everything was too luxurious, intimidating, a little ordinary…We dared not ask for anything… It was the trigger.
To say the truth, I majored in literature. I wanted to teach, but quickly realized that was not my calling. I teamed up with my husband who comes from the world of finance and we launched Gemmyo...
Gemmyo is a jewellery line that we willingly wanted a little more over the op that the others, fresh, pop and young !
We broke the traditional jewellery codes … At the beginning, it was just an on line boutique, it seemed a little crazy, unimaginable for such rings. We did open an show-room on rue de Seine for appointments. A small upscale setting. What is really appealing about our label, despite the cool attitude, is that you can choose your model and personalize it. Our pieces are almost custom made !
The story behind the pink kitty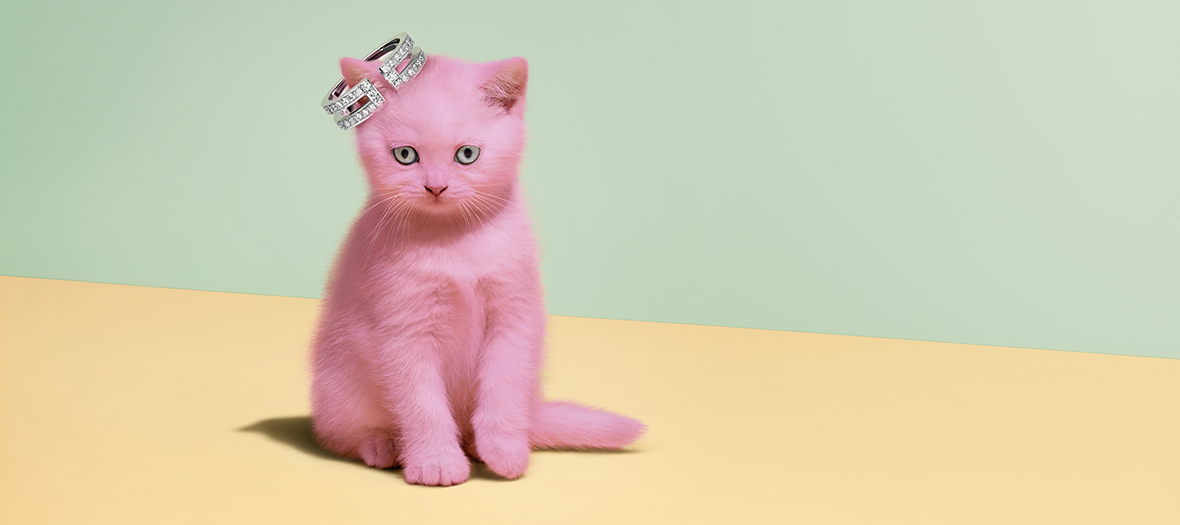 Picture credit: © Gemmyo
It is our muse! We really wanted to dust off the codes of leading houses. The idea was to find a cute yet noticeable and determining image …
In the jewellery tradition, there exists a bestiary code that I find a little ridiculous today. In the past, animals (difficult to reproduce) showcased the know-how of leading houses such as the Cartier panther)...
But frankly today, who wants a parrot ring? So we chose a cute two-month-old white kitten :.. Everyone asked us the question… Obviously it was not dyed. The pink is photo-shopped, retouched tuft by tuft.
It totally personifies our motto "Jeune et Joaillier" (young and jeweller) that incarnates the balance between the jewellery tradition we totally respect but where our pop, modern and inventive side also fits in!
Diamonds, a girl's best friend?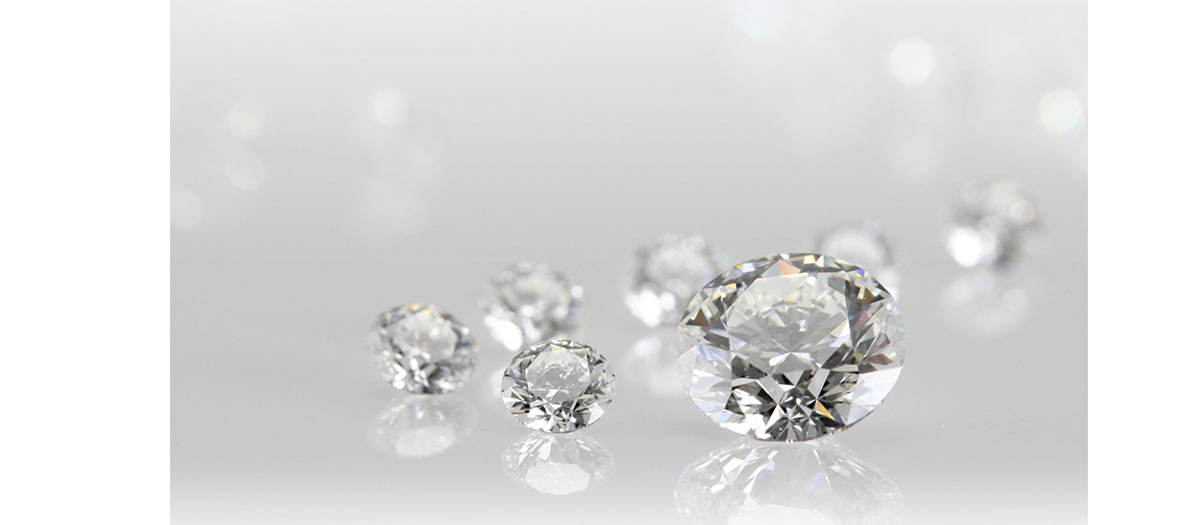 Picture credit : © Flickr, CC
There are many women who crave diamonds in an irrational way ! I prefer a thousand times a pretty aquamarine, a superb tanzanite, citrine or peridot rather than a tiny diamond with no story behind it.
But anyways, to avoid the "blood diamond" phenomenon : I only work with gem professionals (stone sellers) from leading houses who work ethically.
my to do list this spring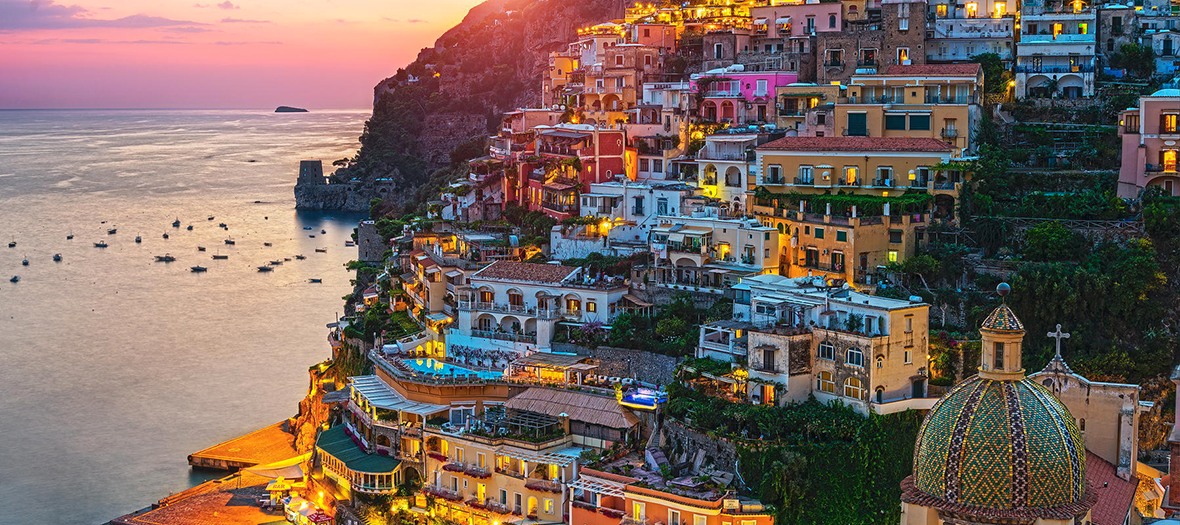 Trying to find new terraces. I absolutely want to test Huguette's seafood bar on rue de Seine with a pretty pedestrian terrace.
Going on holiday, getting out of Paris. Next destination? Italy, near Positano and Capri, Casa Angelina in Praiano, a hotel on the cliffs that is amazing, off the beaten track with a private beach. Wild.
Making a beeline for Huguette to enjoy an orgy of seafood on a terrace and also discover a magical hotel in the middle of the vines.
my geek moment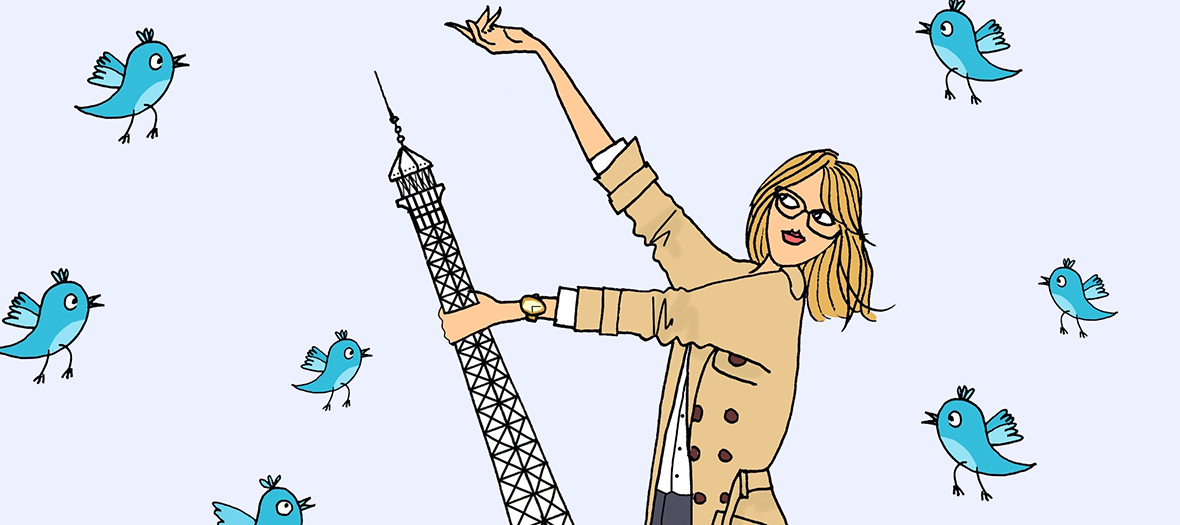 Picture credit : © Angeline Mélin pour Do it in Paris
I am obsessed with twitter (much more than with Instagram in fact) which annoys my husband, especially when it takes me hours. I like the idea of synthesizing ideas in140 characters really pinpointing the essential.
It's a way of following brilliant people, stars, iconoclasts Ben Horowitz (@bhorowitz) or Facebook COO Sheryl Sandberg (@sherylsandberg), to which you would never have access normally…
I also adore the comments of Loic Prigent @LoicPrigent. He's so funny.
A working-girl's secret ?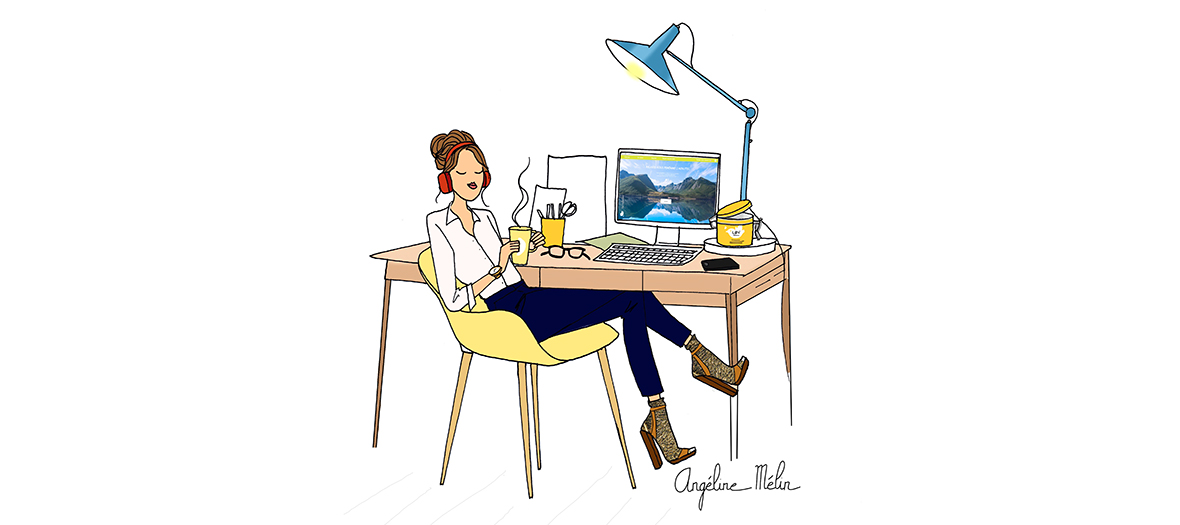 Picture credit : © Angeline Mélin pour Do it in Paris
Always have an extra charger for your smartphone in your bag, so as to never run out of battery…
Make sure to save quality time for yourself and your family, without any work. Most women tend to mix private and professional lives, me first …
You really need to make breaks which makes you much more efficient.
my version of "breakfast at Tiffany's"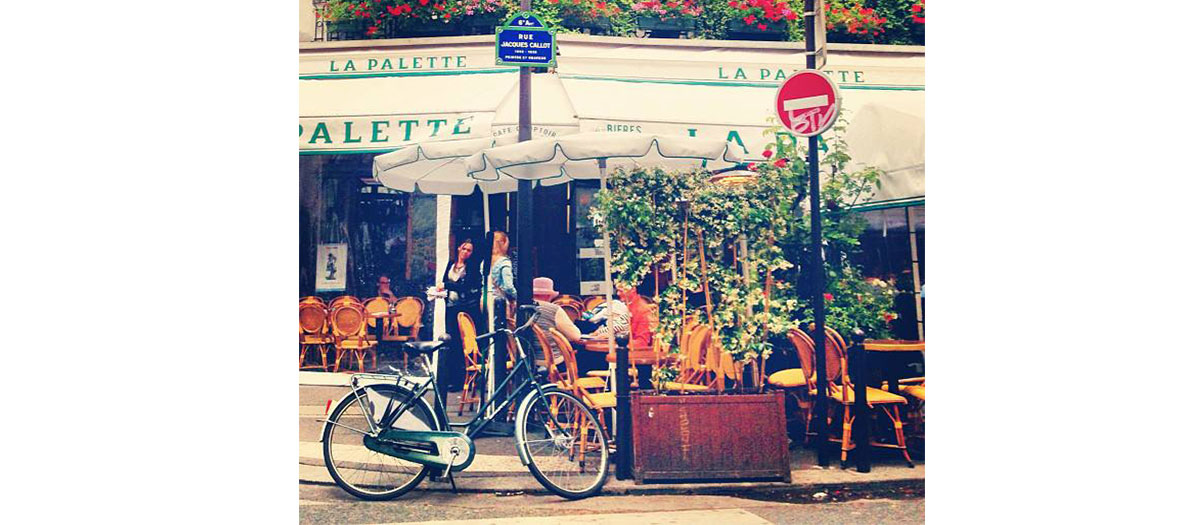 Picture credit : © Facebook La Palette
"Breakfast at Gemmyo"… It's much more Parisian! I love going for brunch or breakfast out in the sun at La Palette. It's delicious and amusing.
Less Parisian but super cool also: breakfast at Claus, (across from Louboutin). A marvel.
Discover La palette, a furiously Parisian terrace and Claus, the King of couture breakfasts